Spicy, creamy, and crunchy all in one bite.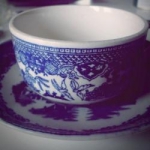 Rose Heichelbech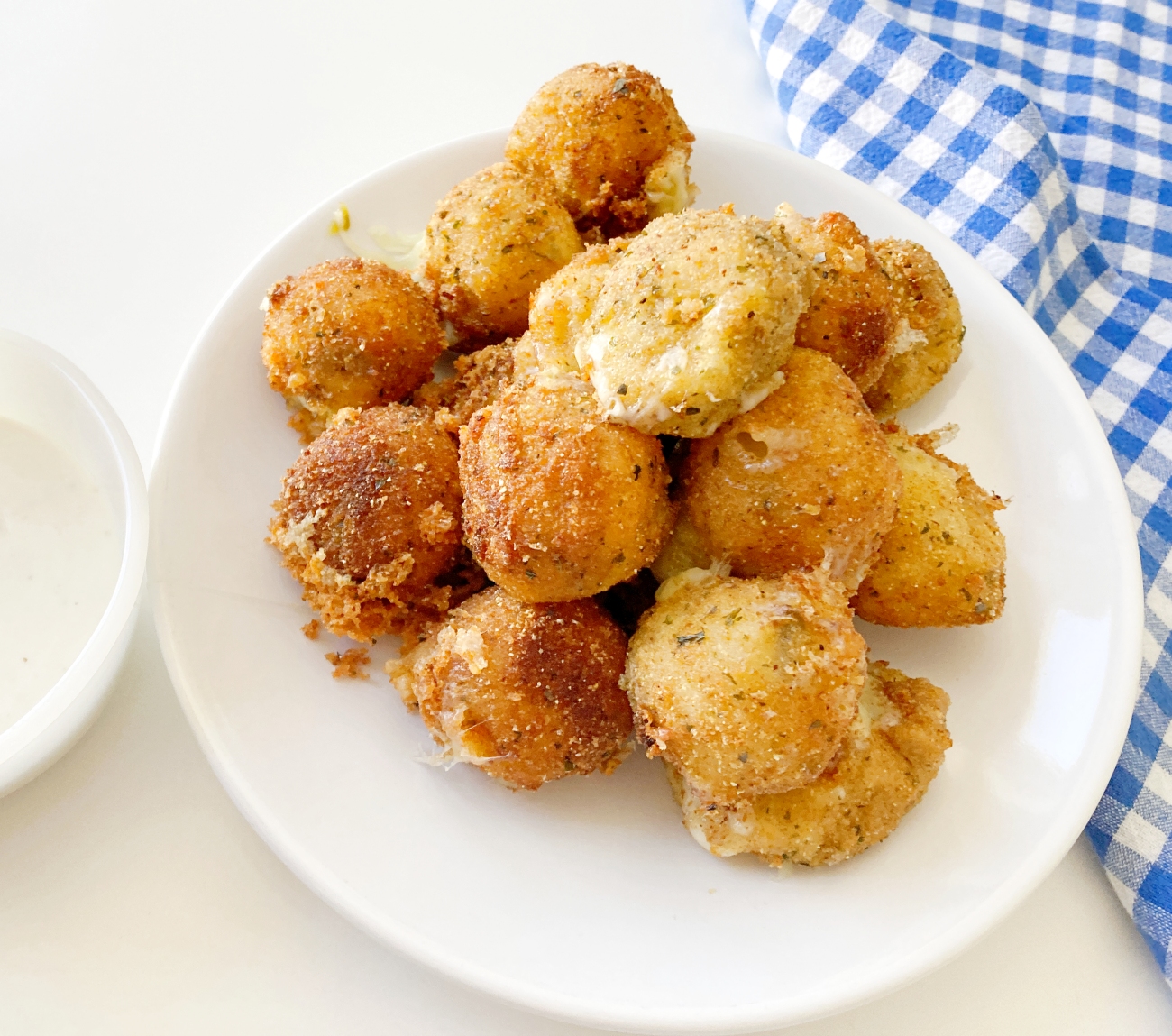 Fans of Texas Roadhouse already know that their Rattlesnake Bites are some of the tastiest appetizers on the menu. These cheesy bites are fried to a golden color on the outside and are filled with cheese and pickled jalapeño inside. This combination of creamy, spicy, and acidic is the total package in terms of flavor. Each bite contains the ideal ratio of each ingredient with a soft, melted texture. Simply put, they're perfect.
So how can you make them at home? The process is shockingly simple, and the results taste as good as the real thing.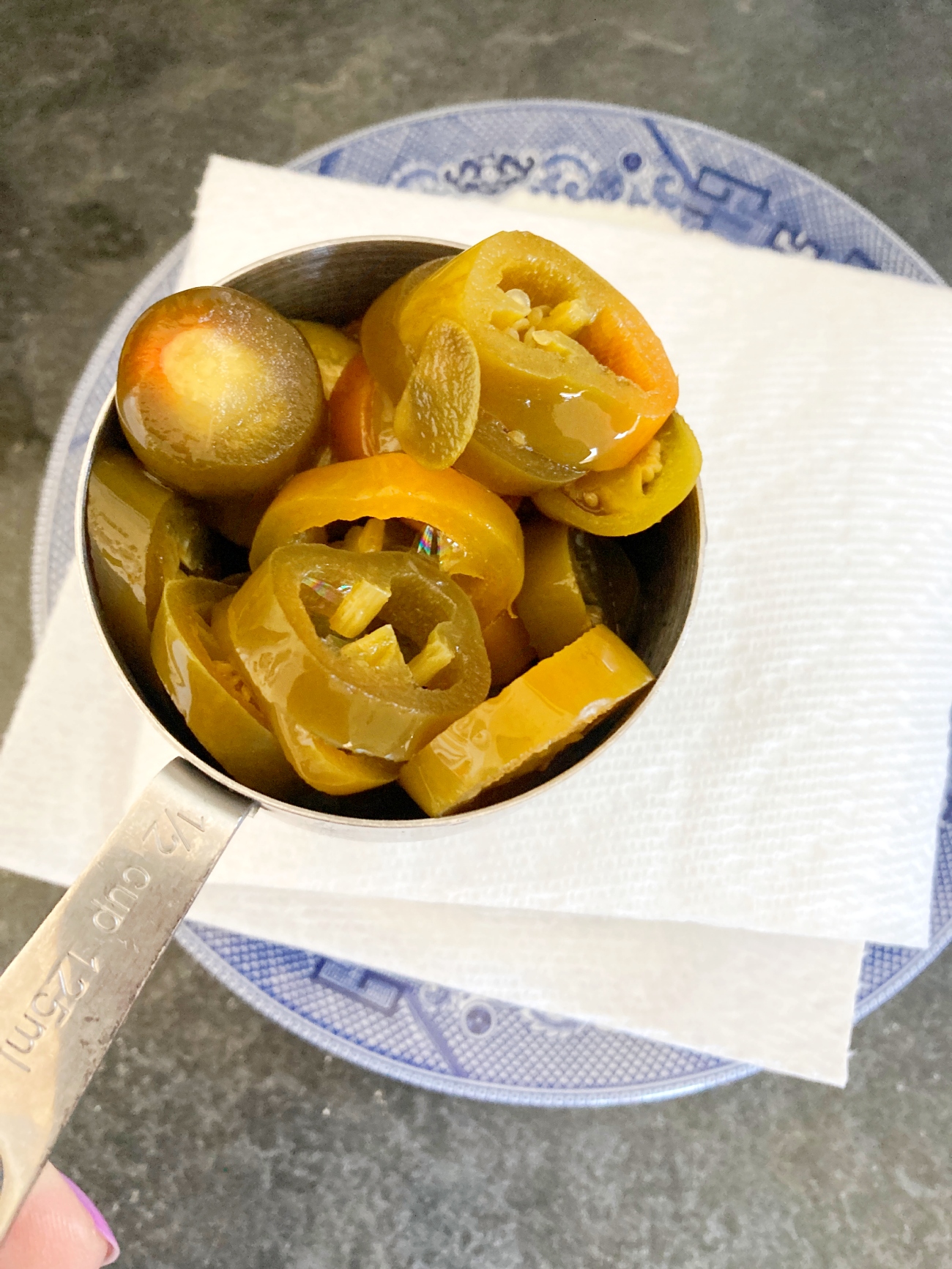 These balls aren't hard to make but you do have to approach them in steps. In order to form the ingredients into balls you need to shred 1 pound of Monterey Jack cheese. Then you need to squeeze most of the liquid from your jalapeño slices. This ensures that the bites can hold their shape.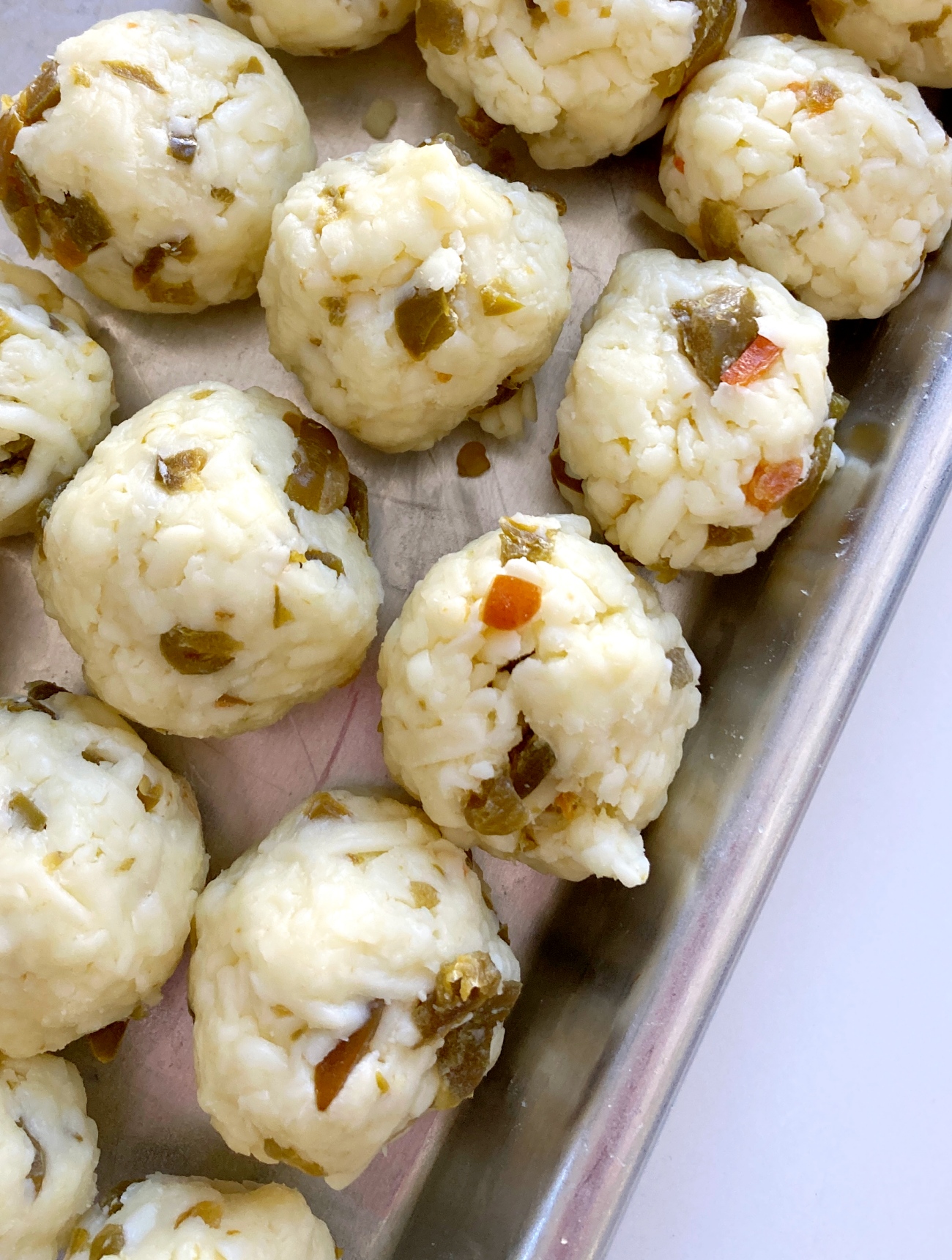 The filling is just those 2 ingredients rolled into balls. Once you have your spheres they need to be frozen before you can move onto the next steps. This is so that you can bread them and fry them without them falling apart or melting on you.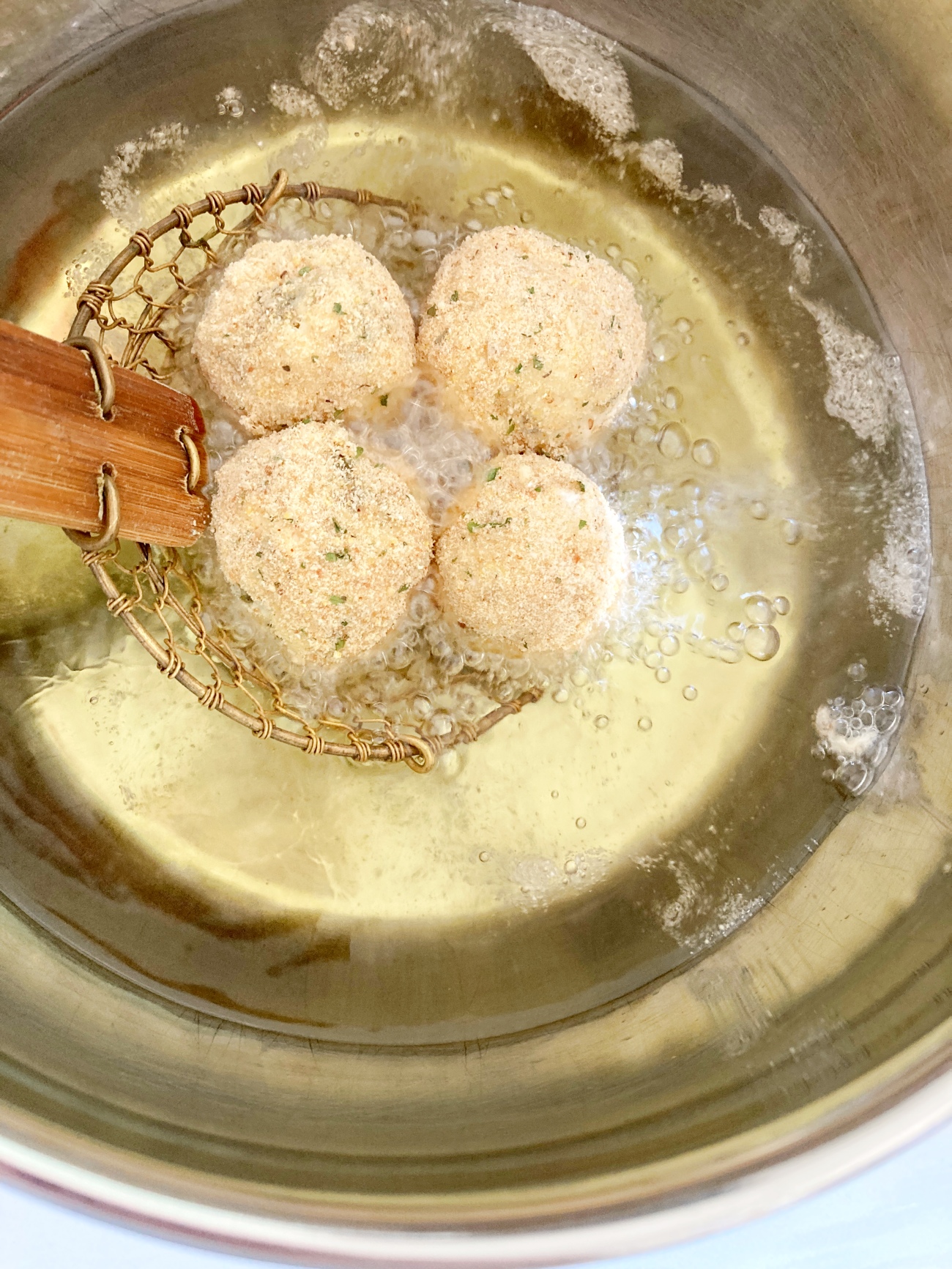 Once frozen the balls get a dunk in some seasoned flour, then in an egg dredge, and then finllay in a bowl of breadcrumbs. I used Italian herb breadcrumbs, but you can use plain if you prefer.
It only takes a few minutes for these to fry. You want to remove them from the hot oil before any cheese oozes out.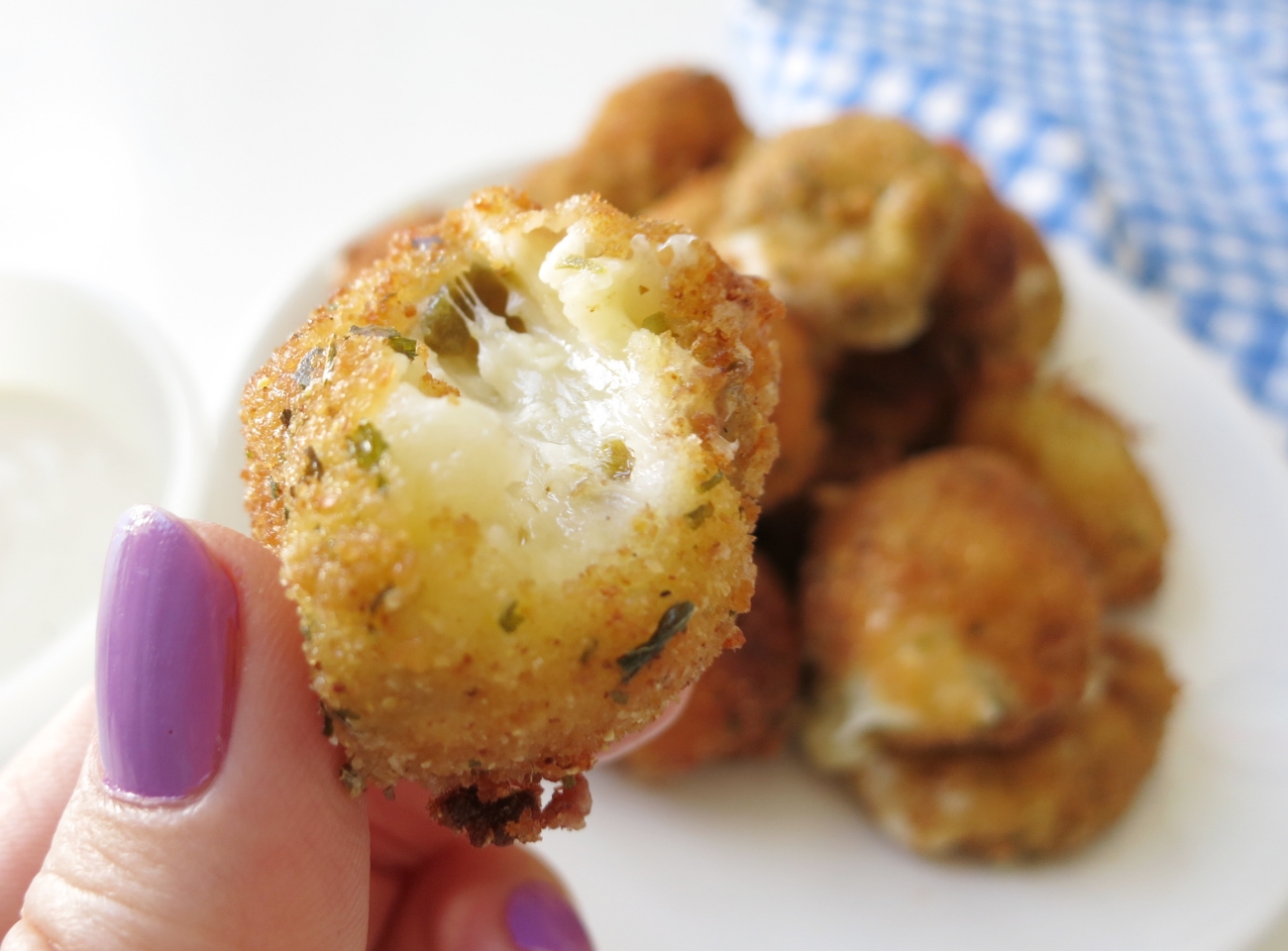 If the peppers in the bites bring enough heat for you then dunk them into some ranch dressing or dip. If you want more spice you can add some rooster sauce or Cajun seasoning to the ranch to make it a bit more interesting. With or without sauce, these Rattlesnake Bites are a fun and tasty way to start your meal.
Copycat Texas Roadhouse Rattlesnake Bites
Makes about 2 dozen
1h 20m prep time
20m cook time
126 calories
Ingredients
1/2 cup pickled jalapeño slices, drained and finely diced
4 cups (16 oz) shredded Monterey Jack cheese
1/2 cup all-purpose flour
1 teaspoon salt
1/2 teaspoon black pepper
1 egg, beaten
3/4 cup whole milk
3/4 cup breadcrumbs
1/4 cup finely ground cornmeal
1/2 teaspoon garlic powder
1/2 teaspoon cayenne pepper
canola or vegetable oil, for frying
ranch dressing or sauce of your choice for dipping
Preparation
Squeeze jalapeños of their moisture and lay on paper towel-lined plate to dry. Combine cheese and peppers. Roll into 24 balls. Squeeze tightly so balls are compact.
Place balls on baking sheet and freeze for 1 hour. When ready to fry take balls from freezer.
In medium bowl combine flour, salt, and pepper. In another bowl combine egg and milk. In another bowl combine breadcrumbs, cornmeal, garlic, and cayenne pepper.
Roll ball first in flour mixture, then in egg mixture, then in breadcrumb mixture.
Heat enough oil 300˚F in pan. Use enough to Add balls in batches and cook for 2-4 minutes or until golden brown. Serve while hot with ranch or dipping sauce of your choosing.
Recipe adapted from Taste of Home.
SKM: below-content placeholder
Whizzco for 12T