It's all about ingredient #4…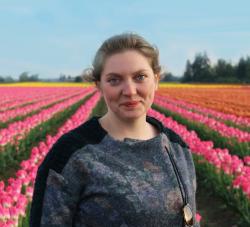 Decatur Macpherson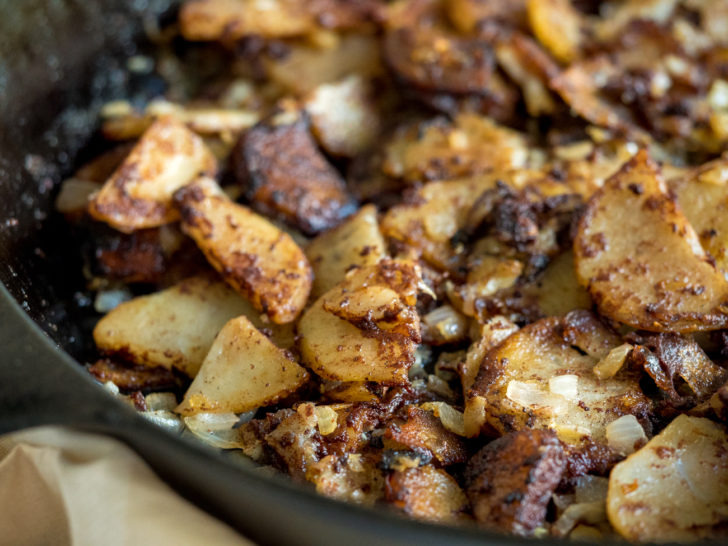 As you probably already know, we really love potatoes. It's easy to relate, right?? They're just so good! Regardless of whether they're mashed, fried, or roasted, we can't get enough yummy spuds, and we're always on the hunt for new and delicious recipes, giving us new ways to enjoy our favorite ingredient. What we came up with for you today might sound a little unusual at first, but you really need to give these a shot.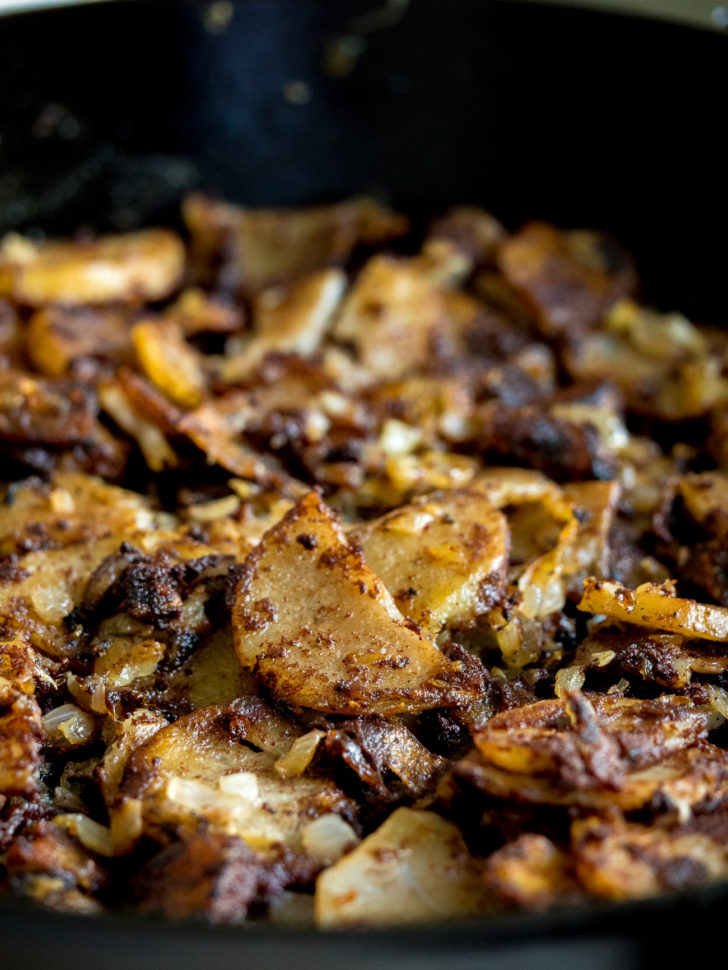 Crispy cinnamon potatoes – they've got a healthy dose of cinnamon and a pinch of sugar, along with your expected salt and pepper to pump up the general flavor. If you're thinking it sounds like this dish would be too sweet, you'll be happy to find that it strikes the perfect balance. Yes, you can taste a bit of the sugar, but it's definitely not a sweet recipe, and the sugar is really there just to complement the cinnamon.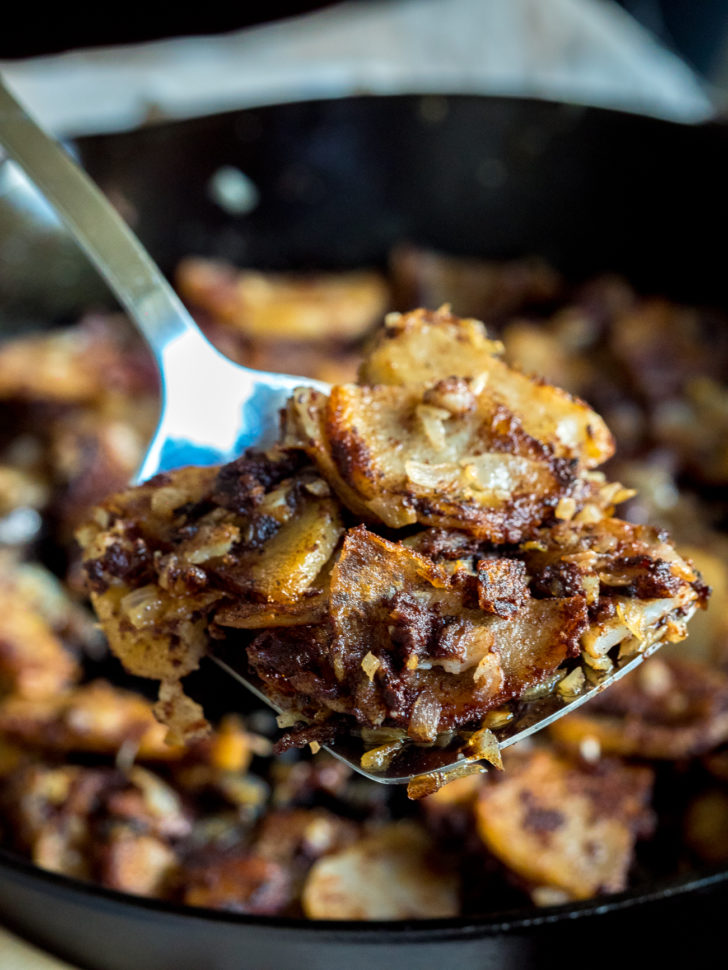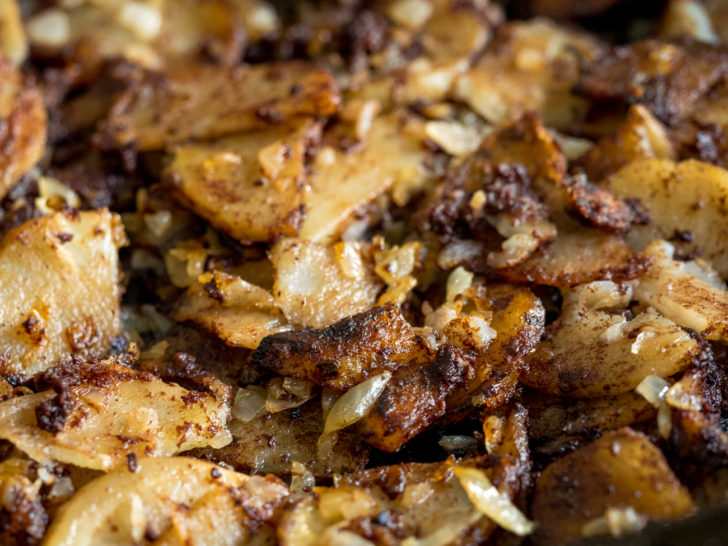 Are you still with us? Even if you're unsure at first – we were too when we first had the idea! – you'll want to try these tots. The cinnamon tastes amazing once it has a chance to caramelize with the sugar and crisp up a bit. You're left with the tastiest, crispiest potatoes and you definitely won't be disappointed!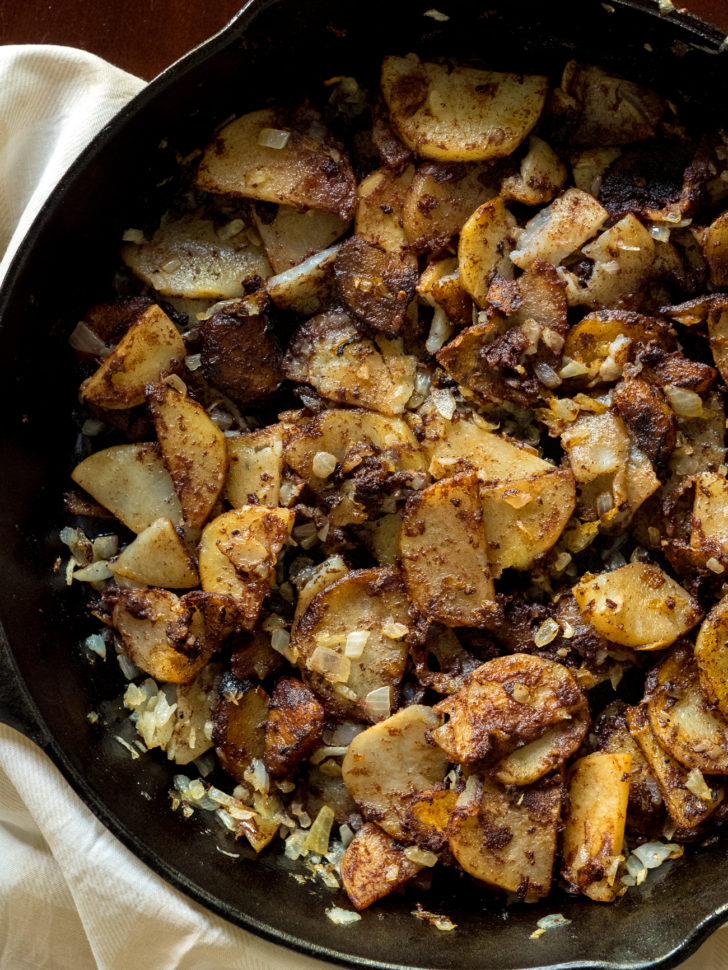 Cinnamon Potatoes
Ingredients
4-5 large russet potatoes, peeled and thinly sliced
1 yellow onion, peeled and finely chopped
1/2 cup (1 stick) unsalted butter
2 tablespoons cinnamon
1 1/2 tablespoons sugar
1 teaspoon salt
1/2 teaspoon pepper
Preparation
Place potatoes in a large bowl, then add in cinnamon, sugar, salt and pepper.
Toss together until potatoes are evenly coated in spice mixture.
Melt butter in a large pan or skillet over medium-high heat and place potatoes and onion in skillet. Cook until bottoms of potatoes are browned, then flip over and cook other side until browned and crispy.
Taste and adjust seasoning as necessary. Serve hot and enjoy!
Recipe adapted from Mr. Breakfast
SKM: below-content placeholder
Whizzco for 12T