If you've ever followed a recipe for chicken breasts and come out with a bunch of dry and bland pieces of white meat, then it could be the cooking process that's making them so unappealing. A lot of people may bake them uncovered or sauté them, but this often leads to chicken that is lacking in moisture.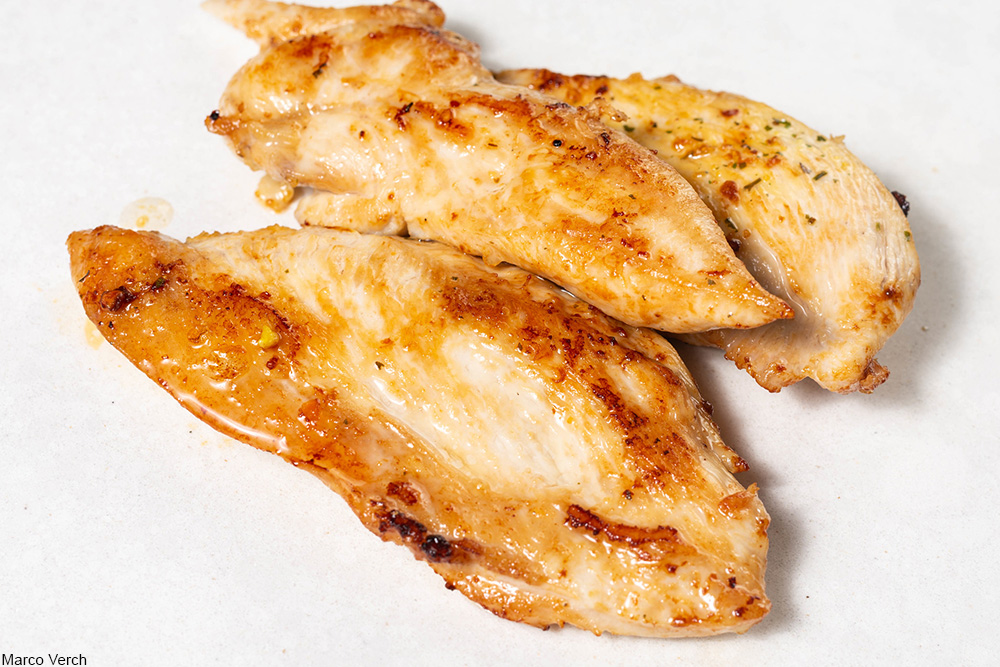 Marinating chicken is one way to not only add flavor, but to change how it cooks (for the better). The salt and acid in most marinades can begin the process of breaking down the structure of the meat. This in turn can result in a more tender meal, but only if it's followed by the correct cooking method.
Make a marinade of olive oil, salt, pepper and garlic powder. Many people also choose to add lemon juice or other seasonings at this stage as well. Rub the marinade over every inch of the chicken and leave in the refrigerator for 1 hour or up to overnight.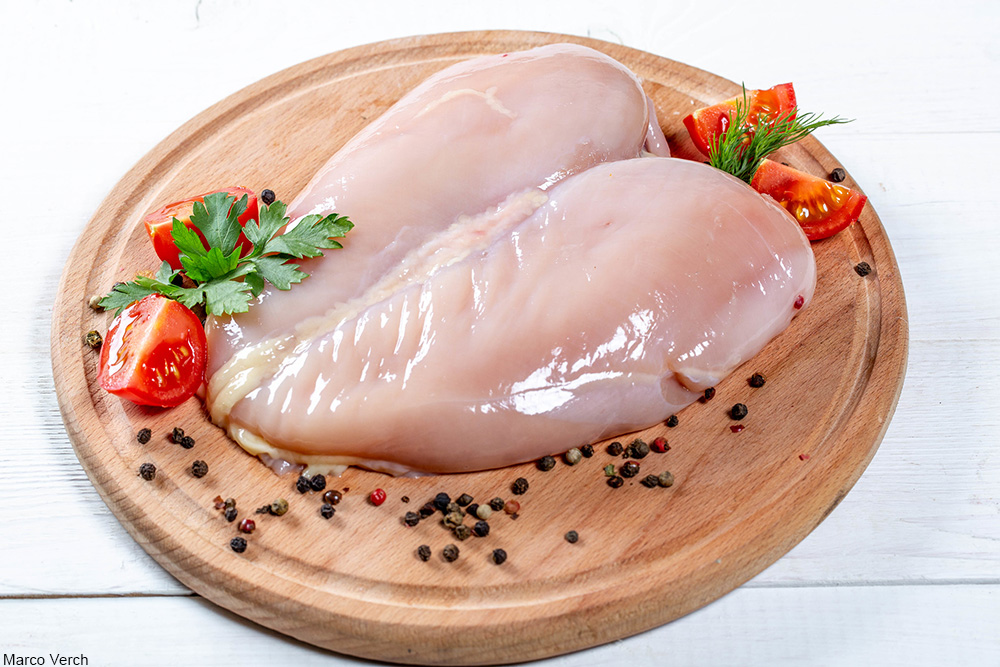 When ready to cook heat a cast iron dutch oven or soup pot to medium-high to high heat. An enameled pot with a lid, like Le Creuset, that's big enough for all the chicken pieces would also work nicely. Use a drop of olive oil in the pan to gage if it's hot enough. When the oil smokes the pan is ready.
Sear the chicken for 1 minute. Then flip the breasts and cover. Cook for 10 minutes with heat reduced to low with the lid on. This last step is very important because it means the steam from cooking does not escape and the chicken will be more moist.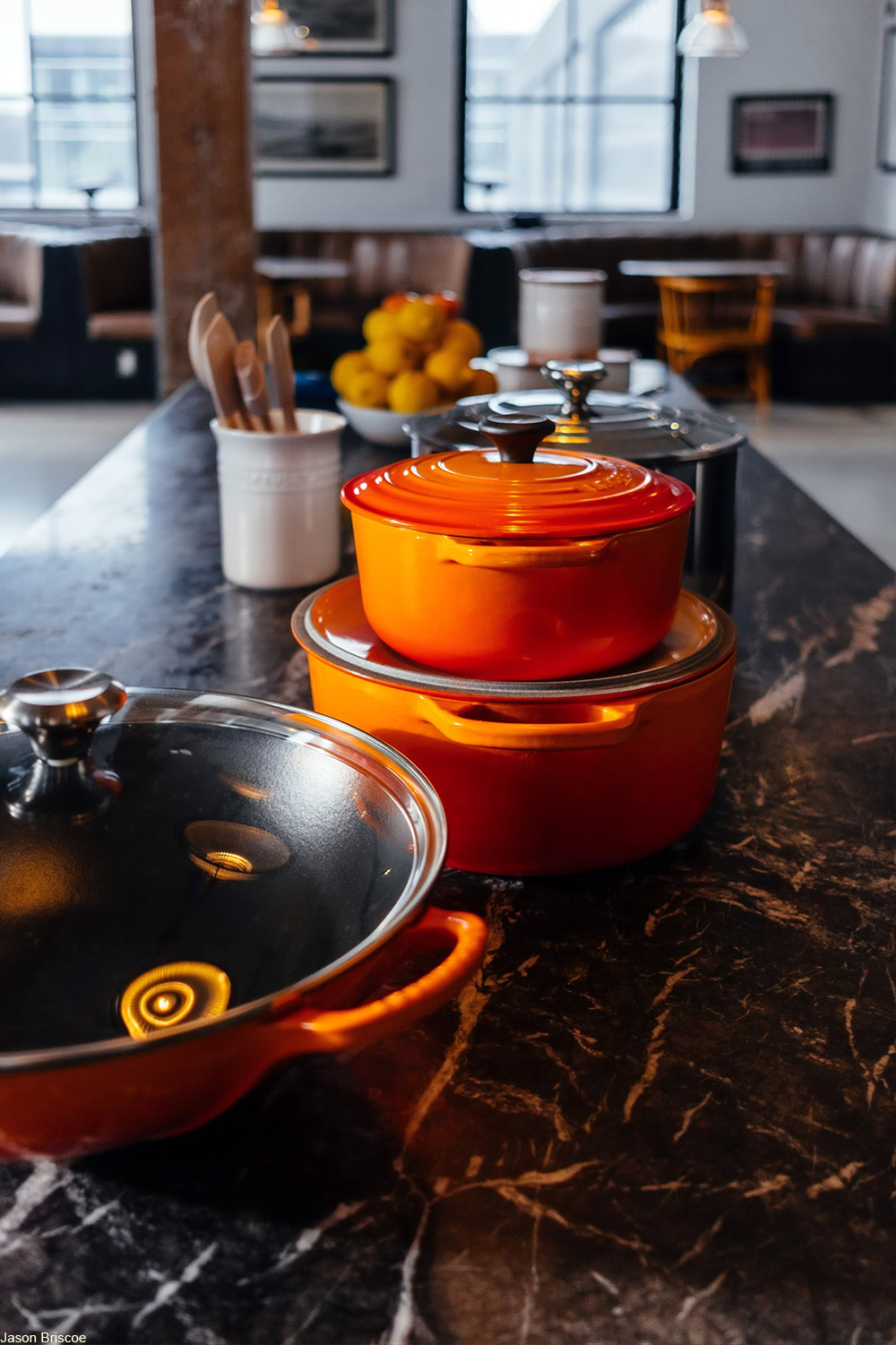 After 10 minutes remove the pan from burner and leave to finish cooking for 10 more minutes, but do NOT open the lid. Again this keeps the moisture to be retained within the meat. Once done cut into strips of cubes and your chicken is ready to be served.
Chicken breasts cooked like this won't be dry and are the perfect foundation for stir fry dishes, or served with a flavorful sauce and plated over rice with a side of vegetables. These chicken breasts are so flavorful that you could easily make them the centerpiece of a caesar salad or a variation on caprese salad.
For better results with chicken breasts try the method above and see if your chicken breasts aren't a whole lot juicier and more flavorful. When made well, chicken breasts don't require a huge fuss. If you've ever had a relatively plain, but very delicious chicken breast at a restaurant and wondered why yours at home never came out that way then try this method for succulent chicken breasts. You may never go back to your old ways of making chicken breasts ever again.
SKM: below-content placeholder
Whizzco for 12T