This pastry chef was given a box yellow cake mix and was challenged to make it fancy. To give you an idea of her level of skill and her preferred style, check out her Instagram – @thedessertsnob. You'll find that she has a talent for trying out fun and unique recipes, as well as presenting them in such an aesthetically pleasing way. Just check out this flakey caramel rose, mochi ice cream cake, and decadent cake!
Needless to say, working with a boxed cake mix is a bit of a downgrade. However, you might be surprised at what she comes up with to dress this cake up! With a few added ingredients and a different way of preparing the cake, she actually comes up with a light, fluffy lava cake of sorts. It's truly incredible what this chef ends up creating from the most humble of beginnings!
The Ingredients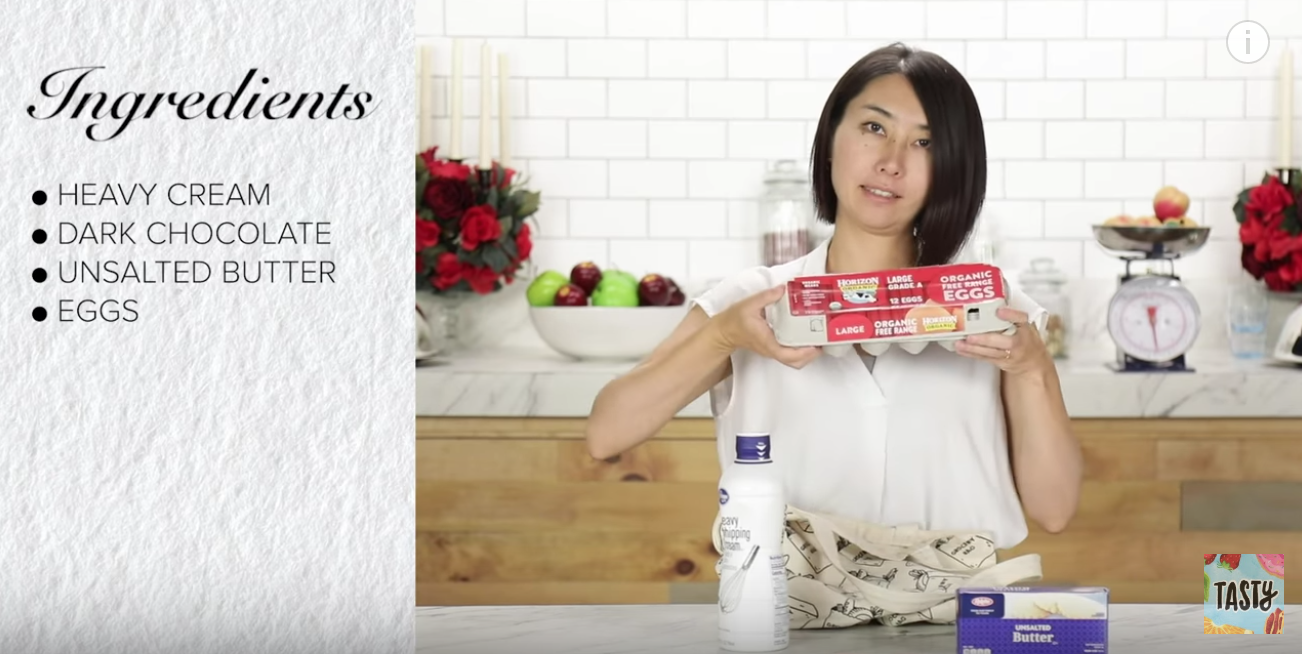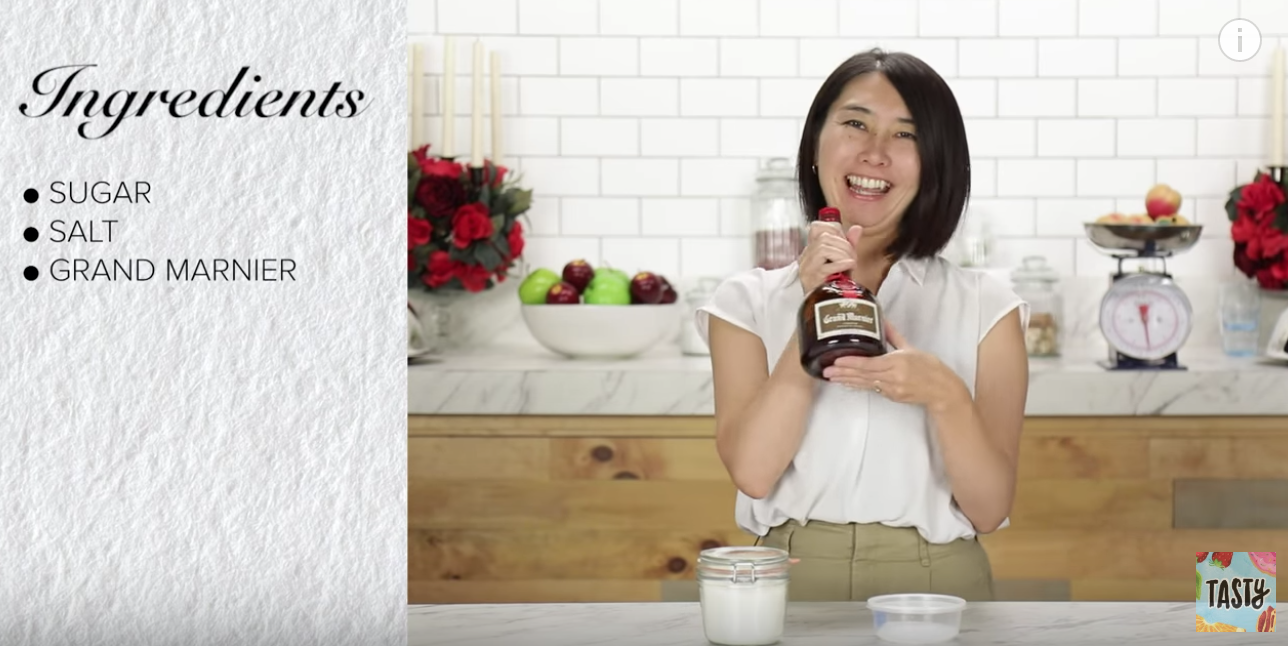 Chef Rie has a few tricks up her sleeve to doctor up this basic boxed cake mix to make it taste out of this world! Of course there's your usual suspects like eggs and butter, but she really takes things to the next level by adding just a hint of Grand Marnier.
The Method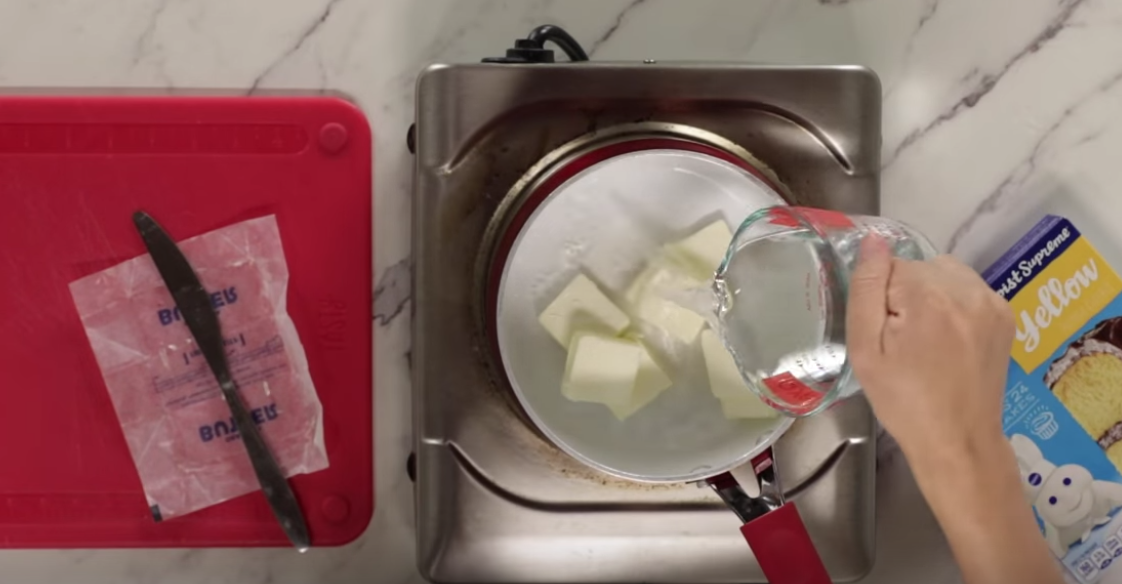 First, Rie melts an entire stick of butter by placing it on the stove and adding a bit of water and salt. She says this is to help with the over all texture of the cake, which is important for the next step.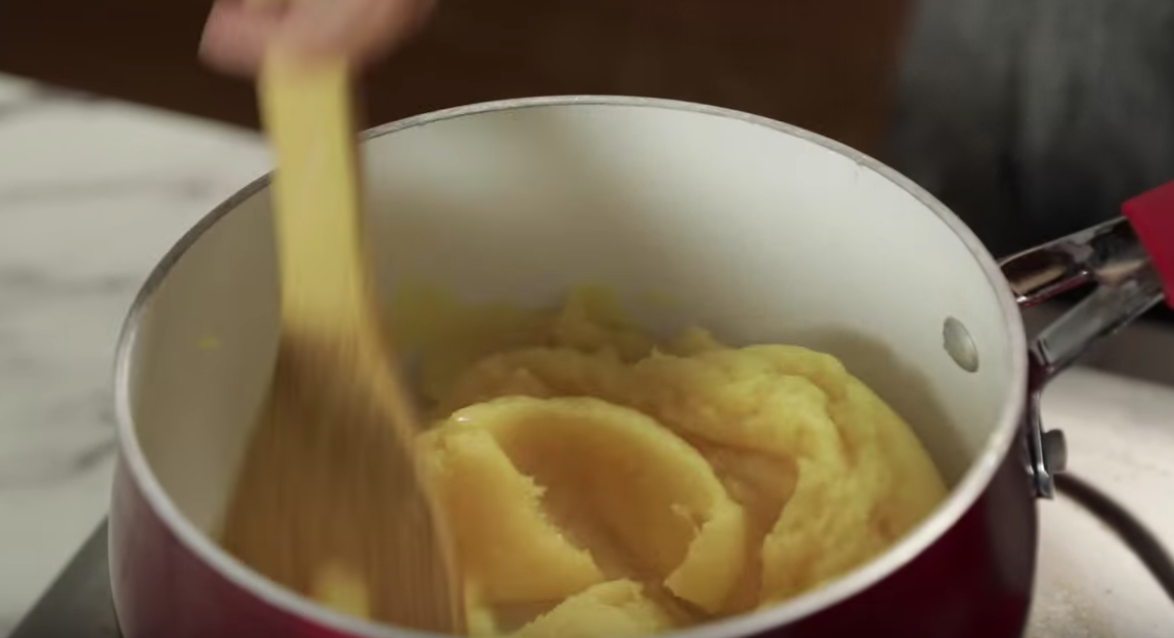 Once a cup of the boxed cake mix is added, you'll see that the texture is very thick. At this point, she adds in egg yolks and a splash of Grand Marnier until the consistency is like a thick cake batter.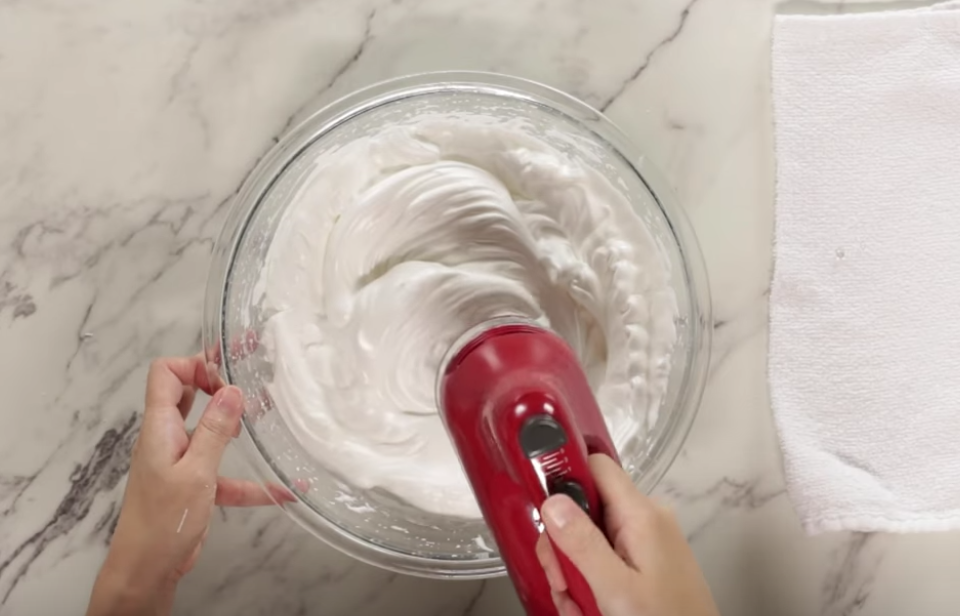 Lastly, she mixes egg whites with a simple syrup that she made by boiling equal parts sugar and water until it forms stiff peaks. She adds this to the cake batter, making the whole thing softer and closer to the classic cake batter consistency. Finally, the batter is poured into ramekins and popped in the oven at 375 for about 20 minutes.
Finishing Touches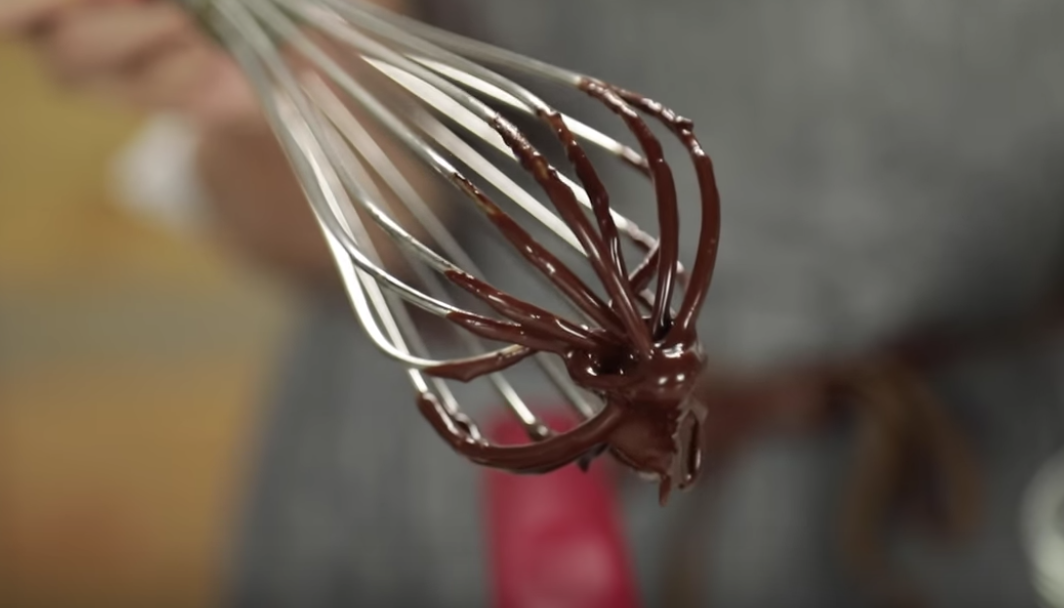 While the cake is baking, Rie makes a chocolate syrup that consists of heavy cream and dark chocolate. She says that using dark chocolate is important because the cake is already very sweet, so the bitterness of the dark chocolate sauce will be a nice contrast and bring balance to the dessert.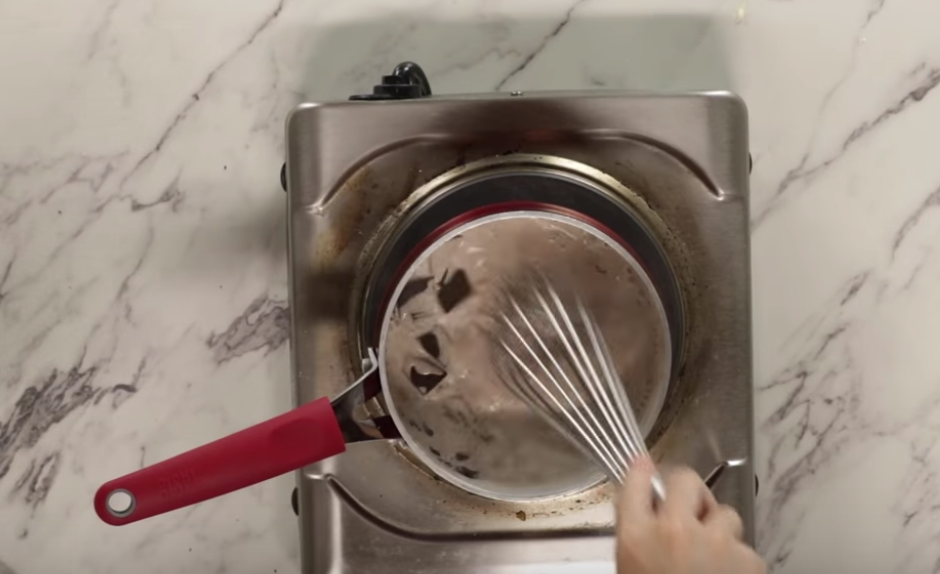 Final Result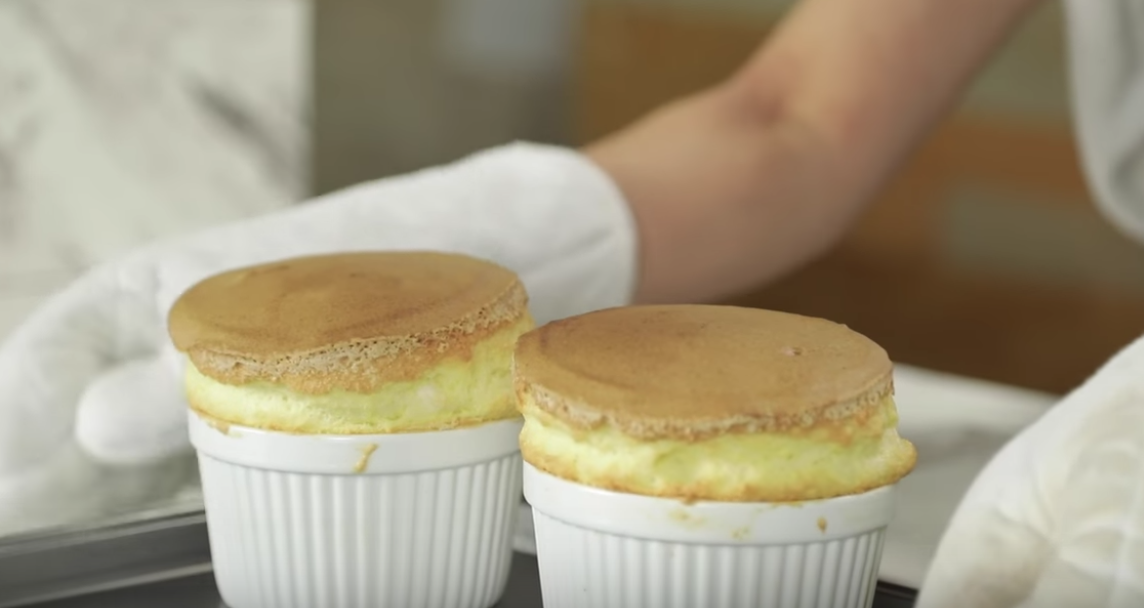 As you can see, the cakes turned out delightfully light and fluffy, no doubt due to the use of eggs whites.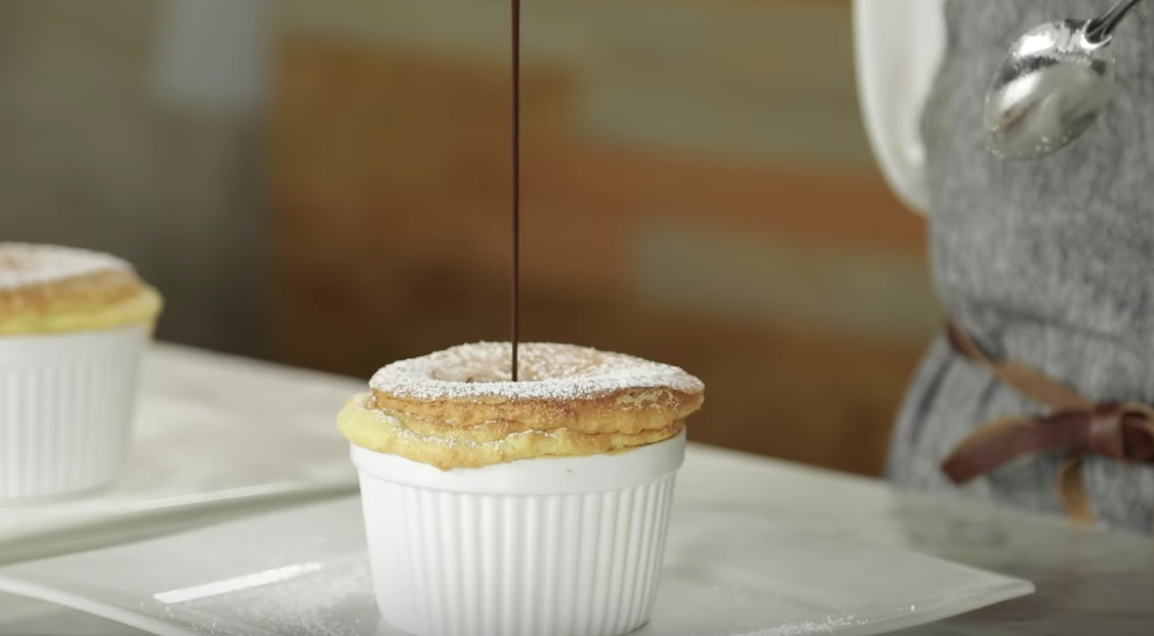 Rie sprinkles some powdered sugar on top and then makes a little hole in the center of the cake, filling it with the dark chocolate syrup.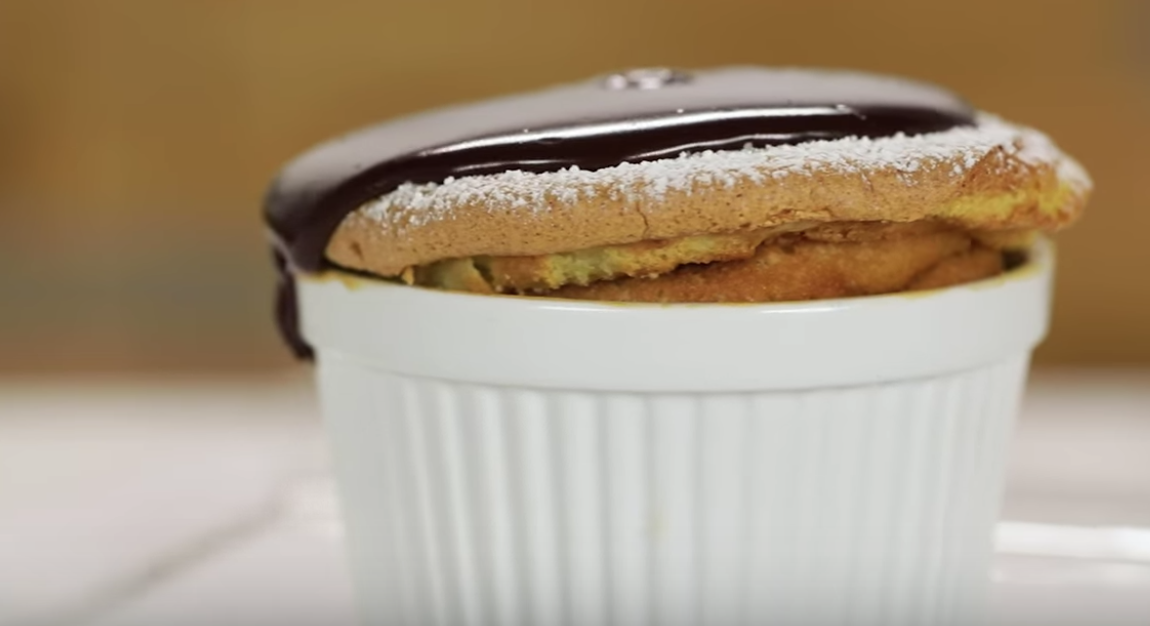 The end result? Delicious, fluffy, lava cake! This almost looks too fancy to eat!
Go ahead and get more details on how to recreate this masterpiece at home by watching the video below!
SKM: below-content placeholder
Whizzco for 12T