Everyone in our house loves this one!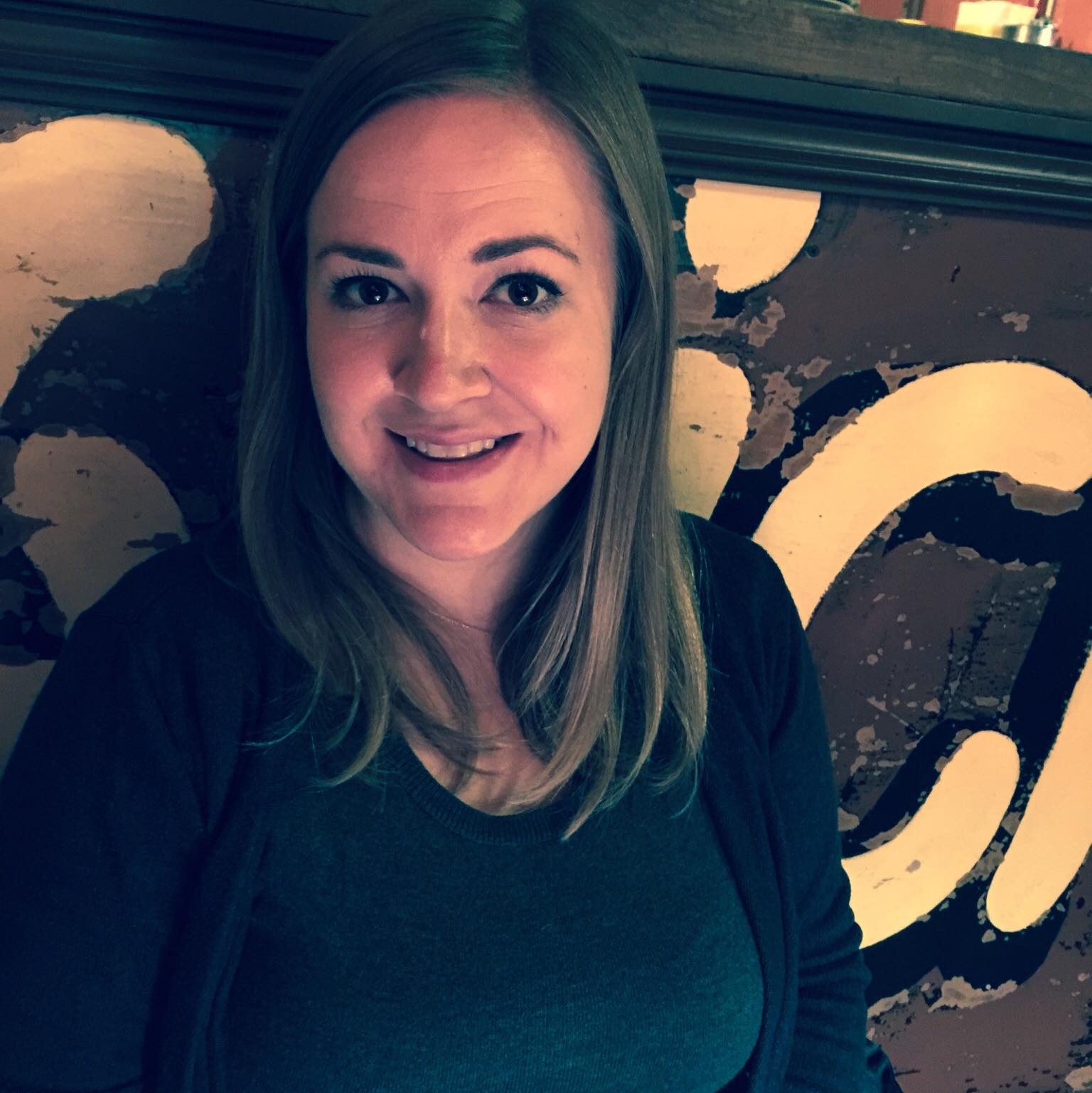 Kristy Norrell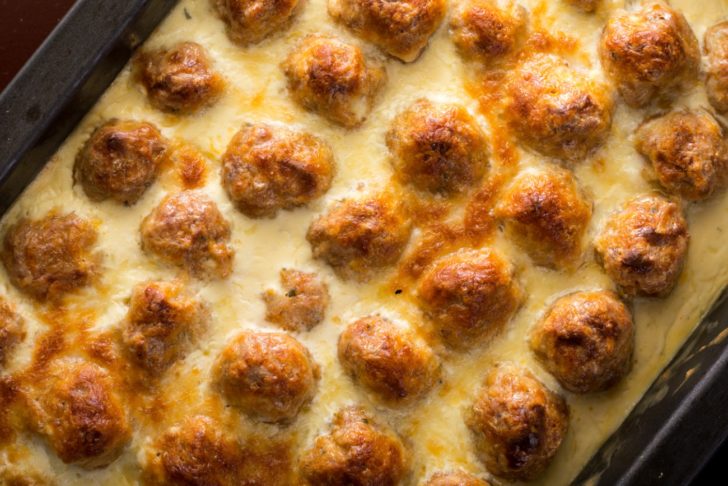 There are things to be said for light and healthy dinners like a crisp salad or a brothy soup. Sometimes, those are great options. But sometimes, you just need a rich and indulgent plate of comfort. That's where these meatballs come in. They're cheesy and creamy but layered with the nuanced flavor of herbs and garlic. It's stick to your ribs kind of food, but the kind that won't leave you regretting that second helping.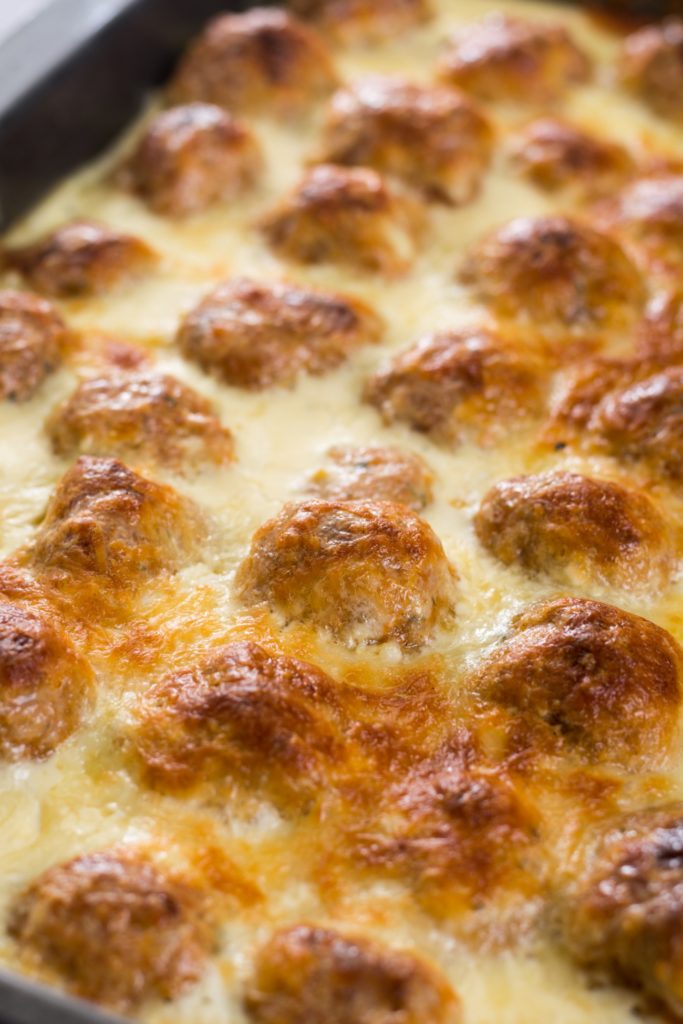 You see, while all of the flavors are there, the final result is not overly rich or heavy. The sauce is made largely of chicken stock, which keeps the creaminess from being overpowering. It looks like a whole lot of beef and cheese, but really the meatballs are rather fluffy and light and the sauce is just creamy enough.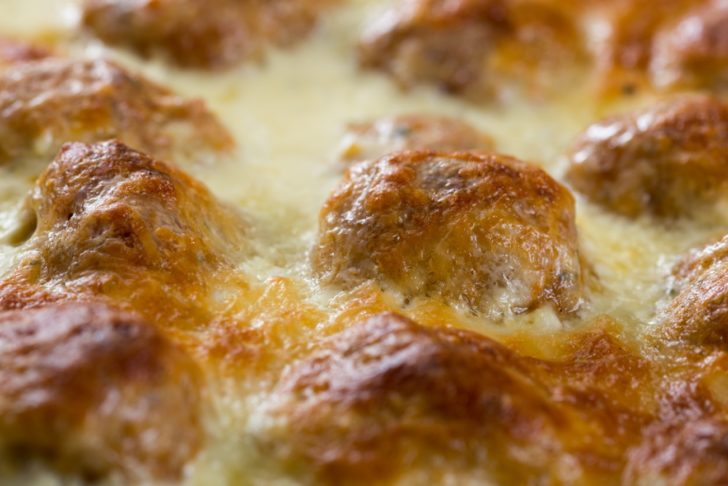 These meatballs are made with some breadcrumbs soaked in milk, which keeps them from being too dense. They're baked in the oven for a bit while you make the sauce and this helps them cook through before they have the chance to get bogged down and soggy in the sauce. The sauce is an easy thing to whip up (and you can use it on so many other things. Chicken! Baked pasta! Even squash!) and you can always kick it up with some chili flake or herbs if you're feeling so inclined.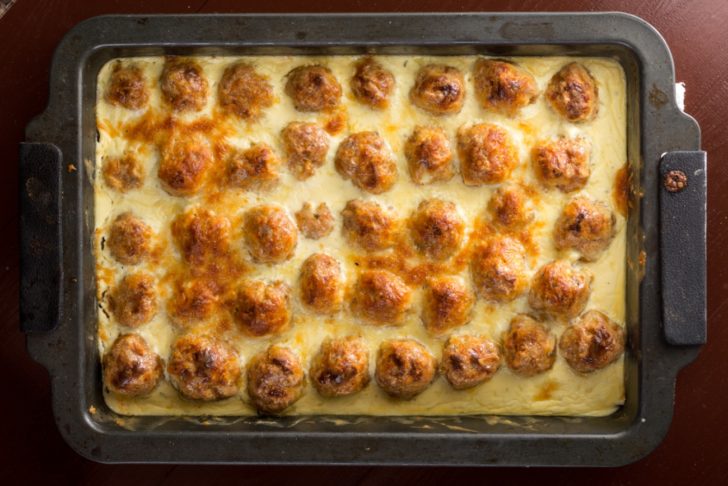 It starts with a roux (butter and flour) and then the chicken broth is whisked in. A smashed garlic clove is added in the beginning steps, and its flavor permeates the sauce as it simmers. You'll fish out that clove before you pour the sauce over the meatballs; it's already done its job and you don't want large chunks of garlic surrounded those tender meatballs.
A final flourish of creamy mozzarella tops the entire dish and becomes browned and wonderfully melty as it spends its time in the oven. It's comfort food at its finest, folks, and you've got to give it a try.
Cheesy Baked Meatballs
Ingredients
For the meatballs:
1 1/2 lbs ground beef
1/2 cup breadcrumbs
1/2 cup milk
1 egg
2 teaspoons Worcestershire sauce
1 small onion, minced
1-2 cloves garlic, minced
1/4 cup fresh parsley, chopped
1 teaspoon dried oregano
Kosher salt and freshly ground pepper, to taste
For the sauce:
1 cup mozzarella cheese, grated
1/4 cup parmesan cheese, grated
2 cups chicken broth
3/4 cup heavy whipping cream
1 clove garlic, smashed
2 tablespoons butter
2 tablespoons all-purpose flour
1/4 teaspoon ground nutmeg
Kosher salt and freshly ground pepper, to taste
Preparation
Preheat oven to 400°F and grease a 9x13-inch baking dish. Set aside.
In a small bowl, mix together the milk and breadcrumbs and set aside. The breadcrumbs will absorb the milk and become soggy.
In a large bowl, whisk together the egg, Worcestershire sauce, salt, pepper, parsley, and oregano. Add the meat to the egg mixture and use your hands to thoroughly mix the egg into the meat.
Add the onions, garlic, and soaked breadcrumbs to the meat and mix them together thoroughly with your hands.
Form meat into 1-inch balls and place them in the baking dish. Place in oven to cook for 10 minutes. Turn meatballs over and cook 10 minutes more.
While meatballs bake, make the sauce:
In a medium saucepan over medium heat, melt the butter. Drop in garlic. When butter has melted, whisk in flour and cook for one minute.
Gradually add broth, stirring constantly. Add nutmeg, salt, and pepper, and bring to a boil, let boil 2-3 minutes.
Reduce heat to medium-low, stir in cream, parmesan, and season further if needed. Let cook 2-3 more minutes. Scoop out smashed garlic and pour sauce over meatballs in baking dish. (Drain fat from baking dish first if necessary.)
Top meatballs with mozzarella cheese and return to oven until golden brown and bubbling, 10-15 minutes. Let cool 5 minutes before serving. Enjoy!
Adapted from Maya Kitchenette.
SKM: below-content placeholder
Whizzco for 12T