Are you looking for a recipe to impress friends and family at your holiday gatherings this year? We've got just the thing!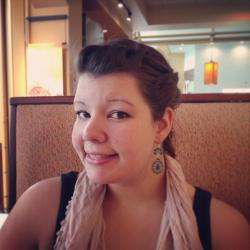 Jessica Griggs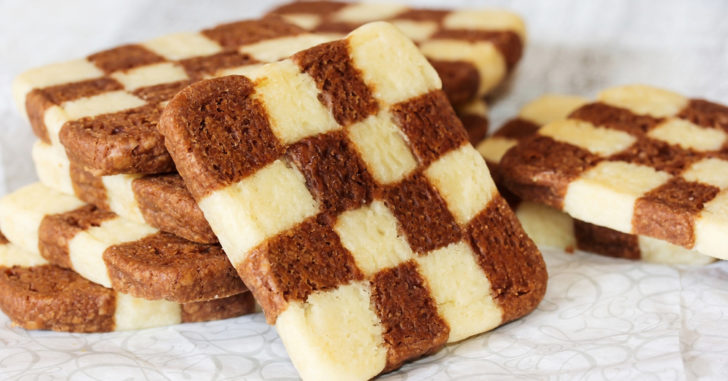 Are you looking for a recipe to impress friends and family at your holiday gatherings this year? We've got just the thing! These checkerboard cookies look complicated, but they actually come together quickly and can be easily assembled in no time. The key to getting those nice straight lines is to use a ruler! As you'll see in the recipe below, you'll divide the dough in half, and sprinkle cocoa powder on one of the halves. Then shape the dough into seven-inch squares, and cut nine strips out of each square. After that, it's just a matter of layer, roll, freeze, and bake!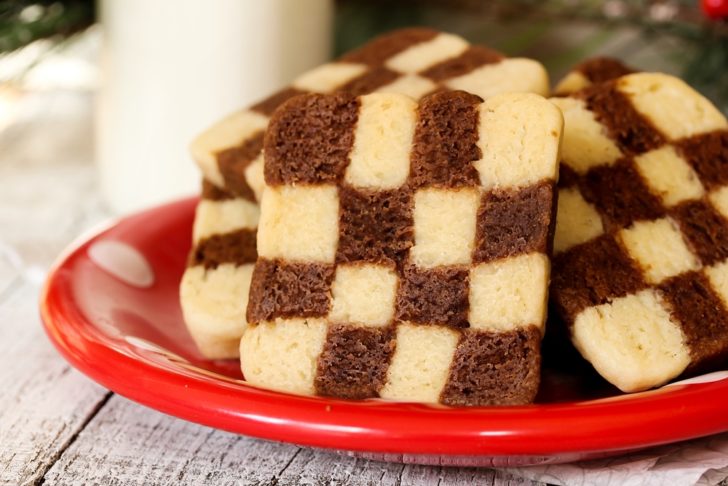 Of course, the true measure of a good cookie is in the flavor and texture – and we promise you won't be disappointed with either! This recipe uses classic sugar cookie ingredients, butter sugar, and vanilla, and mixes in real Dutch-process cocoa powder. If you can't get your hands on the Dutch cocoa, feel free to substitute with natural cocoa powder. You may want to add a tiny bit of baking soda with the natural cocoa, to help balance out acidity levels, but overall your cookies should turn out fine with either type of cocoa. Don't be afraid to try out this recipe for your next event! We're positive it'll be the talk of the party.
Checkerboard Cookies
Serves Makes 2 dozen cookies
45 min
Ingredients
1 cup unsalted butter, softened
1/2 cup sugar
2 teaspoons vanilla extract
1/4 teaspoon lemon extract
1/4 teaspoon salt
2 1/2 cups all purpose flour
3 tablespoons dutch-process cocoa powder
1 egg
Preparation
Preheat oven to 350. Prepare a baking sheet with parchment paper.
Cream butter and sugar together in a large bowl. Mix in vanilla, lemon, and salt, stirring to combine.
Slowly incorporate flour into the butter mixture. Make sure to scrape down the sides.
Place dough on a clean work surface and knead for 1-2 minutes. The dough will be crumbly.
Divide dough in half, and sprinkle cocoa powder over one of the halves, kneading until fully incorporated.
Place each half of the dough between two sheets of plastic wrap. Shape each half into a 7 inch square, about 1/2 inch thick. With a knife and a ruler, measure and cut out 3/4 inch strips. Each square should yield 9 strips.
Make an egg wash by whisking the egg and 1 tablespoon of water together. Lay out a clean sheet of plastic wrap, and place 3 strips of dough on the plastic, alternating colors. Brush with egg wash and press strips together gently. Repeat with more layers, alternating colors, and brushing with egg wash. The dough should make 2 checkerboard logs. Wrap these logs in plastic wrap, and freeze for 15 minutes.
Remove logs from freezer and cut 1/4 inch slices. Place on prepared baking sheet and bake for 10-12 minutes.
Recipe adapted from Martha Stewart.
SKM: below-content placeholder
Whizzco for 12T