That filling is addictively good…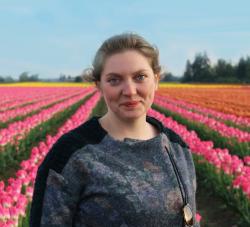 Decatur Macpherson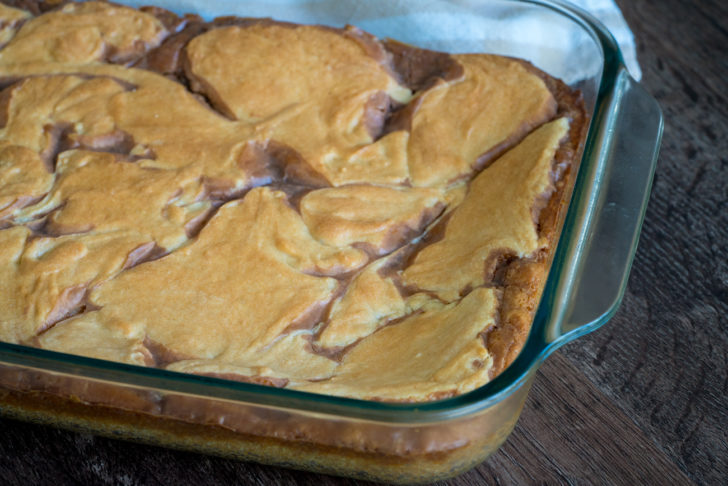 Whoa, whoa, whoa, you guys. We just discovered the gorgeousness that is cake mix cookie bars and our minds were blown. Have you tried this confection before? Essentially, it's taking a store-bought cake mix and turning it into a cookie dough that's then stuffed with an ooey-gooey filling – sign us up! While a yellow or even chocolate cake mix could work here, we kept it simple and classic with a white cake mix that we pepped up with vanilla extract. Once that's mixed, the "cookie dough" is divided in half and one half is pressed into a 9×13 baking dish, and then it's all about the filling….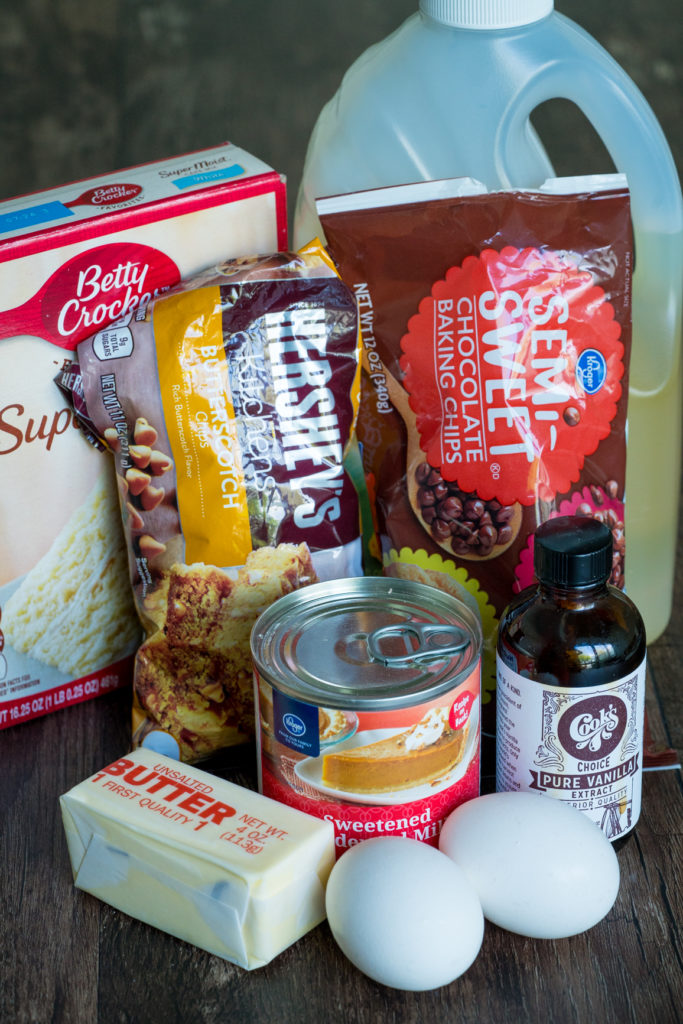 While just about any combination of baking chips would work, our filling is all about semi-sweet chocolate chips mixed with butterscotch chips. If white chocolate, dark chocolate or peanut butter chips are speaking to you more, go with those, but man, this combo amazing as is. And don't even get us started on how great it is to bite into these bars and have the filling be the most amazing balance of gooey and chewy – absolute perfection.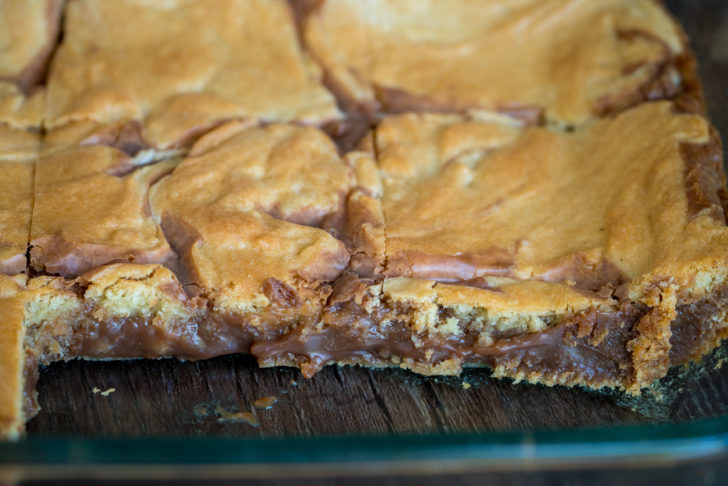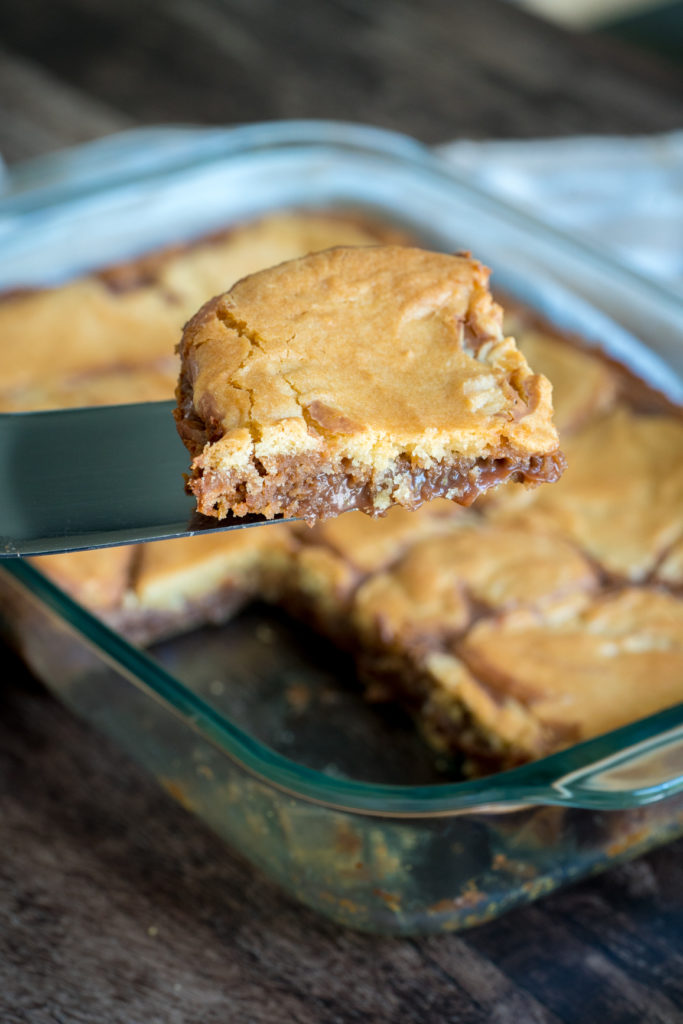 But we got ahead of ourselves a bit: the chocolate chips and butterscotch chips get melted together with butter, then we stirred in a can of sweetened condensed milk which adds just the right amount of creaminess, plus helps it thicken and set in a way that we're completely in love with. Pour the filling over the cake/cookie dough base, top it off with the remaining dough, and get the whole thing in the oven!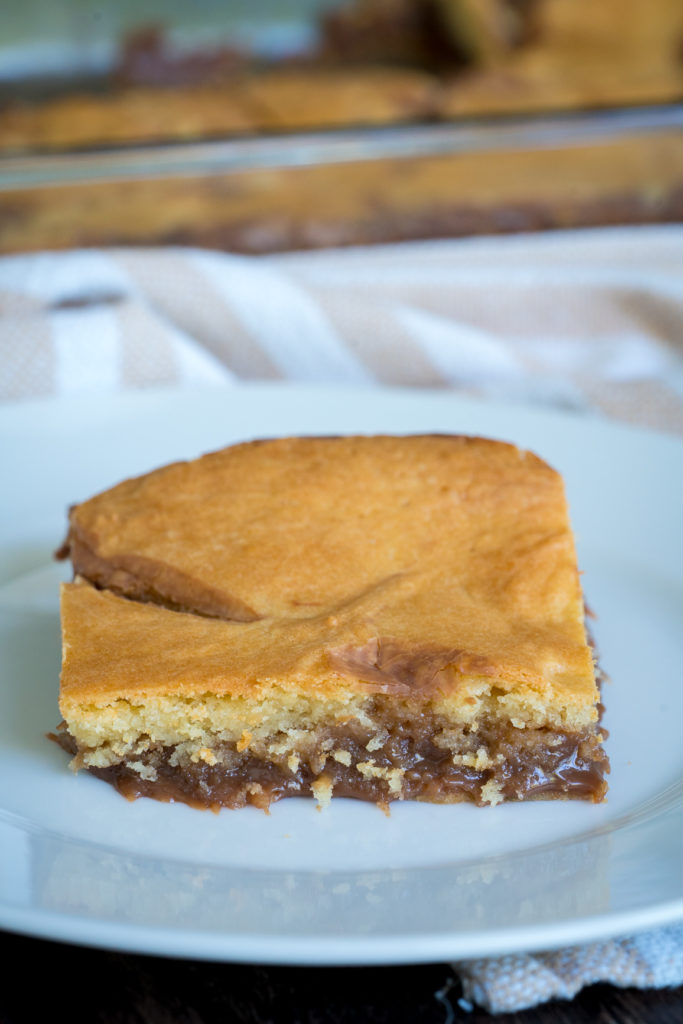 Once these come out, you're going to want to let them cool for a while so the filling can set. We love a slightly molten filling, but you don't want this escaping from the bars, and letting them set fully is definitely the way to go. Once chilled, slice and divvy 'em up – people go nuts every time and you'll understand why once you try them!
Cake Mix Bars
Ingredients
1 (15.25 oz.) box white cake mix
1/2 cup canola oil
2 eggs
1/2 cup (1 stick) unsalted butter, melted
1/2 cup semi-sweet chocolate chips
1/2 cup butterscotch or peanut butter chips
1 (14 oz.) can sweetened condensed milk
1 teaspoon vanilla extract
1/4 teaspoon salt, optional
Preparation
Preheat oven to 350º F and lightly grease a 9x13-inch baking dish with butter or non-stick spray.
In a large bowl, beat together cake mix, canola oil, eggs and vanilla extract, mixing until mixture just comes together.
Divide batter in half and press one half into prepared baking dish to form an even layer.
In a medium, heat-proof bowl, butter, chocolate chips and butterscotch chips, then microwave in 30-second intervals, stirring in between, until mixture is fully melted and smooth.
Stir condensed milk and salt, if using, into chocolate chip mixture until completely incorporated, then pour over base cake layer.
Drop spoonfuls of remaining batter over chocolate chip middle layer, then place baking dish in oven.
Bake for 20-25 minutes, or until top is golden brown, then remove from oven and let cool.
Once cool, slice into bars, serve and enjoy!
Recipe adapted from Six Sisters' Stuff
SKM: below-content placeholder
Whizzco for 12T