It's a true classic no matter what you call it.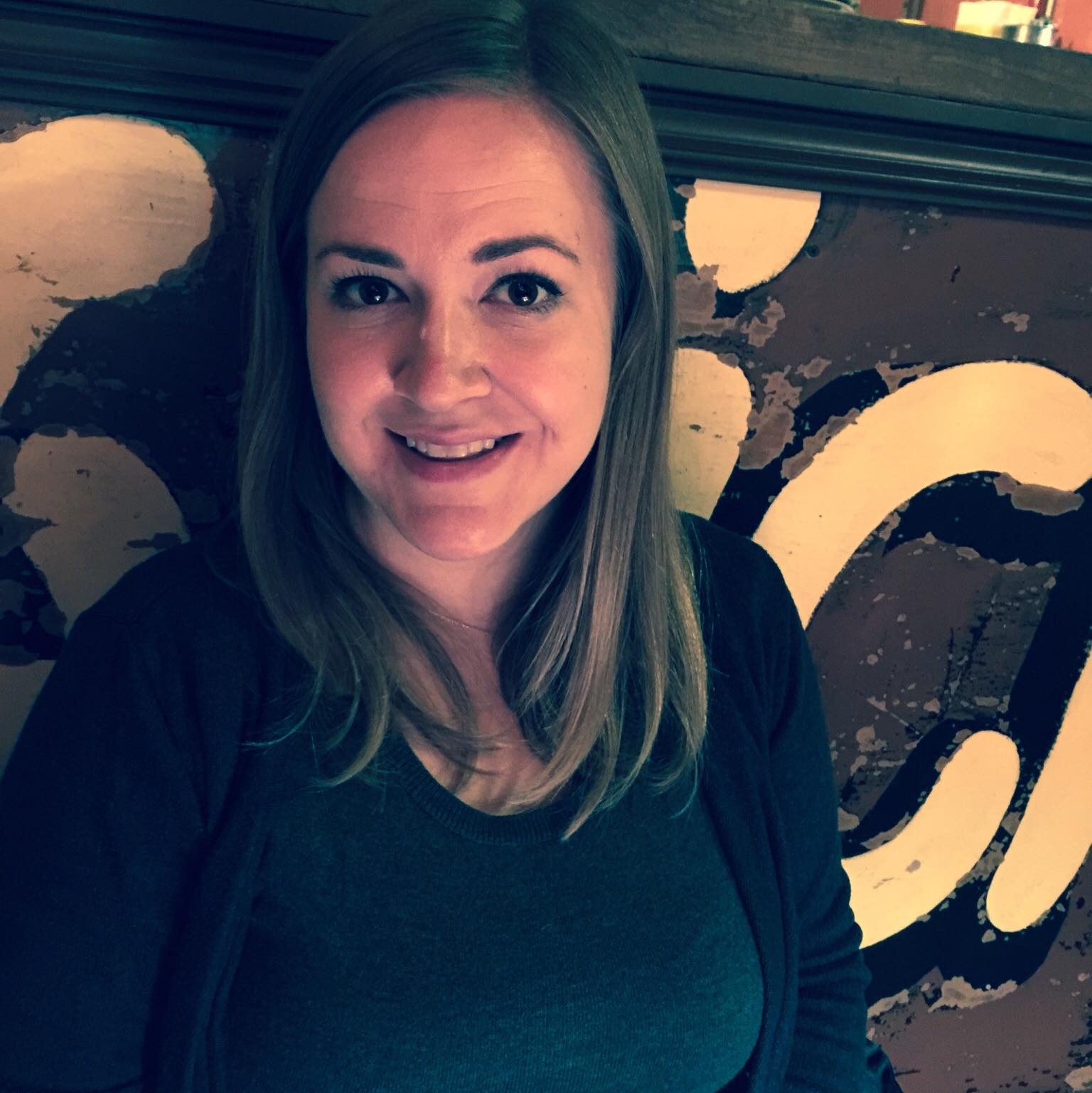 Kristy Norrell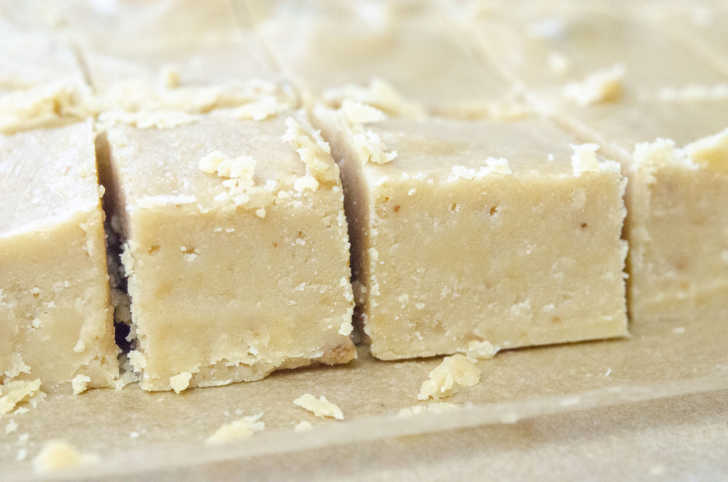 I could tell you all about how this Brown Sugar Fudge has been around for centuries. I could tell you that it's also known as penuche and how it was probably first made popular by Portuguese whaling families in New England in the 1700s. I could tell you all about how simple it is to make with just five ingredients and a little bit of time on the stovetop. Or, I could just tell you how it melts in your mouth, how the flavor is straightforward and sweet, and how it has hints of caramel and a creamy bite. Really, I think that's all you need to know.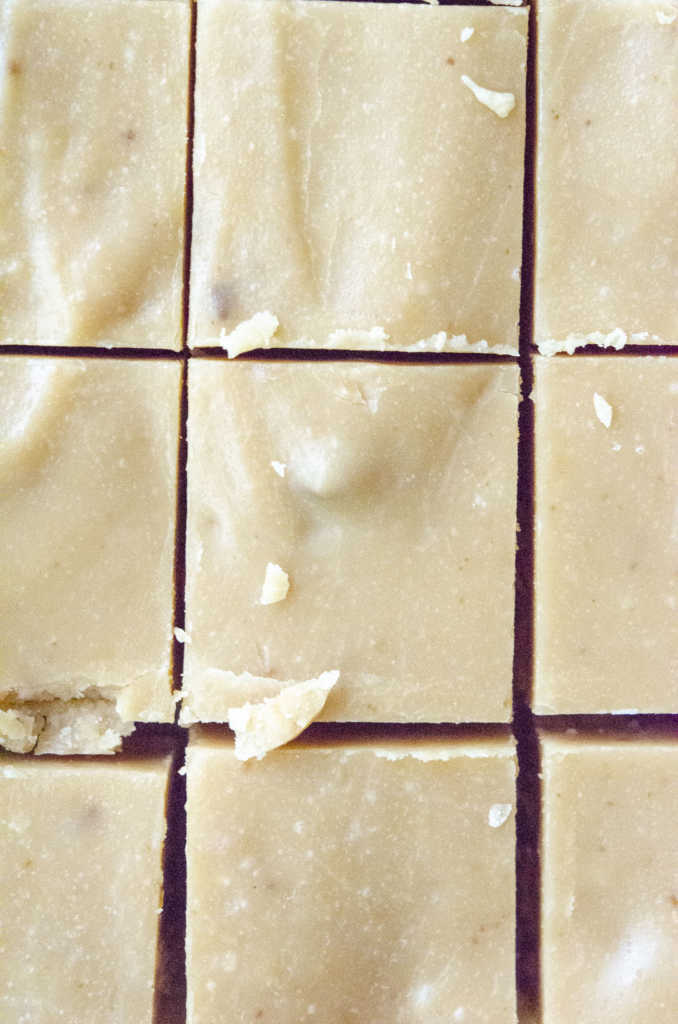 This fudge is good. It's not entirely like fudge at all – it's a little lighter in texture and the flavor comes almost entirely from the caramelized brown sugar instead of additions like chocolate or mint or peanut butter. It's simple, and as we all know, simple is often best. (That's the case here.)
As with many great things, you'll start by melting some butter – a full stick of it, in fact.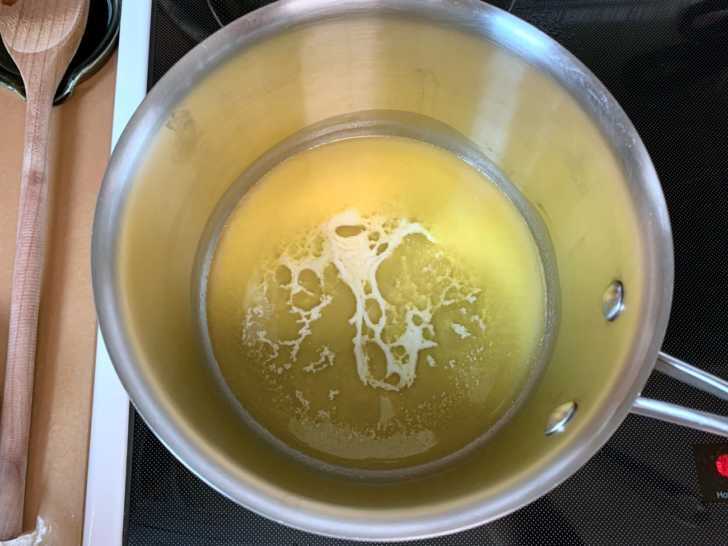 You'll add brown and white sugar and evaporated milk…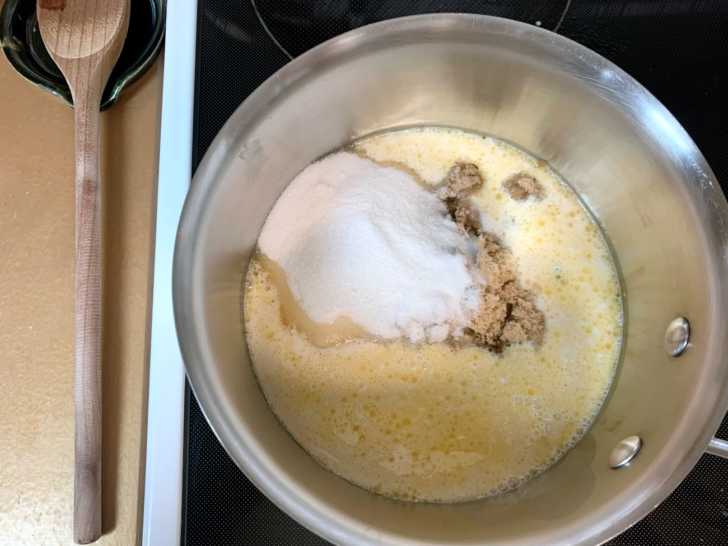 … and then bring it all to a boil. Let it boil until it reaches between 236 and 238 degrees.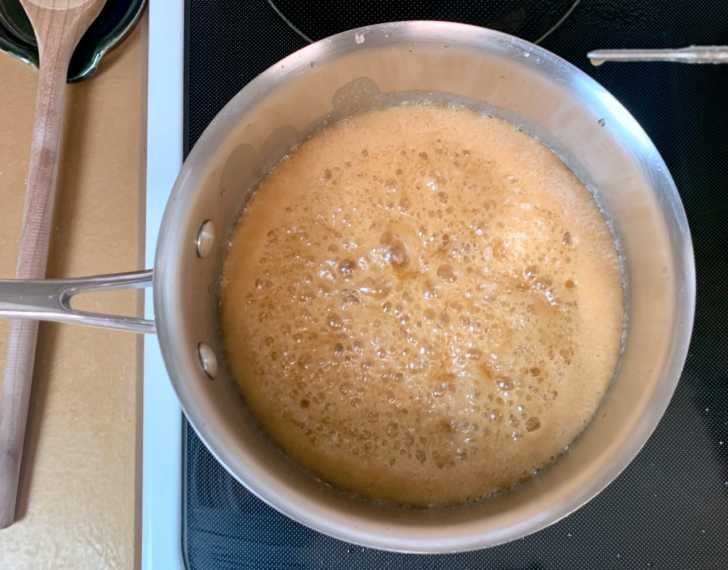 Remove it from the heat, stir in the vanilla and salt. And let it sit. Let it sit until it's at room temperature (with no help from your fridge or freezer, mind you!) and then stir stir stir with a wooden spoon until the mixture thickens and the shine has gone out of it.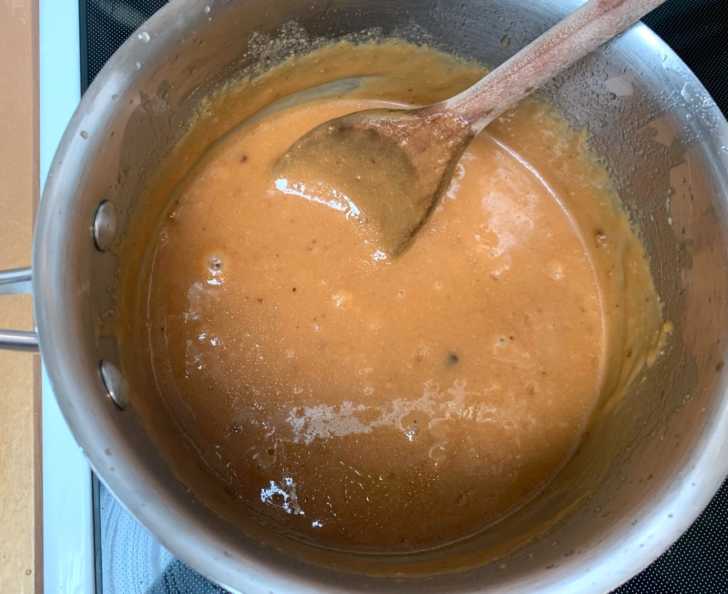 Then you pour it all into a pan to let it set up and once it's firm, you slice it into bite-sized pale golden morsels.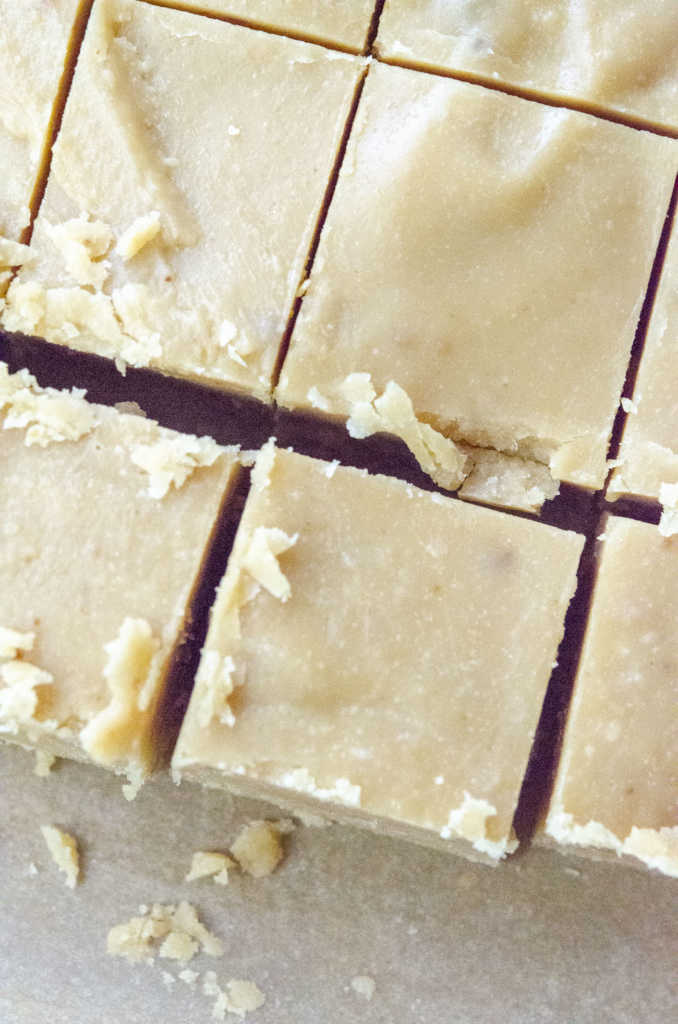 The texture is close to irresistible. As in, my household and I had a hard time leaving enough of this to photograph. The flavor is un-fussy, un-pretentious. It's simply sweet with a little hint of caramel and creaminess that melts as you bite into it. An enduring classic for good reason!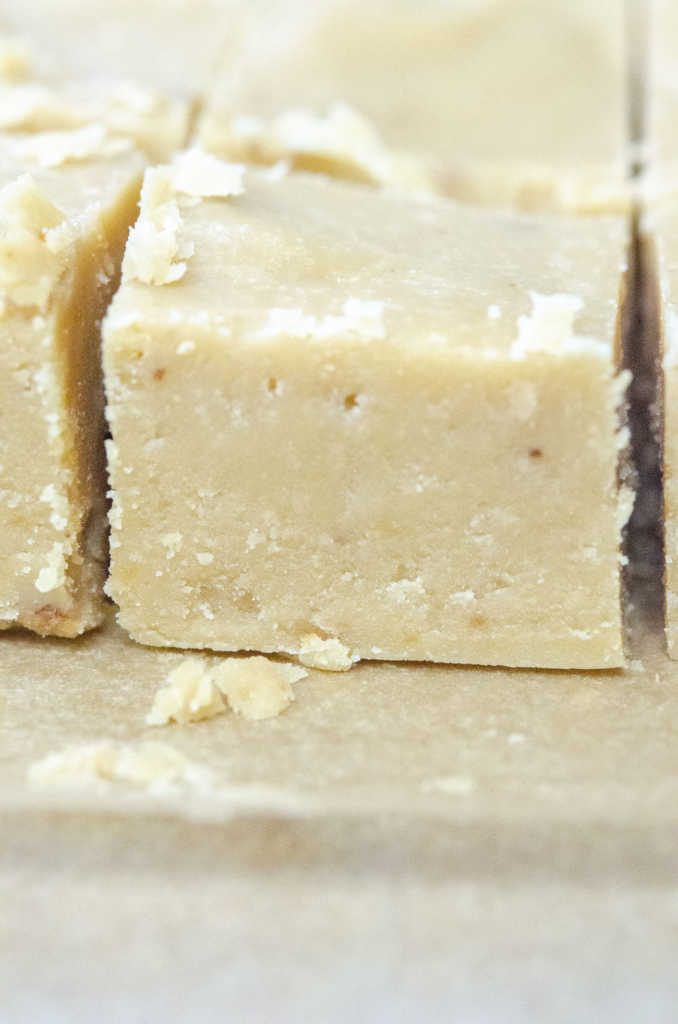 Old-Fashioned Brown Sugar Fudge
Serves 12
5m prep time
15m cook time
3h inactive
Ingredients
1/2 cup unsalted butter
2 cups brown sugar, firmly packed
1 cup granulated sugar
1 cup evaporated milk
1 teaspoon vanilla extract
1/2 teaspoon salt
Preparation
Lightly grease an 8x8-inch baking pan and line it with parchment paper.
In a medium saucepan over medium-low heat, melt the butter.
Add both sugars and evaporated milk. Increase heat to medium and bring to a gentle boil.
Let boil until the mixture reaches between 236°F and 238°F. Stir a few times, but not frequently. Over-stirring will cause the sugar to crystalize.
Remove from heat and stir in vanilla and salt. Set aside until mixture is at room temperature. Do not chill mixture.
Once mixture is at room temperature, beat with a wooden spoon until it begins to thicken and the sheen dulls.
Pour evenly into prepared pan and let sit until firm, about 3 hours.
Using parchment paper, lift fudge from pan and slice into squares. Serve and enjoy!
Recipe adapted from Red Path Sugar.
SKM: below-content placeholder
Whizzco for 12T