While there are a sizable number of brides that pride themselves on keeping their dresses so that they can pass them down to future generations, there are others who are walking a different path.
Morgan Rusinko did not want to keep her dress forever. The decision that she made on her wedding day guaranteed it. We are here for it, though.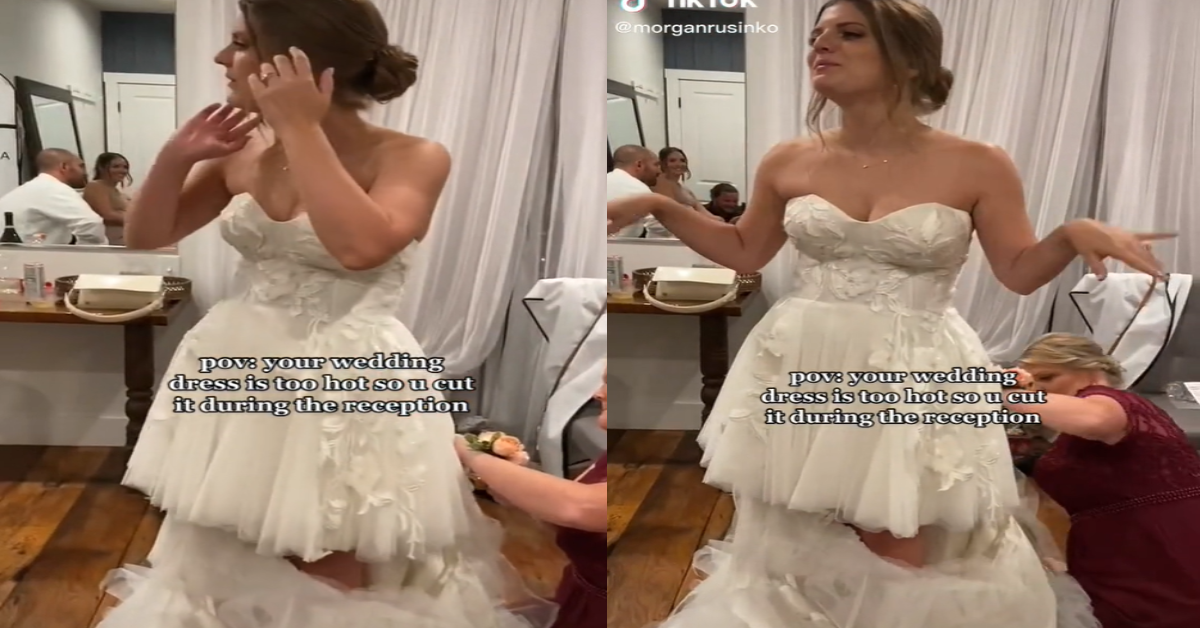 When she got too hot on the big day, she elected to chop off the bottom half of her gown! That's not something that we have ever seen at a wedding before and we are sure that we are never going to see it again.
Who knows, though? Maybe someone else will see this video and end up being inspired. It is pretty funny, even if you are someone who values the structural integrity of wedding dresses.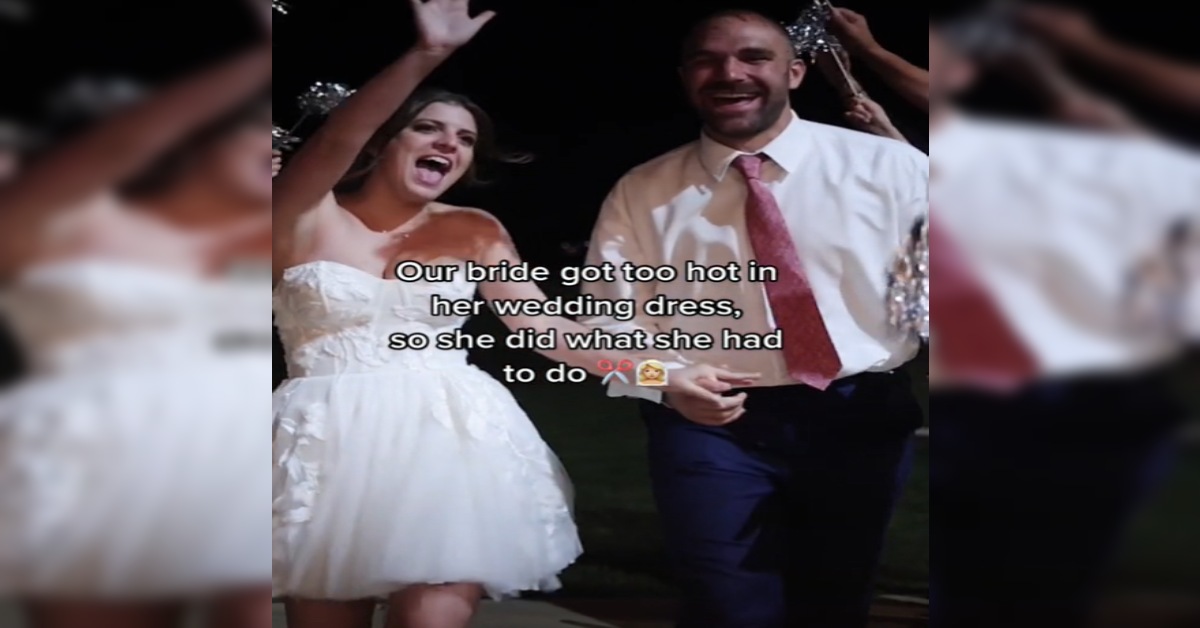 As it turns out, the strapless floor-length dress that she chose was a bit of a sweatbox. We would have to imagine that the embellished tulle skirt did not help much either. We are not sure how she managed to keep this on for as long as she did in the first place, now that we have had some time to ponder her unique decision to chop the dress.
The TikTok clip is short like the dress! Within five seconds, the dress is altered forever and Morgan certainly seems to have a good sense of humor about the whole thing.
"Should I send this to my seamstress?" the clip is captioned and we cannot stop laughing. We doubt that this dress can be salvaged now. "POV: Your wedding dress is too hot so you cut it during the reception," she continued.
To her credit, this was not in the plan but once she got too hot, she adjusted quickly. "I really planned on wearing my wedding dress the whole night," she said in the comments, and we are going to choose to believe her on this one.
The comments on this one were more supportive than we expected, as most supported her decision and were very logical about it. "My first instinct was WHYYYY?? But honestly, it's super cute and more important to enjoy your day than to worry about a dress you'll never wear again!" said one of the viewers.
Many people wanted a better look at the end result of her hack job and her videographer happened to share a video on their TikTok account!
Morgan was sure to share in a follow-up video that, despite what many comments feared, she had no regrets about cutting her dress.
SKM: below-content placeholder
Whizzco for 12T