Breakfast Recipe: Blueberry Oatmeal Muffins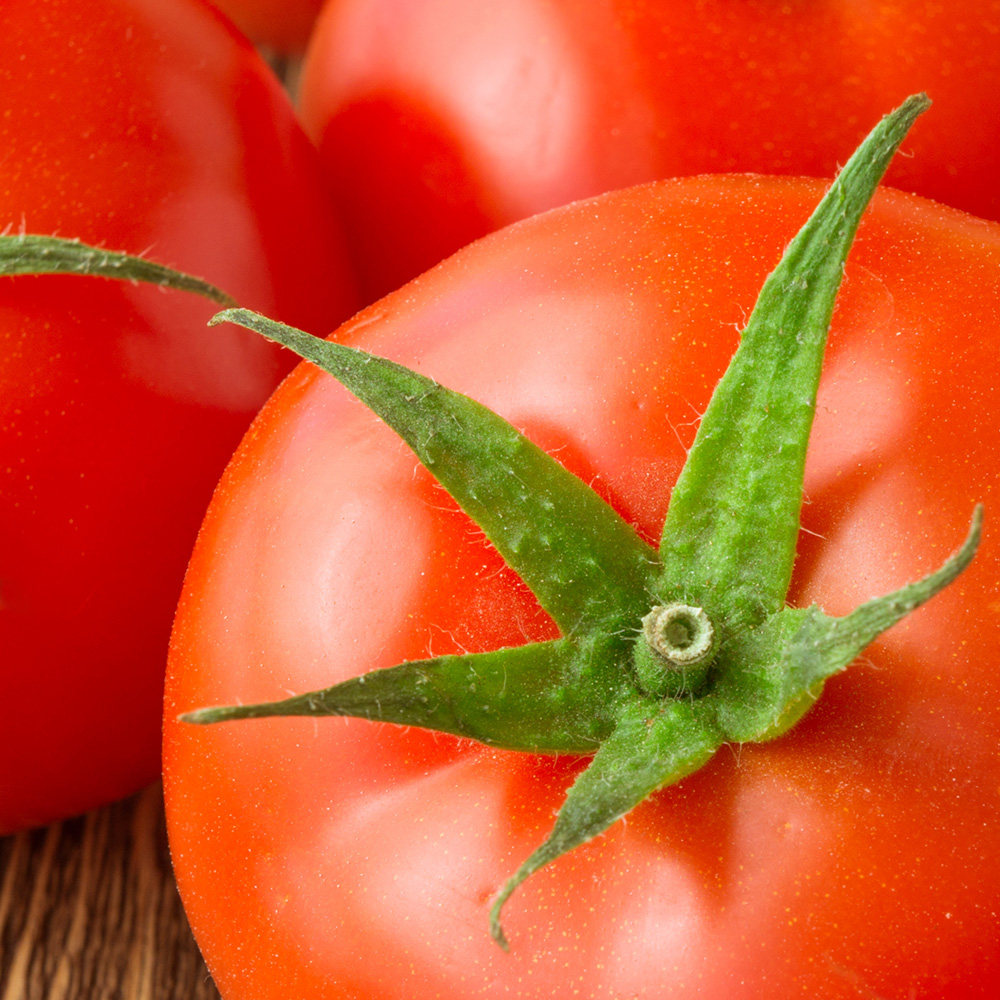 12 Tomatoes
For breakfast recently, I was torn between a good muffin, or simply making some oatmeal. After some thought, I decided why not both? Blueberry oatmeal muffins are a great combination of filling, cakey, and a little sweet. The oatmeal also meant we ended up with a delightfully crumbly breakfast treat.
One problem we've had in the past with blueberry muffins is the fact that they turn the entire muffin purple. If you want to avoid that, toss the blueberries with flour before adding them to the batter. Because it's hard to find fresh blueberries just yet, we used frozen blueberries and it worked just fine. To also end up with perfectly moist muffins that aren't too dry, yet aren't too gummy we used traditional rolled oats and cooked them in a little butter to moisten them slightly first. Keep reading below for this great blueberry muffin recipe…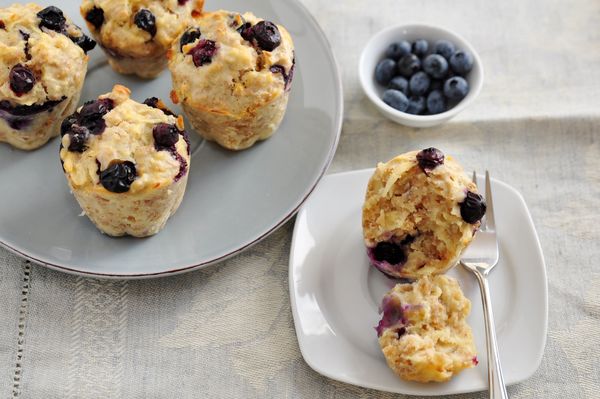 Blueberry Oatmeal Muffins
(makes 16 muffins)
Ingredients
2 tablespoons butter
1 2/3 cups old fashioned rolledoats
2/3 cup flour
1/2 cup whole-wheat flour
3/4 cup packed light brown sugar
2 teaspoons ground cinnamon
1 teaspoon baking powder
1 teaspoon baking soda
3/4 teaspoon salt
1 1/2 cups buttermilk
1/4 cup canola oil
2 teaspoons lemon zest
2 large eggs
2 cups frozen blueberries
2 tablespoons flour
cooking spray
2 tablespoons granulated sugar
Directions
Preheat the oven to 400F
Melt 2 tablespoons butter in a 10″ skillet over medium heat. Add the oats and cook, stirring frequently until the oats turn a golden brown (about 6 to 8 minutes). Transfer the oats to a food processor and process into a fine meal (about 30 seconds). Place in a large bowl.
Add the flours, sugar, cinnamon, baking powder, baking soda, and salt tothe oatsand mix well. Make a well in the center of the mixture.
In a separate bowl, combine the buttermilk, canola oil, lemon zest, and eggs. Add to the flour mixture and stir until moist.
Toss the blueberries with the 2 tablespoons flour and fold them into the batter. Grease the cups of a muffin pan with cooking spray and pour the batter evenly among them. Sprinkle the tops evenly with 2 tablespoons granulated sugar. Bake for 20 minutes, or until the muffins spring back when touched lightly in the center. Remove the muffins from the pans immediately and let cool on a wire rack.
Enjoy!
Recipe adapted fromCooking Light
SKM: below-content placeholder
Whizzco