The Dollar Store is great for all kinds of things, from party favors to kitchen utensils, last-minute gifts, decor, etc. The best part, of course, is that everything is just one dollar. You can even find some decent pantry items at the Dollar Store, which goes a long way if you're grocery shopping on a budget! However, just because something is a dollar doesn't mean it's a good deal. Plus, sometimes you really do get what you pay for – and a dollar sure isn't much, especially these days. So, let's jump right into what you should and shouldn't buy from the Dollar Store!
Adhesive Hooks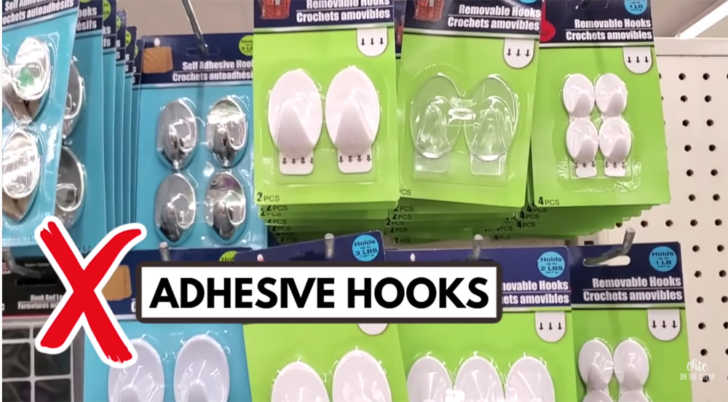 One look at reviews online of the Dollar Store brand hooks, and you'll see the problem. Lots of people report the supposedly "removable" hooks are anything but. Some say the adhesive stripped off the paint, while others say they even stripped off part of the sheetrock and drywall! Needless to say, that's more than a $1 fix.
Your best bet is to go for the name brand adhesive hooks, like 3M. The Dollar Store does carry 3M adhesive hooks, but you only get one for $1. It might not be the best deal, but I think you'll agree it's worth it in the long run!
Storage Bins
Here is one of the best things to buy at the Dollar Store! There's nothing special about these bins, but they are only $1, as opposed to getting the same thing for ten times the cost at other stores. The best time to shop for storage bins is during the spring and summer, as the stores usually have more in stock. Pro-tip: if you want a high-end look, opt for the white and clear containers over the bright colored bins.
Glassware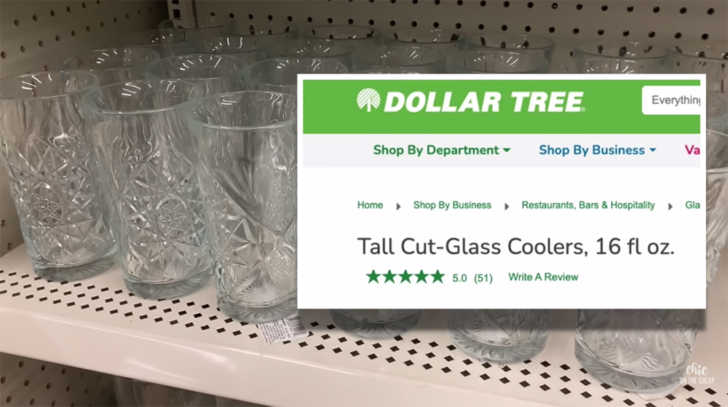 Glassware is another amazing thing to get at the Dollar Store. Oftentimes you can find decorative mason jars and vases that are similar to those in high-end stores. The Dollar store also carries some absolutely gorgeous glasses and mugs! Just look at the ones pictured above.
Batteries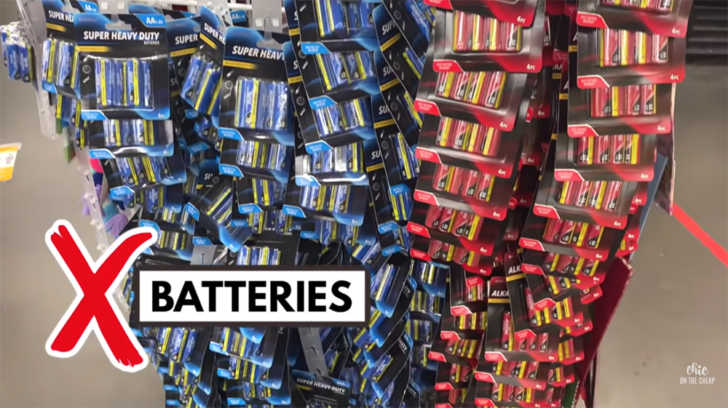 Batteries can be pricey, so it's tempting to grab a pack of them when you're at the Dollar Store. Unfortunately, this item isn't worth your money, even if it's only $1. For starters, they don't last nearly as long as other batteries. The real issue is, these batteries have the tendency to leak. In fact, on the back of the packaging, it says to only use the batteries on low drain gadgets like flashlights and remote controls to avoid this problem.
Electronics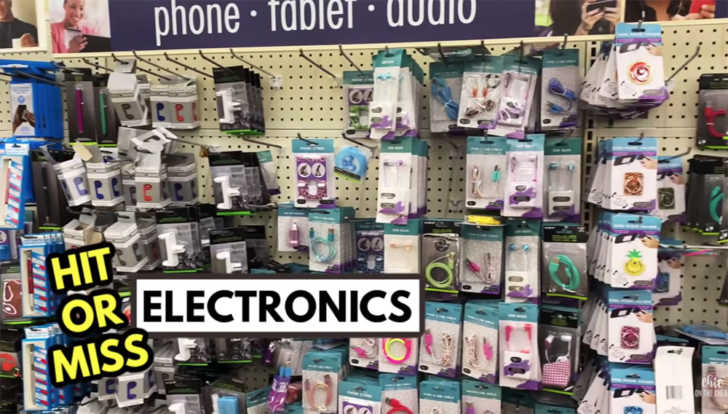 Some people might write this section of the store off completely, but there are some items worth your money! Wall tap lights, push lights, and nightlights are all good deals. Extention cords and headphones, however, not so much. And go ahead and skip the chargers. If you look at the packaging, you'll notice most of the chargers are only 1 AMP, which means it will take a long time for your device to be fully charged!
Watch the video below for tons of other shopping tips at the Dollar Store!
SKM: below-content placeholder
Whizzco for 12T