The Flintstones famously lived in a house made of rock, used rock for their everyday items, from their mattress to their tires to their writing tablets. It was supposed to be the Stone Age, after all. But, what if you could stay in the real life version of this type of home? And, what if that home was a sprawling mansion that featured 5,572 square feet of interior space and came with a living room that's nearly half of the overall footage? This is a house like no other.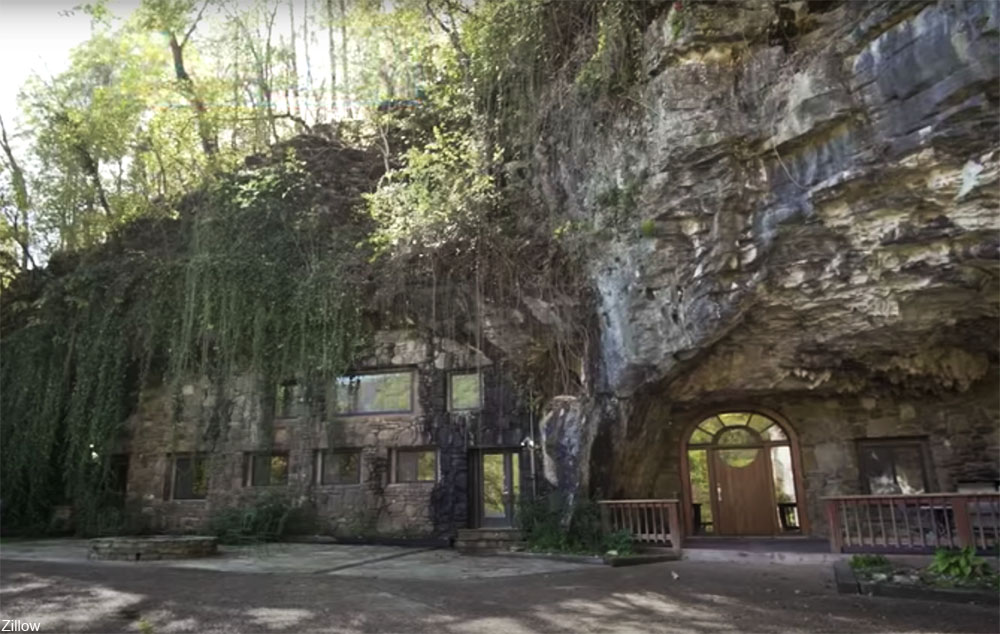 Such a place does exist and it's located in Parthenon, Arkansas. The vision of Celestial Seasonings co-founder, John Hay, the cave structure was made into a domicile in the mid-1980s as a sort of luxury fall-out shelter. Following the bomb crisis with the Soviet Union, Hay was sure that such a structure would be needed in the near future.
He hired 20 workers to remove the silt and sludge from the main chambers- which were excavated one wheelbarrow at a time. Then the some of the walls were coated in concrete and faced with natural stone. The "ceilings" were kept as they were made by nature, but with the addition of 11 coats of clear coat epoxy to protect them and keep moisture from seeping through, sealing in the alien beauty of the many stalactites that hang down.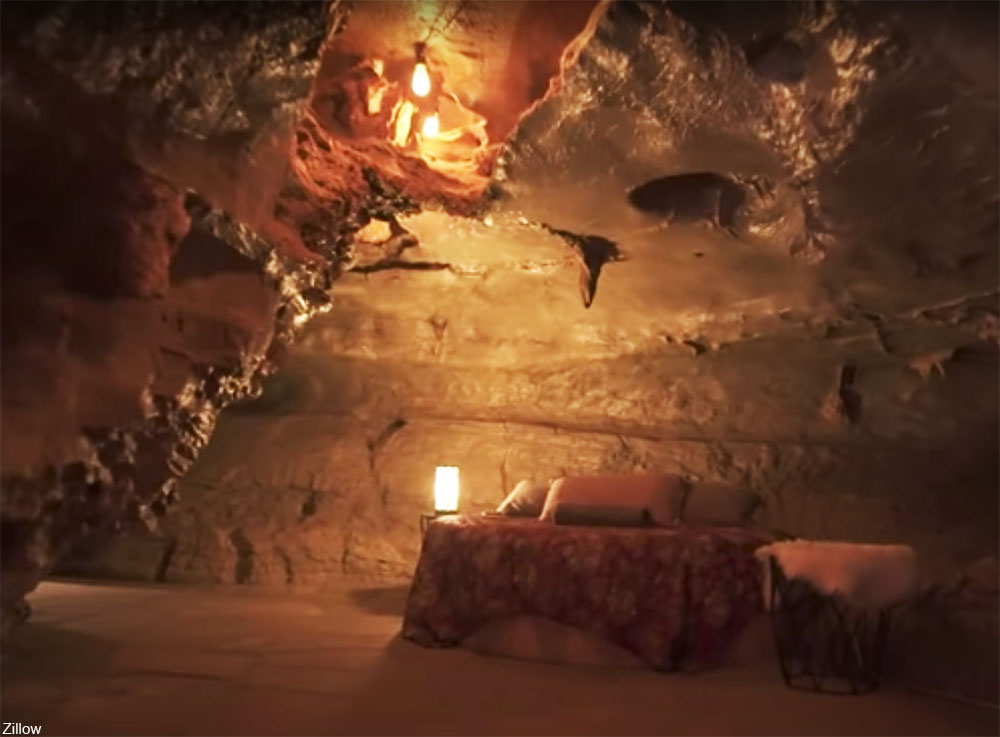 And what about moisture? A geothermal climate control and dehumidifying system is in place to keep things as dry as a cave moist can be. Inside the original dwelling there was a ballroom with dance floor paved in white tiles (dubbed "the Fred Astaire ballroom"), the aforementioned great room, and a library paneled in walnut. The property is huge and secluded at 257 acres.
The home has 5 bedrooms and 4 bathrooms as well as a huge viewing deck with stunning views of the surrounding wilderness and Ozark forest. Hay stocked the shelter with 2 years worth fo dry food stuffs. Hay then gave the home the dazzling (but puzzling) moniker of Tinseltown. But, when he realized that the apocalypse/ World War III might not be looming so closely he sold the place in 1987.
The second owner turned the cave house into a club which catered to the likes of Michael Jackson, Elizabeth Taylor, and Diana Ross. The improvements that owner made to the property enticed Hay to buy the property back in 1994!
The cave was sold again in 2018 and is now known as the Beckham Cave Creek Lodge, which can be rented out as a vacation home. You know, just a casual luxury underground bunker cave vacation home. It's the same renting a cabin in the woods or a lakeside cottage, right? Not exactly. This property comes with helicopter pad and rents for $1,200 a night ($1,400 for in-demand holidays).
See this incredibly unique property in the video below from when it was for sale in 2018.
SKM: below-content placeholder
Whizzco for 12T