A reliable recipe for oh-so-juicy, flavorful chicken — however you want to use it.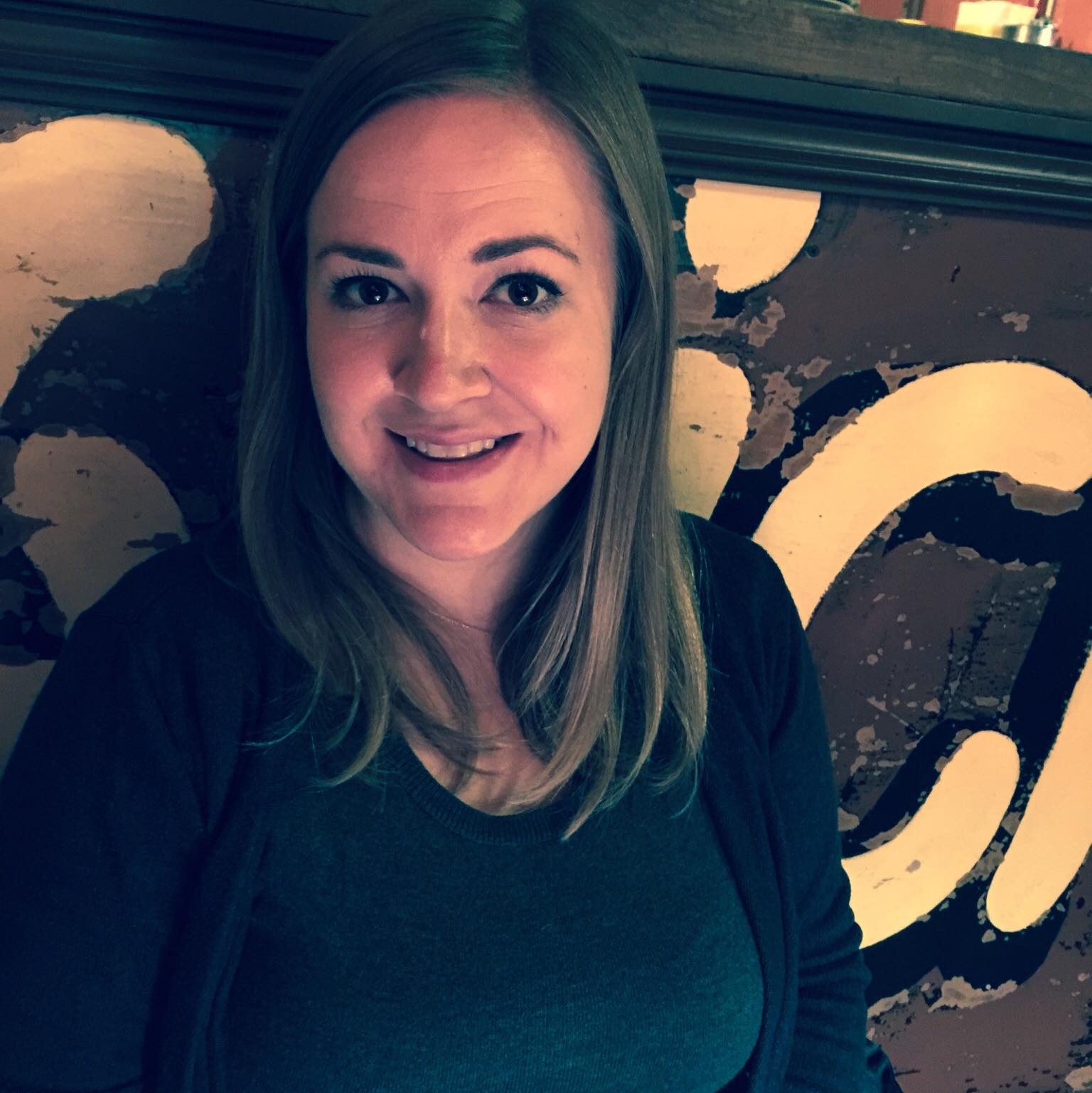 Kristy Norrell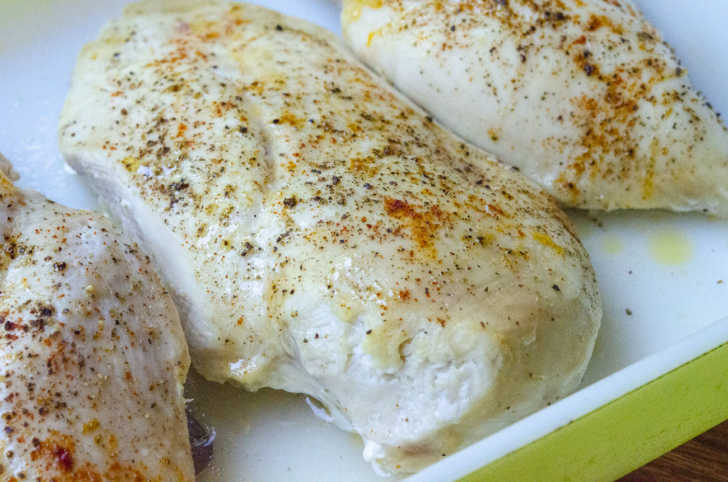 We all have a stack of recipes that we rely on to make boneless skinless chicken breasts a little more interesting, a little more exciting… okay, a little less boring. This is not that kind of recipe. This is the method I turn to when I need cooked chicken strictly for the purpose of including it in another recipe. Tacos? Yup. Sliced up for lunch salads? Definitely. Chicken Pot Pie? Even that. This method turns out the juiciest, most flavorful basic chicken I've ever had so I use it more than I care to admit. Once you try it, I'm sure it will be your go-to, too.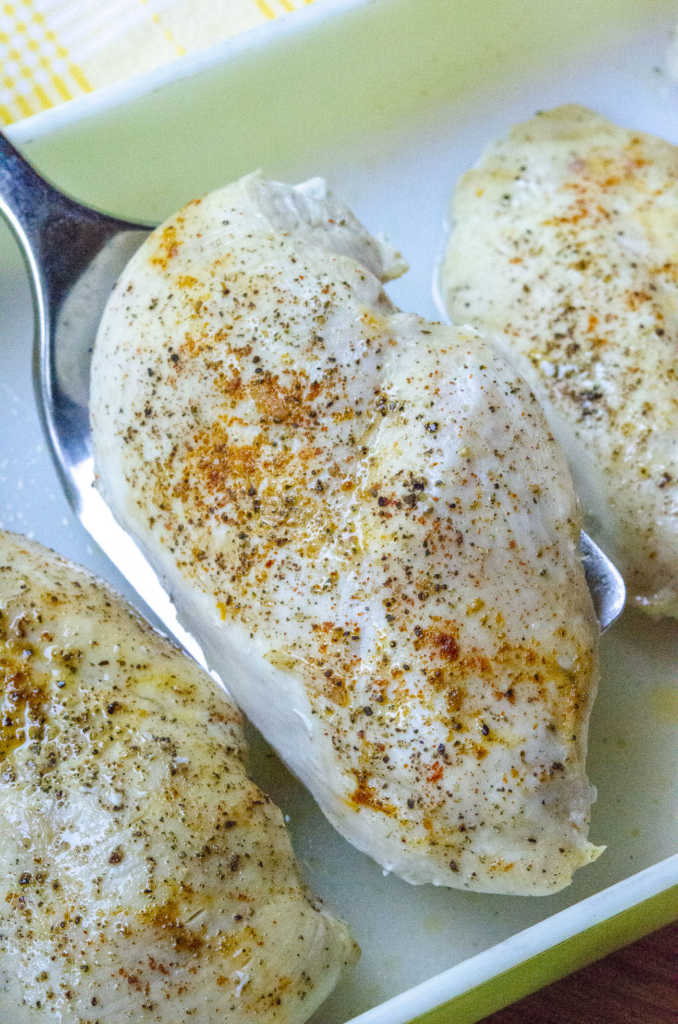 The secret here is really simple:
You brine your chicken. Now, brining sounds like a fussy step, I know, but it couldn't be further from it. All it means is that you're going to soak those chicken breasts in salt water, and I mean salt water. Fill a bowl with lukewarm water and add a good handful of salt — not a teaspoon, not a pinch, a handful. You want all that salty flavor to permeate the chicken, sure, but it also keeps the meat wonderfully tender and juicy. You can let the chicken sit in the brine for as little as 15 minutes, or you can pop the whole bowl in the fridge for up to 6 hours. The timing of this step is up to you, just don't skip it. (Pro tip: I brine my chicken while the oven preheats. No extra time taken out of my day and yet, deliciously juicy chicken!)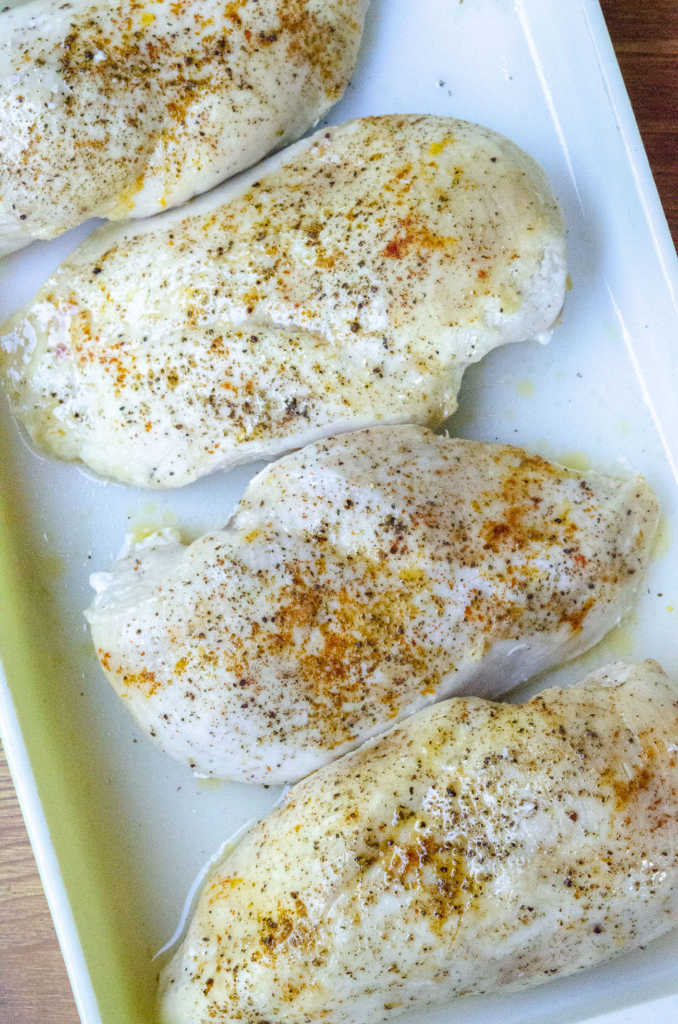 Next, you'll rinse your chicken with cool water and pat it dry before brushing it with your favorite fat. Olive oil or melted butter are my usual choices, but you could get pretty creative here if you wanted. Once the chicken is coated, you can season it however you want. A simple sprinkle of salt and pepper works, but you can dress it up with garlic powder, paprika, dried herbs… you name it. Pick a seasoning that fits the recipe you're using this for, like some oregano and cumin for chicken tacos.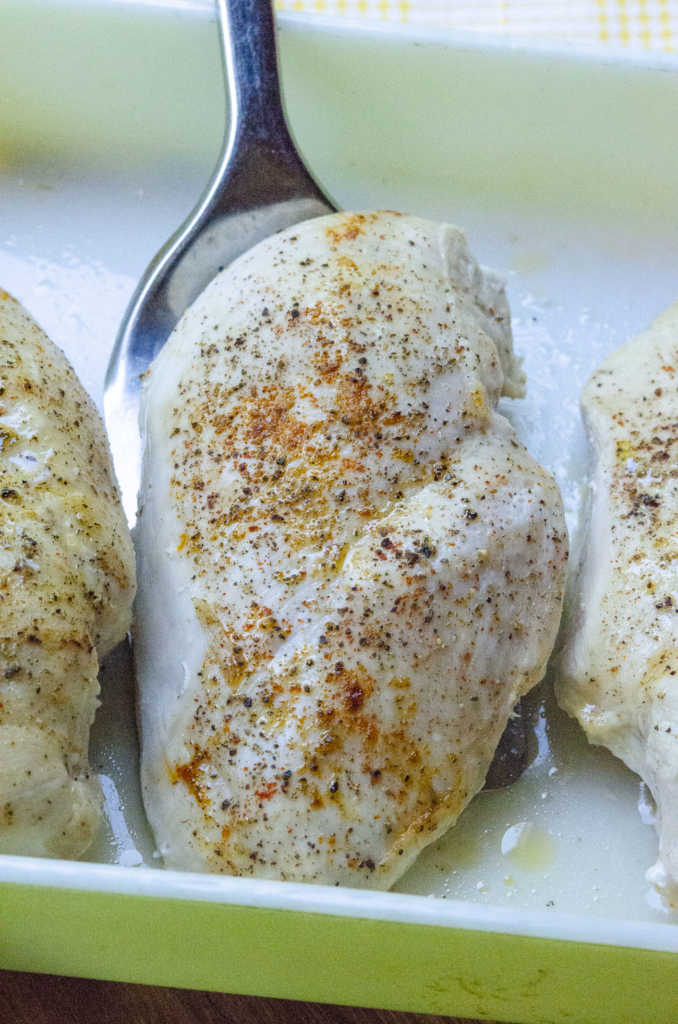 All that's left to do is bake, and if you want perfectly juicy chicken, it's best to rely on a thermometer. Chicken needs to cook to 165°F, but keep a close eye on it so it doesn't venture over that. (It'll go up a few degrees while it's resting.) And resting is another step you don't want to skip — it lets the juices settle and redistribute in the chicken so all the goodness doesn't leach out the second you cut into it. If you want a more browned presentation and flavor, this can hang out under the broiler for a couple of minutes.
There you have it — easy peasy perfectly juicy chicken that can be used in 101 different ways!
Basic Baked Chicken Breasts
Serves 4
15m prep time
15m cook time
Ingredients
4 boneless skinless chicken breasts
Melted butter or olive oil
Kosher salt and freshly ground black pepper, to taste
Herbs, spices, or seasonings (optional)
Preparation
Fill a large bowl with warm water and 1/4 cup of salt. Stir until salt has dissolved.
Pound chicken to an even thickness, then submerge in salt water and let sit for at least 15 minutes. You can cover the bowl and chill the brining chicken for up to 6 hours, if needed.
Meanwhile, preheat the oven to 450°F.
Remove chicken from brine, rinse in cold water, and pat dry with a paper towel.
Brush chicken on both sides with melted butter or olive oil, then place in a baking dish in a single layer. Season with salt and pepper and whatever other seasonings you desire.
Bake until chicken reaches 165°F. This should take 15-18 minutes depending on the thickness of your chicken. If desired, you can broil the chicken for a few minutes to brown it.
Remove chicken from oven, transfer to a plate or serving dish, and tent loosely with foil. Let reset for 5-10 minutes before slicing or serving. Enjoy!
Recipe adapted from Gimme Some Oven.
SKM: below-content placeholder
Whizzco for 12T