You won't believe how quickly this stuff goes – make sure to get some before it's all gone!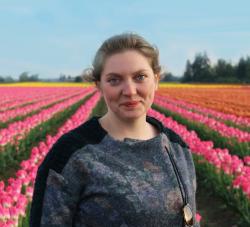 Decatur Macpherson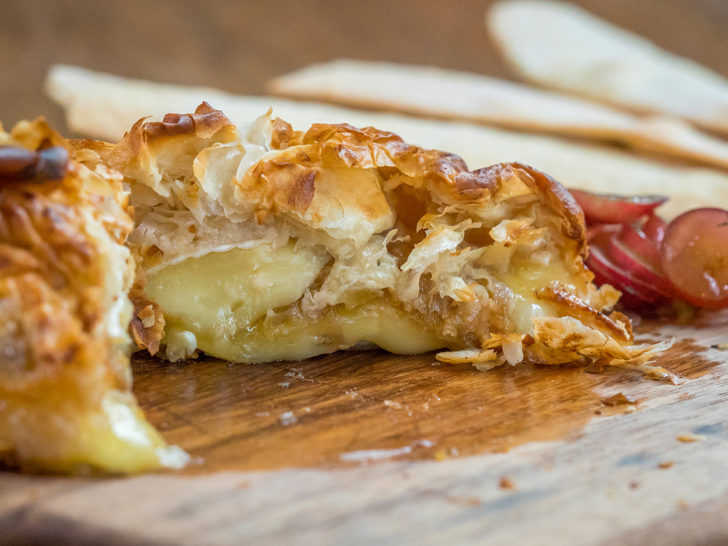 You know we love foolproof recipes that never fail to impress, and this is one of our absolute favorites: baked brie. Now, while you could just bake a round of brie by itself, or drizzle it with honey and wrap it in puff pastry and then bake it, our friends over at Purple Café and Wine Bar in Seattle, WA went a couple steps further – take note, because you'll definitely want to follow their lead….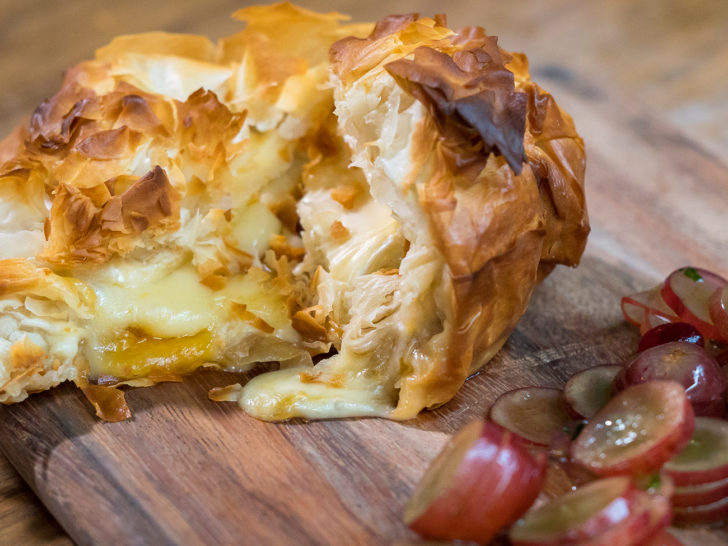 First off, grab yourself some phyllo dough (save yourself time and stress, and use store-bought), then break out some apricot jam and caramelized onions. We ended up making a big batch of caramelized onions for dinner the other night, so we just saved some, knowing we'd be making this recipe later on. Some roughly chopped walnuts and butter are all you need to finish this recipe off, then you're all set!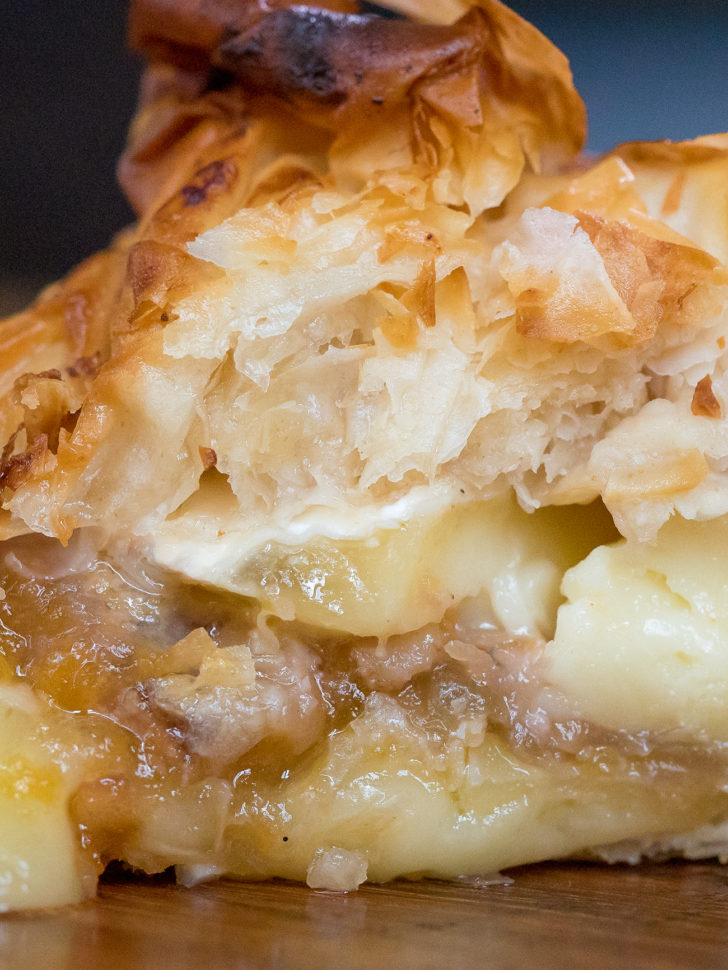 The additions of the apricot jam and caramelized onions – which add the perfect amount of sweetness, while still being slightly tart – are total perfection, while the walnuts add a bit of crunch to balance everything out. Trust us, once you cut into this dish, resulting in melted cheese oozing out, everybody will make a beeline for you and will demand to know how you made such a fancy and complicated-seeming side dish. Whether or not you decide to tell them how easy it is to make is up to you!
Sweet & Savory Baked Brie
Ingredients
2 sheets phyllo dough (or 1 sheet cut in half)
4 oz. brie
2 tablespoons butter, melted or clarified
1 tablespoon apricot jam
1 tablespoon caramelized onions
1 teaspoon walnuts, roughly chopped
Preparation
Preheat oven to 500º F.
Take brie round (optional: cut off edges to make a square) and slice it in half horizontally.
Spoon jam, onions and walnuts onto 1 piece of brie, then top with remaining slice
Place 1 sheet phyllo dough horizontally on workstation and brush with melted butter. Place second sheet vertically on top of first sheet and brush with butter.
Place stuffed brie in center of phyllo dough and wrap it in dough, making sure all sides are sealed. Brush with remaining butter and transfer to a rimmed baking sheet.
Place baking sheet in oven and bake for 7-9 minutes, or until pastry is golden brown and cheese is molten.
Remove from oven and serve with sliced grapes and crackers. Enjoy!
Recipe adapted from Purple Café and Wine Bar
SKM: below-content placeholder
Whizzco for 12T