There are certain movies that we watch every year and when Christmas rolls around, we tend to watch the same ones over and over again. This includes A Christmas Story, and it is a Christmas classic that many of us could probably quote word for word.
There are some things about the movie that we may not recognize, including the back story behind the leg lamp that was featured in the flick. Those who do recognize the back story have decided to make it public, and they did so by erecting a 50-foot version of the leg lamp in Oklahoma.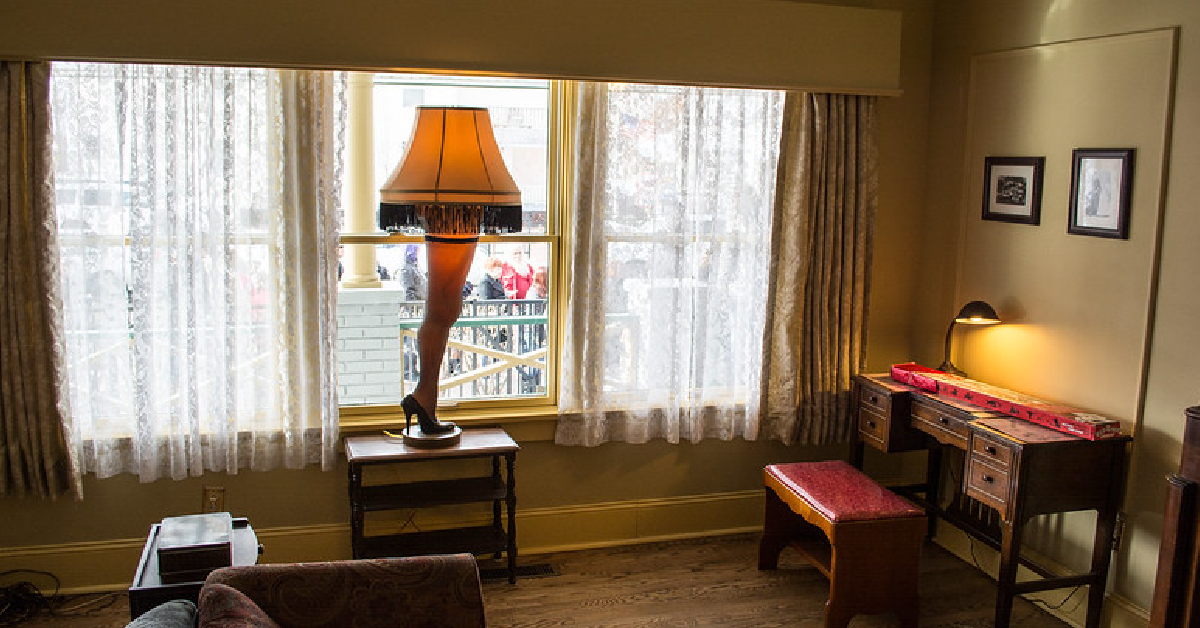 The statue is positioned above a 10-foot crate marked "fragile" in Chickasha's Park downtown, according to The Oklahoman. That lamp, which many people would recognize from the 1983 film, was put in the area because the original lamp was created by the visual arts teacher at Oklahoma University, Nolan James.
A friend of his, Joe Hutmacher, spoke with The Oklahoman, saying: "Noland was so gifted [and] the guy was very humble. Only to his close personal friends would he mention that he built the original leg lamp."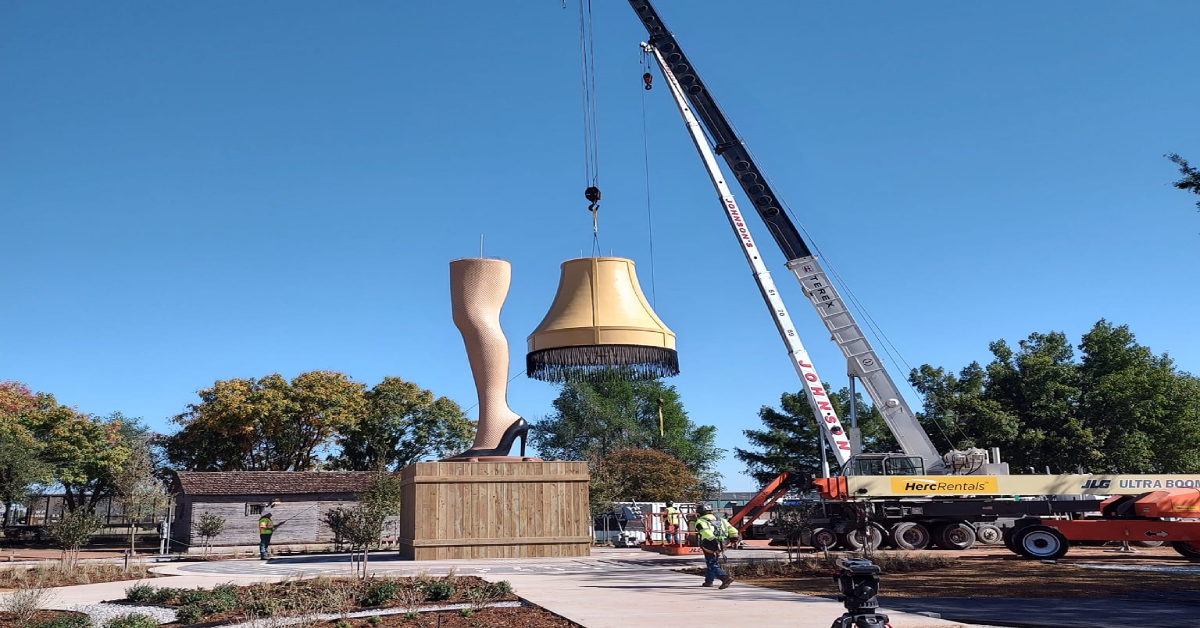 The original lamp was created from the leg of a lady mannequin and you would see it in Nolan's office in the school. Eventually, one of the producers of "A Christmas Story" showed his appreciation for the unusual lamp by including a copy of it in the movie.
Unfortunately, James died at 89 years of age in 2020. A few months after he passed away, a 40-foot inflatable version of the lamp was erected in the area but it was blown over by strong winds.
Jim Cowan, the city's development council director, spoke about how much fun it was to be connected with the movie in that way. There are many people who love the movie and the leg lamp is a big part of it.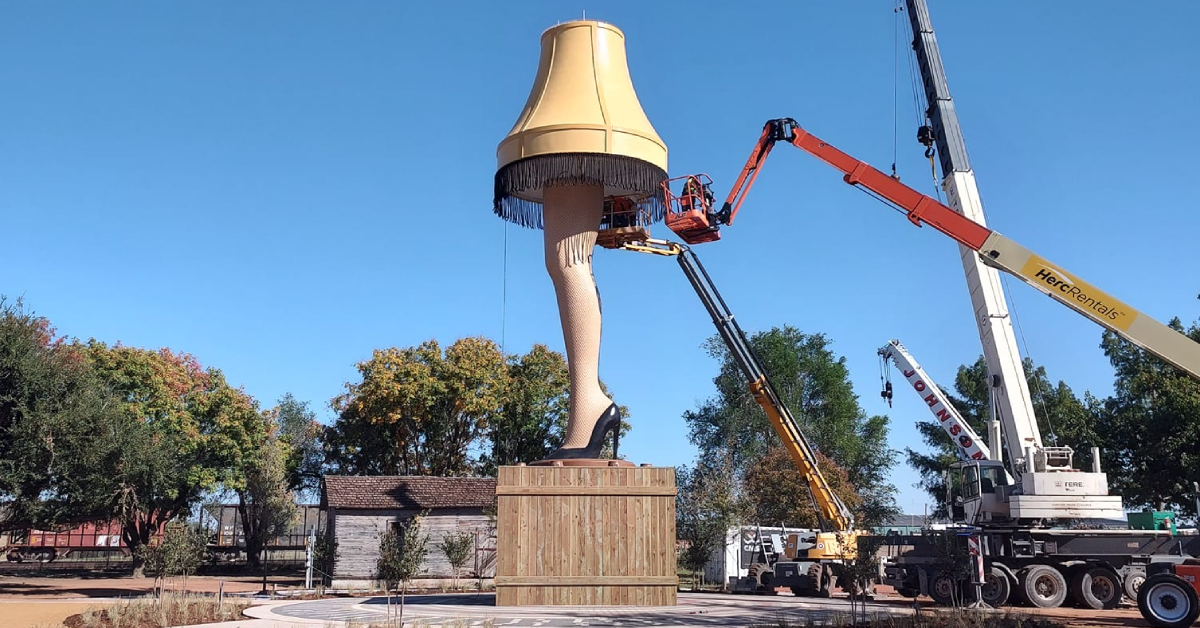 It wasn't long after the inflatable lamp blew over that the construction began on the permanent statue.
More information about the prototype of the lamp was seen in James' obituary. Someone at the University became enamored with the lamp and came by his office to view it frequently.
Eventually, that man became a part of the production team for the 1983 movie. As they say, the rest is history. Cody Englebretson shared photos of the lamp being put up on Facebook so you can see for yourself.
SKM: below-content placeholder
Whizzco for 12T