Davide Biale (also known as Davie504) is here to change your life with this amazing solo.
He's an incredibly talented bassist and our words can barely do him justice. Like many musicians, he is forever in search of new ways to play his favorite instrument. The ideas that he comes up with are awesome and the one that you are about to see is certainly no different in that regard.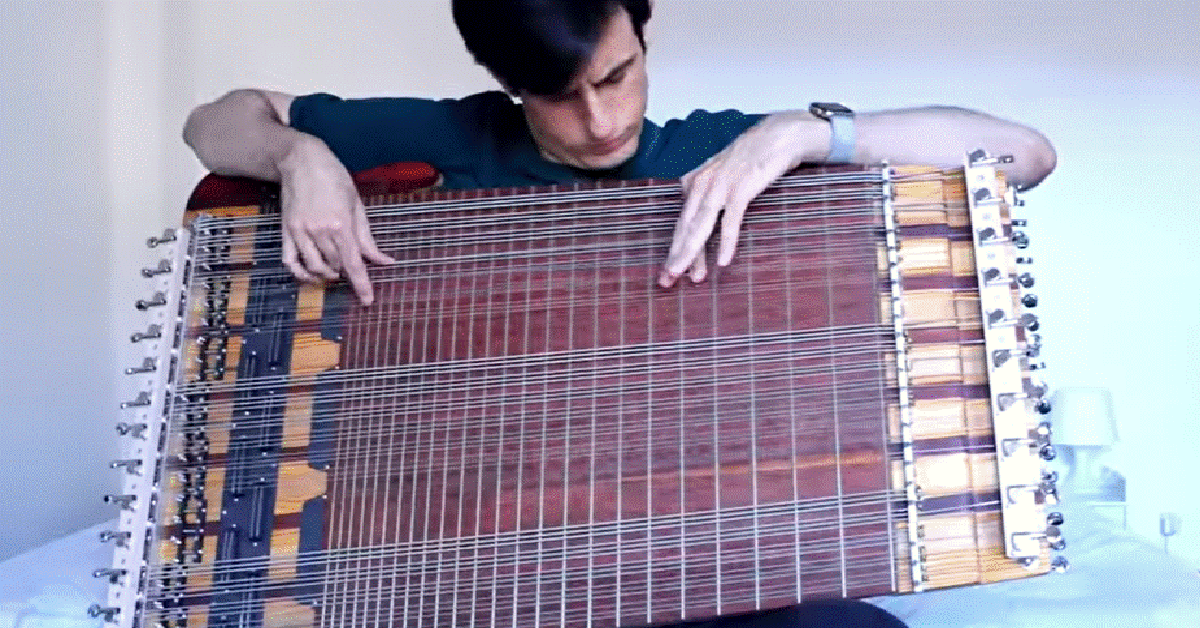 Davide's level of skill has to be seen to be believed. If you have ever seen anyone play a normal-sized bass, you know how much manual dexterity it takes. You truly need to have some nimble fingers to handle this type of instrument. Now, Davide is taking this concept to a very absurd level and we cannot wait to show it to you.
The bass that he is using here is so large, we can hardly keep from laughing. In fact, Davide jokes that once he is done playing the bass, he is going to be using it as a door. The funniest part of all, to us at least, is that this is not the first time that this man has played a comically large bass.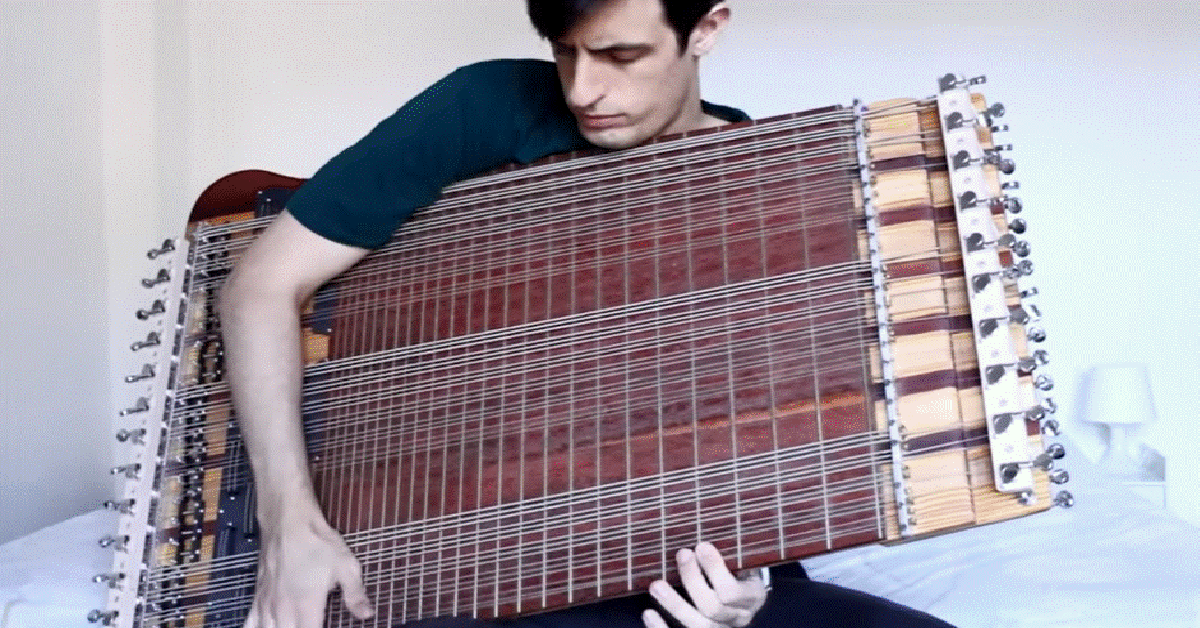 This is a recurring bit for him and we are thrilled that he has found a way to take this to an even crazier level. He played a 36 string bass before and told his audience that if they gave him 690,000 likes, he would play an even bigger one.
Before that, he played a 15-string bass and a 24 -tring bass. We guess that the only place to go from there would be a 100 string bass! We eagerly await his next upload to see how far he can push this. As it is, it is too funny to watch him play the 69 string bass.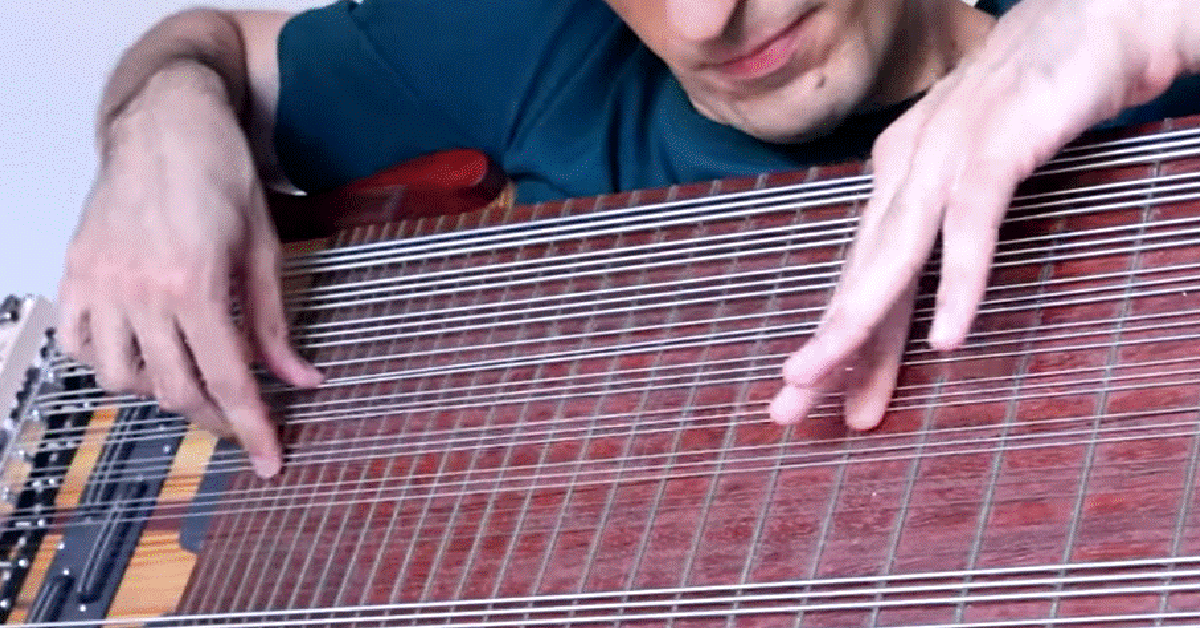 He's so good at it, though!
Just check out his videos below:
SKM: below-content placeholder
Whizzco for 12T