The kitchen and dining room are two of the most important rooms in the home, in my opinion. Think about it. You're in the kitchen cooking nearly every day, the family comes and goes rustling around for snacks, drinks, and other things, and most families gather around the dinner table at night to spend quality time together away from screens and distractions. There's no doubt about it, food really brings people together.
That's why it's important to have a functional kitchen and a dining room that creates a peaceful ambiance. It's hard to know where to start, however. That's where this list comes in handy. Chances are, there are a few design flaws in your kitchen and dining room. Now, it's not enough to know about the mistakes if you don't know how to fix them, right? Luckily for you, this list has solutions to each of these common design mistakes. Read on to find out how to maximize your space and make the most out of mealtime!
The Wrong Inspiration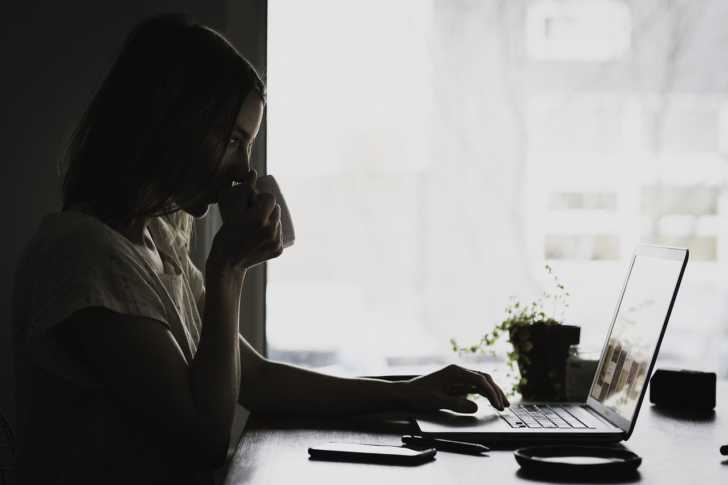 Before you even consider renovating or investing in new appliances, you'll need some inspiration. People often look in magazines or on Pinterest for their dream kitchen and then go about replicating that design. More often than not, however, this ends up being a mistake.
Pinterest is a great place to gather ideas but don't set your sights on copying any one kitchen in particular. Why? Well, that picture-perfect dining room table with the crisp, clean, modern kitchen in the background is just that: picture-perfect. Those photos are often staged, and even if they aren't, your kitchen probably isn't the same size or layout, and it probably doesn't get the same amount of natural light.
An interior decorator with Maison Metisse has some great advice when looking for inspiration for redecorating. "Start your kitchen design by asking yourself the questions: What do I need in this kitchen? What does it need to do for me? Once you have that sorted, look for inspiration that matches what you want."
A Big Kitchen Island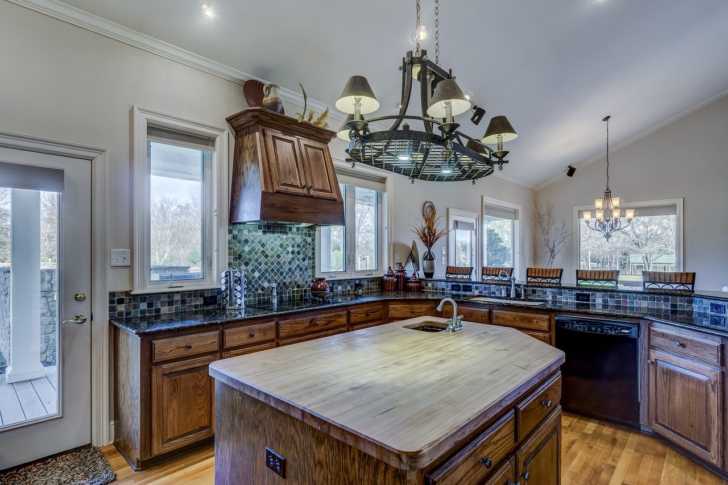 Kitchen islands are wonderful for extra counter and storage space. Lots of kitchen islands also double as an extra seating area. In short, they can be a great addition to any kitchen, given that they are the right size for the space.
Moreover, even if you have a large kitchen, you still don't want your kitchen island to be too big to hand something over to someone on the other side. This can get annoying quickly and end up making more work for you when you constantly have to walk around to grab something you need.
Ignoring The Triangle Rule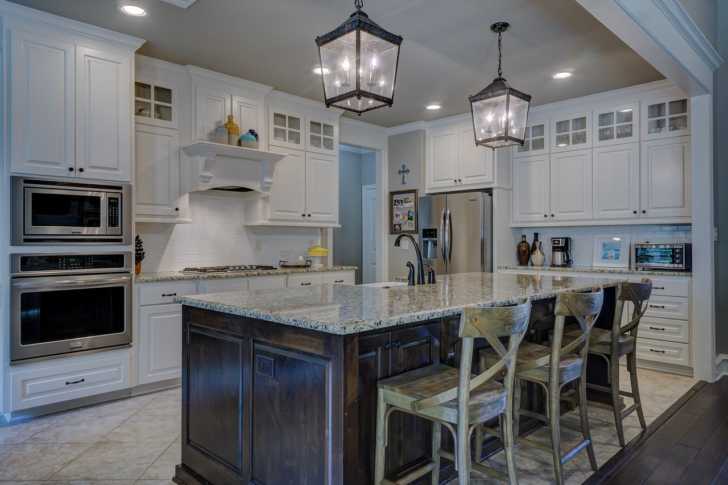 The triangle rule is pretty simple: The cooktop, fridge, and sink should all form a triangle. This will create an easy, natural workflow. Granted, it might be a big hassle to move things around, but it's something to consider if you're thinking about renovating the kitchen!
Trying To Do Too Much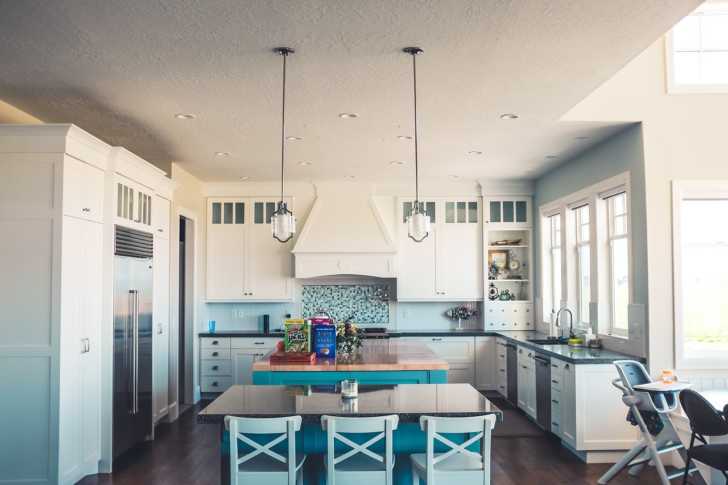 This is one mistake I know I'm guilty of in pretty much every room in my house. I get caught up in scrolling through different ideas on Pinterest and shopping for all the little things that match my theme, that I forget I don't have a mansion that can fit everything without looking cluttered!
This is especially important for the kitchen, since it's a room you work in all the time. The last thing you need is a cluttered space or a bunch of little knick-knacks getting in your way. So, take into account the things you already have, the space you have to work with, and what you actually need. As the old saying goes, less is more!
Not Enough Storage Space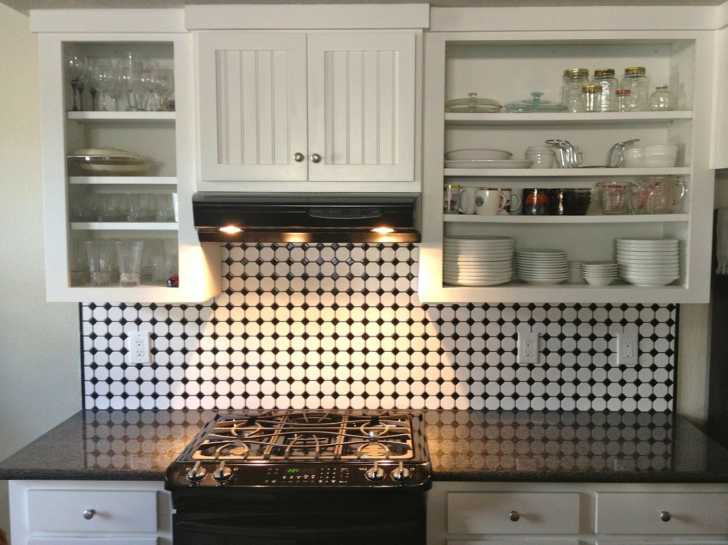 In general, less is more, just like we covered in the previous point. However, when it comes to storage space, more is more. Think about all of the random appliances you have – the ice cream maker you use a few times in the summer, the waffle iron that hasn't been used in ages, that high-end blender you got as a Christmas present and used exactly once. You might not want to toss these items, but they shouldn't be taking up precious counter space or cabinet space.
As a general rule, you should keep the counters as clean and clutter-free as possible. The drawers and cabinets in front of the stove and sink should be used for the items you use every day, like utensils, pots, pans, dishes, etc. Therefore, you should ideally have other storage for those items you only use once in a blue moon. Having high cabinets that go up to your ceiling is perfect. The top shelf can be used as storage while the lower shelves can be used for the everyday things.
Forgetting About Small Appliances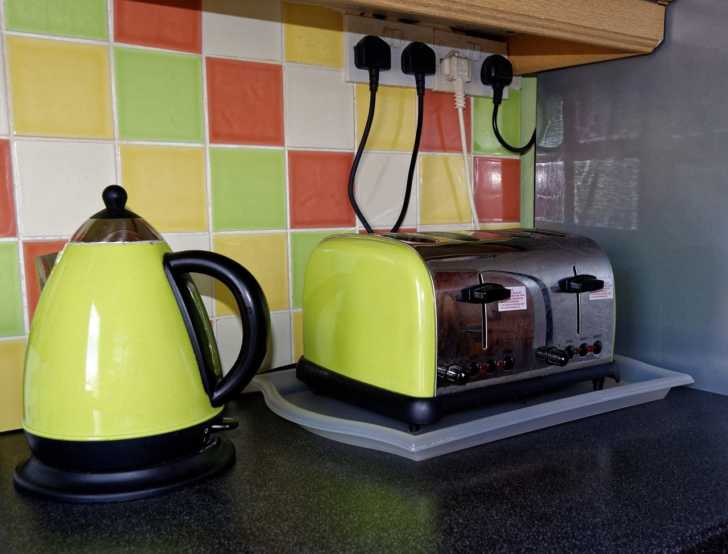 It's easy to get caught up in big decisions like countertops and new appliances when designing a kitchen, but don't forget about those smaller appliances! Toasters, coffee makers, electric tea kettles, and other smaller things you use regularly need space of their own!
This can be as simple as dedicating a corner of the kitchen as your "morning coffee corner" with a toaster and coffee maker. There's not a whole lot to this kitchen design tip, but just keep all those little things in mind when shopping for new cabinets and counters.
At the end of the day, it's your space. If you break the rules, that's just fine! These are merely guidelines to help you get the most out of your kitchen.
SKM: below-content placeholder
Whizzco for 12T