There's nothing I love more than an easy, delicious recipe that the whole family loves. This trifecta often feels like trying to find a needle in a haystack when it comes to the tens of thousands of recipes available online these days, but I hope to help narrow down that list with a list of my own – 5 easy Bisquick recipes!
For those of you who don't know, Bisquick is a baking mix that consists of flour, shortening, salt, and baking powder, as well as a few other ingredients. In short, it's pretty much every dry ingredient you'd put into a biscuit all rolled into one. The wonders of Bisquick don't stop there, however. Let's take a look at a few of my favorite Bisquick recipes we've done over the years!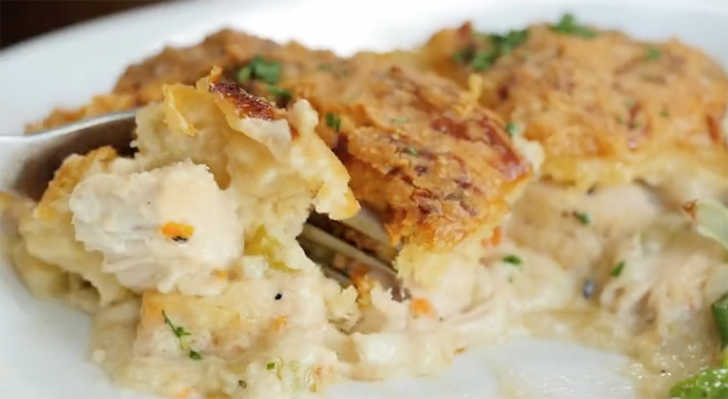 To be honest, cheddar bay biscuits are our main reason for going to Red Lobster. But sometimes we don't want to go out to enjoy our favorite foods, and that's where this recipe comes in! Our cheesy biscuits are flaky, perfectly seasoned and, with the help of Bisquick, they come together in no time. And since they're drop biscuits there's no need to roll out any dough, or wait for it to rise! To turn these buttery biscuits into a full-blown meal, we baked them on top of a creamy chicken mixture to create a comforting casserole the whole family loves. Get the recipe here!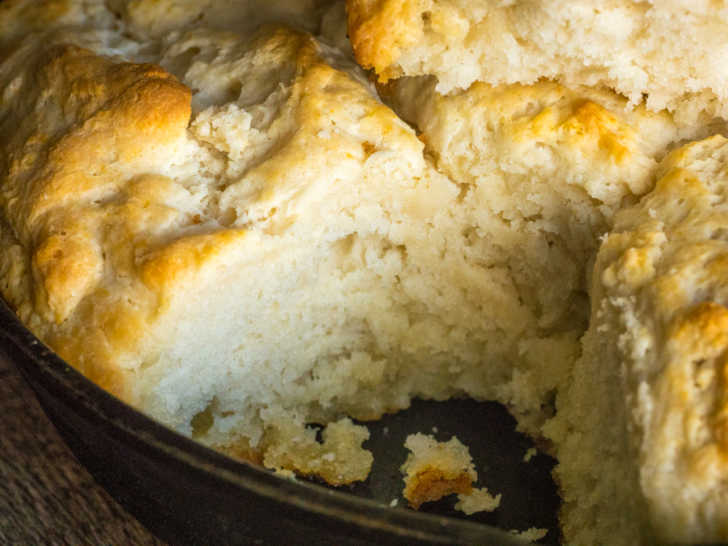 We couldn't have a Bisquick list without some actual biscuits on here, right? These are no ordinary biscuits, however. A fluffy delicious biscuit goes well with any meal… and it somehow tastes even better when it's a home-cooked one. Maybe even more so when that biscuit only took four ingredients to make and was virtually no effort at all! These four-ingredient 7-Up Biscuits are the kind of recipe that seems too good to be true – they're easy to make and deeeeelicious thanks to a few shortcut ingredients that result in the ideal biscuit texture and flavor. Get the recipe here!
Impossible Cheeseburger Pie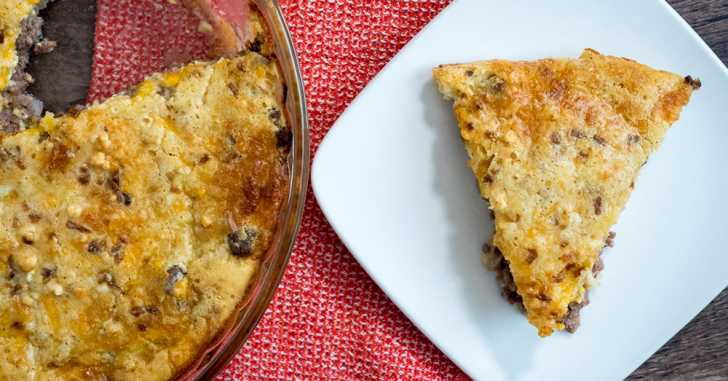 This is one of those amazing recipes that you can throw into a baking dish, pop in the oven, and have a delicious meal in just over 30 minutes. Plus, I think the whole family will be on board for a cheeseburger dinner of any kind, right? It's so nice to have a few of these quick and easy meals on hand for those busy weeknights when there never seems to be enough time! Another great thing about this Impossible Cheeseburger Pie is that it's a complete meal in and of itself. It doesn't get much easier than that!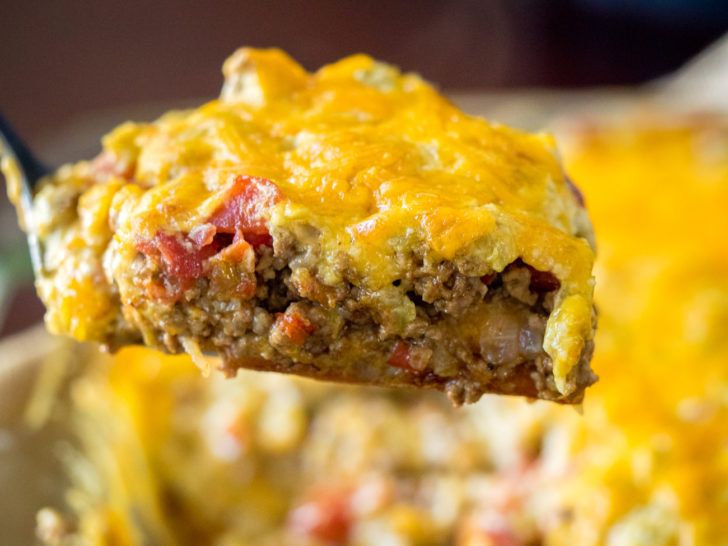 Cattle Drive Casserole. Now that's a name for a meal. Regardless of whether you've been on one, the point of this stuffed-to-the-brim dish is that it could fuel you up and keep you full during a cattle drive, were you to go on one. And that's just fine with us! Along with ground beef, tomatoes, chiles, bell pepper and onion, this recipe's got one unexpected ingredient…Bisquick! That's right, we start this bad boy off with a hearty biscuit layer to soak up all the great flavors of everything going on above it, then we top it all off with a green chile-sour cream-mayo situation that adds both flavor and creaminess, and we can't get enough of it. Get the recipe here!
Magic Chicken Pie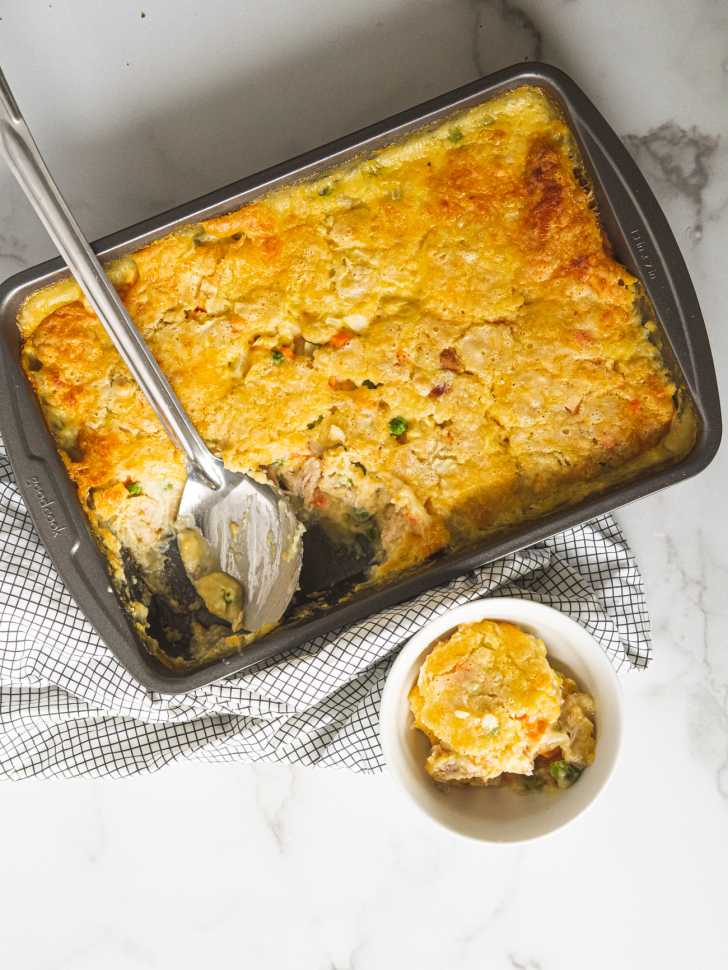 So what's so magic about Magic Chicken Pie? Well, my friends, think of a Chicken Pot Pie where you don't have to actually make a crust (or buy one and roll it out) and yet you still end up with a layered and delicious crust-topped pie. It's like magic. With a few simple ingredients and some clever layering that's just what you get with our Magic Chicken Pie!
There's little hands-on work here – you don't have to spend any time at the stovetop to create the filling, you don't have to do any cutting in or rolling out for the crust – and yet you end up with a layered and bubbly bake that the whole family loves. It's the easiest pot pie I've ever made, but that doesn't mean you're sacrificing flavor!
SKM: below-content placeholder
Whizzco for 12T