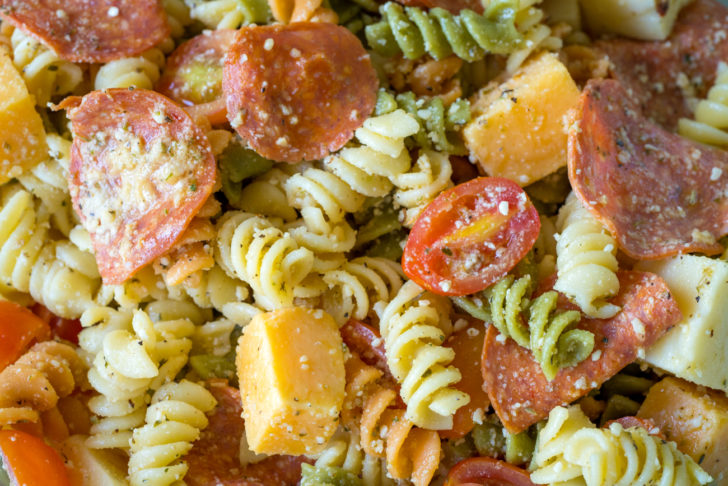 When it comes to get-togethers or potlucks or barbecues or game day, we know it's essential to have some A+ recipes on hand that don't skip on flavor. You can't bring a main course to every event, plus, we all know it's more satisfying to come up with a truly epic side dish, so we've kept a meticulous list of our favorites to fall back on anytime we need to bring a something tasty to a shindig. Without further ado, we compiled them into one, big recipe e-book just for you! Turns out we love sides a lot, so there's 18 of them, so buckle up and dive in…let us know which ones end up being your favorite!
---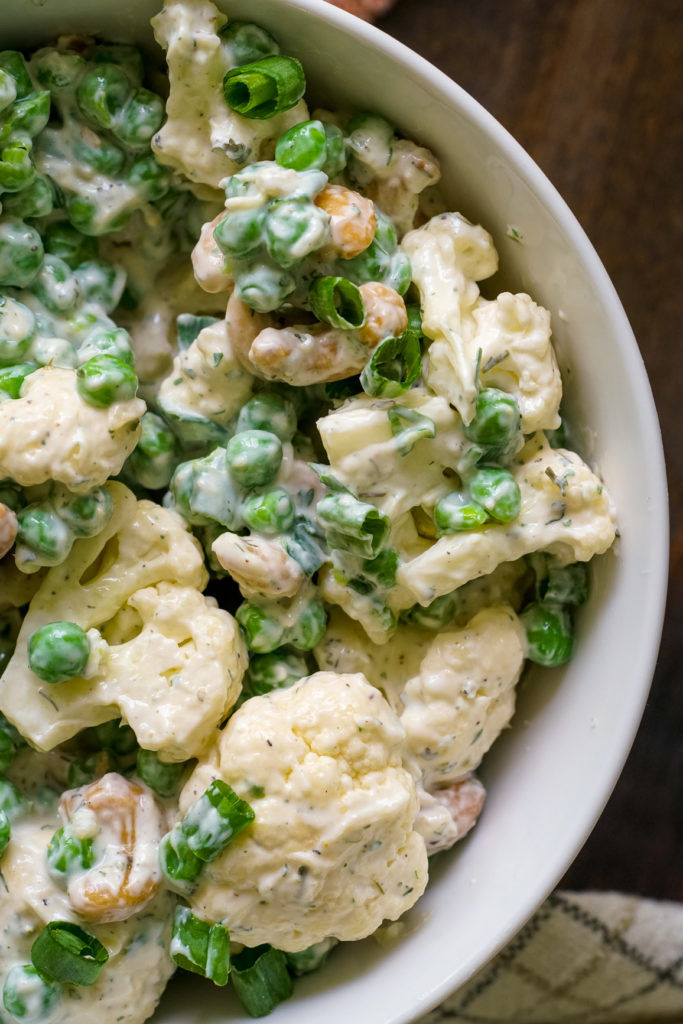 While it may sound like a weird combination at first, with cauliflower florets, peas, cashews and Swiss cheese, this mashup of ingredients is A+ and we can't get enough…neither can anyone else! Along with the main ingredients, some Greek yogurt and sour cream add the bulk of the creaminess, which we then loaded up with ranch seasoning (perfect in any dish, if you ask us), dried dill and dried basil. These add an herby, earthy flavor that rounds out the dish and makes it extra yummy. You can add in any other fixings that sound good to you, but we love the balance this dish strikes and assure you can't go wrong with it!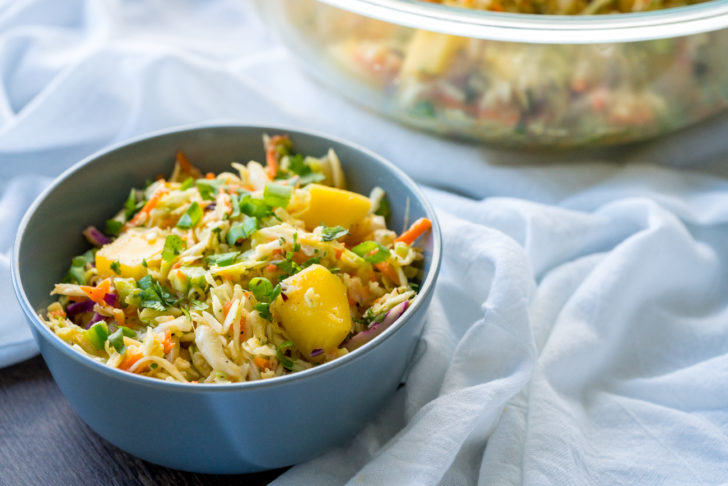 We've gotten into the habit recently of putting new and interesting spins on some of our summer favorites, like this Caribbean coleslaw we tried out the other day. It's clearly very much still rooted in the classic version of this dish, but we think we made it a whole lot more summery and refreshing with the addition of more fresh flavors that bring the recipe to life. Even if it sounds strange to you at first, keep reading to see how we did it – you'll want to make it ASAP once you see everything we put in there!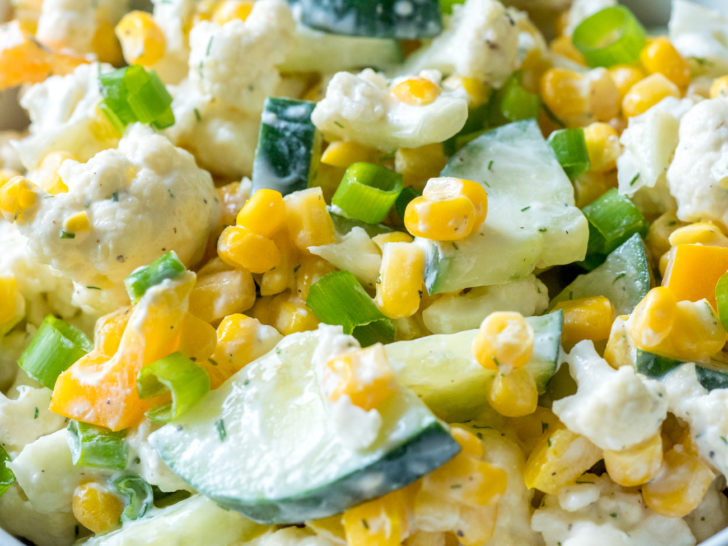 Salads help to keep us (and our kitchens!) cool when the weather months really start to heat up. But even in the throes of winter, we think a salad like this is just as enjoyable and refreshing. Our cauliflower and cucumber salad, speckled with bright kernels of corn, and topped with a cool, creamy dressing is a great way to serve up each of these veggies. It's a great alternative to a potato salad and is packed with tons of crunch power! It's super easy to make, with minimal chopping required. The dressing is simple too, and customizable to suit your individual tastes. Here's how we do it.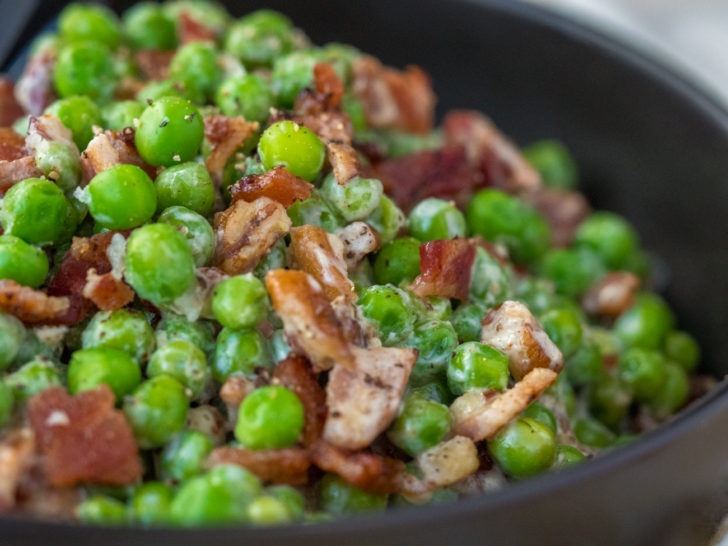 It's no surprise to us that sweet peas and crisp bits of bacon are a great combo. After all, they are two opposing tastes and textures that go great together. Now, we won't deny that a salad can be potentially lackluster if there's nothing there to jazz it up, which is precisely why we are so excited to bring this unique salad recipe to you! It's guaranteed to wake up your taste buds and leave everyone at the table arguing over who's going to get seconds.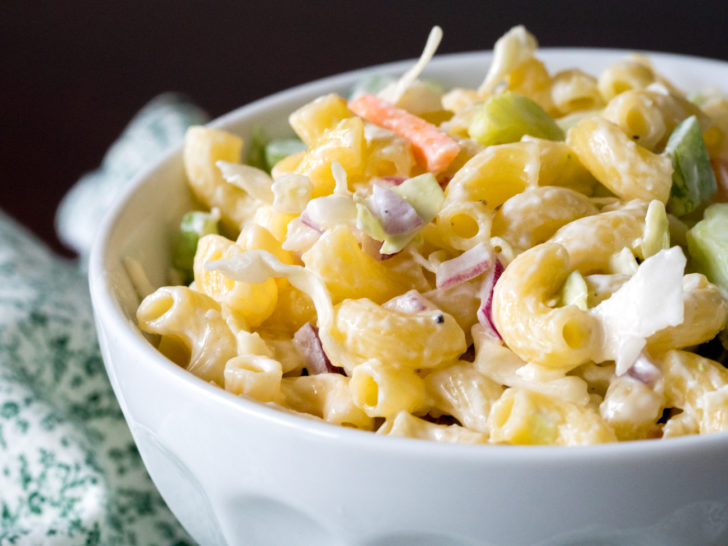 When it comes to side dishes, it doesn't get much more iconic than a classic coleslaw or macaroni salad. However, what happens when you combine the two and make a macaroni coleslaw salad?? Beautiful things, that's what happens. By creating this hybrid side dish, you end up with an amped up recipe that provides more flavor and more substance – you won't find yourself hungry a couple hours after eating this, that's for sure. What makes it so yummy and filling, you ask? Along with the expected macaroni noodles and coleslaw mix, we also added celery, cucumbers, bell pepper and red onion, so you definitely get a full serving of veggies when you chow down on this bad boy.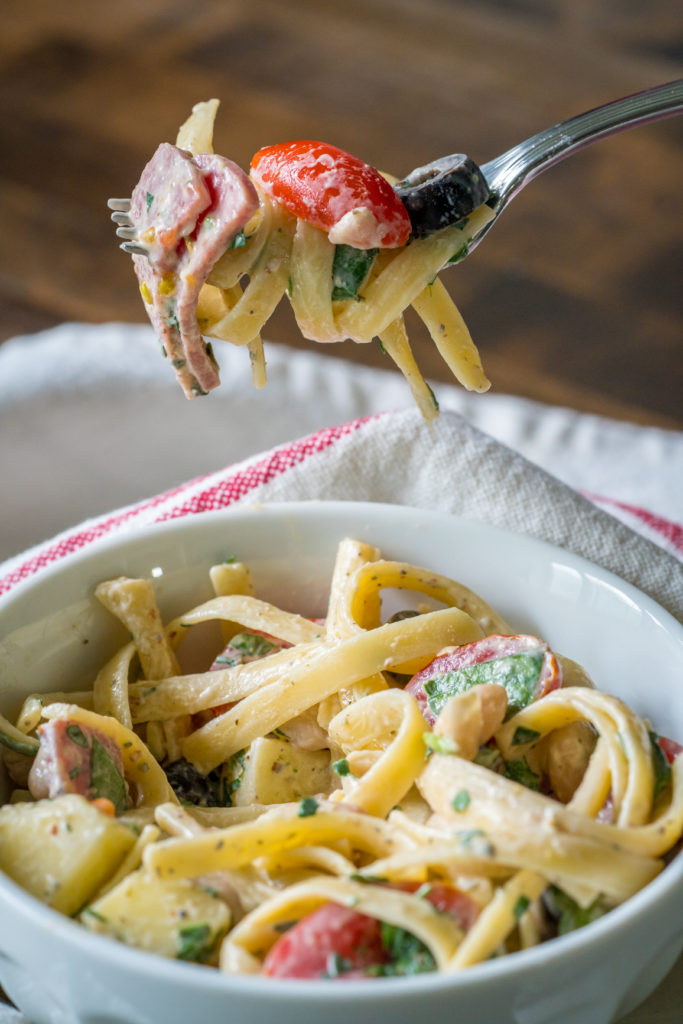 Raise your hand if, like us, seeing a meat and cheese tray is basically like instant nirvana – even better if there are olives thrown in the mix as well! We're obsessed with all things Italian, so it's no surprise that a charcuterie board with sliced meats and yummy cheeses and salty snacks brings us to our happy place…which is why we took that inspiration and turned it into a summery, Tuscan pasta salad.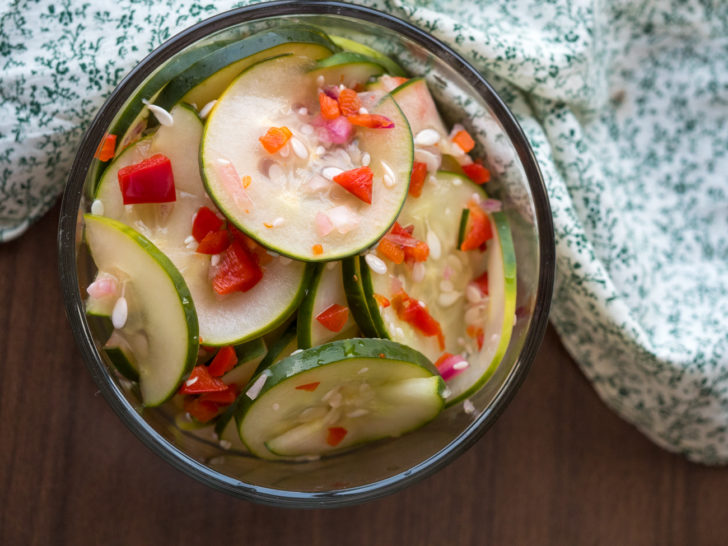 Forget those sad, semi-wilted leafy greens, we've got a way better salad for you today. Asian cucumber salad. Packed with fresh summer veggies and tons of flavor, this salad is ridiculously easy to throw together and so, so much more interesting and tasty than your typical, thrown-together salad mix. Plus, you don't have to worry about preparing this and having to eat it immediately – this salad only gets better with time, so feel free to throw it together and then leave it in the fridge, giving it time for all the flavors to really blend together.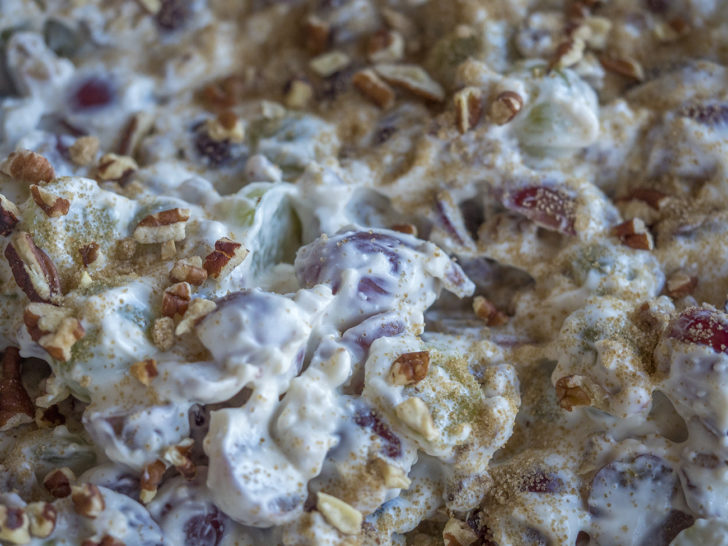 We were thinking of dishes to make for an upcoming brunch with friends and really wanted to bring something unexpected and delicious. While hearing the word "salad" typically evokes images of leafy greens, this one is a little different and a great choice for our get-together. Instead of lettuce, the heart of this recipe is actually made up of grapes and pecans, coated in a light and creamy, sweet "dressing" that will have you hooked after the first bite.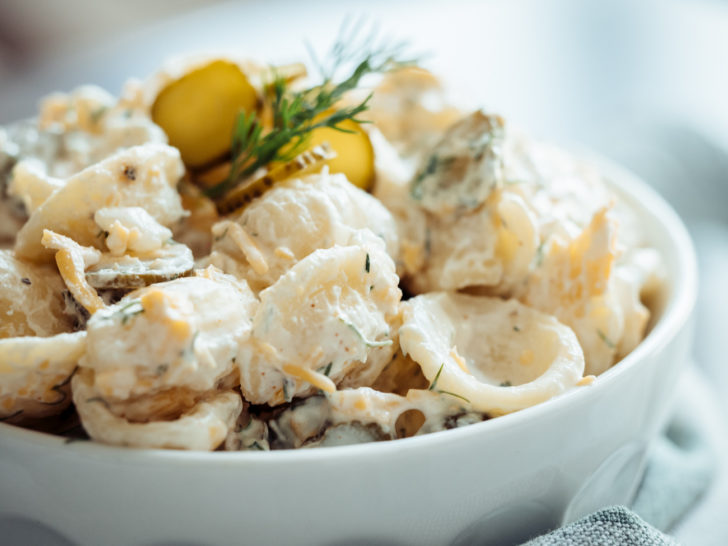 Pickles and pasta sounds more like a tongue-twister than an actual meal, but there's no doubt that this pasta salad gets our tastebuds tingling! The cool vinegar crunch meets al dente pasta coated in creamy goodness in an unexpectedly delicious combination of goodness. Dill pickle pasta salad is a little bit retro, and that's part of the fun; a little twinge of nostalgia makes the salad taste even better. We've put a modern spin on our salad by using Greek yogurt instead of mayonnaise. Not only does it help to lighten up the dish, it also adds protein, but we really like using Greek yogurt because it is so rich and creamy.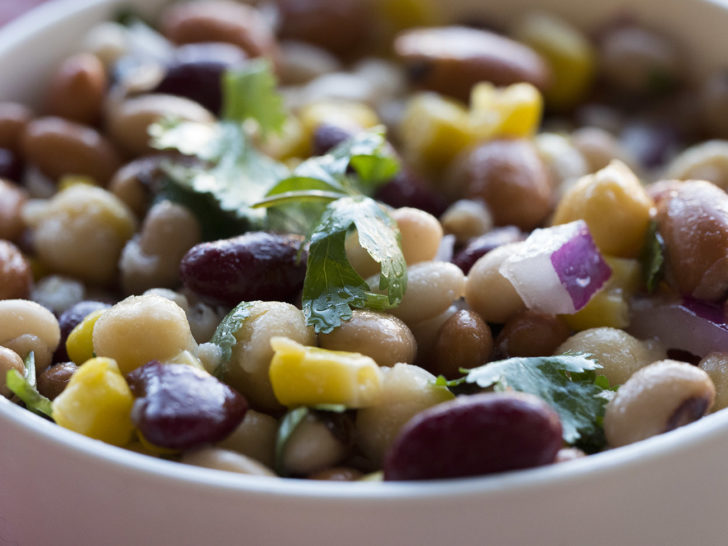 Dish up a healthy serving of this five-bean salad for a twist on traditional boring side dishes. Five different beans give this salad a look that is as colorful as it is nutritious – plus, it couldn't be easier to make! Packed full of minerals and fiber, this cholesterol-lowering salad is sure to become a family favorite…who can resist something that's healthy and delicious?! Carry this salad out to your next picnic, or save it for a weeknight meal.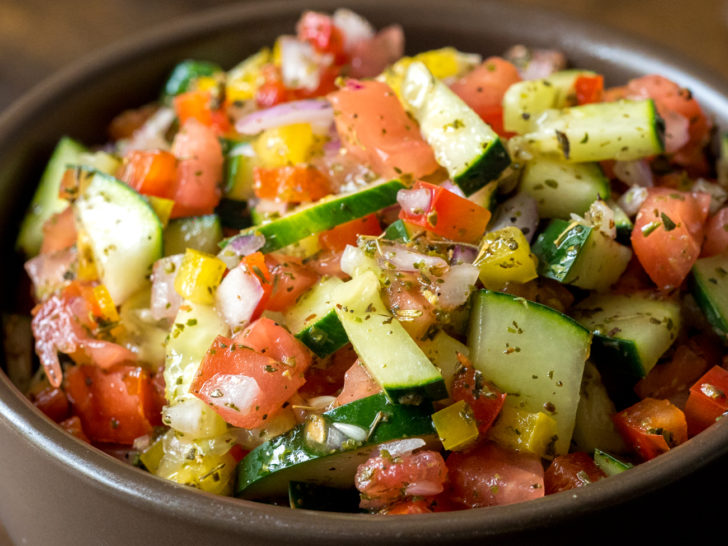 A great salad is one that is colorful and tasty, filled with bright veggies that offer delicious crunch all topped with a dressing that pulls everything together. Salads are not limited to side dishes either; they're great as a meal when the right ingredients are added to make it hearty and satisfying. We love our version of Israeli salad for all of these reasons: it's bright, flavorful, and super satisfying. A salad of fresh veggies with a simple lemon and herb dressing is exactly what we're looking for in a refreshing side dish.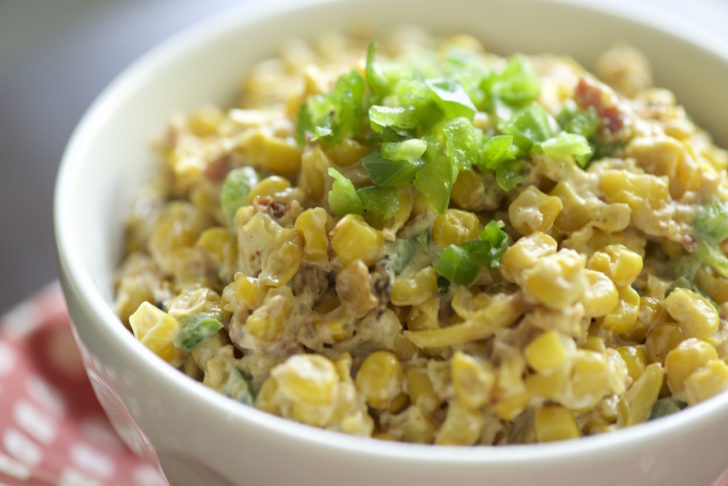 As we've mentioned time and time again, we really can't get enough of jalapeño poppers. They're creamy, spicy and deliciously crispy on the outside (and crunchy when wrapped in bacon), and we're totally susceptible to their beckoning power. When we were brainstorming what to make the other day in preparation for having some friends over, naturally poppers came to mind, but we didn't want to have to fry a whole bunch of them while we had company…so we came up with this!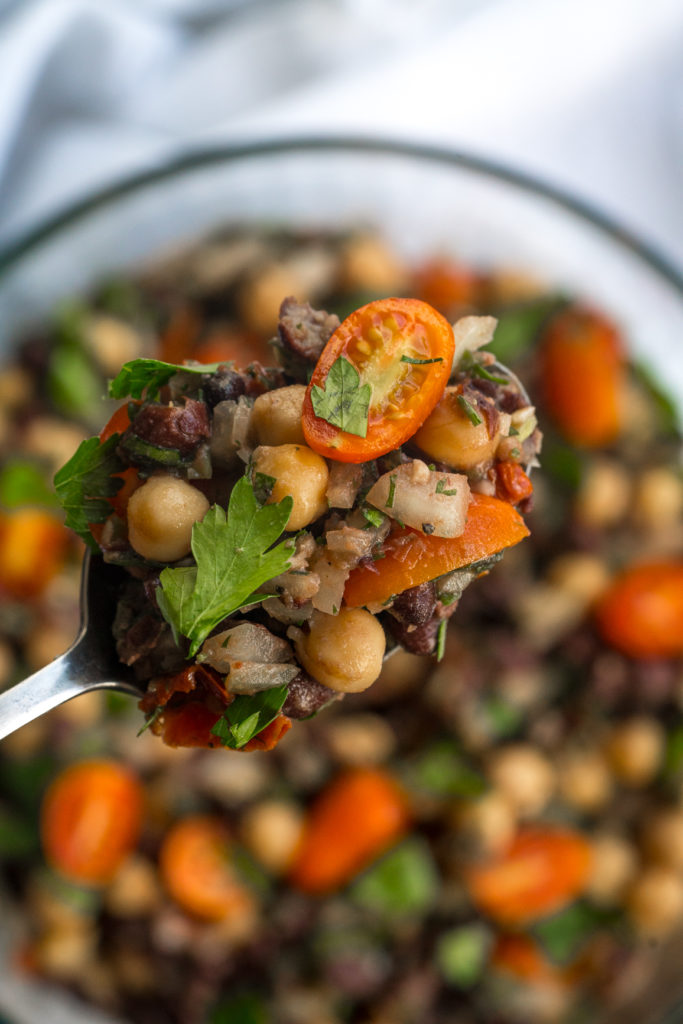 We first tried balela salad when we went to Trader Joe's in search of a quick party appetizer that would tide people over until dinner time and found this little container with an assortment of beans and tomatoes in it. We saw it had plenty of fresh, yummy flavors packed in it, both from the salad ingredients themselves and from what's in the dressing, so we picked it up and tried it out when we got back home.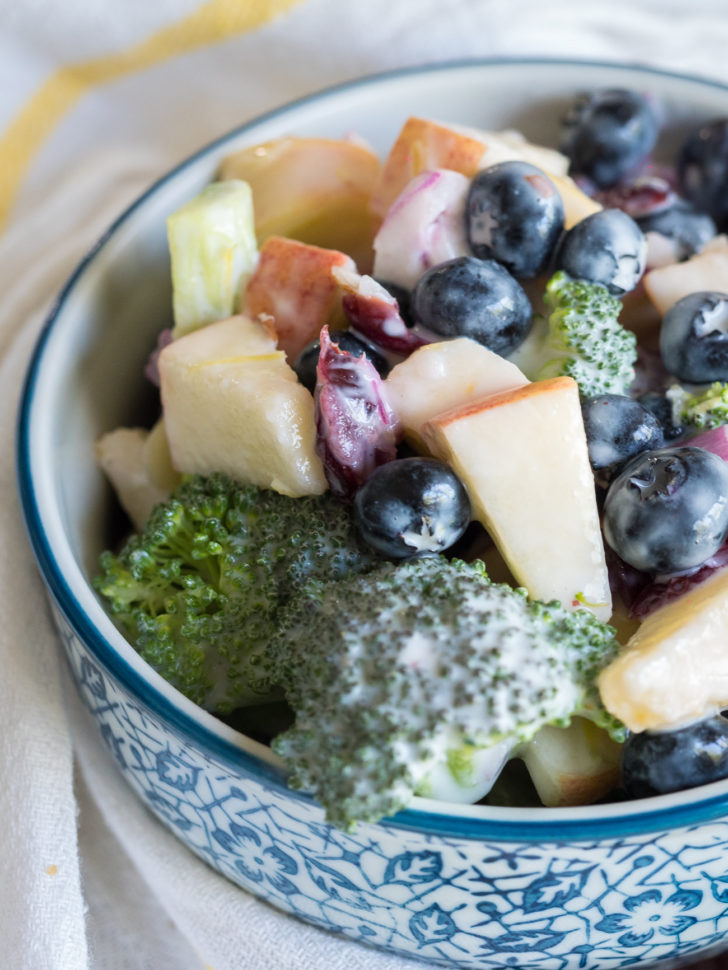 From time to time, we like to change up classic recipes with alternative ingredients that still pay homage to the original, but either offer a new layer of flavor or, as in this recipe, offer a lighter version to the classic recipe. Broccoli salad is just one of those classic dishes, something that comes out for holidays or potlucks, but we think this is good enough for everyday eating. Eating a little healthier doesn't mean we have to lose great flavor, and we're pretty sure that this one ingredient shake-up will have us coming back for more….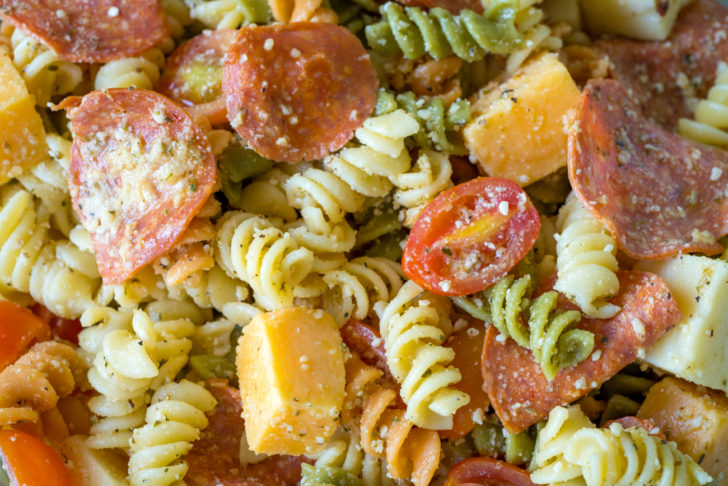 Looking for the perfect summer recipe that you can bring to every pool party and barbecue? We've got you covered. Instead of the heavy, cream-based pasta salads of yore, we've got a lighter, jam-packed salad that's got tons of flavor and is inspired by our favorite savory pie – pepperoni pizza. With noodles as the base, we added plenty of cheeses, tomatoes, pepperoni and lots of seasoning, ensuring that this pasta salad is always delicious and addictive. You'll see!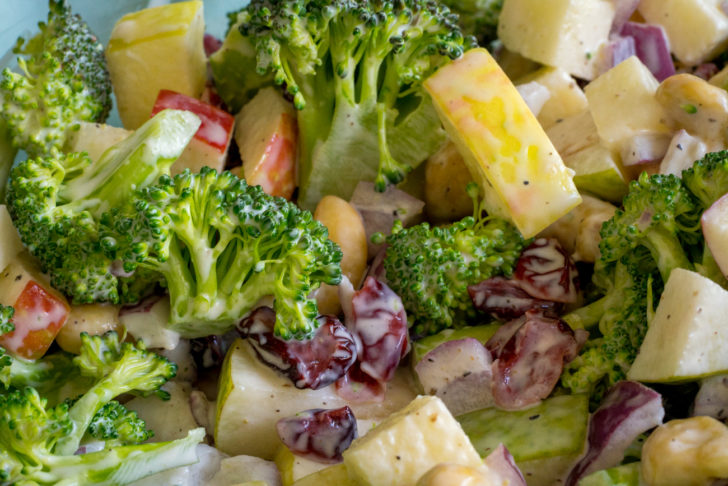 The other day we realized that, nine times out of ten, we were making the same salad over and over again. We're not saying that leafy greens, tomatoes and goat cheese, topped off with some olive oil, salt and pepper isn't delicious, but it can get boring when that's the only salad you're making. And if making a salad in general is already kind of a stretch, feeling bored about it won't help incentivize you to make it…which is why we needed to switch things up!
Shout Hallelujah Potato Salad. Now that's a name for a dish that you definitely need to try if you haven't already. Regular potato salad is great, we're not brushing it off, but shout hallelujah potato salad?? It's amazing. Looking at the ingredient list might seem a little daunting, but don't even worry about it. Once you've got all your ingredients on hand, you just throw everything together and you're good to go!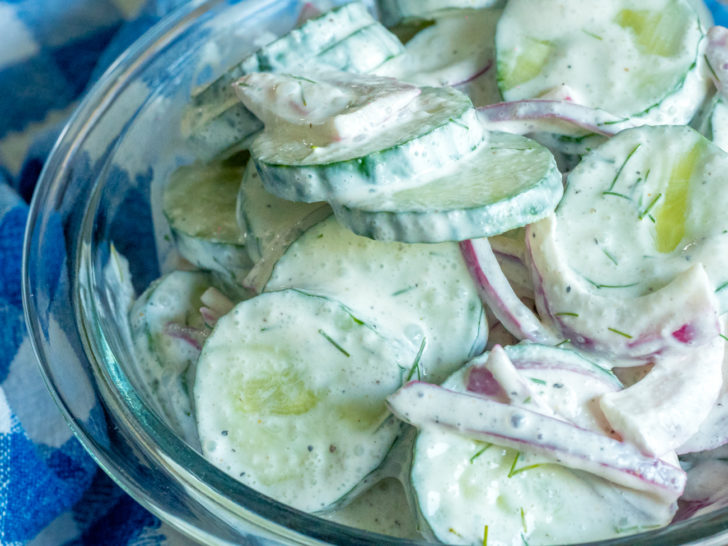 A cool salad on a warm (or hot) summer day sounds like just the way to beat the heat. As much as we love fresh lettuce and veggies tossed with a vinaigrette, especially because it's just so easy to do, we also love cucumber salad. It's crisp and refreshing, exactly what we're looking for when we want to avoid the stove or oven at all costs. A creamy cucumber salad offers the perfect combination of cool and crunch, and it's a great alternative to potato salad. Here's how we make it.
SKM: below-content placeholder
Whizzco for 12T