Summer is here, which means the kiddos have a ton of free time on their hands. Sure, they might think they'll sleep in all summer and watch TV, but the novelty of that wears off quicker than they might think. Soon enough, you'll be running around, trying to find activities to occupy their time, and hopefully burn off some energy! That's especially true these days, where we're staying at home as much as possible. But, that doesn't mean this summer can't be tons of fun. Let's take a look at some DIY yard games and other fun activities you can do with the family this summer.
Frisbee Golf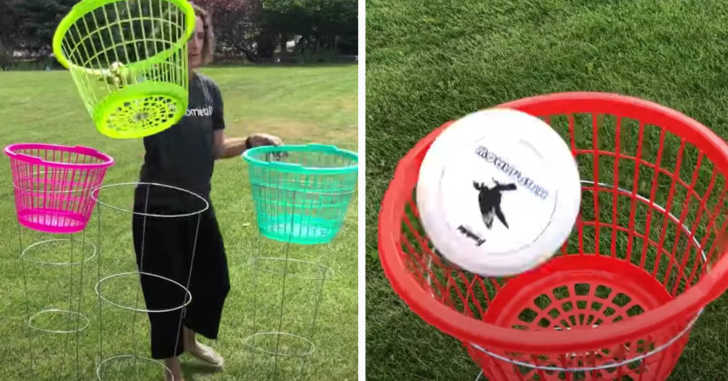 Is your favorite park or recreation center closed, or you're unable to get there? Set up some of your own games in the backyard like frisbee golf! Sometimes the simplest solutions are the best. You don't need fancy equipment for this set up, just head on over the dollar store!
Make this frisbee golf course by setting up tomato plant cages and fitting dollar store laundry baskets in each one. Get some frisbees while you're at the store, and there you have it! A fun afternoon in the sun for super cheap.
Backyard Checkers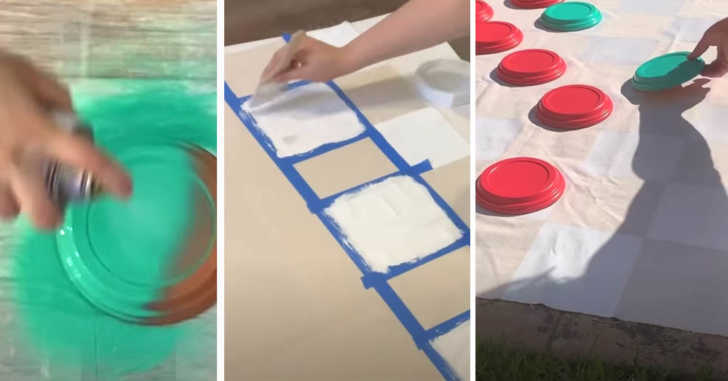 What a fun idea! This is a game that's great to play with just your family, or with extended family and friends when you have everyone over for a grill out!
This DIY is pretty simple. Spray paint two sets of terra cotta drainage plates – one set in color A, and the other set in color B. Then, get your checkerboard ready. On a large canvas, mark off a grid, and paint every other square white (or another color of your choosing. Once everything is dry, you're good to go!
Flamingo Ringtoss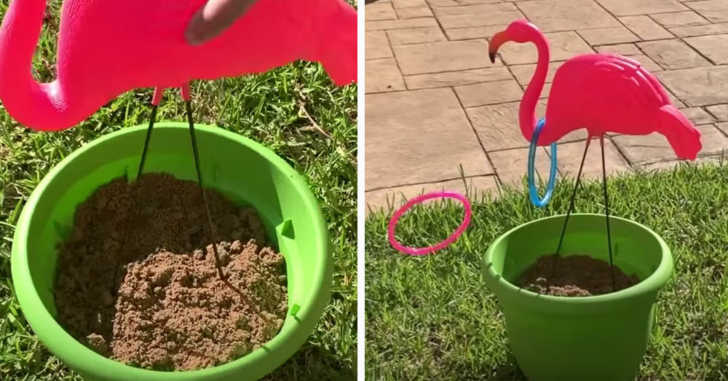 Here's another seemingly too-easy DIY. Grab a big planter, fill it up with soil, and stick a flamingo in it. Literally. Okay, not literally. Stick a plastic flamingo in it. Grab a few plastic rings that you'd use in the pool, and get to tossing!
You may be thinking to yourself, "Isn't this basically like horseshoes only with a flamingo?" And the answer would be yes. Then again, horseshoes has been around forever, so what's to say flamingo ringtoss isn't the new horseshoes?
Backyard Dominos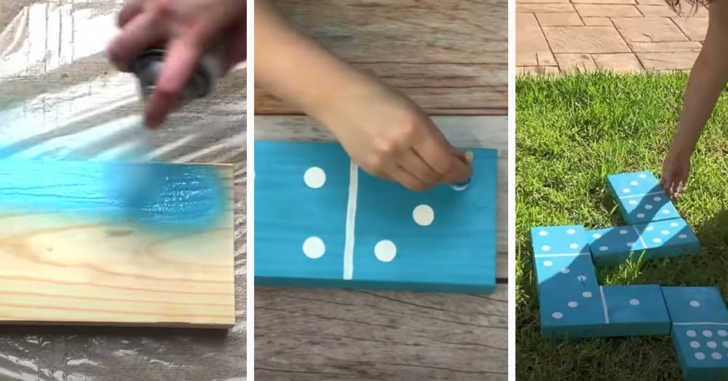 Here's another budget-friendly outdoor game that's sure to keep the kiddos occupied for a while. Plus, these backyard dominos always make for a fun game to have for grill outs and get-togethers.
Grab some wooden blocks, all in the same size. Paint them whatever color you want, and then mark off where the dots should be with a pencil before painting them on the wooden blocks. That's really it! So simple, and yet perfect!
DIY Slip & Slide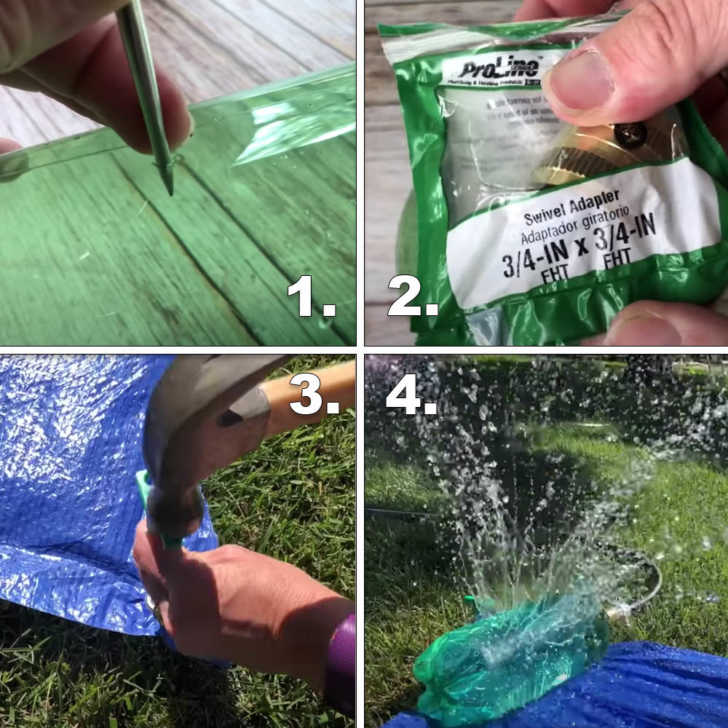 Looking for some classic outdoor summertime fun but can't make it to the pool? We've got just the thing! If you've got a hose, a bottle, and a tarp, you can have your own slip and slide.
Simply poke holes in a 2-liter bottle on one side. Then, grab a hose attachment to connect your hose to the bottle. You'll find that the attachment fits perfectly on the 2-liter bottle! Then just stake the tarp to the ground and turn the water on. You can use some environmentally friendly soap for an extra fun time.
Check out even more ideas in the video below!
SKM: below-content placeholder
Whizzco for 12T