Halloween is just around the corner, which means it's time to start thinking about your costume! Some people have their outfits all planned out months in advance while others are a little less organized. I tend to fall into the "less organized" category. If you're still in need of a Halloween costume, I've got you covered! Not only are these costumes easy to make, but they are also hilarious and extra punny to boot. What's not to love about that?
Green With Envy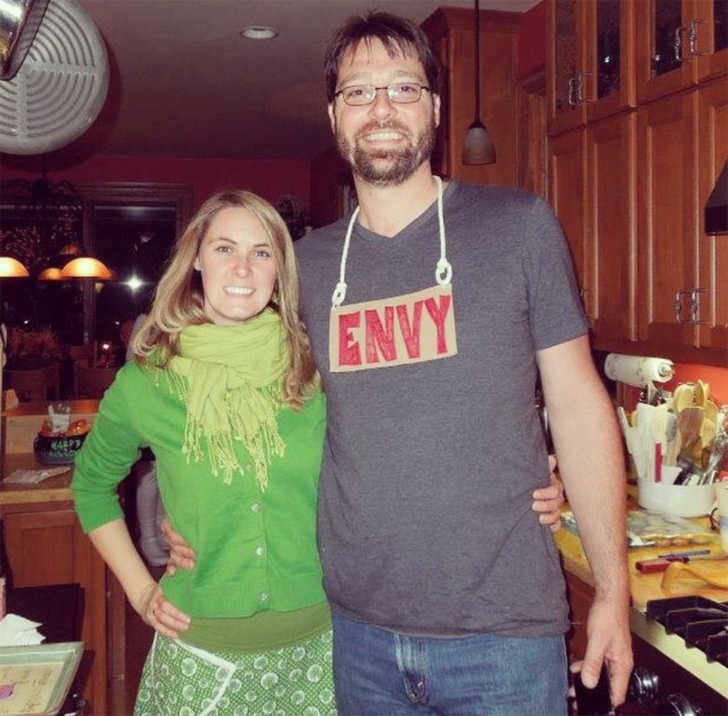 How cute is this costume? I'll admit, I'm not usually a fan of couples costumes, but this one is pretty great. Plus, it's incredibly easy to throw together last minute. One person dresses in all green while the other simply hangs a sign around their neck with the word "Envy." It doesn't get much easier than that!
Taco Belle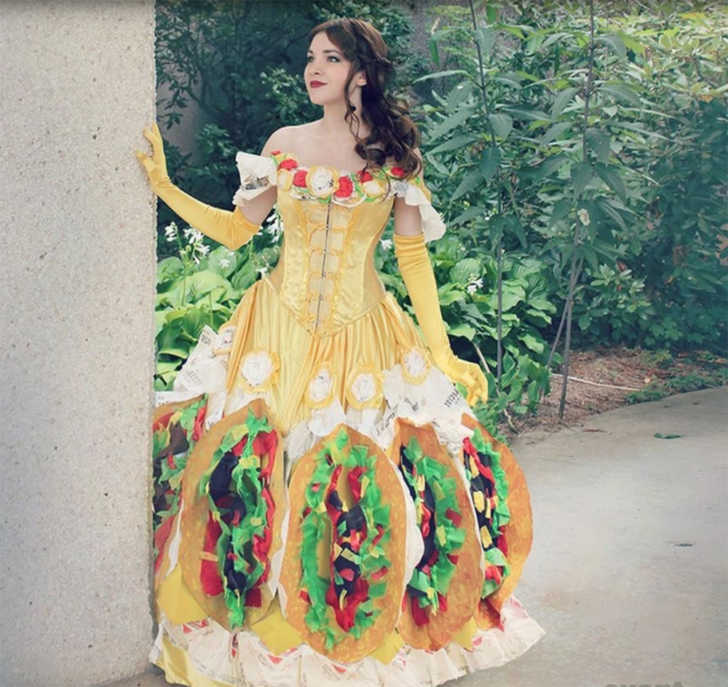 Okay, so this one isn't very easy to recreate on your own, but I think you'll agree I had to include it in this punny Halloween costume list. I mean, come on. It's beautiful, brilliant, and punny for days. Way to go, Taco Belle. I hope you win all of the Halloween costume contests!
Han Solo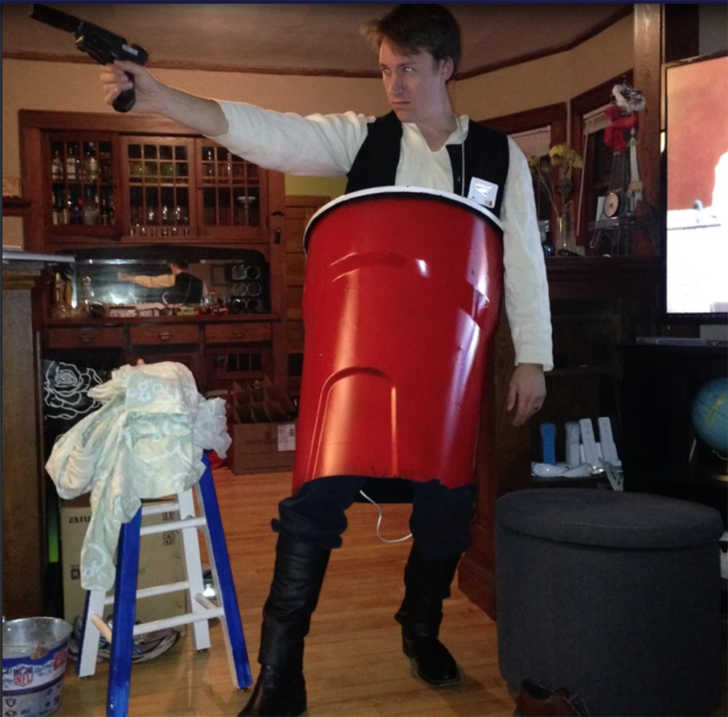 A pun and a Star Wars costume? Sign me up! The Han Solo part is easy enough to recreate – really any white, long-sleeved shirt and brown vest will do, but the large solo cup might be a bit of an issue. In case you don't have a fifty-gallon red solo cup on hand, I imagine wearing a regular-sized one as a necklace would be just as effective.
One Night Stand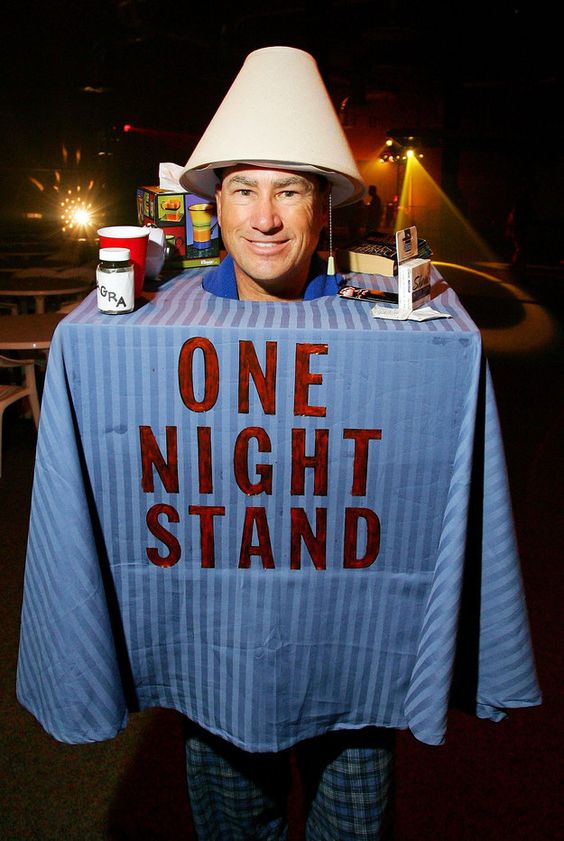 This one might only be appropriate for adult parties, but I think you'll agree it's pretty hilarious! It should be pretty easy to recreate, too. Start with a cardboard box that can easily fit over your upper torso. Cut a hole big enough to stick your head through, then find a sheet or old table cloth and do the same. Attach the table cloth to the box, along with a few random items you might find on a nightstand.
Hawaiian Punch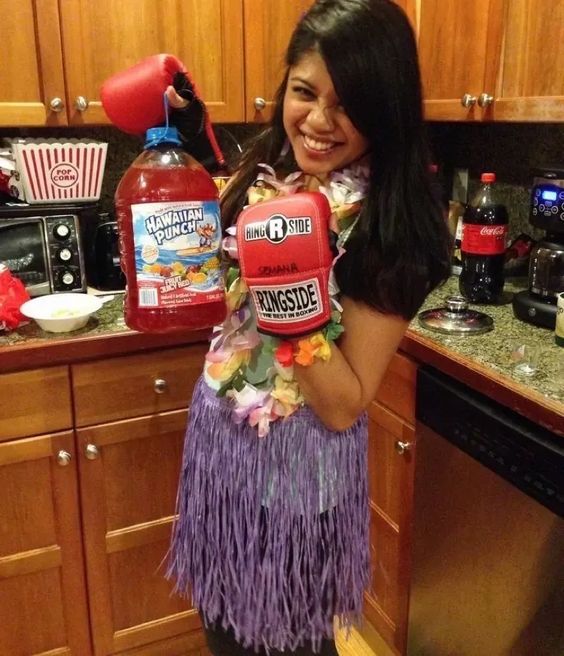 This is such a fun idea! The only difficult part of the costume is the boxing glove, but if you happen to have one around the house, the rest is easy peasy. Grab a Hawaiian skirt and a lei from the dollar store, along with a jug of Hawaiian Punch (just in case someone doesn't get it).
Raining Cats & Dogs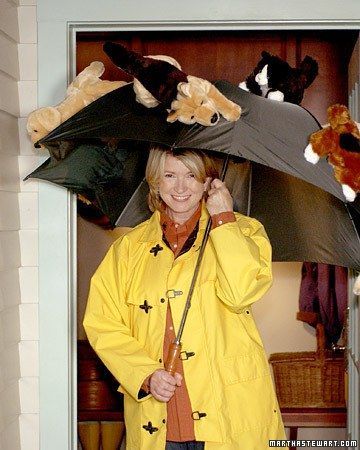 This one is a classic, but what would a punny costume list be without raining cats & dogs? As you can see, this is such a simple costume to throw together last minute as long as you have some stuffed toy animals at your disposal. Even if you don't, you can pick a few up at your local thrift store or dollar store.
Ice Ice baby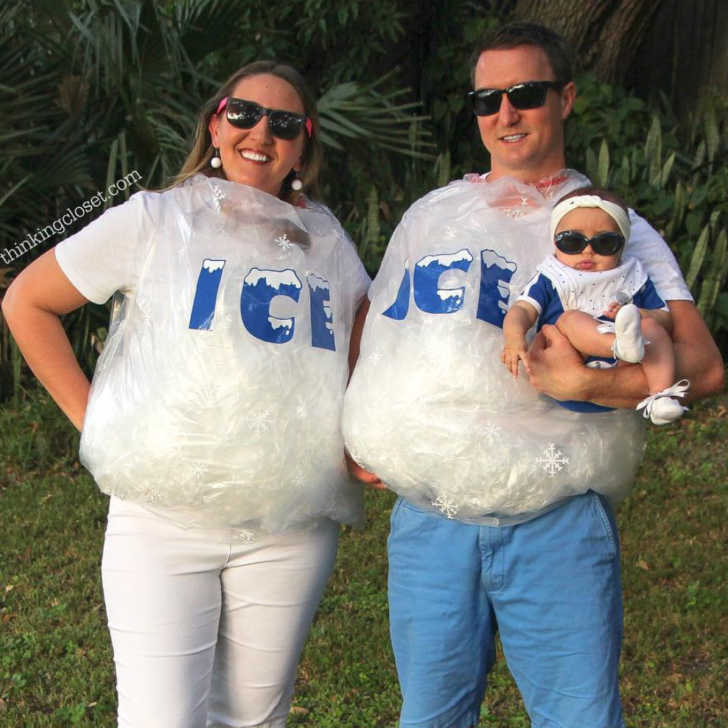 Who doesn't love a little nostalgia with their punny Halloween costumes? Here's another super simple idea that involves the whole family. Grab a couple of those huge ice bags along with other plastic bags. Cut holes in the ice bags accordingly, then stuff them with the other clear plastic bags to make it look like ice. Throw on some shades and grab a baby (hopefully yours) and you're good to go!
Blessing In Disguise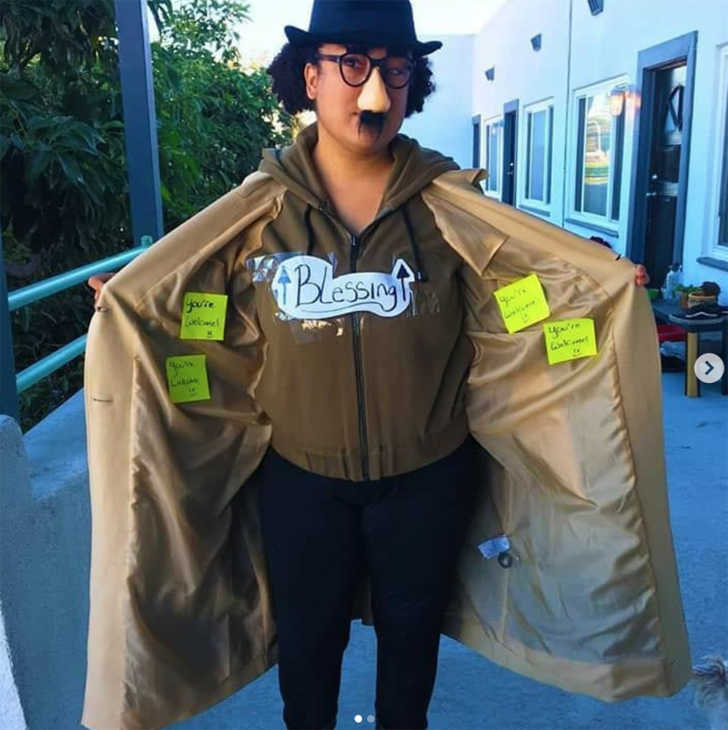 Love this one! Another incredibly simple costume to throw together at the last minute. Dress up however you want, then tape a "Blessing" sign on your chest, along with some compliments. Grab a trench coat and a cheap glasses/nose/mustache disguise, and you've got yourself a costume!
Captain Obvious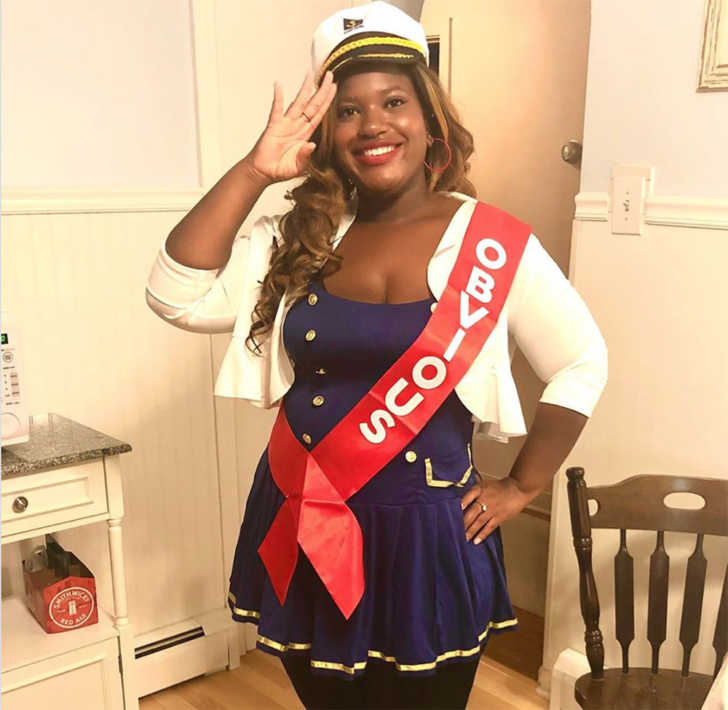 This is a great way to reuse an old costume! If you happen to have a captain costume stored in the back of your closet, just throw an "obvious" sash over it and you have an entirely new costume! Okay, maybe not "new" per se, but clever! Even if you don't have a captain costume, you could simply dress in white pants and a white blazer, or a blue dress and a blue blazer. As long as you have the hat, it should be close enough!
Iron Chef & Pumpkin Pie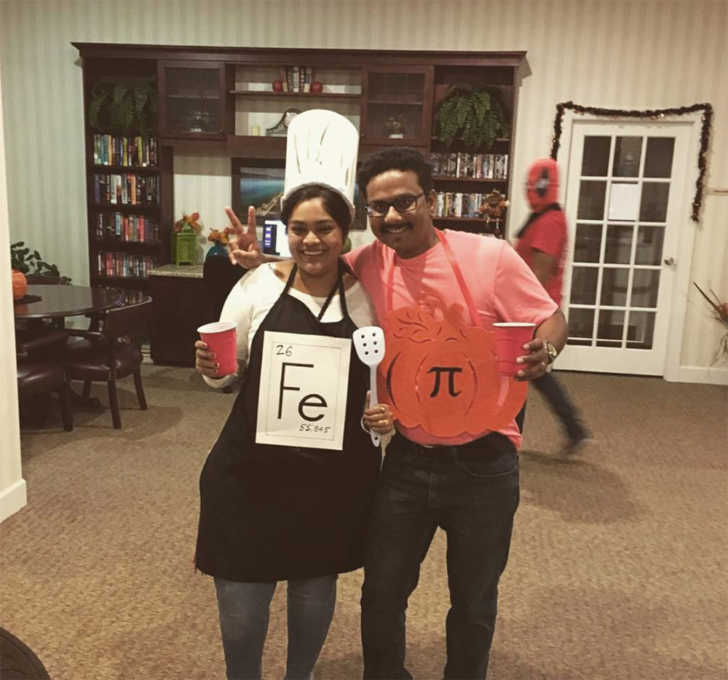 This last one is double the fun! Iron Chef & Pumpin Pie. Perfect for anyone who is a science or math nerd! I love the simplicity of these – truly a last minute costume idea for the ages!
SKM: below-content placeholder
Whizzco for 12T