"China," called that because decorated, hard-paste porcelain originated there, is somewhat of a cultural phenomenon that's spanned centuries and continents; it's just as valued now as it was over 1000 years ago when it was first invented! While the Chinese kept the practice of decorating and firing kaolin (hard-paste) clay secret for many years, it eventually spread to Europe and the United States, with iconic styles that have been passed down from generation to generation. Considering how long some of these patterns have been around, collecting them can be a pretty costly hobby, but we'll break down ten of the most popular pieces, so you can snag 'em if you come across them on your search!
---
1. Blue Fluted – Royal Copenhagen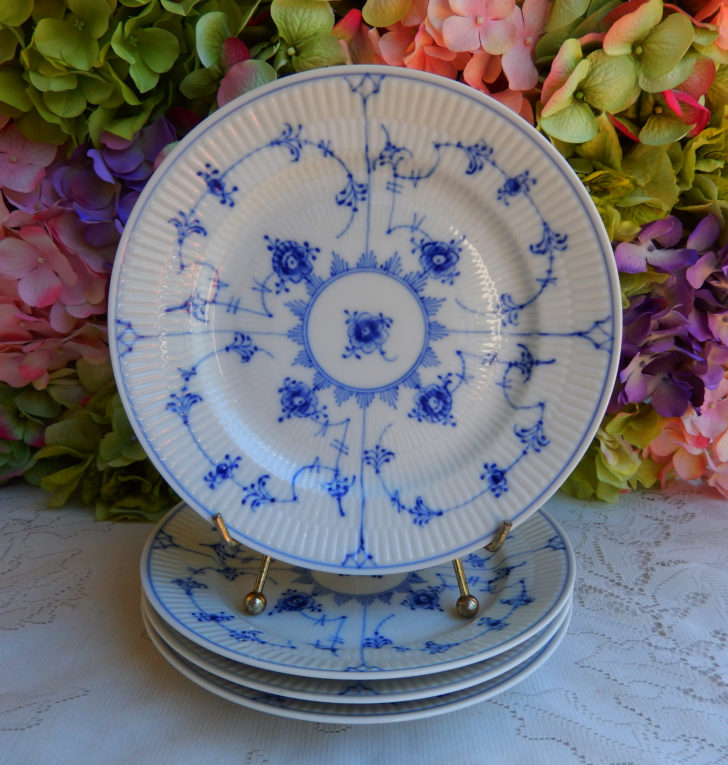 The Royal Copenhagen porcelain factory (Denmark) was founded in 1775 and was known for its rich cobalt blue. The Blue Fluted pattern was actually TRC's first dinnerware pattern and it came in different variations, the Full Lace pattern being the fancier, more elaborate of the two, and the Half Lace pattern which was slightly simplified. Once this pattern was made, fine porcelain became a indicator of social standing in Denmark and pieces from Royal Copenhagen were in high demand.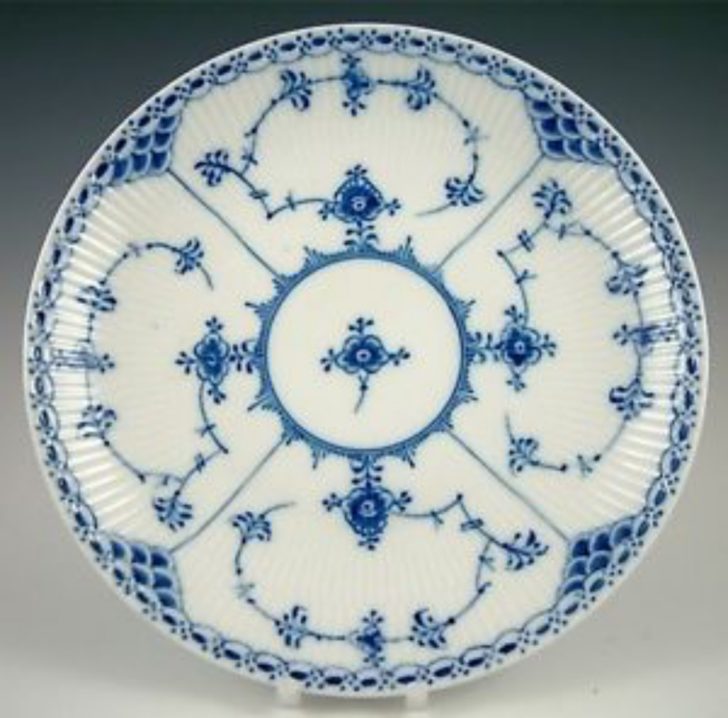 2. Old Country Roses – Royal Albert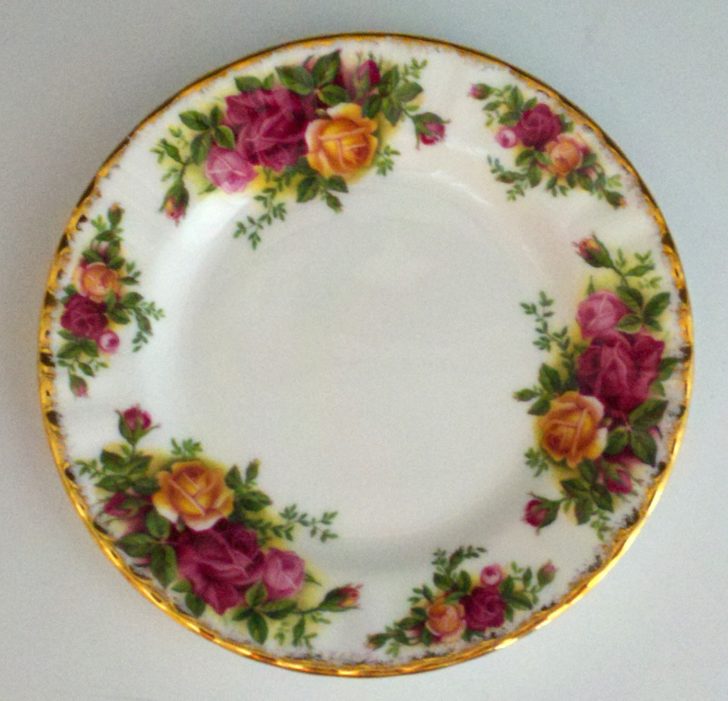 Although acquired in 1896 by Thomas Clark Wild (and with many, many successful patterns made in between), it wasn't until 1962 that Royal Albert's most beloved pattern was created, Old Country Roses. OCR is basically an embodiment of all that Britain holds dear, with floral motifs – red, pink and yellow roses in full bloom – that evoke images of English country gardens and tea time. So idyllic and lovely. All that being said, it's no surprise that Royal Albert has sold over 150 million pieces of the collection!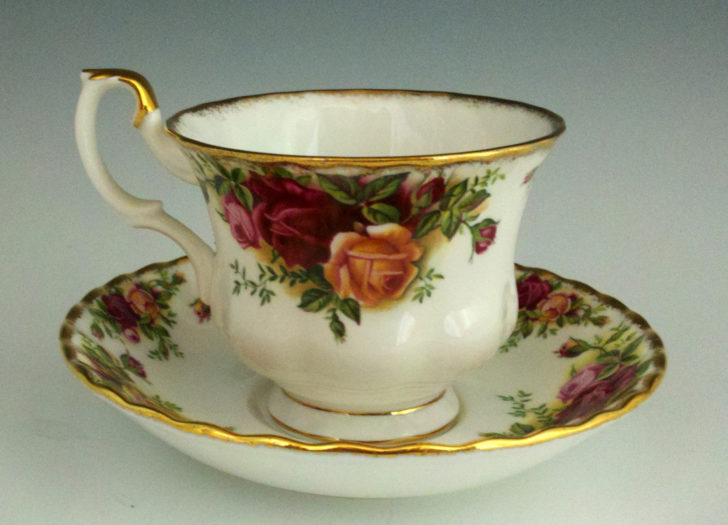 3. Blue Italian – Spode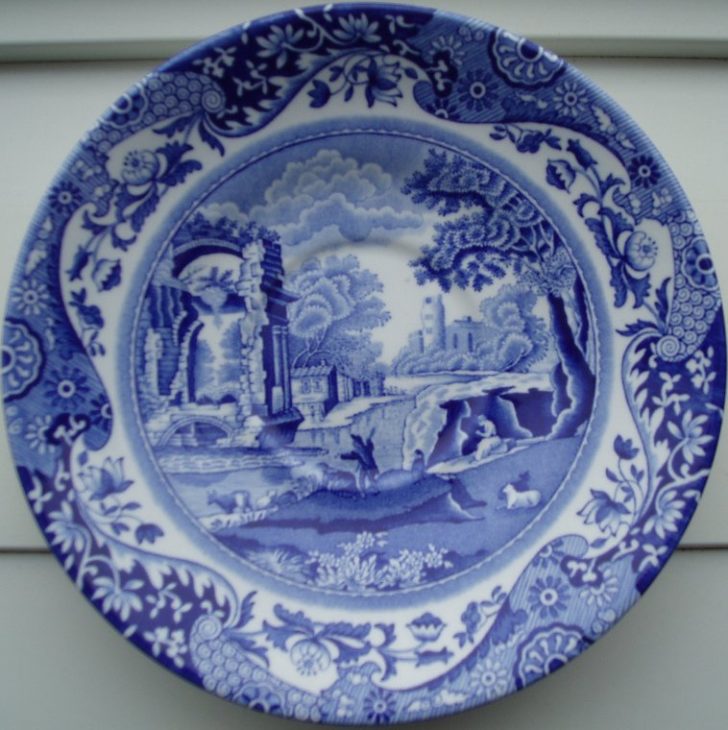 Similar to their Willow line, Blue Italian is a Spode classic dating back to 1816 featuring their "blue-on-pearl" technique, resulting in a very distinctive blue color that added incredible visual depth to each piece and that really popped off their quasi-translucent, bone-ash porcelain. This Italian motif typically features Italian ruins with a decorative, floral border, and is a classic example of transfer printing, where an engraved print is inked and then a piece of tissue paper is placed on the print to pick up the ink. The tissue paper is then transferred onto the porcelain and the ink transfers to the surface, before the piece in question is placed in the kiln.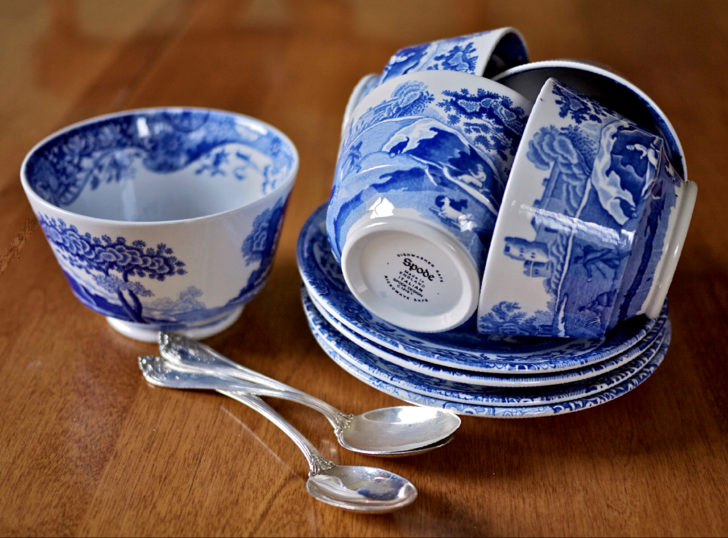 4. Woodland – Spode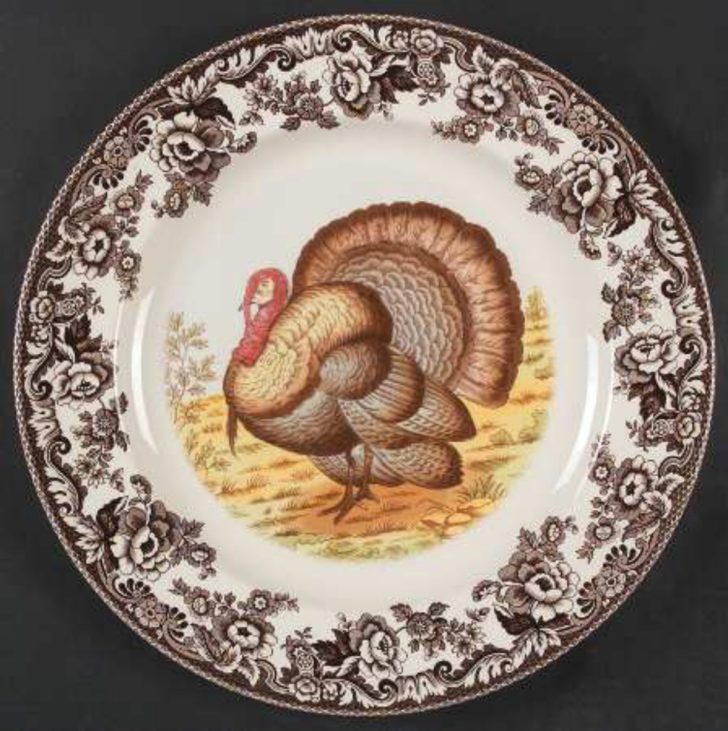 Introduce in 1991, Spode's Woodland line is an autumnal feast for the eyes, with pieces that pay homage to the tradition of hunting and all the creatures that one might encounter while out on a hunt, including pheasants, turkeys, rabbits, hunting dogs and foxes, to name a few. Each animal is showcased in the middle of the piece, surrounded by the classic British Flowers border that was initially created in 1831. While this line lends itself perfectly to a Thanksgiving feast or fall fête, it's so pretty and the colors are so rich and vibrant, no one would fault you if you used this all year!
5. Flora Danica – Royal Copenhagen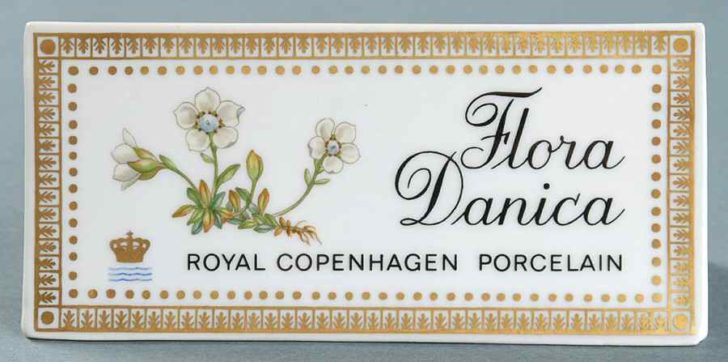 After the success of Blue Fluted, Royal Copenhagen came out with one of their most famous and extensive lines to date, Flora Danica, in 1790. Based on a "51-volume taxonomy of Danish flowers," each piece was painstakingly crafted and hand-painted with indigenous flowers from the taxonomy, resulting in a stunning, 1,802 piece collection that was completed in 1802. Initially meant to be a gift for Catherine the Great of Russia, she died before its completion and it stayed with the Danish royal family.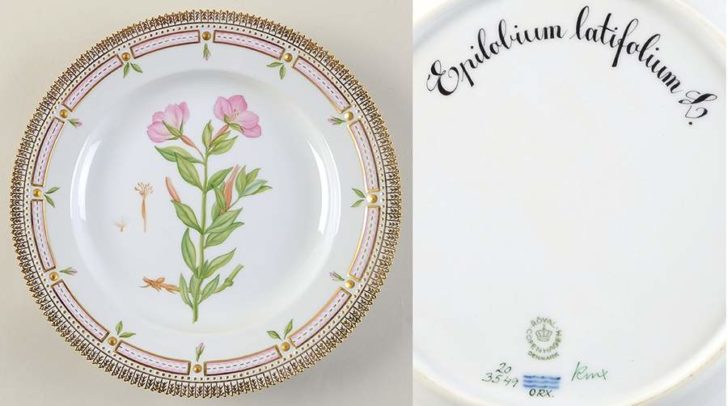 Whether you've been collecting one or some of these patterns for years, or you're looking to start the hunt and want to know what to keep an eye out for, we hope this helped! Some of these lines can be super expensive (but not all of them!), so if you see a piece that's priced reasonably, make sure to look at the back stamp to try and see if it's authentic or not. Happy hunting!
Tap NEXT PAGE for 5 more interesting things!
SKM: below-content placeholder
Whizzco for 12T