If you had endless amounts of money to spend on your dream home, what would you build? A pool, perhaps? How about a top-of-the-line kitchen with the best appliances? Maybe you want a movie theater in your basement or a big balcony outside your bedroom window. All of these things are reasonable and pretty normal, all things considered.
In reality, people who can afford to buy whatever they want often have some pretty…eccentric ideas, to say the least. Let's take a look at a few people who had more money than sense when it comes to purchasing their dream home.
Tiny Home, Big Price Tag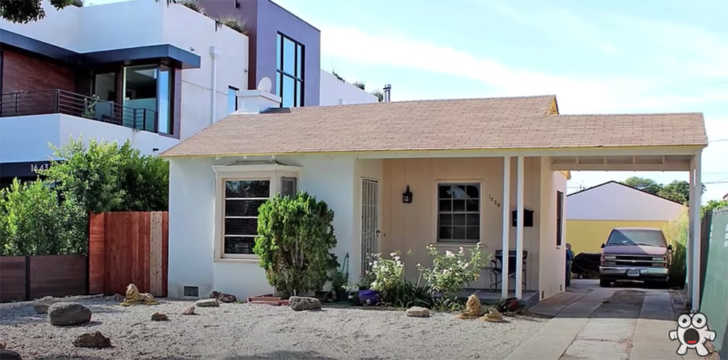 How much would you pay for this tiny home? Granted, it's in LA and tiny homes are very trendy these days, but come on. This one is a bit run down and in need of some TLC. Even by LA standards, however, this tiny home recently sold for an obscene amount of money. $1.3 million!!
Cube House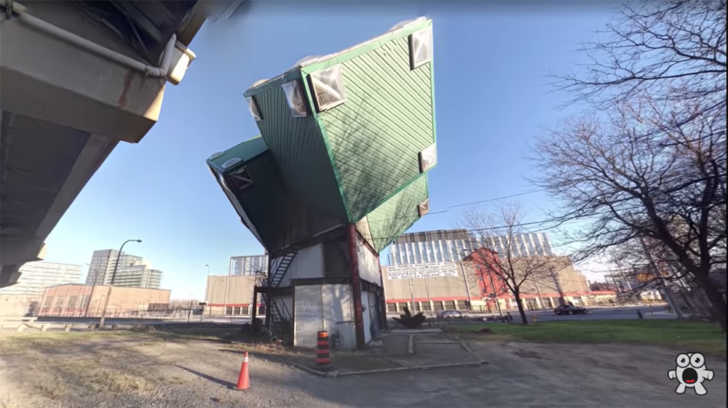 Let's take a moment to admire the architecture of this unique structure. Designing cubes at odd angles and somehow constructing a single living space out of them is pretty impressive. That is, until you realize this is someone's home. With just one bedroom, a study, and one and a half baths, this cube home proves to be more of a hassle than it's worth. Not to mention those harsh, unforgiving angles that seriously diminish any usable square footage. This property was sold to developers recently for an incredible $2.75 million!
Gold House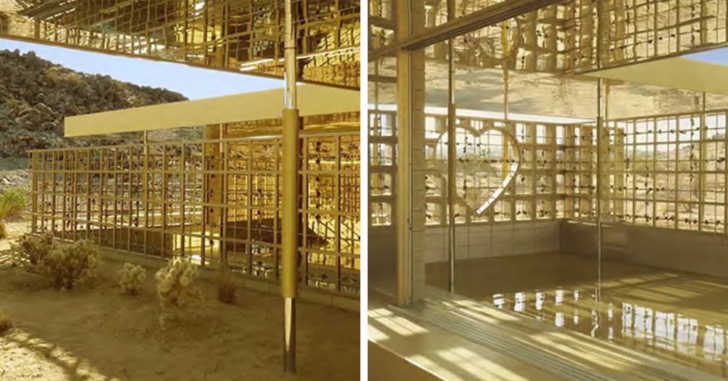 Full disclosure – this house isn't made of actual gold, but it's easy to see how it garnered the nickname, "Acid Gold." By using a metal frame and meticulously placed and polished two-way mirrors, everything about this home is designed to give the illusion of gold. Yes, even the interior.
While it's not my cup of tea, I could see someone enjoying the modern design with great views. However, the real trouble comes in when considering the location. This metal structure with mirrors and windows can be found in the desert in Southern California. As you can imagine, it can get a bit toasty out in the desert. This property has been converted into a motel of sorts. You can rent a room here for a whopping $450/night. Would you pay that much to stay the night in a golden oven?
Space Ship House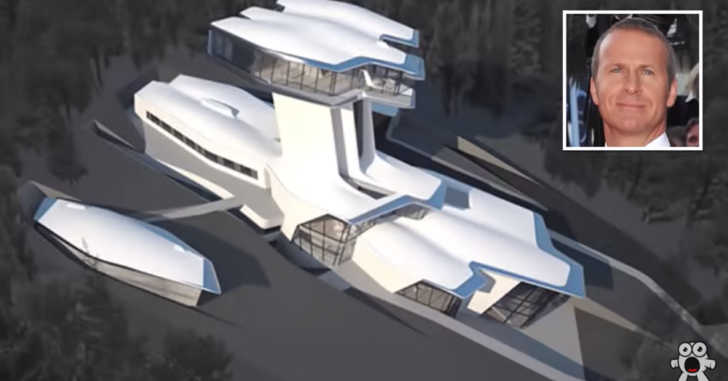 Lots of kids dream about being astronauts and flying a sleek, modern space ship. However, most people grow out of that phase. And even those who don't can most likely agree that living in a space ship that's permanently grounded on Earth is not a great idea. While this futuristic home isn't an actual space ship, it certainly looks like it could be!
Russian billionaire, Vladislav Doronin, hired Zaha Hadid to design this home for him. While it has a sleek, modern look on the inside, the outside is a bit of an eyesore, to say the least. It's been on the market since 2019, with a price tag of $100 million. Believe it or not, Doronin actually took quite a loss on the property, seeing as he paid upwards of $140 million to have it built.
Palo Alto Abode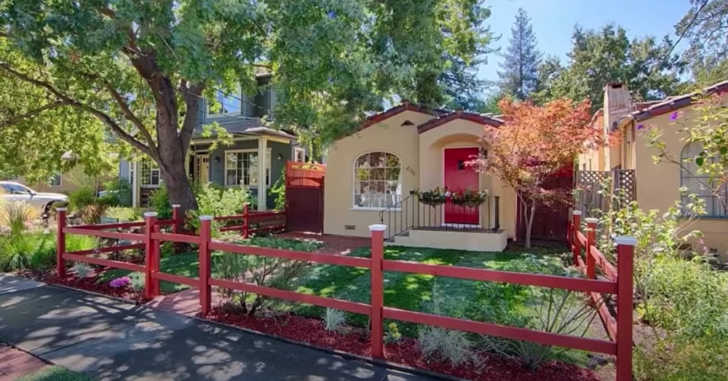 Here's another small home with a disproportionate price tag. This little abode in Palo Alto is just 636 square feet and includes one bedroom, one bathroom, a kitchen, and a hobby room. There are some nice features – hardwood floors, new appliances, and a wood-burning stove in the living room, but at what cost? I'm glad you asked. This house is up for sale for the whopping price of $1.6 million.
See the rest of these homes in the video below!
SKM: below-content placeholder
Whizzco for 12T