As a dedicated meat lover, some of my most memorable dining experiences have involved going to steakhouses and spending up for a quality cut of beef, a selection of appetizers, and a glass of wine (or two).
The United States is blessed with some of the world's most impressive steakhouses. Menu variety, affordability, service and ambience play a huge part in the steakhouse dining experience, even though meat is the main drawcard. The chain restaurants listed flourish because they do an excellent job of understanding the needs of their customers while also providing great food and atmosphere.
What is your favorite steakhouse chain, and what separates it from the competition?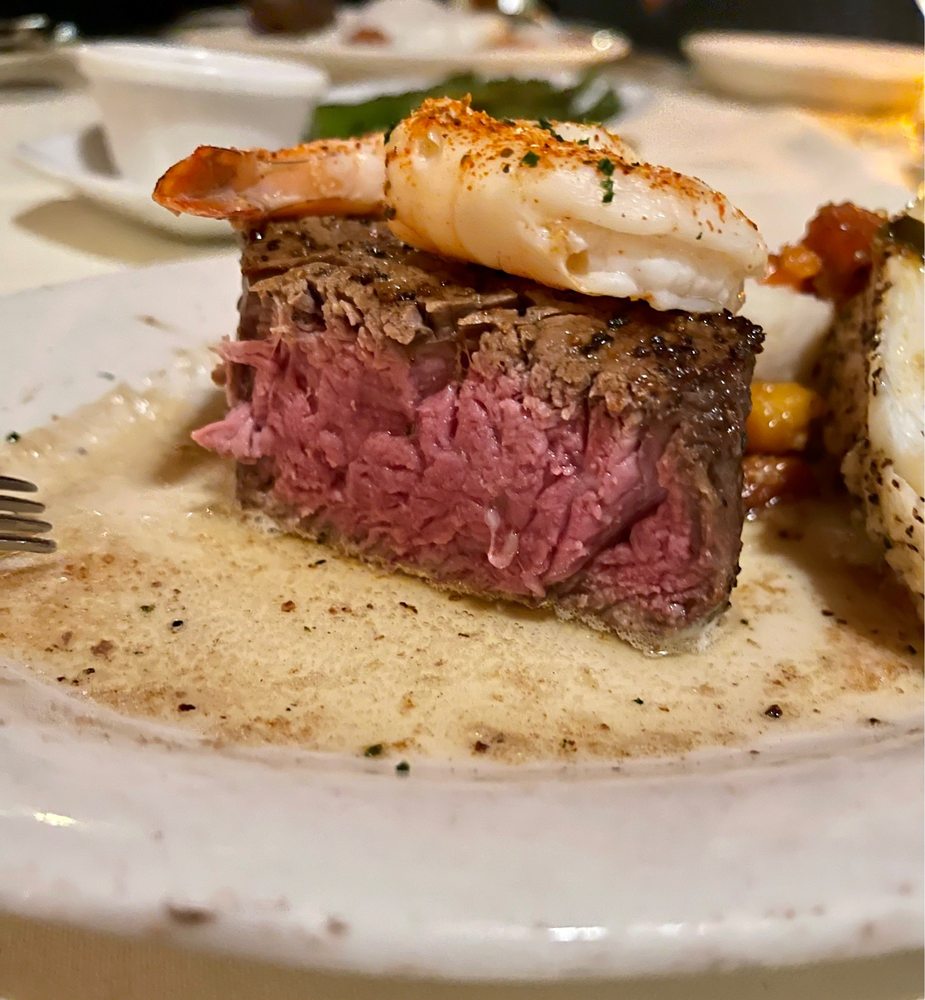 Ruth's Chris is arguably the most popular fine dining American steakhouse chain, with over 100 locations across the United States. Their menu is broad, but features plenty of wow factor in their steak offerings, and the professional service is aimed to complement your food via a quality wine list and knowledgeable staff.
Ruth's Chris also has an epic happy hour, where you can take advantage of food specials and great cocktails at reduced prices without a reservation. I can;t see how you could dine at Ruth's Chris Steakhouse and not have the time of your life.
Best Steak: Tomahawk for Two, an absolute behemoth bone-in steak that has the ultimate at-the-table-gasp factor you need to get a spot at the very top of this list.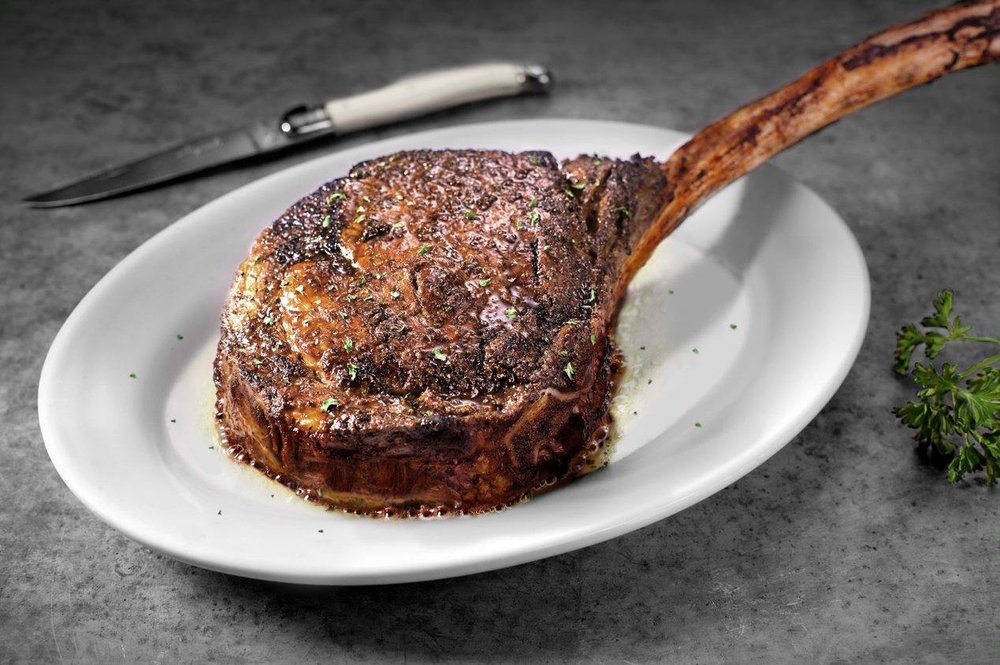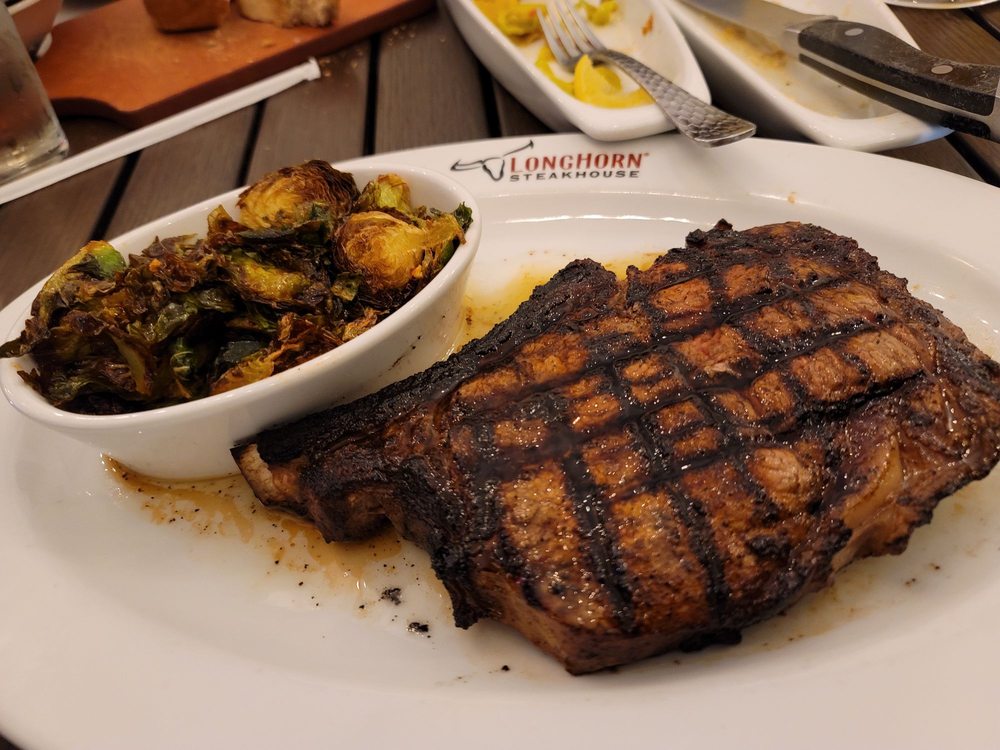 The quintessential Texas themed steakhouse, LongHorn Steakhouse offers a combination of affordability and welcoming ambience matched by a quality menu featuring fantastic steak and seafood options. While its Darden Restaurants stablemate, the Capital Grille, offers a more fine dining steakhouse experience (it too is on this list), for a more relaxed night out of dining and drinks, LongHorn is the place to choose.
Best Steak: Flo's filet and lobster tail, a marriage of surf and turf that is the perfect contrast of LongHorn menu items. If seafood's not your thing, get a fire grilled T-bone.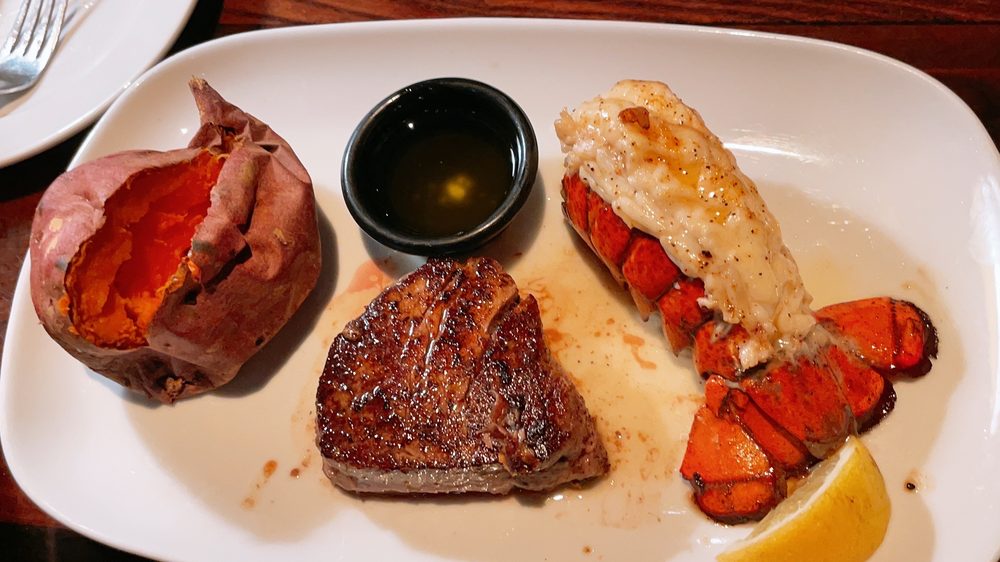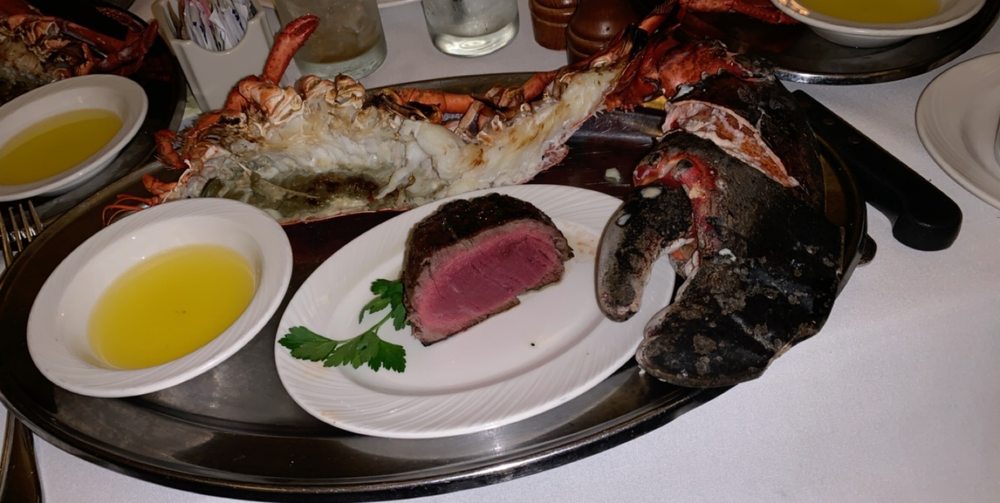 If you have the budget, the Palm is a truly amazing, old school dining experience. It's steakhouse dining from eons ago, with a feel almost like a private club. You could put it at the top of this list, and I wouldn't hold it against you!
Best Steak: Center-cut filet mignon. This could be the best steak in the country, and keeps room for other exciting dishes such as lobster and calamari fritti.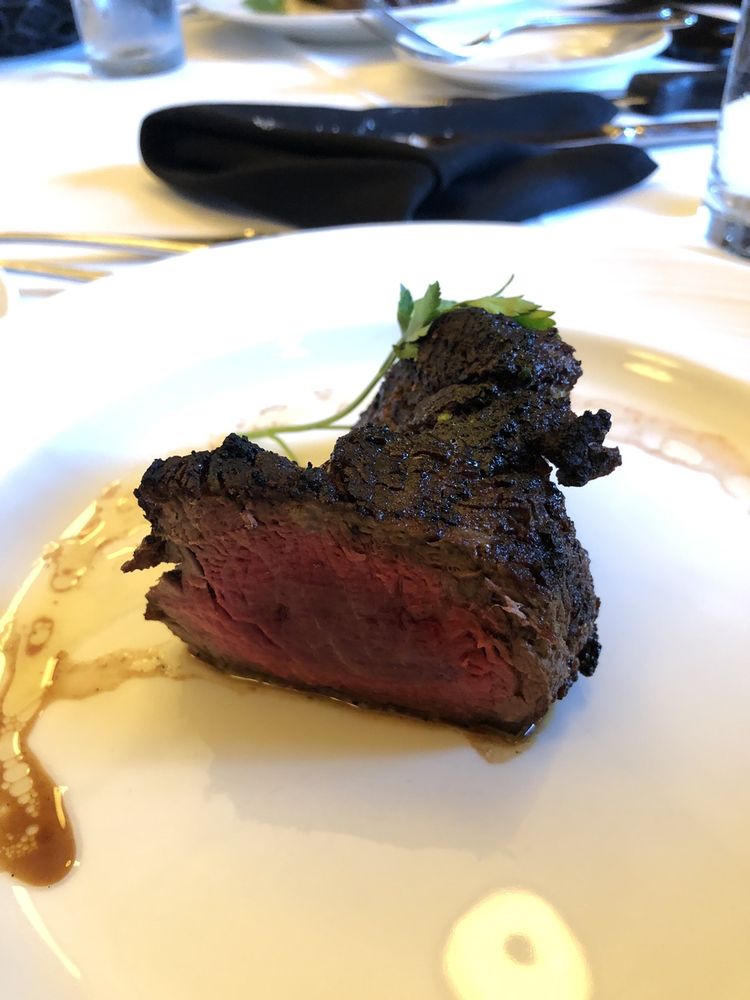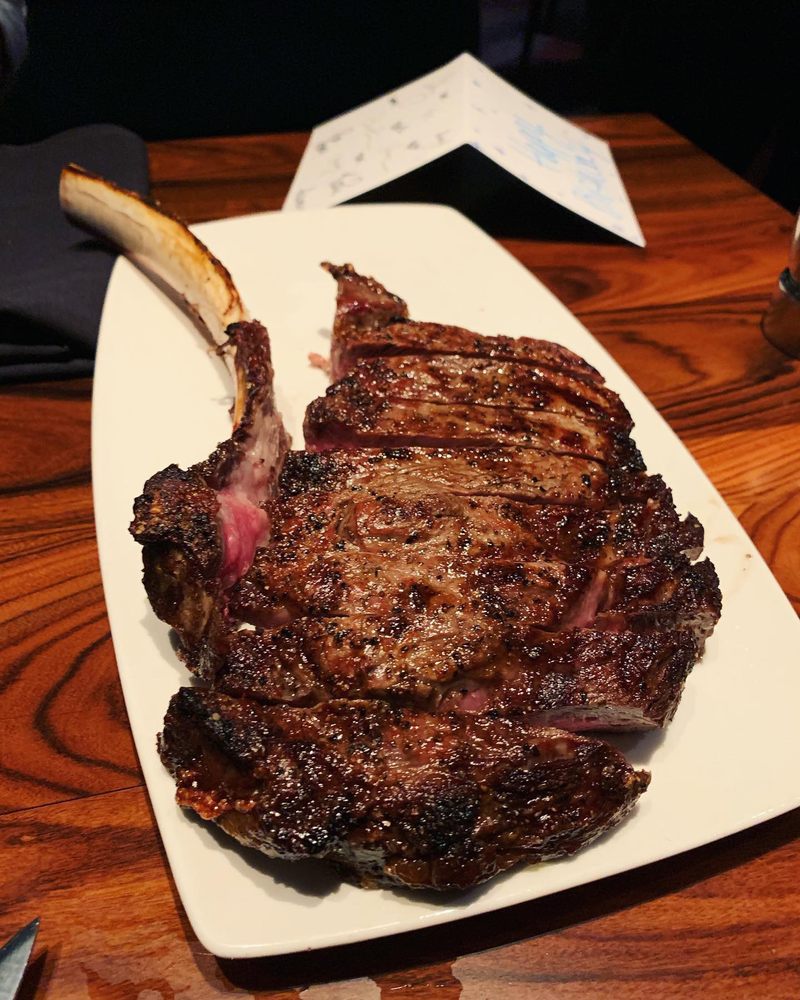 Del Frisco's is an opulent steakhouse chain that does an exceptional job of fusing modernity with steak and seafood classics. If you want your contemporary dining experience to be memorable (for all the right reasons) then Del Frisco's menu and ambience will be alluring, especially for sparkling special occasions.
Best Dish: Prime porterhouse. This beef cut is not too large; it allows you the chance to enjoy some of the modern side dishes, such as lobster mac n cheese or wagyu meatballs.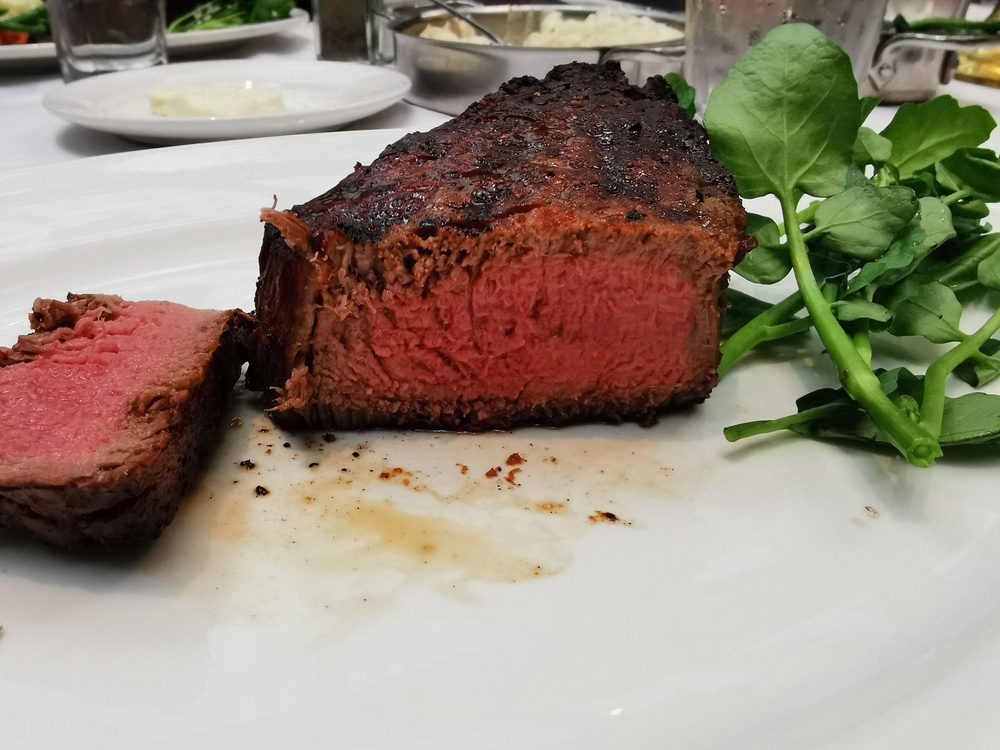 The decadent cousin to LongHorn Steakhouse, the Capital Grille is a step up in price and decadence, which is perfect if that's what you are looking for. The steaks are good, and the menu is broad, yet for my personality and my (lack of) style, I'll take the relaxed and rowdier family member every time.
Best Steak: Bone-in ribeye. The classic choice for steak afficionados, perfect with creamed spinach and a glass of Malbec.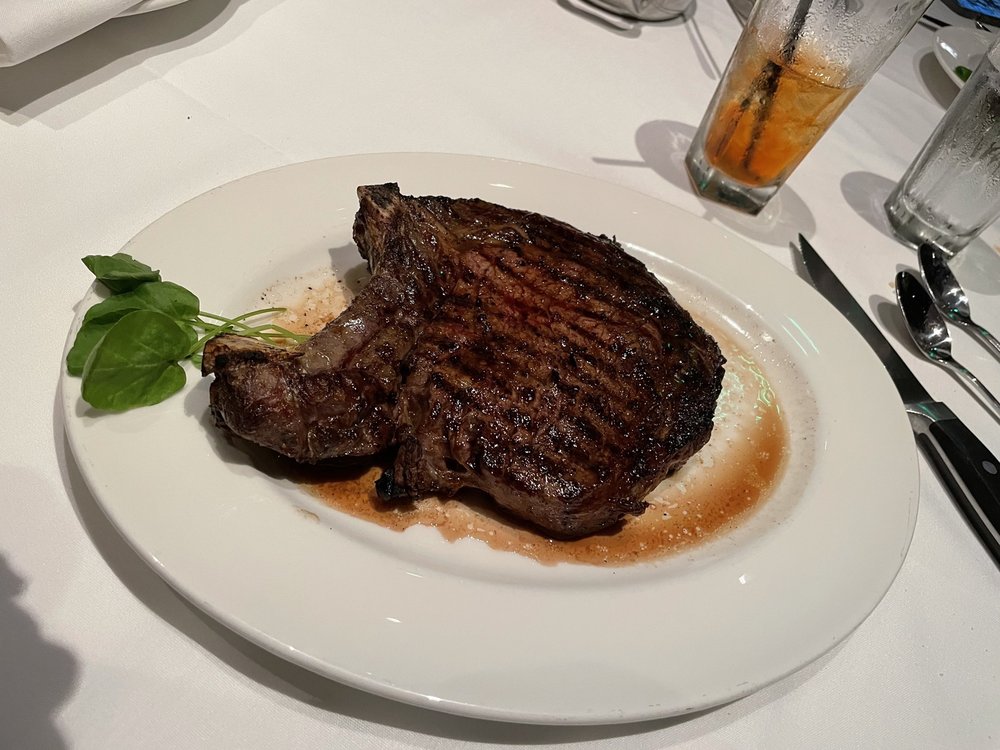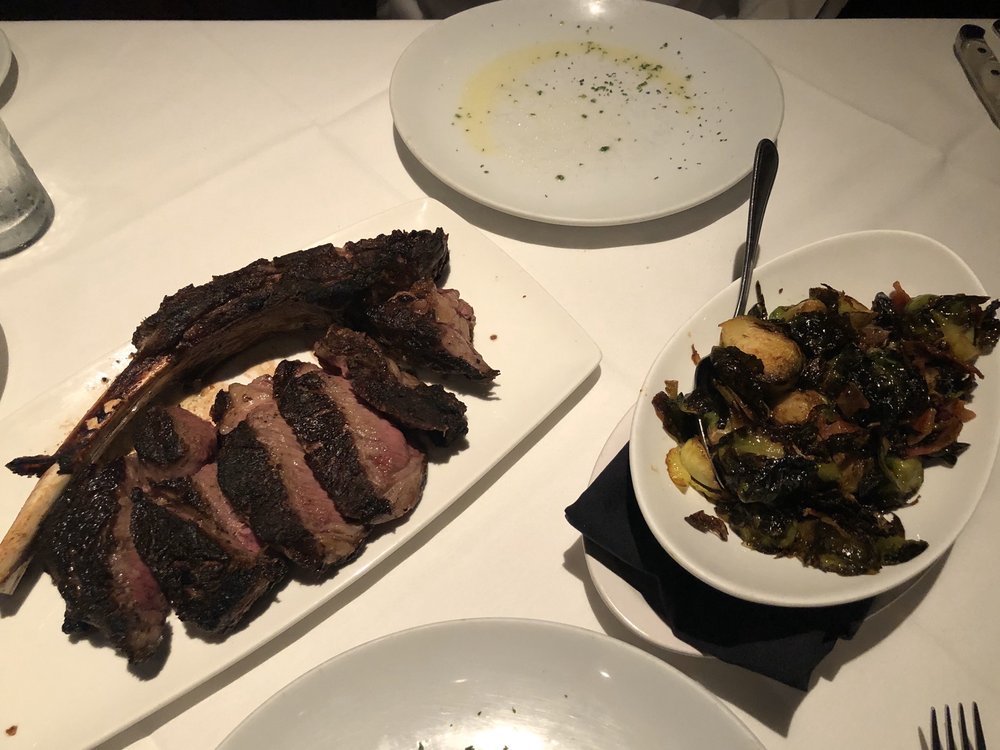 While it is a classical fine dining steakhouse, the extensive menu and family style sides help Fleming's Prime Steakhouse & Bar deliver a more communal space than others on this list. You could argue that there's just too much to choose from the dinner list, but I see that as the best problem to have. The steaks suit all tastes and appetites, while the wine list helps add gravitas to your decision making.
Best Steak: Steak and lobster (upgrade to prime rib). This is the bees knees for surf and turf, so get the best version you possibly can!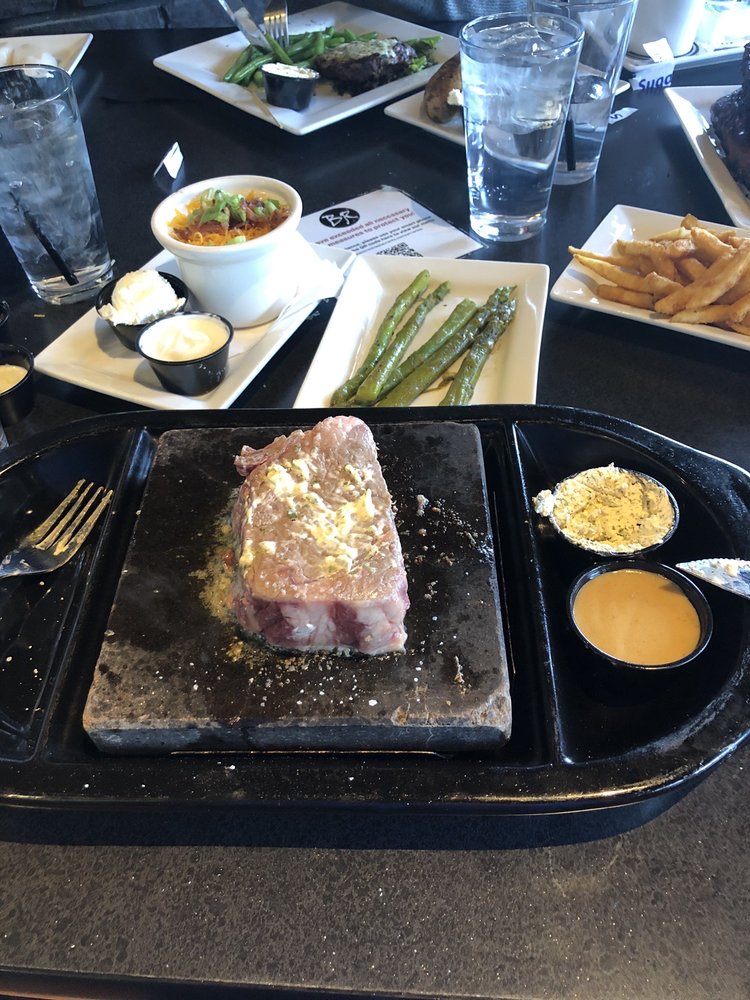 Have you ever eaten a top quality steak that's sits on a lump of volcanic rock and cooks in front of you? If you haven't tried it, take the opportunity to go to Black Rock Bar & Grill. While some people find the process akin to cooking their own steak, from an experiential and taste perspective a hot rock cooked steak is brilliantly good fun. You can't cook it the wrong way!
Best Steak: Ribeye filet. Cooking ribeye steak on a hot stone is very much my idea of a good time!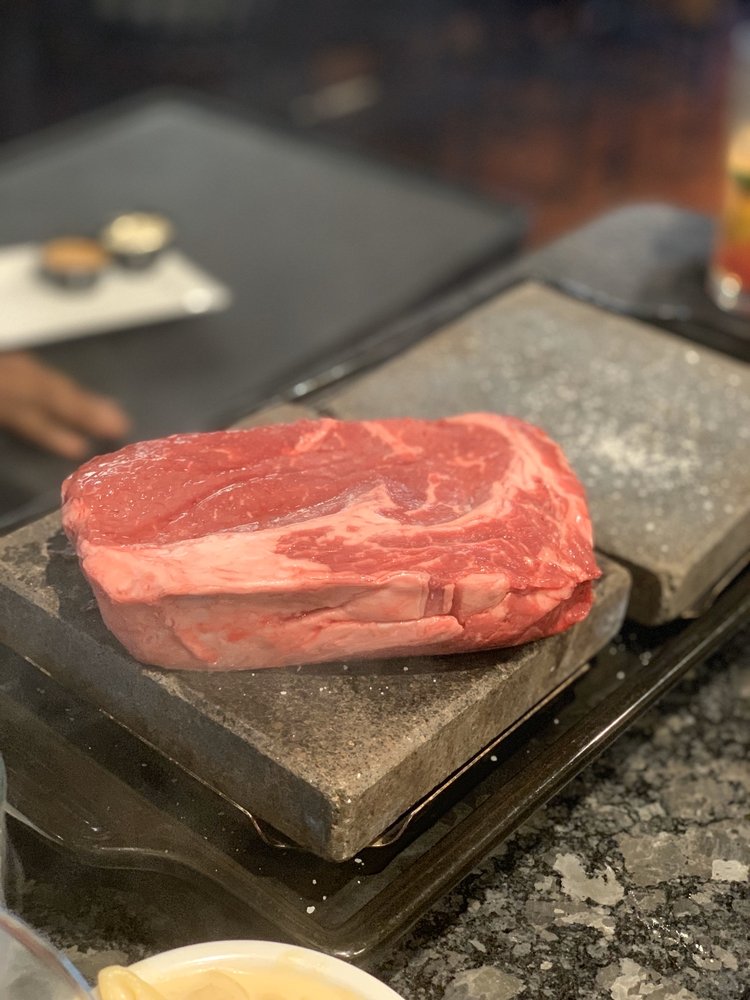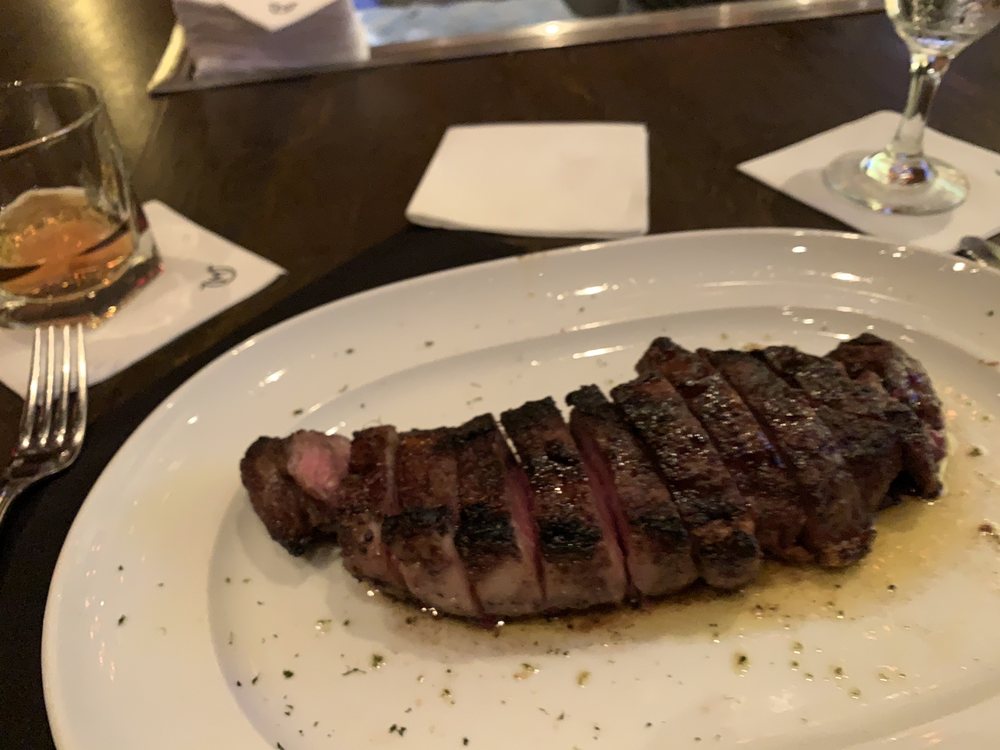 At Mastro's you can get the normal premium cuts of beef (and delicious seafood options), but if you are going to truly 'dine out', I highly recommend getting one of their Wagyu A5 steaks. These are the amazing (and expensive) cuts – rich, velvety, and marbled to perfection – that make the Mastro's fine dining experience a unique option.
Best Steak: The Wagyu Tomahawk, a truly impressive bit of meat indulgence!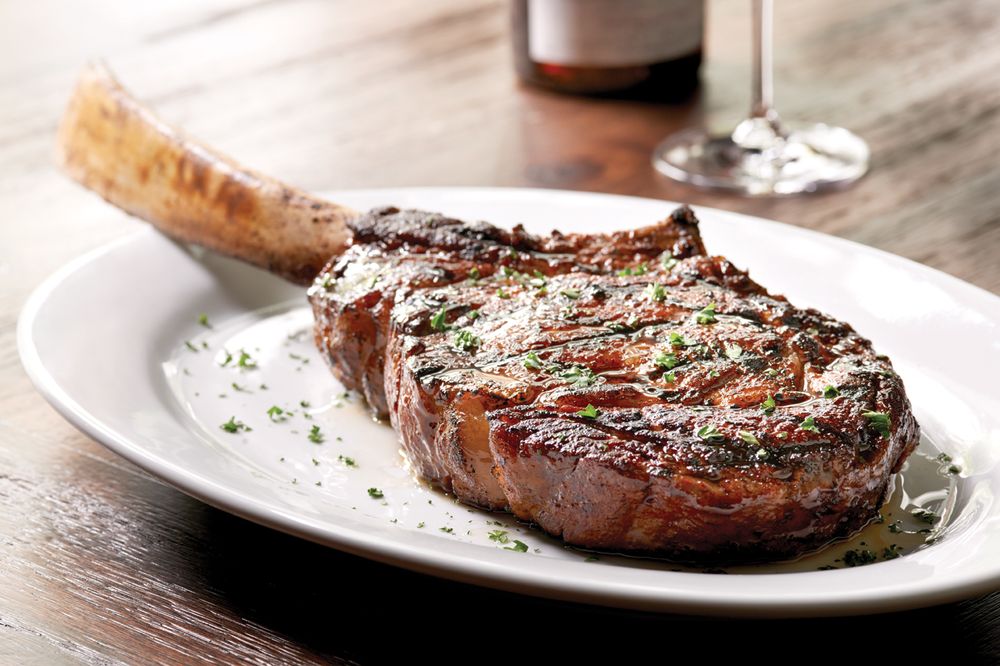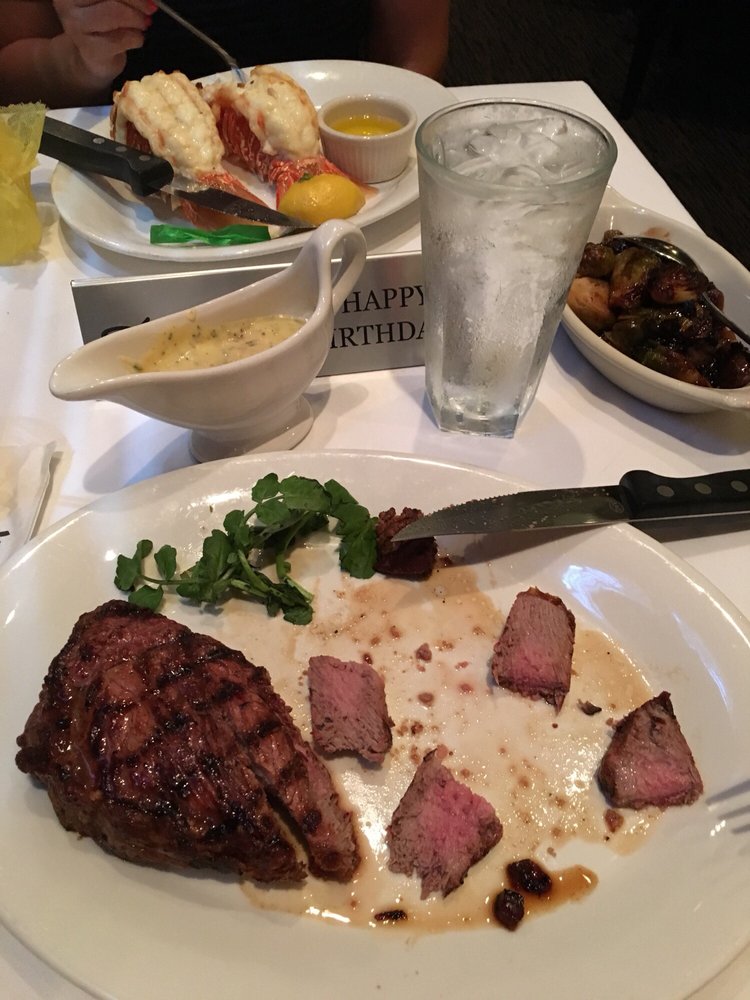 As a huge fan of American Football the name Shula is recognizable, thanks to legendary Hall of Fame coach Don Shula. The Shula's Steakhouse restaurant chain is primarily Florida based, but you can find offshoots in other states. Shula's offers a great bridge between the family dining steakhouses and the extreme fine dining, plus I'm a sucker for football memorabilia as well.
Best Steak: The 48 oz Porterhouse. It's so big that it looks like it was carved off a woolly mammoth.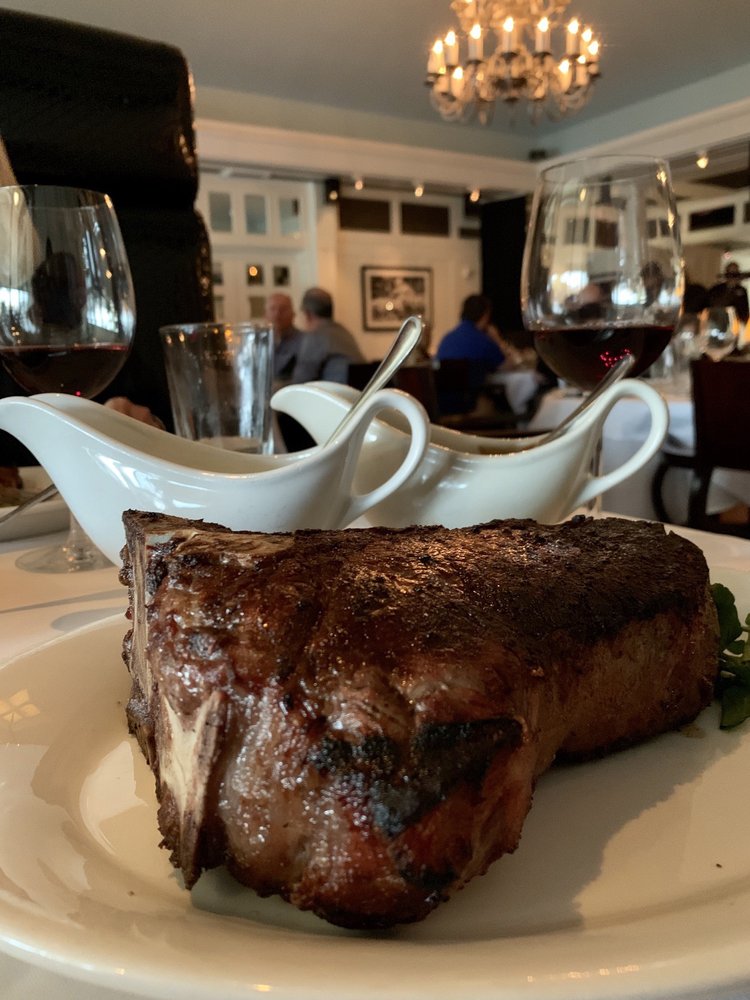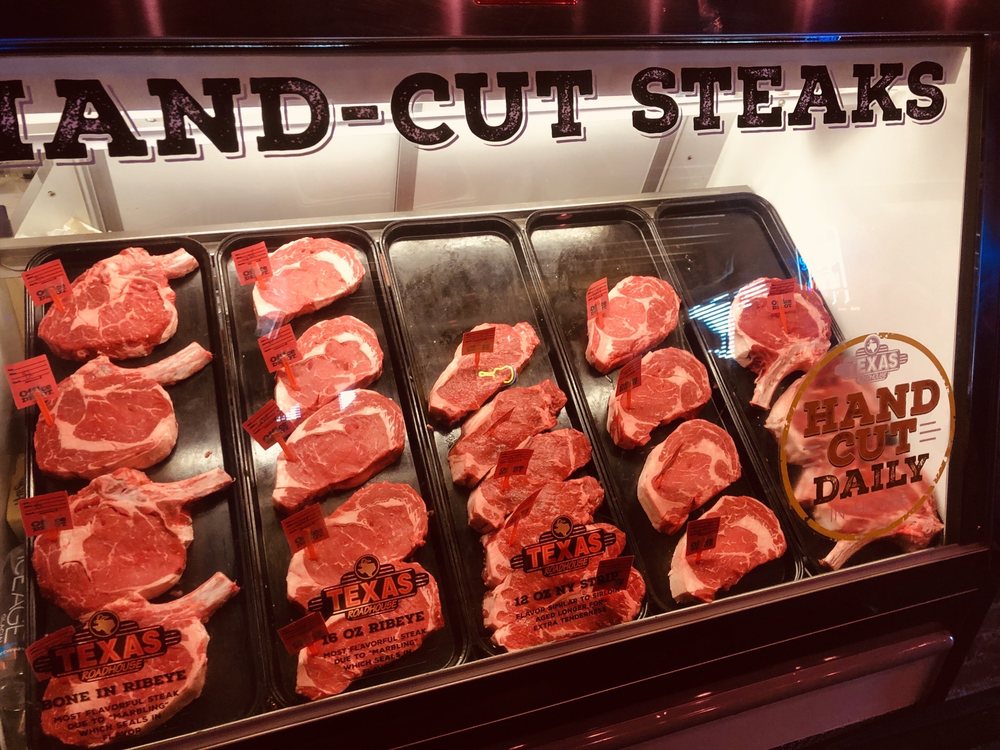 The most casual dining option on this list, Texas Roadhouse belongs because it offers good steaks and a great experience. The steaks are good, especially for the price tag, and the sides are fun – everyone knows about the Cactus Bloom and Texas Roadhouse's amazing free dinner rolls! If you're looking for an unpretentious steakhouse that won't break the budget, then Texas Roadhouse is the way to go.
Best Steak: The bone in ribeye, although you could get a smaller sirloin and grab a half rack of ribs and be equally happy.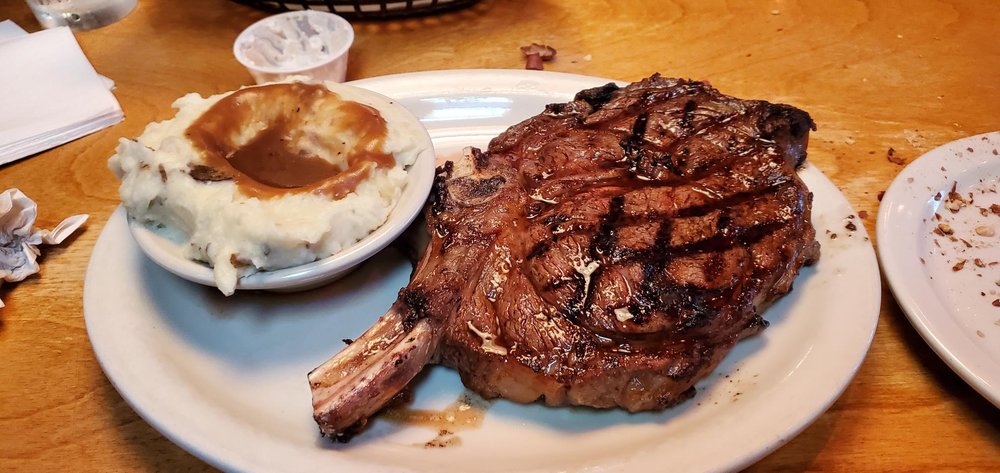 Conclusion
To casual observers steakhouses often look the same, but as the 10 chains above show, there's a great range of experiences and factors that go into creating a quality establishment. No matter your budget or needs, there's a steakhouse chain that's perfect for your dining situation!
SKM: below-content placeholder
Whizzco for 12T