Crocs are one of the most polarizing forms of footwear that are currently available. While there are some who rave about their comfort, there are others who would not be caught dead in a pair.
It's a fun debate to watch unfold, that is for sure. We can understand where both sides are coming from, in all honesty. In this dispute, we are Switzerland.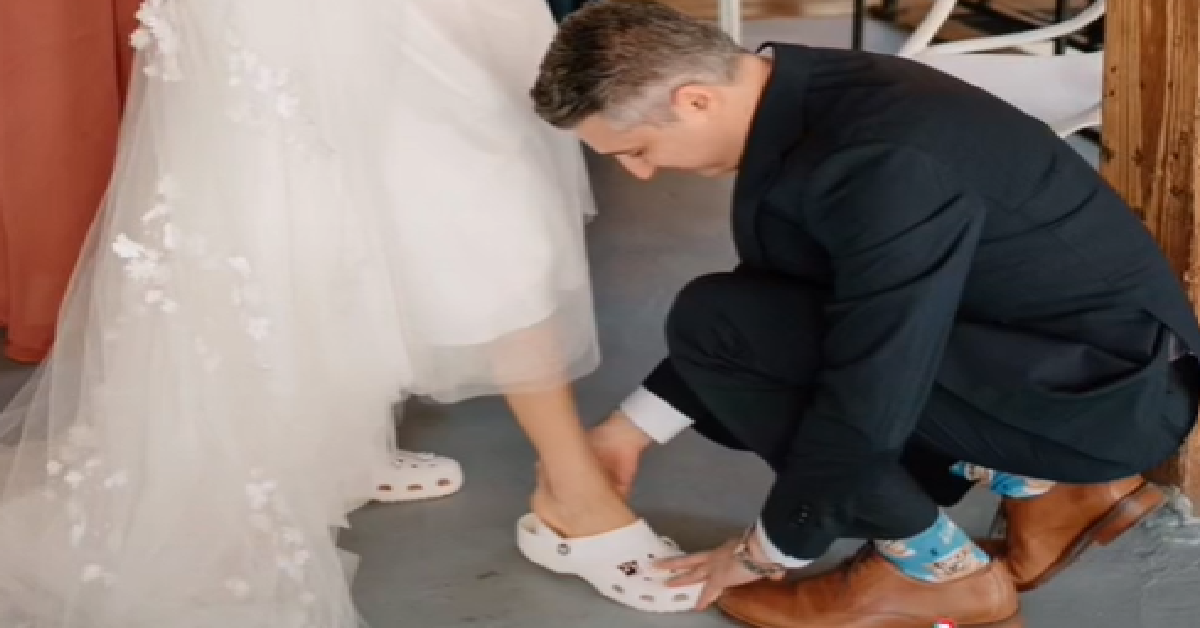 We are doing our absolute best to remain neutral. Now, there is a new online debate unfolding and we cannot stop laughing at the sheer absurdity of it all. Most women would prefer to wear their high heels when they walk down the aisle and that makes sense to us. However, the wedding Crocs craze is here. It's hard for us to make sense of that, though.
Weddings are for dressing up and looking pretty but some women have decided that comfort is more important than style.
Maybe we are being too harsh. It is hard to wear heels all day. Perhaps these brides are onto something. As it turns out, Crocs are becoming far more popular in general, so we should all probably get used to videos like this one.
One bride took to TikTok (@vanessajooo) to defend her right to wear Crocs on the big day.
Crocs CEO Andrew Rees shared a startling statistic back in January 2022 that should give all of the Crocs haters out there serious pause. The company experienced a 67 percent increase in sales from 2020 forward.
These numbers signal that there are no shortage of brides who are grabbing a pair for their big day and of course, lots of other folks are enjoying the comfort that they have to offer.
Yes you jolly well can 🤣🤣🤣 #weddingcrocs pic.twitter.com/RGOndACBSx

— Jo – Mother of Tarantulas 🕷🕷 (@joanne_42) October 23, 2022
Brides who are looking for a bit of razzle dazzle are now embellishing their shoes in all sorts of ways. Glitter sprays, shoe charms, fake jewels, and fake flowers are all being used.
The options are endless. Wedding Crocs are only going to keep gaining momentum, especially now that Etsy shops are offering them more and more often. These shops are providing all sorts of custom-made options for any bride that is looking to take her wedding footwear to a whole new level.
Where do you stand on this one?
SKM: below-content placeholder
Whizzco for 12T