Ingredient #5 is crucial.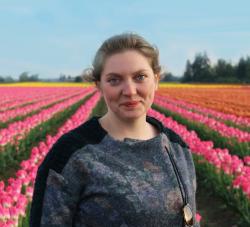 Decatur Macpherson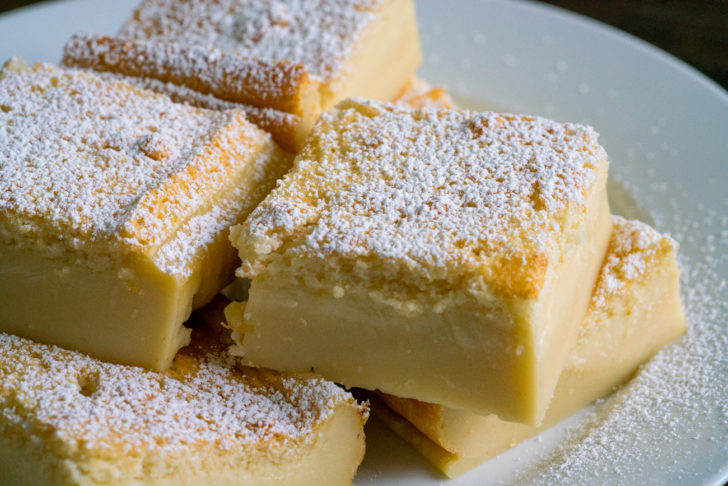 After perfecting our three-layer, one batter banana magic bars we knew we were onto something great that could potentially be spun into tons of different flavor variations. And we were right! We tackled vanilla custard magic bars after getting so many rave reviews of our banana bars and they did not disappoint. If you don't know what magic bars are, allow us to introduce you. While they may look like a complicated dessert comprised of three layers – a dense base, custard filling and sponge cake top layer – but get this: it's only one batter!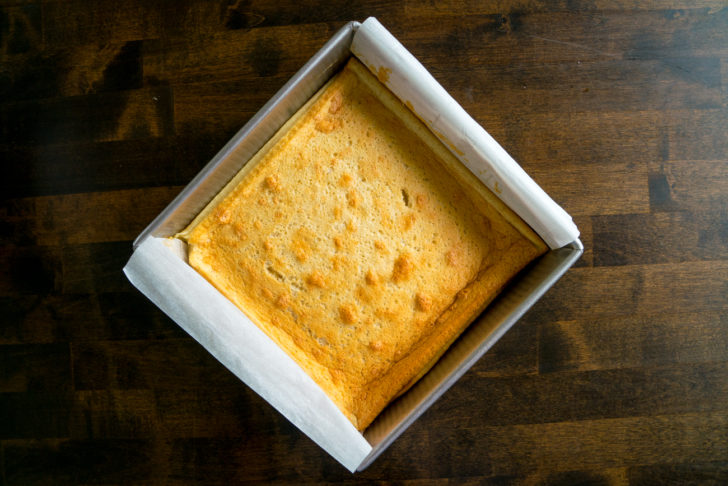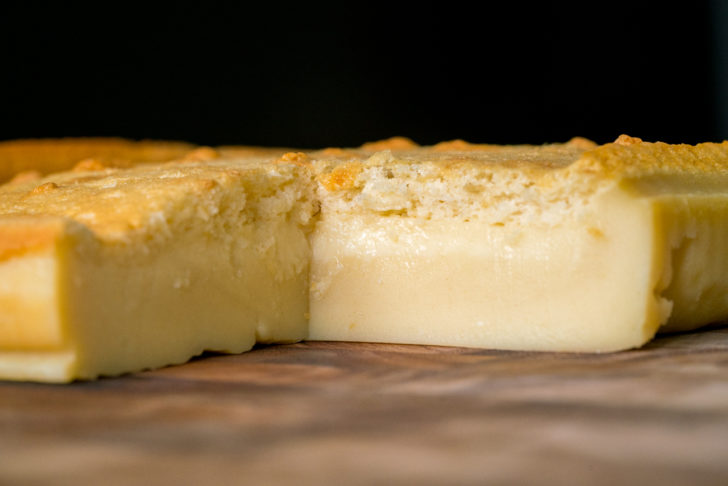 That's right, this one batter separates into three, lovely layers, making this a delectable, intricate-seeming dessert that's actually a breeze to make. The key here to getting your defined layers is all in the separating of the eggs and the beating of the egg whites. The egg whites, whipped up into stiff peaks, get gently stirred into the remaining batter and give these bars their lightness. Make sure you're not deflating the egg whites or trying to incorporate them in their entirety until they're smooth – this will deflate the whites and give you less prominent layers.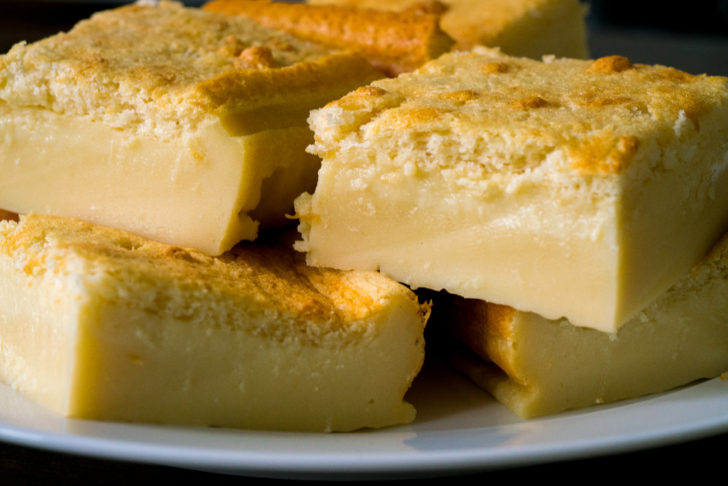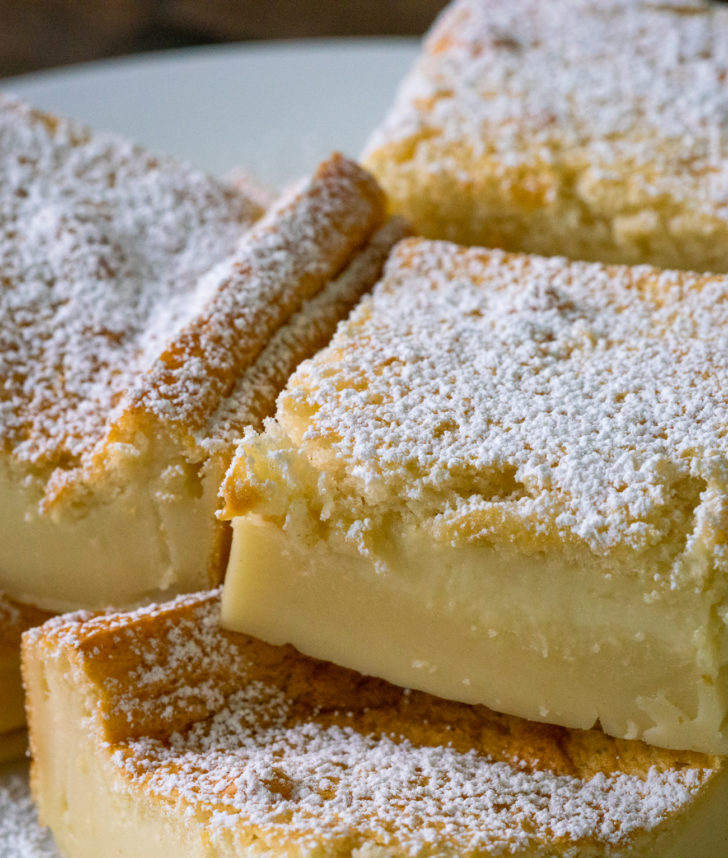 The best part about these bad boys is slicing into them and seeing the magic that happened when you took that leap of faith and placed them in the oven, knowing that the batter looked a little weird, but trusting that it would all work out in the end. It did! You can serve 'em up as is, or dust them with a sprinkling of powdered sugar to top things off nicely, either way you can't go wrong. The flavor is on point, the creamy consistency is perfection, and we think you'll find you have to fight people off to make sure you get a slice – enjoy!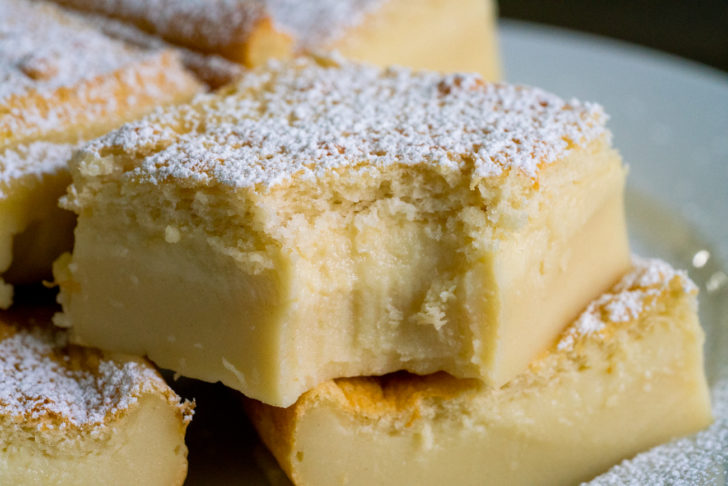 Vanilla Magic Bars
Serves 9
1 hour 30 minutes
Ingredients
2 cups warm milk
1 1/4 cups powdered sugar
1 cup all-purpose flour
1/2 cup (1 stick) unsalted butter, melted and cooled
4 eggs, separated
1 tablespoon water
2 teaspoons vanilla extract
1/4 teaspoon kosher salt
powdered sugar, as needed, garnish
Preparation
Preheat oven to 325º F and lightly grease an 8x8-inch baking dish with butter or non-stick spray.
In a completely dry bowl or stand mixer, beat egg whites (making sure there is no yolk in the whites) until stiff peaks form, then set aside.
In a separate bowl, beat egg yolks and powdered sugar until thickened and lightened in color.
Add melted butter and 1 tablespoon water into ribbony egg yolk mixture until combined, 1-2 minutes.
Gradually mix in flour and salt until evenly incorporated, then mix in milk and vanilla extract.
Take 1/3 egg whites and fold it gently into batter. Once incorporated, fold in remaining egg whites.
Pour batter into greased baking dish and place in oven.
Bake for 45-50 minutes, or until center is just set, but still a little jiggly.
Remove from oven and let cool completely. Optional: refrigerate to speed up chilling process.
Slice into bars and dust with powdered sugar to serve. Enjoy!
Recipe adapted from Oh My Goodness Chocolate Desserts
SKM: below-content placeholder
Whizzco for 12T