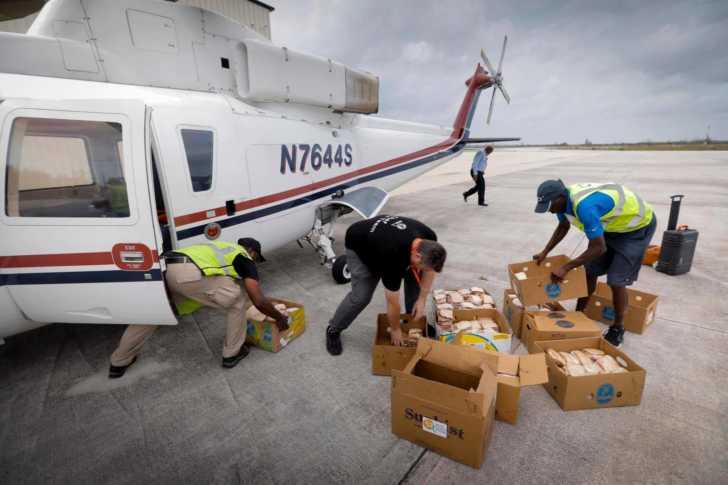 THANK YOU for all your generous donations. Together, the 12 Tomatoes community gave $7,602 to support the emergency relief efforts in the wake of this devastating hurricane. Your cash went to fund protective equipment and targeted cash grants to support front line efforts of first responders. Our non-profit partner GreaterGood.org identified the best organizations to support and distributed those grants within a week of your donation. In addition to protective gear and relief support, your donations also funded over 1,900 meals for affected families. Thanks for supporting this 12 Tomatoes Cares campaign!
*********************
On early Thursday 27, Hurricane Laura made landfall. With sustained winds of up to 150 mph, Category 4 Hurricane Laura slammed the region with an "unsurvivable storm surge" overnight, according to the National Hurricane Center (NHC). Over 1.5 million families and their beloved pets evacuated their homes. This already dangerous situation is made even more perilous due to the coronavirus pandemic. As the weakened storm churns inland, sustained flooding and wind remain a threat to all life and property. Your urgent support is needed.
With your help, GreaterGood.org is swiftly working to provide emergency supplies for people, transport pets to safety, and fund emergency medical care. Donate Now!
Our efforts so far include:
• Providing 3-ply masks to human and animal response teams to protect them as they work to save others
• Fielding cash grant requests from responders helping people
Want to join us in supporting a good cause? We're raising money for GreaterGood.org and your contribution will make an impact, whether you donate $5 or $500. Every little bit helps. Thank you for your support.
Our non-profit partner GreaterGood.org is devoted to protecting the health and well-being of people (particularly women and children), pets, and the planet.