We love this sweet and salty combo!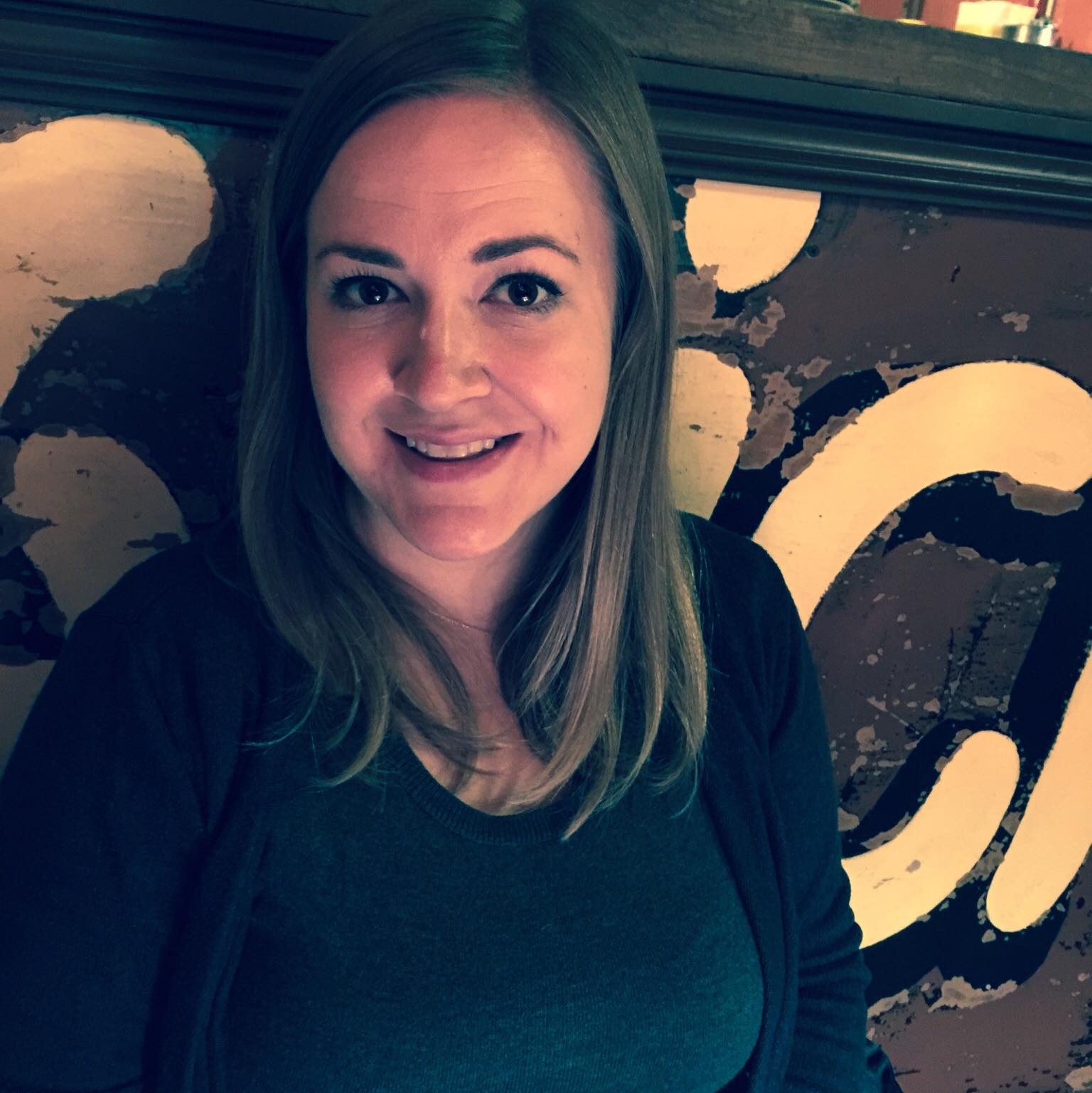 Kristy Norrell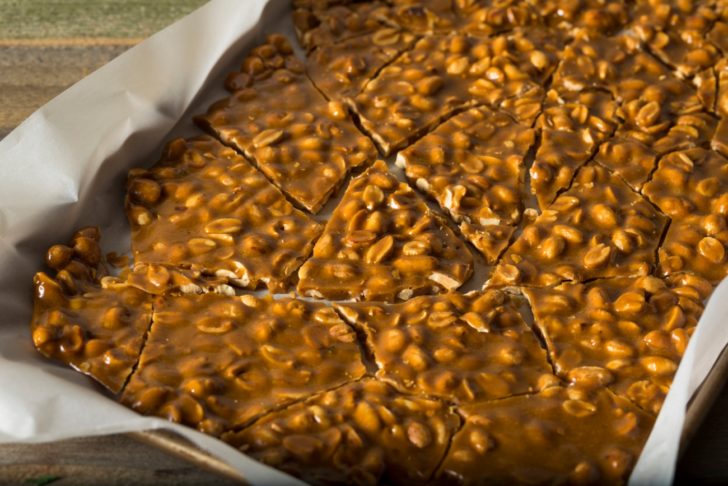 If you've never made candy in your very own kitchen, then this Peanut Crunch is the place to start. While the different stages in candy making can seem daunting, the process for making this type of brittle is really simple. And it's a salty and sweet delight of a crunchy treat, so it's not one you're going to want to miss out on.
You start by heating sugar, corn syrup, and water until it reaches a boil and then you let it cook until it reaches the "soft ball stage." If you have a candy thermometer, this happens at 240°F. If you don't, the way to check is to drop a tiny amount of the mixture into some cold water. If it's at soft ball stage, it will hold shape in the form of a (loose) ball and is still very pliable. (There are estimates of the cooking time in the directions so you know when to check.)
After that, you add the butter and peanuts and continue cooking the mixture until it has reached "hard crack stage" or 300°F. At hard crack stage when you drop a bit of the mixture into some cold water, it will form hard and brittle threads that are no longer pliable. This stage is what's used for brittles and toffees and such.
A little baking soda adds some volume to this crunchy confection. If your peanuts are heavily salted (and/or if you use salted butter), you might want to omit the salt from the candy to keep it from getting too salty.
We just love to make this up and portion it out to share with friends. It's such a simple and delicious treat… and with the softer crunch of the peanuts and the sweet and salty crack of the candy, there's a whole lot of crunchiness going on here!
Peanut Crunch
Ingredients
2 cups sugar
2 cups roasted peanuts
1 cup corn syrup
1/2 cup water
4 tablespoons butter
1 tablespoon vanilla extract
2 teaspoons baking soda
1/2 teaspoon salt
Preparation
Line two baking sheets with parchment paper or a silicone mat. Set aside.
In a large saucepan over medium heat, combine sugar, corn syrup, and water. Cook, stirring occasionally, until mixture reaches 240°F or soft ball stage, about 20 minutes.
Add peanuts and butter and continue cooking until mixture reaches 290°F or hard crack stage, about 10-12 minutes.
Remove from heat and stir in vanilla, baking soda, and salt.
Pour mixture onto prepared sheets and spread out to 1/4" in thickness. Allow to cool completely before breaking into pieces. Enjoy!
Adapted from A Dash of Sanity.
SKM: below-content placeholder
Whizzco for 12T