*******
UPDATE: Thank you for all your amazing generosity towards this meaningful campaign. Together, the 12 Tomatoes audiences gave $21,130 in cash donations to fund emergency relief for the families most affected by this disaster. We are so thankful for our 12T Cares community!
*******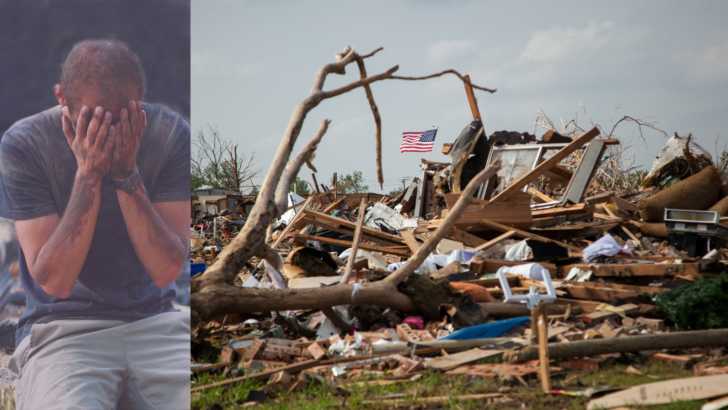 Overnight on December 10 and 11, 2021, at least 30 tornadoes struck 6 states: Arkansas, Illinois, Kentucky, Missouri, Mississippi, and Tennessee. Kentucky was especially hard hit in what the governor is calling "one of the darkest days in the state's history." A state of emergency has been declared, and first responders are assessing damage and still trying to locate survivors in the rubble. At least 64 people have died in Kentucky alone, with dozens more deaths across other affected states. Many other people lost everything, including their homes—weeks away from Christmas.
Greater Good Charities and 12 Tomatoes are already responding, fielding requests from partners on the ground. We are already shipping in emergency supplies, including clothes, backpacks, food, flashlights, batteries, and more. We are working with agencies on the ground to provide food to those without access to nutritious meals, and are in communication with groups who will be rebuilding damaged homes and businesses. But we can't do it without your support.
Your donation will fund these desperately needed emergency relief efforts, providing cash grants, supplies, food, and more to vulnerable people who need it most. Rush your donation now to help victims of this unprecedented winter disaster.