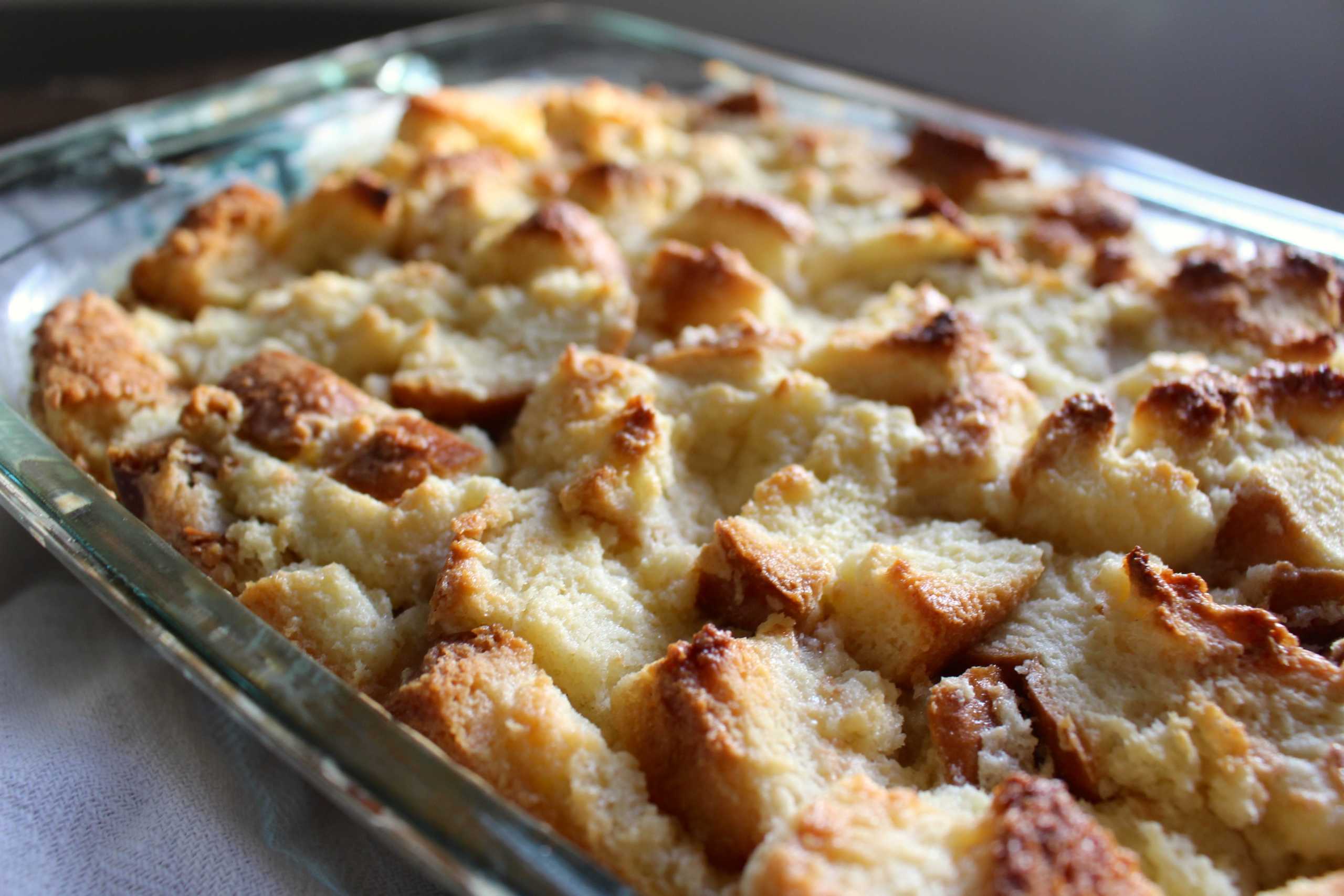 I'm not sure how it took me so long to give bread pudding a try, but since I first tasted it a few years back I have become obsessed. Really, I should have seen it coming. Carbs are my favorite food group and I have a raging sweet tooth. Combine the two and self control goes out the window!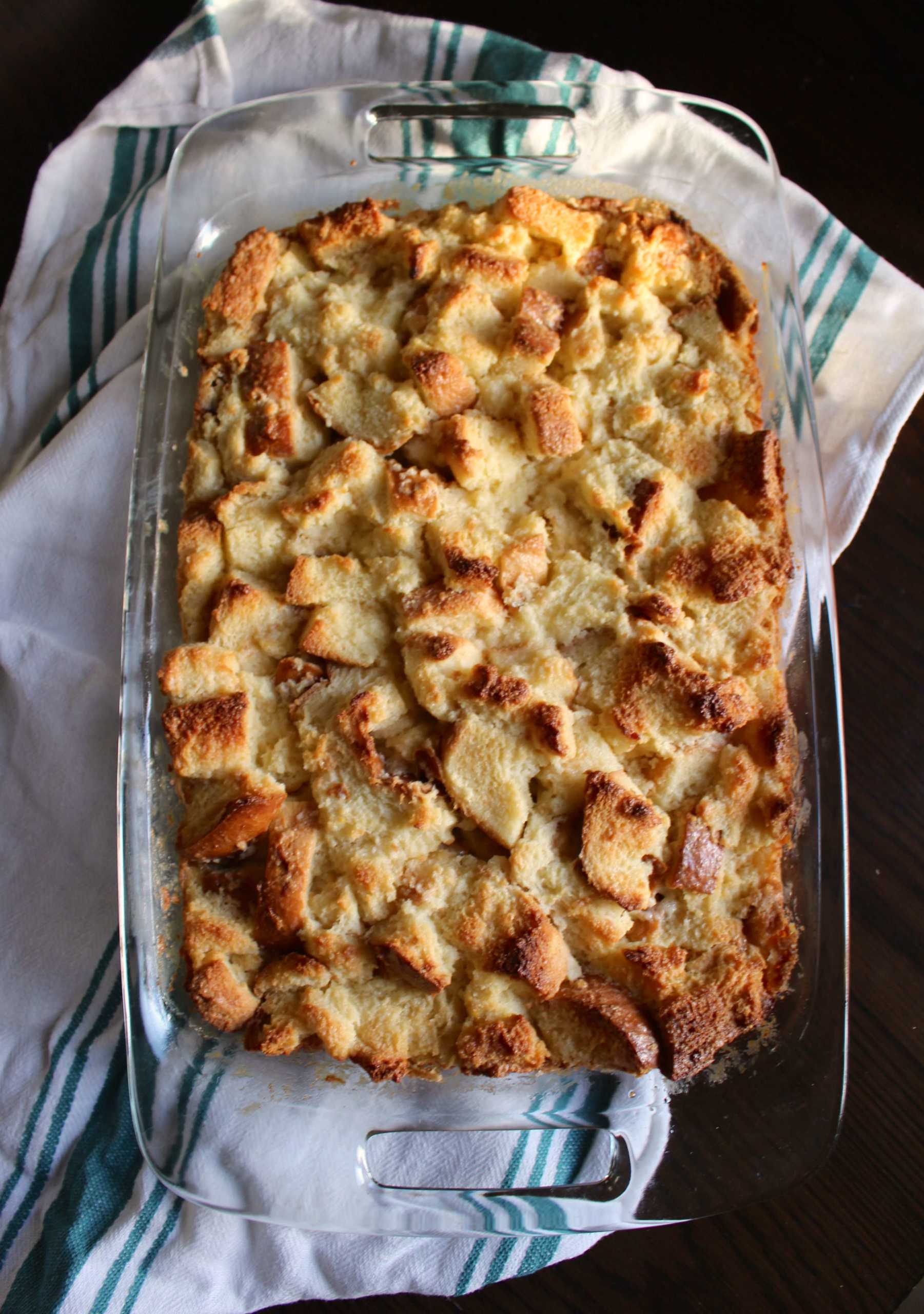 It's hard to beat the classics and that's just what this recipe is. It's the kind of bread pudding that your grandmother would have made, just with a little added kick from the bourbon sauce! You could definitely make this version and skip the sauce, but I must say, I'm not even really a bourbon or whisky fan and I LOVED this sauce. It adds just the right amount of bite to even out the rich flavor of each slice.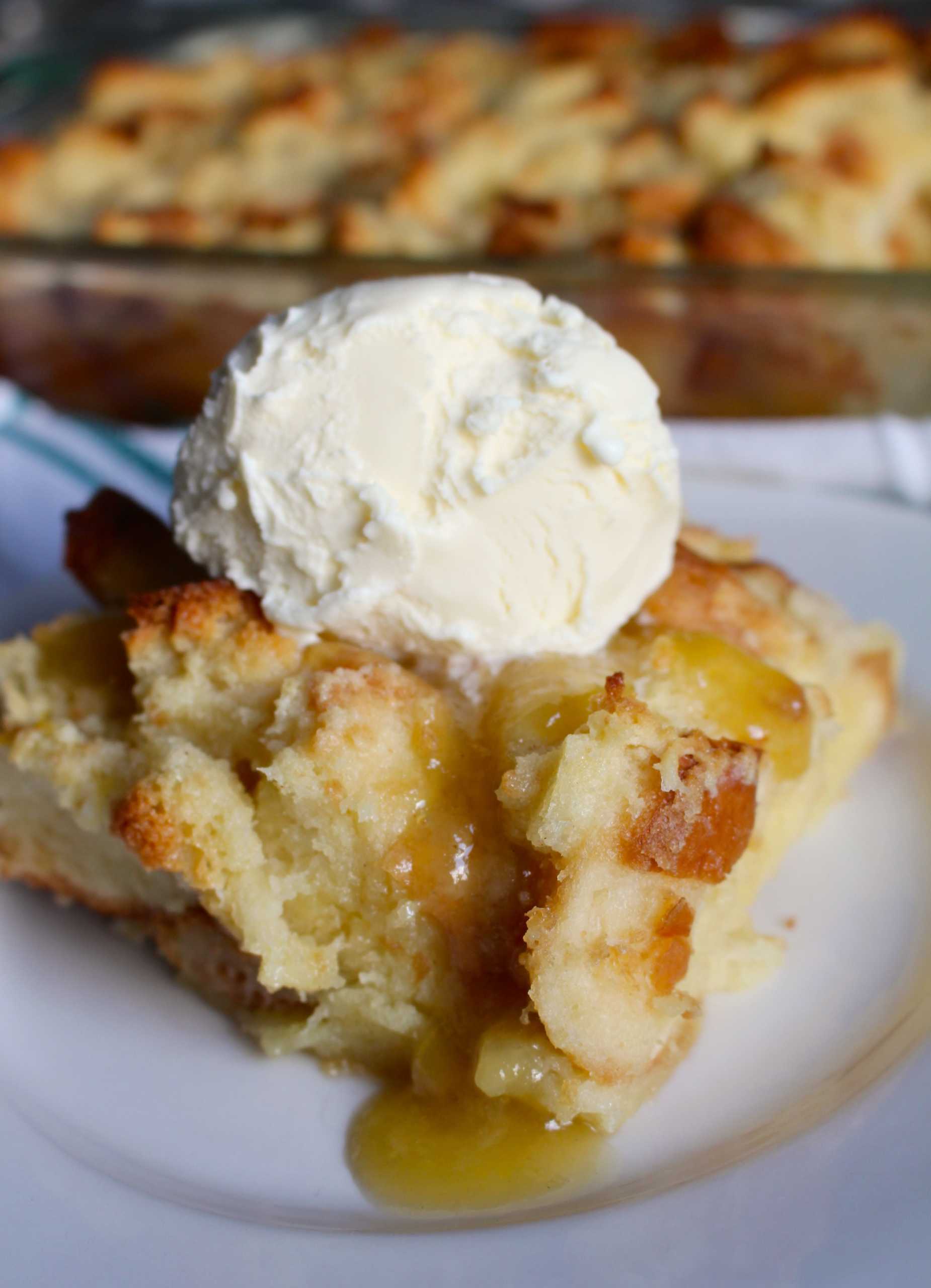 You'll find all the usual bread pudding ingredients here. Start out with stale white bread (leave it out on the counter overnight if you only have fresh bread and are on a time crunch!) cut into cubes and then soaked with indulgent heavy cream and whole milk. From there, you only have a few more ingredients to whisk together. Toss the mixture until all the liquid is soaked up and you're ready to bake!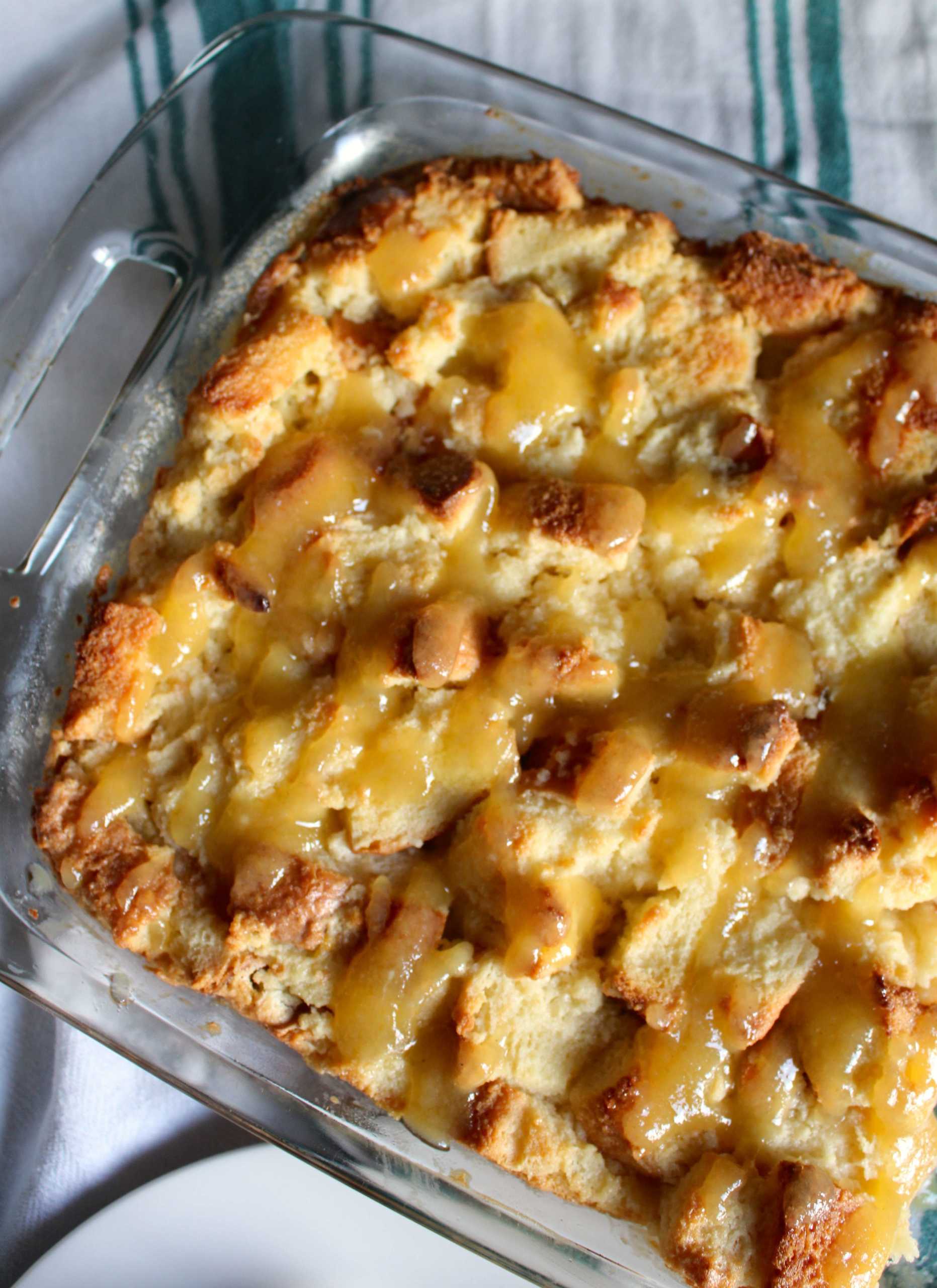 Next up is the sauce, and it's really just as simple. You'll melt the butter in a saucepan and add in the eggs and sugar. Stir continuously for a smooth custardy texture, you don't want that sugar to burn! You'll know it's done once it's thick enough to stick to the spoon or whisk. Pour in the splash of bourbon and it's good to go! If you're not serving it immediately, you may get some separation, so give it a good stir a few minutes before you're ready to dig in.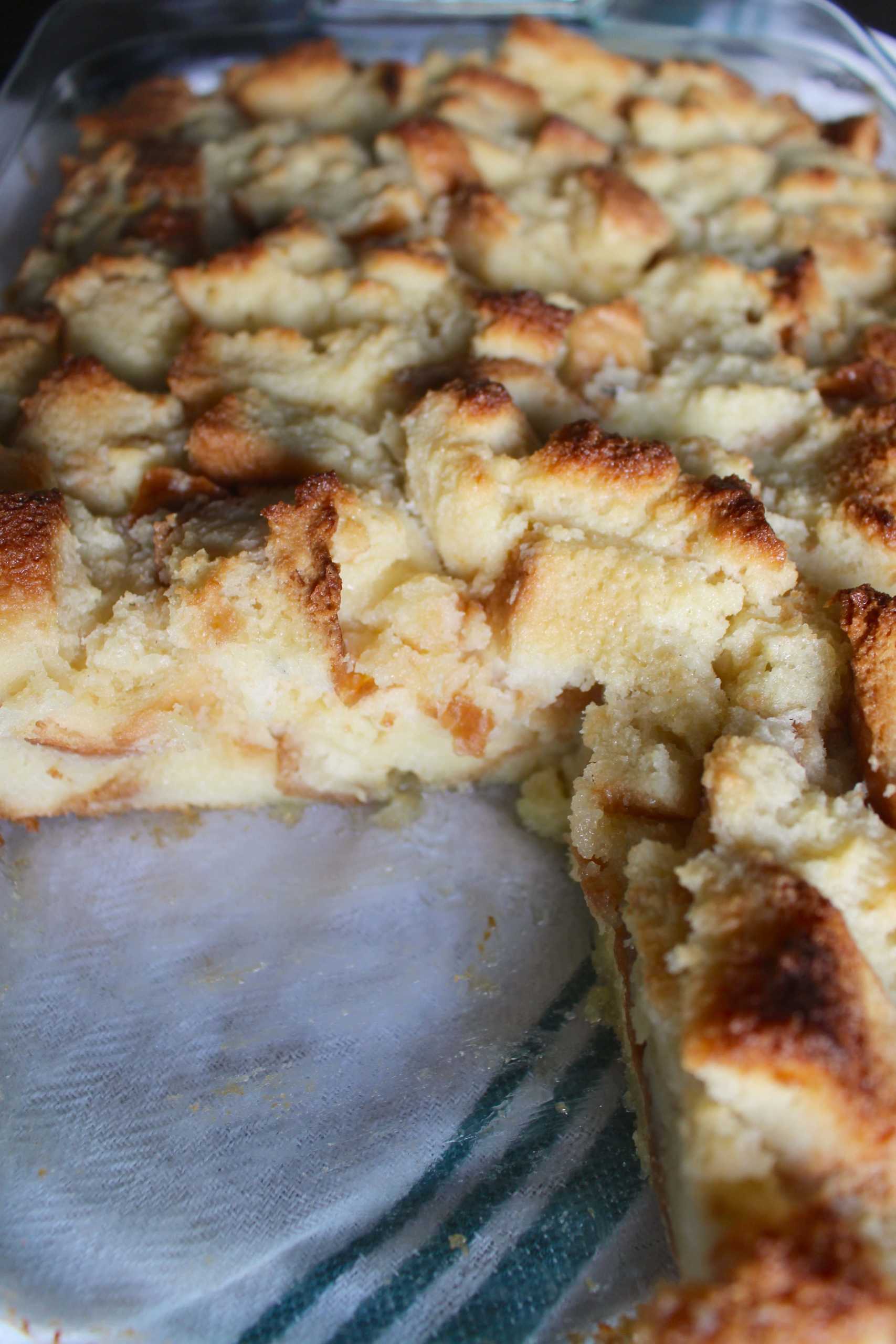 If you're looking to switch up your holiday baking I highly recommend you give this recipe a try. It's a classic for a reason. I know you'll agree after the first bite!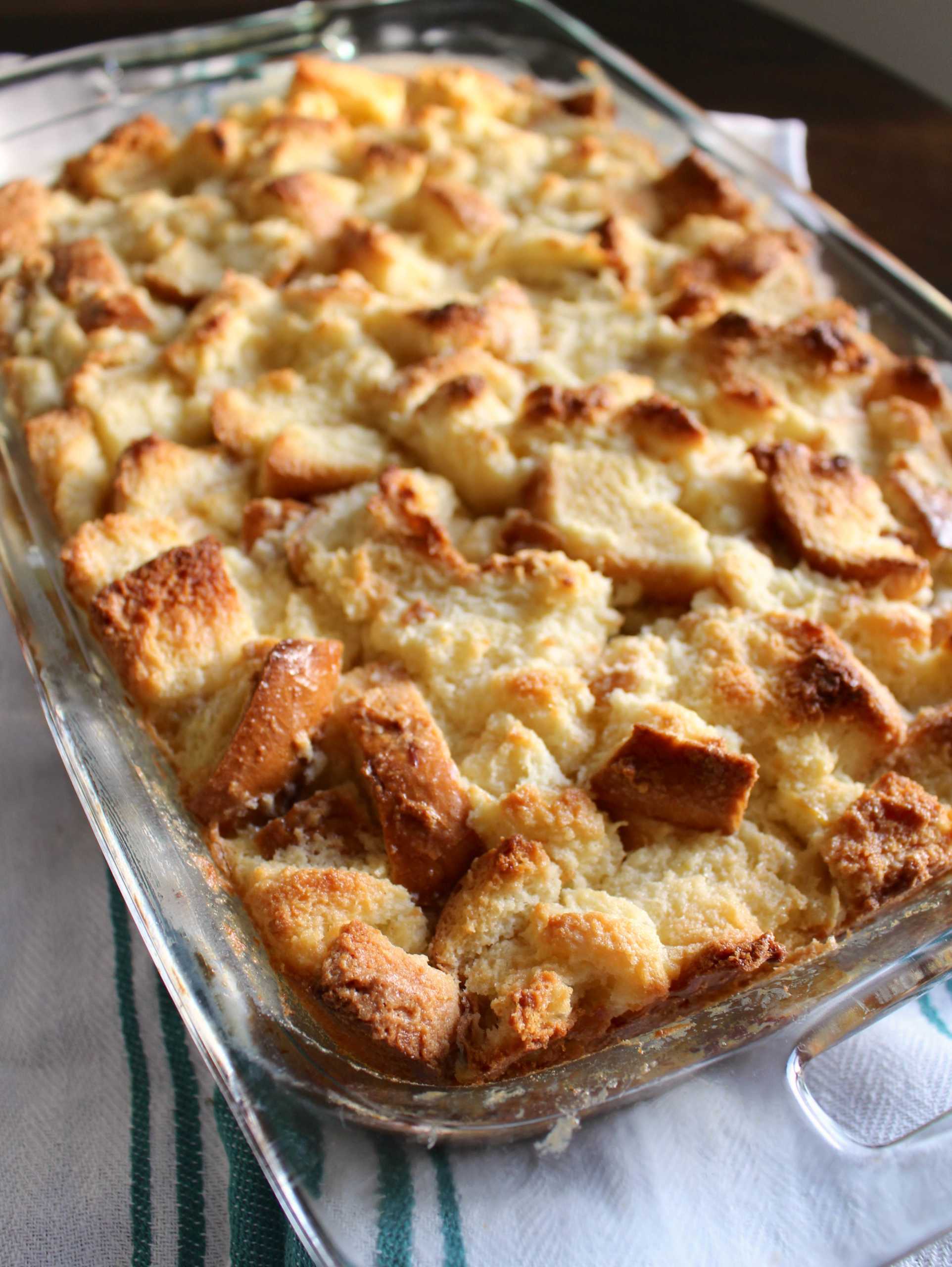 Grandma's Bread Pudding
8
20m prep time
1h cook time
Bread Pudding
1 loaf French bread, best stale
2 ½ cups heavy whipping cream
1 ½ cups whole milk
3 eggs
2 cups sugar
2 tablespoons vanilla extract
¼ teaspoon salt
4 tablespoons bourbon
Bourbon Sauce
½ cup unsalted butter
1 cup sugar
1 large egg
½ cup bourbon
Bread Pudding
Preheat oven to 350 degrees F and grease a 9x13 baking dish.
Slice bread into 1 inch cubes and place in a large mixing bowl. Pour cream and milk over the cubed bread.
Toss the bread mixture until the liquid has been absorbed.
In a medium bowl, combine the eggs, sugar, bourbon, vanilla, and salt. Beat until smooth, then pour over the bread mixture.
Transfer mixture to the prepared baking dish.
Bake until golden brown and crispy on top, about 45-50 minutes.
Remove the pudding from oven and let cool to room temperature while making the sauce.
Bourbon Sauce
In a medium saucepan, heat butter until fully melted.
Add sugar and egg while stirring.
Continue to cook over low heat while stirring constantly. Once sauce thickens enough to coat the spoon, remove from heat.
Stir in bourbon. Sauce may separate if not served right away. If so, whisk before serving.
Pour sauce over sliced pudding.
Recipe adapted from www.gritsgraceandgumption.com
SKM: below-content placeholder
Whizzco for 12T