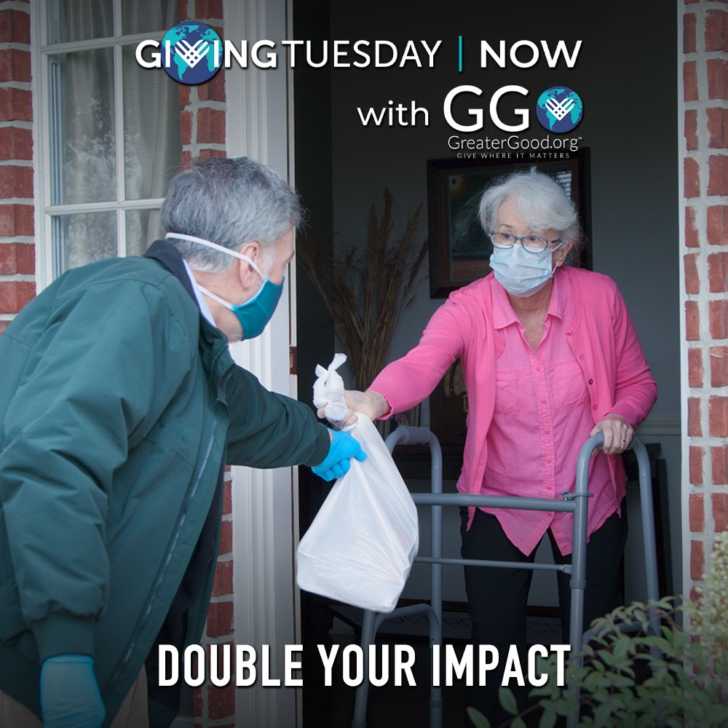 $13,390! That's how much you, our 12 Tomatoes Cares community, generously gave to help feed families in need during the peak of the Covid-19 pandemic. This campaign exceeded our goal of $10,000 and has concluded. Thank you for all the donations, shares, and support. Our non-profit partners at Greater Good Charities successfully distributed these funds to the frontline food pantries where the need was greatest. 100% of the funds generated from this campaign went to purchase food that these pantries needed to supplement their rise in need within their communities.
We're so grateful for the support and love from our 12 Tomatoes Cares community!
***************
Give the gift of health and comfort to people most impacted by the pandemic.
As COVID-19 cases continue to rise across the country, our neighbors and loved ones face new and difficult challenges when it comes to accessing basic necessities. And the most basic of these, food, can be the most difficult to come by. Millions of people in the U.S. alone—including vulnerable families, essential workers, medical professionals, emergency responders, and those quarantined with the virus—are struggling to acquire healthy meals.
That's why on #GivingTuesdayNow, Greater Good Charities is amplifying our response to this emergency. Your gift will help get food to the most vulnerable children and families living in poverty, community centers providing care to the families of our front-line responders, veterans housing groups, those in quarantine, healthcare workers, pet owners and countless others. Every dollar you give will support local communities struggling with the effects of coronavirus.
Join us on May 5th for #GivingTuesdayNow, a new global day of giving as an emergency response to the unprecedented need caused by COVID-19. Thanks to a generous donation from the Klintworth Family Foundation, your donation will be MATCHED dollar for dollar, up to $10,000.
The terrible impacts of the global coronavirus pandemic require an extraordinary community response. No life has gone untouched by the crisis, but this creates a unique opportunity to understand and engage in relief efforts for and alongside each other. Even while we are physically distant, we can come together to create a wave of support for our communities: if you are able, NOW is the time.
Greater Good Charities is devoted to protecting the health and well-being of people (particularly women and children), pets, and the planet.