People love Five Guys burgers, but not everyone can enjoy their food – particularly if they have a peanut allergy.
In fact, all Five Guys locations across the US have a sign in their windows warning potential diners of the peanut dangers. However, despite some people having allergies, Five Guys embraces the humble peanut, even going as far as offering a complimentary peanut snack to its customers.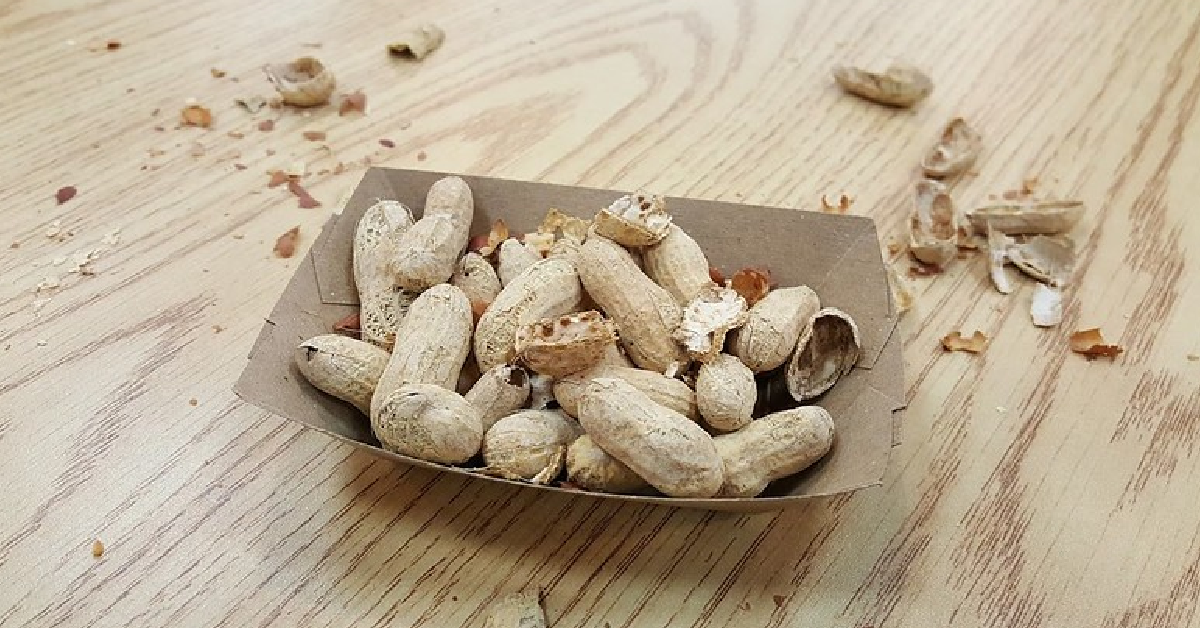 But with peanut allergies being one of those really common allergies, why does Five Guys do it? Well, according to a report by Mashed, there is a reason for it – and it's quite interesting!
Back in 2017, a former employee for Five Guys posted to a Reddit AMA why the chain has the peanut bins. Simply put, the employee wrote, "The peanuts are to distract the customers so that they won't stare at us."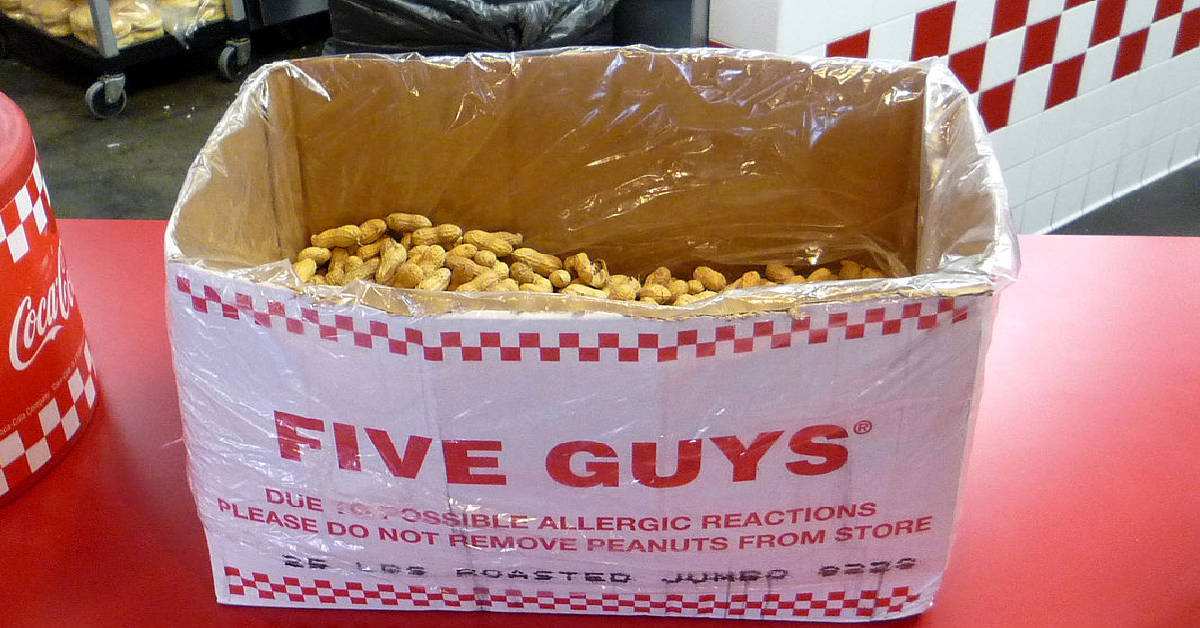 If anyone has ever been inside a Five Guys, this tactic actually makes a lot of sense. In a Five Guys, the burgers will often take a little longer to cook since they don't smash the meat down like other places. This might mean it takes longer to cook, but it also ensures that the meat stays juicer.
But for some people who are used to fast food being synonymous with fast service, waiting isn't what they want to be doing. That is why giving out free peanuts as a snack option can help to keep customers happy while they wait in line.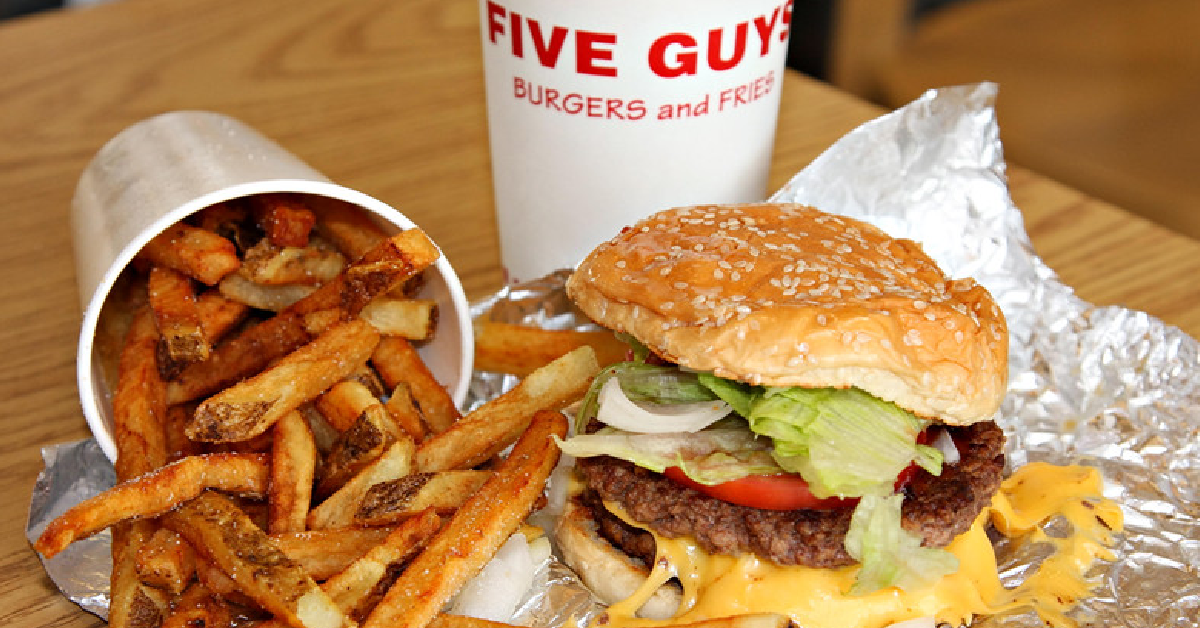 While it's a good idea, it still doesn't explain why they wouldn't go for something less likely to cause an allergic. But as Stan Phelps reports, it also doubles as another reminder for people with allergies – who might not have seen the signs – that Five Guys loves their peanut oil.
Yes, if you don't know, Five Guys cooks its fries in peanut oil. While their fries are incredibly delicious, someone with a peanut allergy should not be eating there. Even though they say on the menu that all fries are cooked in peanut oil, it can be easy to miss – especially if there's a line behind you and you're rushing because you don't want to hold anyone up.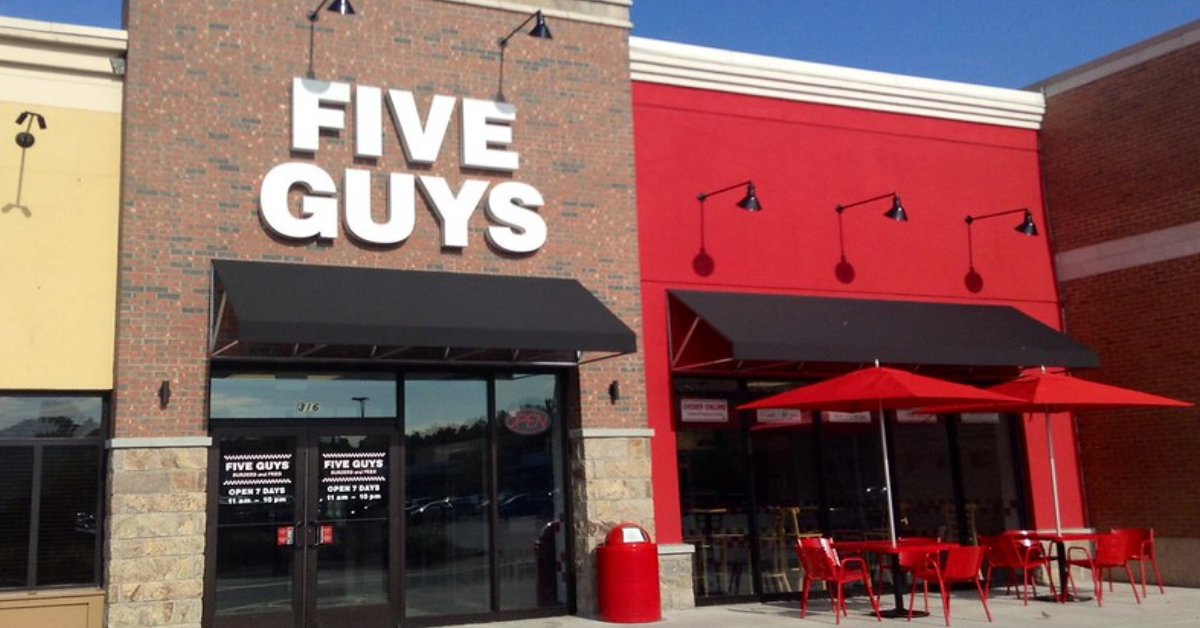 But you know what isn't hard to miss? Big bins of peanuts – particularly if you're someone with a peanut allergy. Seeing this would definitely make you inquire about the use of peanuts or peanut products in their food.
It is more than likely that these free peanuts are here to stay so long as the company continues to use the peanut oil in their fry making. What do you think about Five Guys' free peanuts? Let us know!
SKM: below-content placeholder
Whizzco for 12T