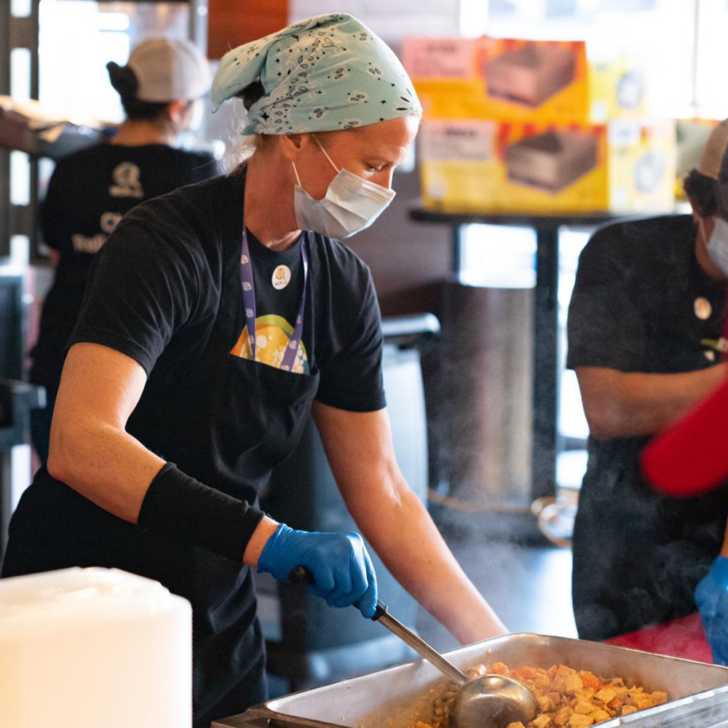 WOW!!!! We're so grateful for all the support for this campaign from our 12 Tomatoes community. We crushed our original goal of raising $5,000 and together we raised $50,530 to fund meals for frontline Covid health workers via restaurants that were greatly impacted by the pandemic.
Via our non-profit partners Greater Good Charities and World Central Kitchen, your donations funded thousands of meals for frontline workers via struggling restaurants in the New York City, Los Angeles, Oakland, New Orleans, Washington DC and Miami communities.
Our 12 Tomatoes Cares Facebook Fundraiser campaign is over, but you can still donate to this worthy cause by visiting our non-profit partner GreaterGood.org HERE.
***************
Help feed healthcare workers and support local restaurants during the nationwide health crisis.
As the coronavirus hits us hard at home, healthcare workers are operating around the clock on the frontlines. They're performing double and triple shifts, often without the personal protective equipment they need to stay safe, and finding or cooking a meal after treating patients for 18 hours isn't always an option.
Meanwhile, many local restaurants are closed due to Stay at Home orders, and many others are on the brink of closing. These hard-working Americans have spent their entire lives serving and providing for others because they love it, but they too are struggling.
Now, you can serve those that serve you. We want to provide our healthcare heroes with the food and energy they need to keep not only themselves safe, but us as well. To do that, Greater Good Charities, in partnership with 12 Tomatoes, is working with World Central Kitchen to give you the opportunity to both feed healthcare workers and support local restaurants in one click. These efforts are going on in New York City, Los Angeles, Oakland, New Orleans, Washington DC, Miami and many other cities across the country.
You can help. Just $12 gives twice by providing a meal to a healthcare worker and supporting the local restaurant that prepared it. Your gift helps keep your community safe, healthy and economically secure. Donate now.