When it comes to easy and elegant entertaining, this is an (almost) effortless dessert that will wow people every time. We love dishes that are easy to put together, and, while this recipe takes some forethought, it's really a breeze to whip up the various components and put together.
Now, a lot of people veer away from desserts involving dough, saying that it's not worth the effort, but this one is so simple, we encourage you to find lots of ways to use it! Throw some ingredients in the food processor and you've basically got your dough made for you. Then all it comes down to is whipping some ricotta and honey together and you can call it a day. The result is a chic tart that has a lovely, full flavor and stunning presentation. Could we ask for anything more?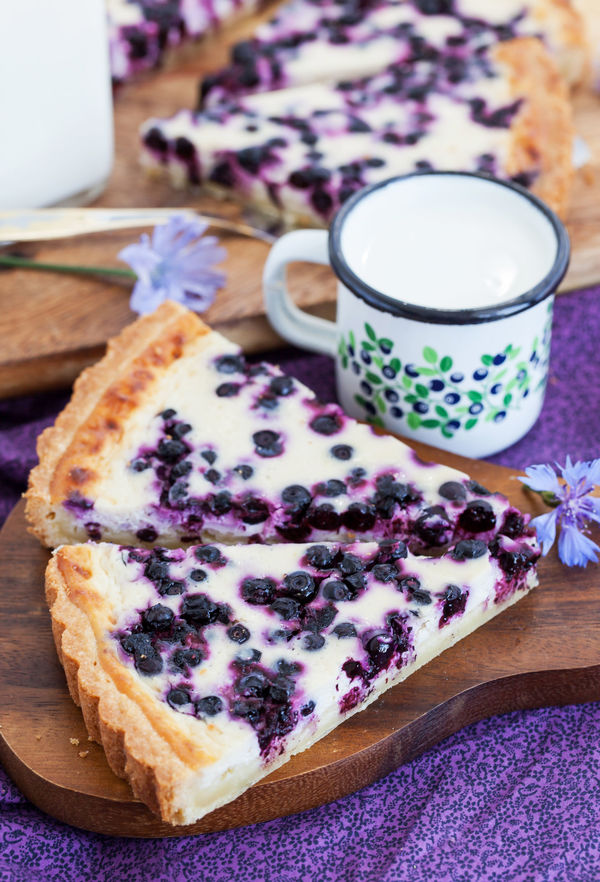 Blueberry Ricotta Tart
Serves 8
Ingredients
Crust:
1 cup all-purpose flour
6 tablespoons cold, unsalted butter, cubed
3 tablespoons cold water
1 1/2 tablespoons brown sugar
1 pinch salt
Filling:
2 cups fresh or frozen (thawed) blueberries
1 1/4 cups ricotta cheese
1/4 cup honey, divided
1/4 teaspoon cinnamon
1/4 teaspoon salt
Directions
In the bowl of a food processor, pulse flour, sugar and salt together, then add cold, cubed butter.
Pulse until mixture is coarse and crumbly, and butter is pebbly, then drizzle in cold water. Continue to pulse until dough begins to form.
Turn dough out onto a lightly floured surface and knead for 2-3 minutes, or until dough ball forms, then form it into a disc and wrap tightly in plastic wrap.
Refrigerate dough for at least 1 hour.
Once dough has chilled, unwrap and roll it out to 1/8-inch thickness on a lightly floured surface.
Preheat oven to 375º F.
Transfer dough to a 9-inch pie pan and press it gently, but firmly into the pan. Trim off excess around the edges.
Use a fork to prick holes in the bottom, then line with aluminum foil and fill with dried beans (to act as a weight, so it doesn't rise when you pre-bake it).
Place in oven and bake for 12-15 minutes.
Remove from oven and let cool completely.
To make the filling: beat ricotta and honey until smooth and combined, then add cinnamon and salt.
Fold blueberries into mixture, but make sure not to over mix.
Pour mixture into cooled pie shell and evenly spread over the top.
Place in refrigerator and let chill at least 2 hours before serving.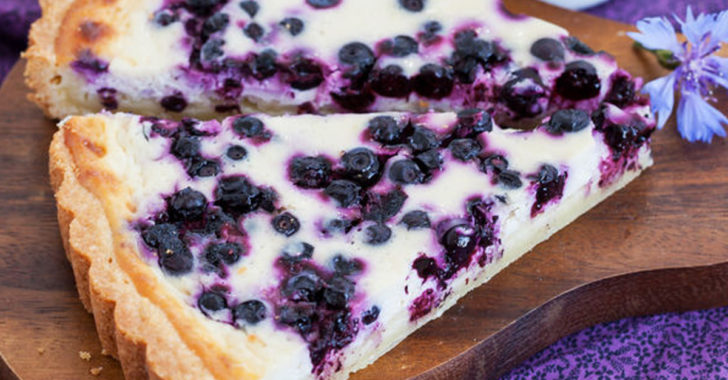 Recipe adapted from Martha Stewart
SKM: below-content placeholder
Whizzco for 12T