What if I told you that you could get a gorgeous and classy-looking wedding cake for just $50? You'd probably look at me like I have two heads, but luckily, I have the photo to prove it.
A DIY Instagrammer, Jessica of @cottagefarmhouse, posted about her brother Jeremy's extremely frugal wedding. Jeremy and his wife Gosia wanted to save as much money as possible, so they didn't really have a flower budget or a cake budget to speak of.
Instead of shelling out hundreds of dollars for a wedding cake, Jeremy and Gosia made one themselves with the help of Jessica and a pastry chef relative.
They bought two sheet cakes from Costco, then resized them and shaped them into tiers.
Then they refrosted the cakes and covered them with $10 worth of flowers from Trader Joe's.
The result is stunning and definitely looks like it's worth more than $50! Costco and Trader Joe's are just the best.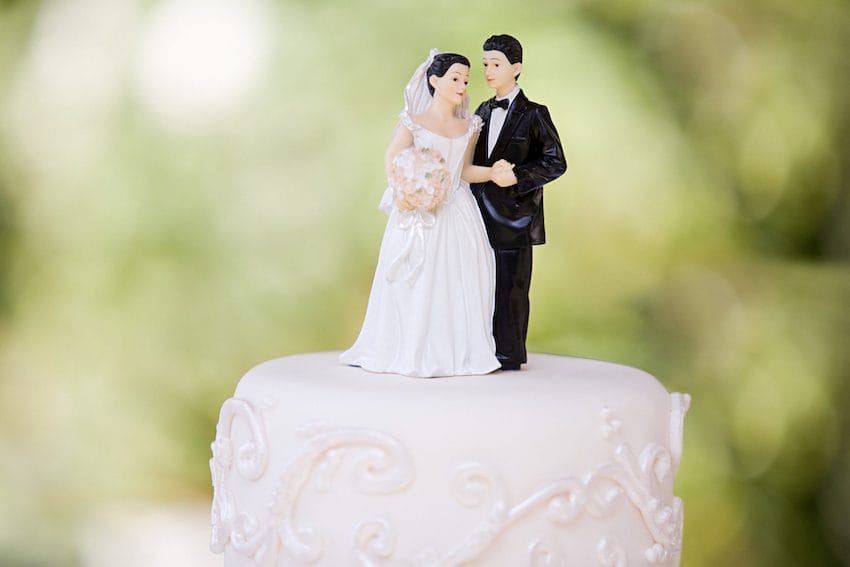 Aside from the wedding dress, the wedding cake is probably THE biggest centerpiece of a wedding. Every guest looks forward to seeing it (and eating it), so it better be good.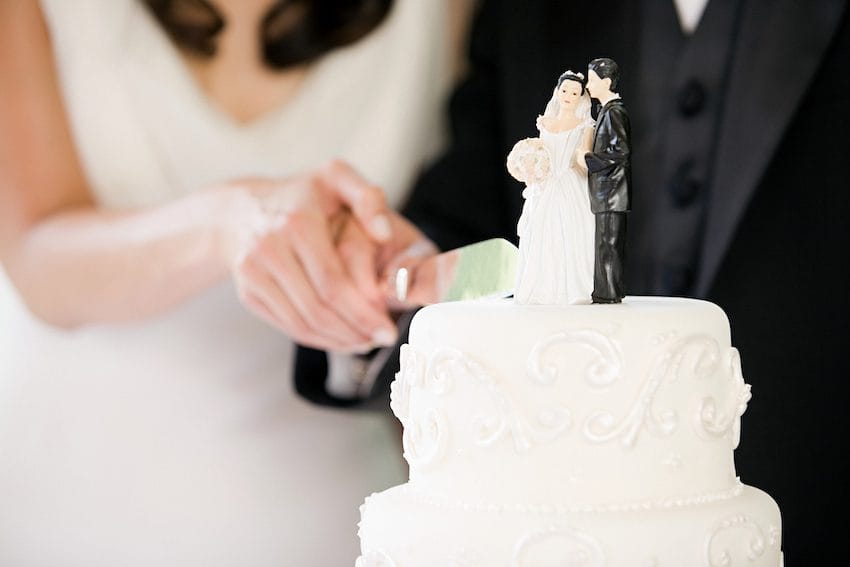 And because they're so important, they're also extremely pricey. A great professional wedding cake can cost upward of a thousand bucks.
That's where DIY skills come in handy.
One couple, Jeremy and Gosia, managed to make a gorgeous four-tiered wedding cake for just $50.
The bride and groom finessed a last-minute cake with the help of Costco, Trader Joe's, Hobby Lobby, and a relative who's a pastry chef.
"They bought two @costco cakes, cut them, stacked them, re-iced with buttercream icing, and covered with $10 @traderjoes flowers," Jessica explained.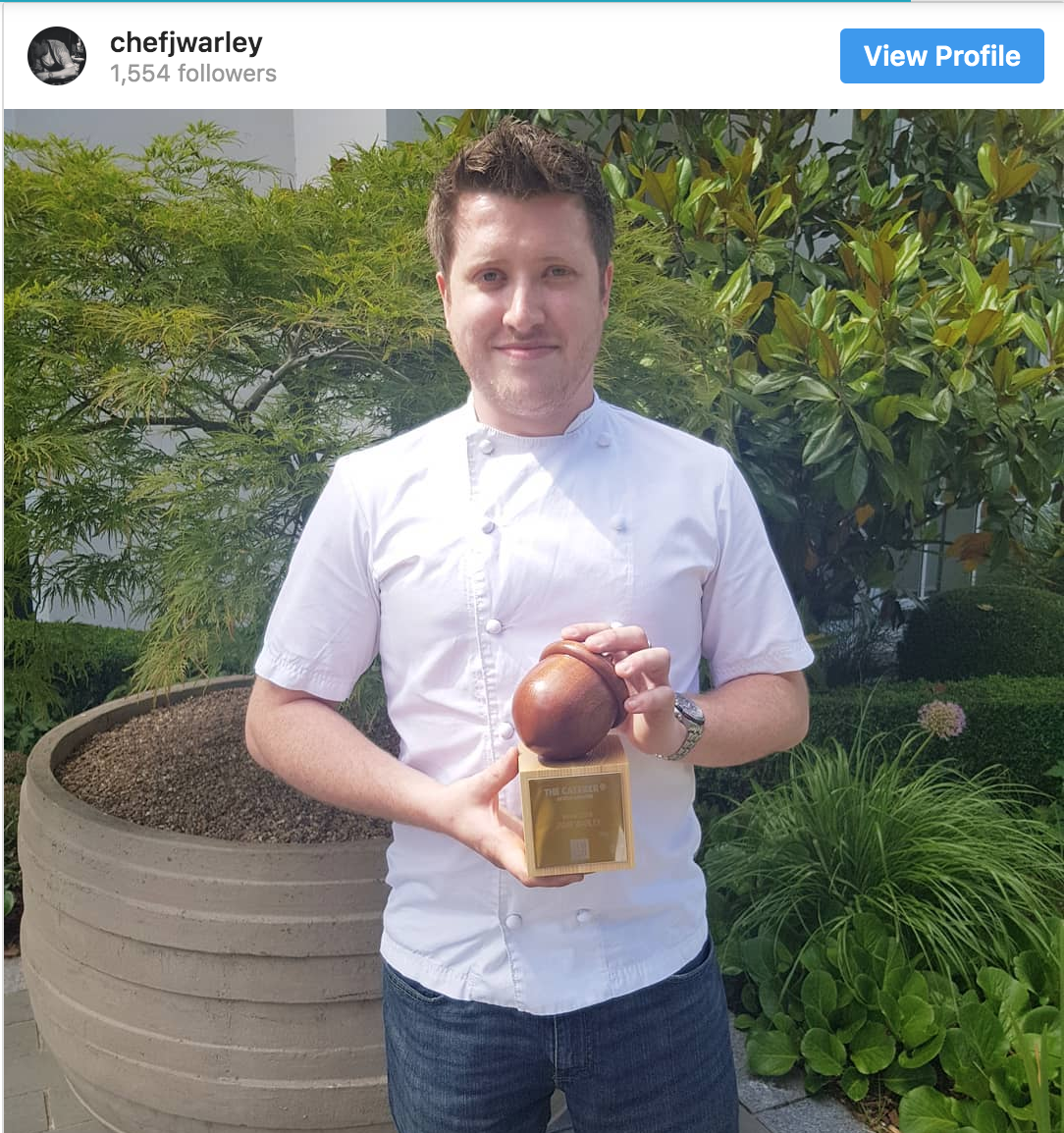 Jessica helped out with the cake stand.
"Displayed on the stand I built using stuff from @hobbylobby… beautiful on a budget!" she wrote.
Here's the final result.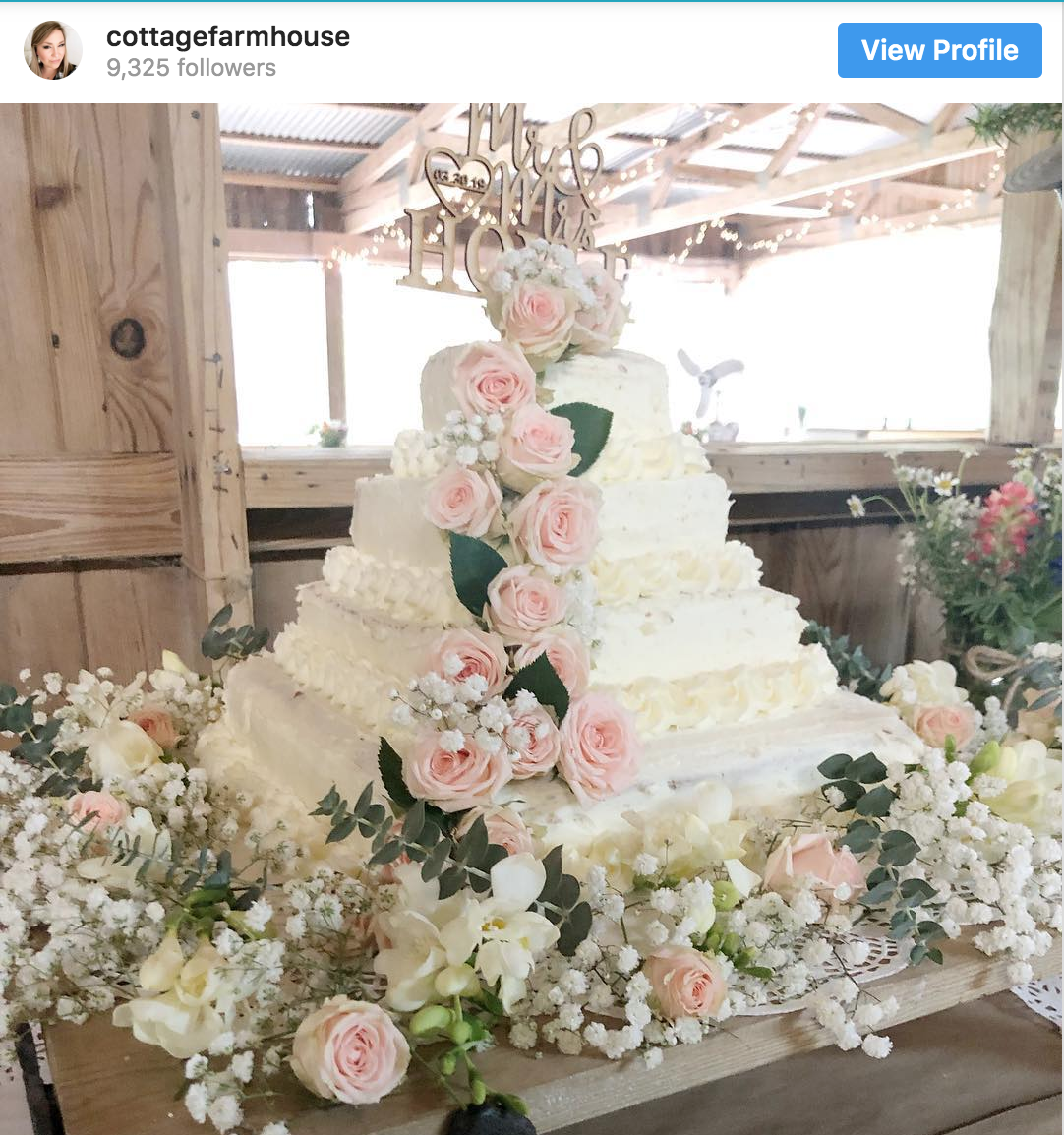 Pretty dang gorgeous for a Costco wedding cake, right? Especially one that was "thrown together" the day before the wedding! Jessica says the process took a couple of hours.
People on Instagram are certainly huge fans. The post was flooded with impressed comments, and Jessica promised to write a tutorial for how to re-create this cake.

"My brother and my whole family are very hands on DIY and save money wherever we can," she explained in a follow-up post.
She added that Jeremy and Gosia love to travel, so they wanted to save the bulk of their budget for their honeymoon rather than the wedding itself.

"Their flower budget was zero," she said. "Their cake budget was 'let's make cupcakes and freeze for the wedding'."
But two weeks before the wedding, they asked Jessica to come on as wedding coordinator, and she used her DIY savviness to come up with something better.

"I was able to talk my brother into just 'getting Costco cakes and throwing some real flowers on it'," she wrote. "They ordered two of the $18.99 sheet cakes with cream cheese filling and picked up on the way to the venue before the rehearsal dinner."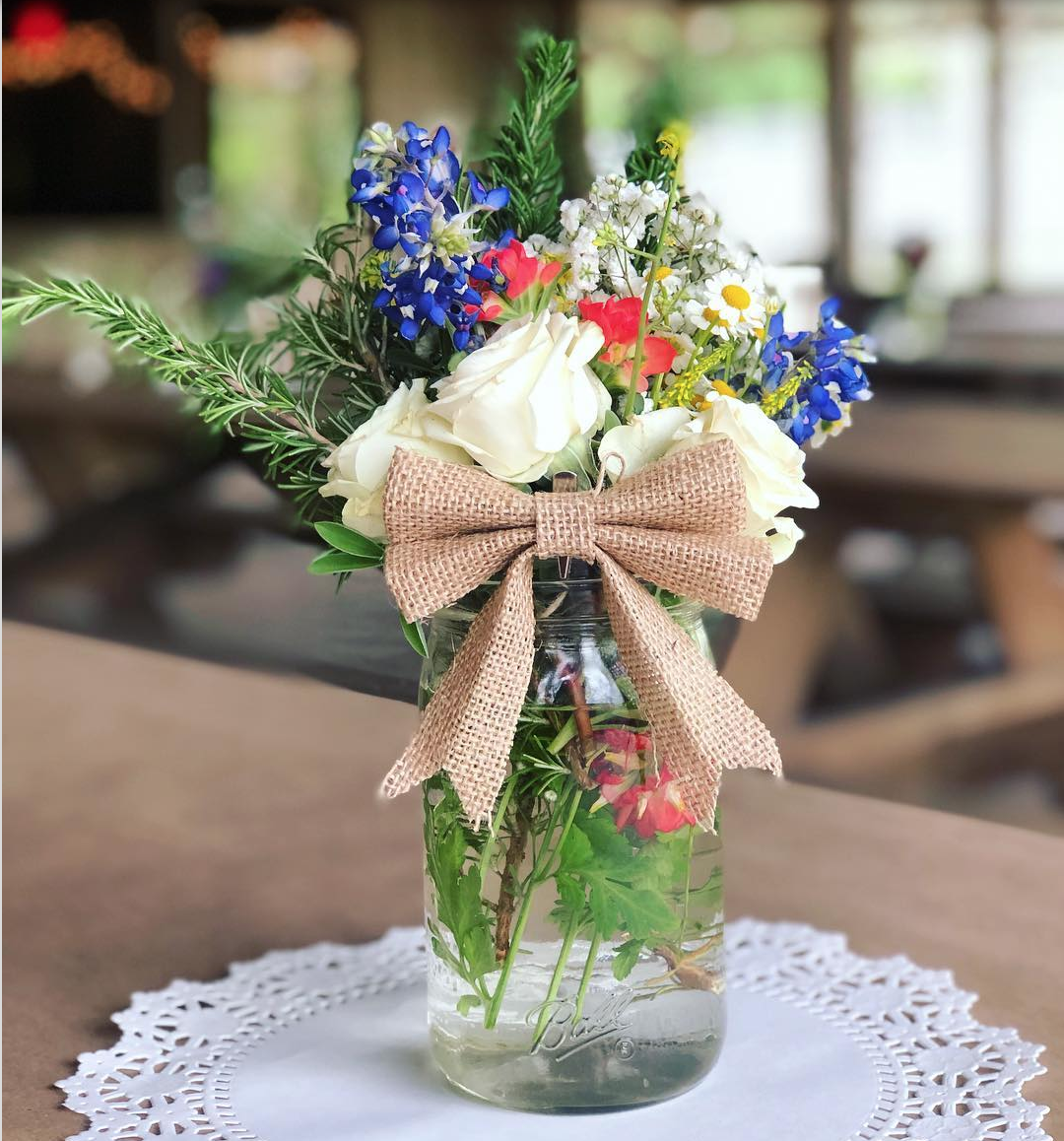 She continued, "With the help of Gosia's brother-in-law, Jamie Warley ( who happens to be a chef in England), the cakes were cut into tiered squares, stacked, re-iced, and arranged a few of the real flowers from the piles of flowers used for decorating (about $10 worth)."

"Oh and should I mention they did not hire a DJ and used Spotify on an iPad for the music for dancing? It really was a beautiful reception on a budget!" she wrote.

Stay tuned to Jessica's page for the cake tutorial — at $50, you could make it for any occasion where you want to feel fancy on a budget, like a baby shower or your birthday.
SKM: below-content placeholder
Whizzco for 12T