Banana pudding just as it's meant to be.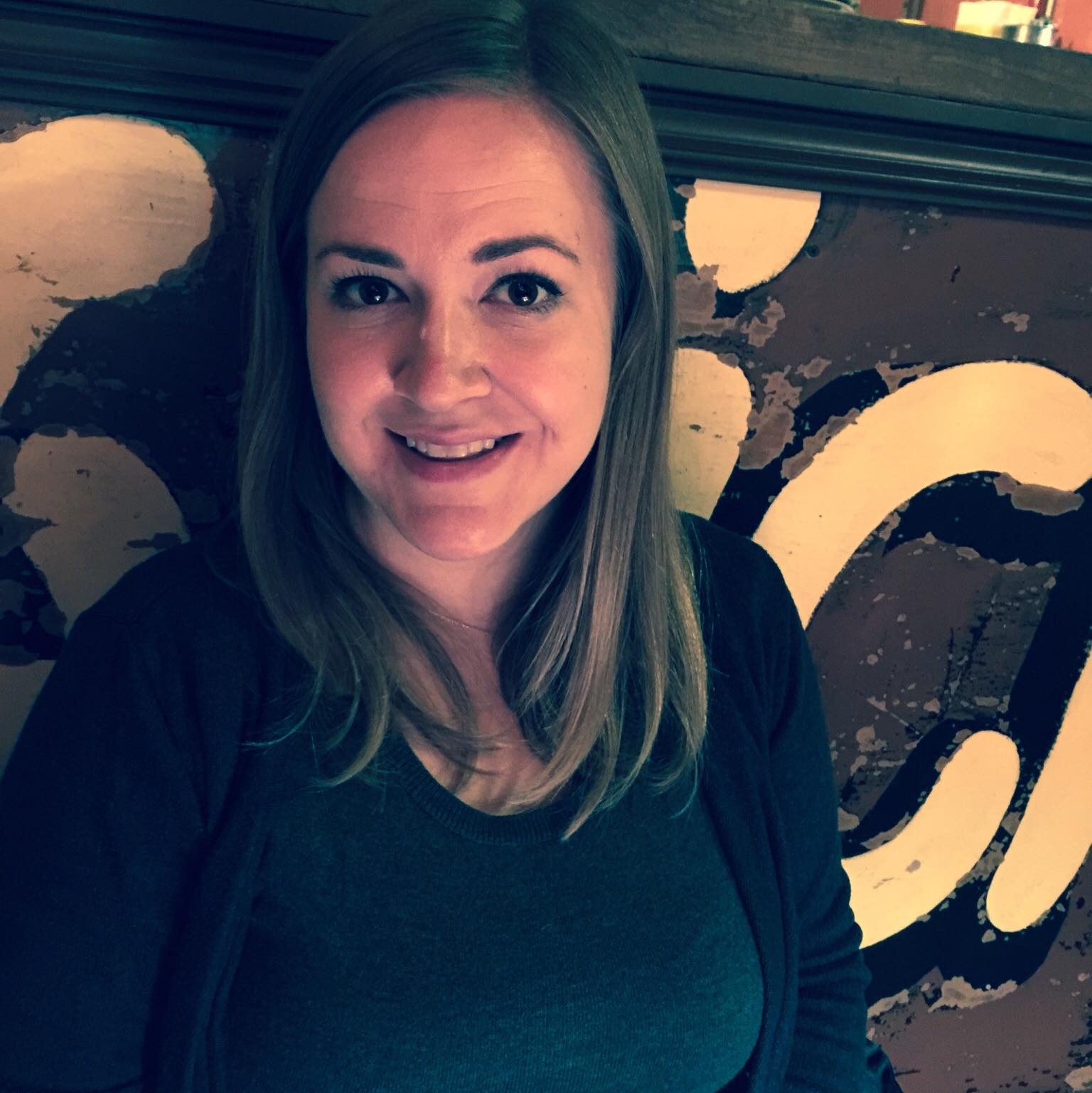 Kristy Norrell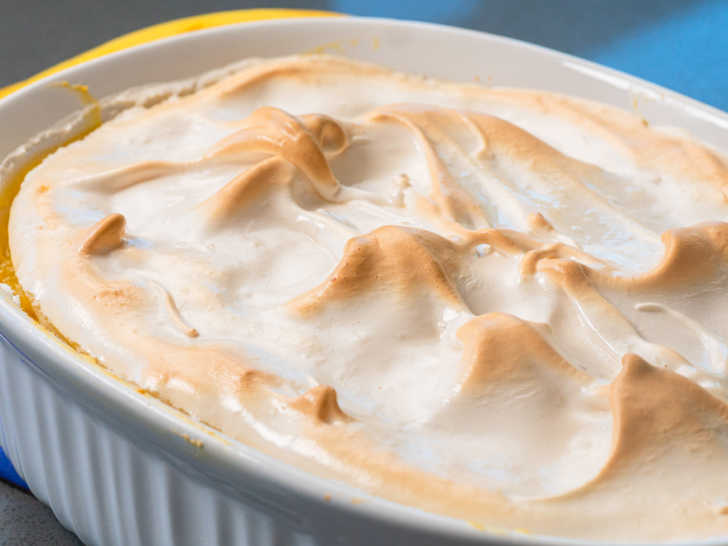 When my mom made us banana pudding, it involved a couple of packets of instant pudding, some Nilla wafers, and maybe some Cool Whip. This is not that banana pudding. This is classic, homemade banana pudding… banana pudding that inspires soliloquies, banana pudding you would travel miles and miles for, banana pudding you crave all year round. Not that my mom's wasn't great – we loved it; still do – but this is banana pudding done right, with a from-scratch vanilla pudding, sliced fresh bananas, and a sweet meringue topping. It still has those Nilla wafers though… some things I can never give up!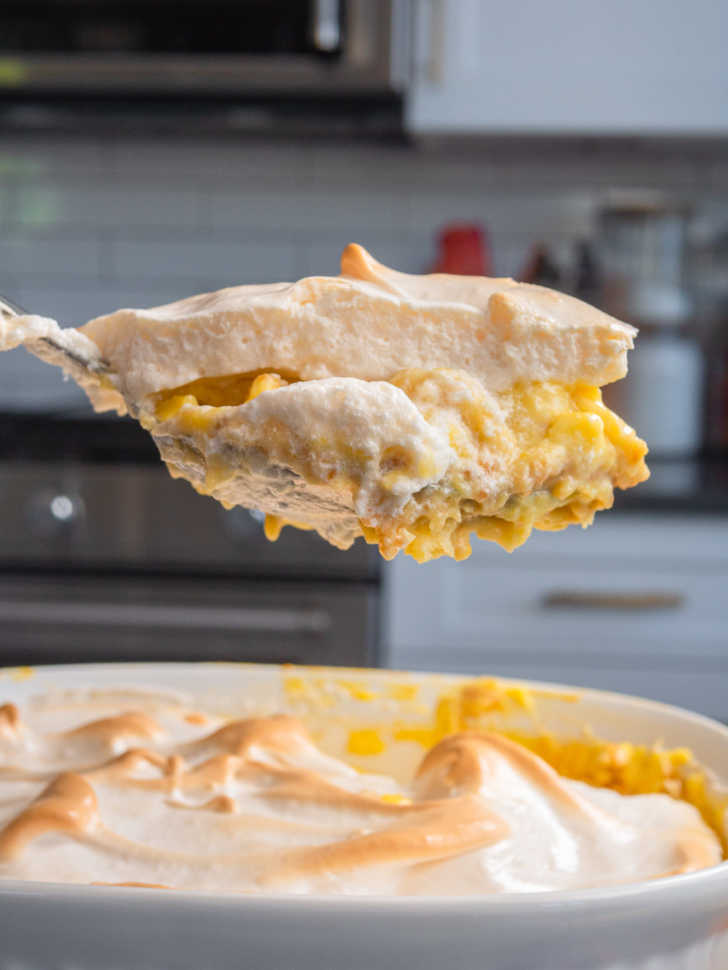 Now, if you're also used to my mom's style of banana pudding, some things about this one might give you pause. First of all, you can serve it warm or cold. Before having it this way, I was so used to the cool and creamy bite of the chilled variety that I couldn't even imagine why you would want a warm banana pudding. But let me tell you – warm banana pudding is HEAVENLY. It makes for a softer Nilla wafer and it intensifies the banana flavor and since here it's true, real banana flavor, that's very good news.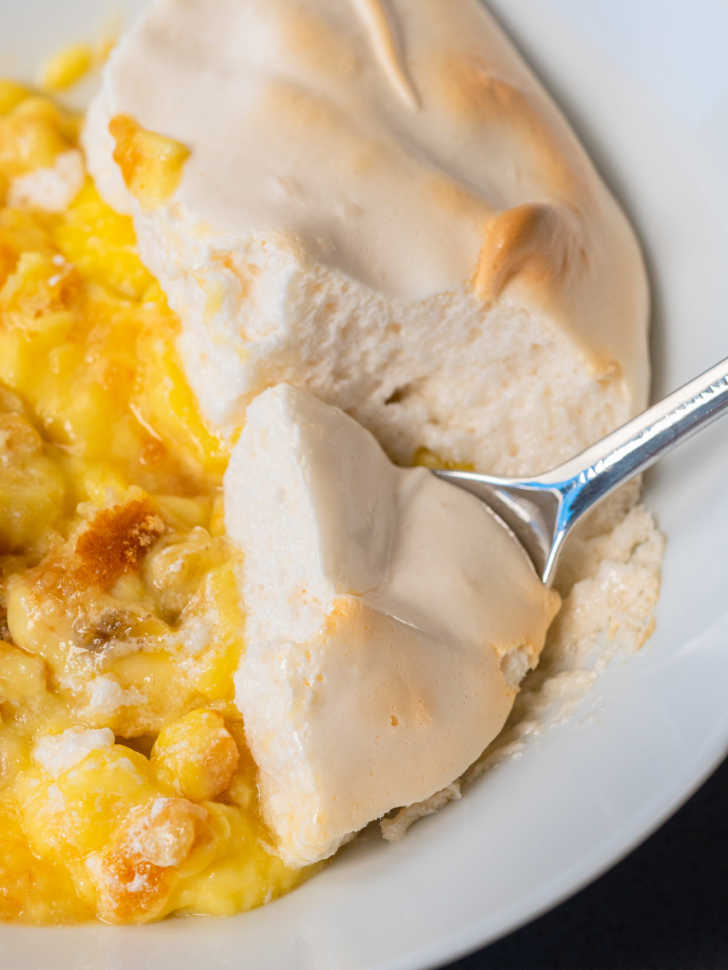 The second thing that might strike you as odd is meringue. Not that meringue is odd, it just wasn't something I was accustomed to in this application. It makes sense though, as the pudding uses four egg yolks and you'll have four egg whites leftover. Meringue is the perfect solution! And now I'll tell you something else – meringue on banana pudding is HEAVENLY. It's delicately sweet and while it's a very different experience than a cool and creamy whipped cream, it gives you that airy contrast to the heavier pudding below. It's good, real good.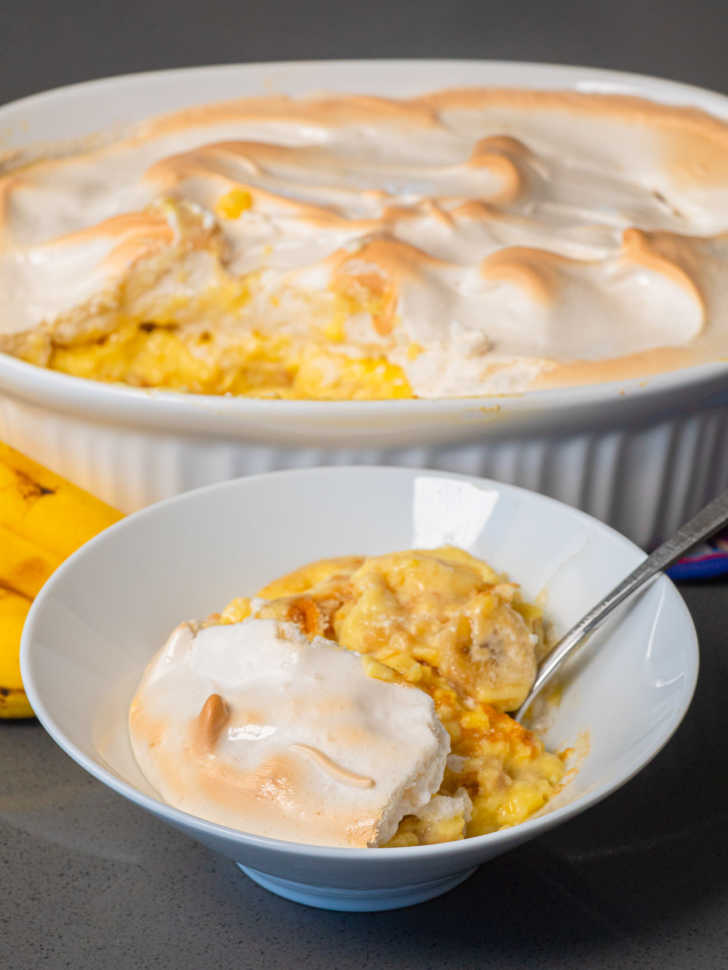 This banana pudding is the one that made me realize why people rant and rave about banana pudding. There's nothing else like the combination of real banana flavor and a homemade pudding with soft vanilla cookies and an airy meringue. It's just as its meant to be, and I might have told you twice already, but I'll tell you one more time – it's HEAVENLY.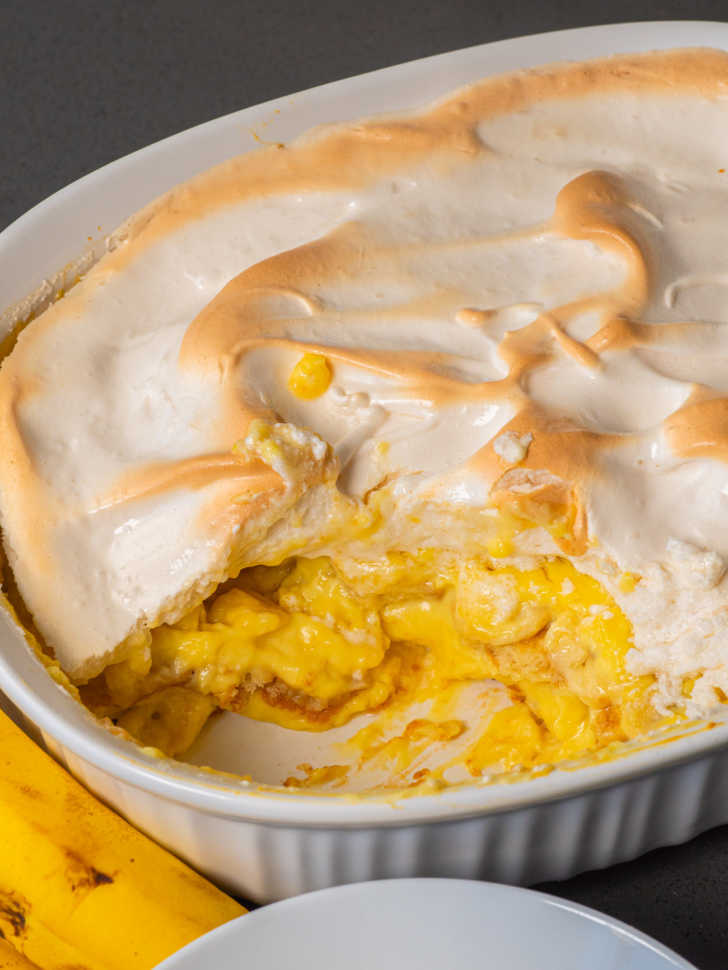 Classic Homemade Banana Pudding
Serves 6
10m prep time
20m cook time
Ingredients
3/4 cup granulated sugar
1/4 cup cornstarch
4 egg yolks
3 cups half and half
1/2 teaspoon salt
2 tablespoons unsalted butter
2 teaspoons vanilla extract
5 medium bananas, sliced
Vanilla wafers
For the Meringue Topping:
4 egg whites
1/2 cup granulated sugar
1 teaspoon vanilla extract
1/2 teaspoon cream of tartar
Preparation
Preheat oven to 350°F.
In a medium bowl, whisk together 1/4 cup sugar, the cornstarch, and egg yolks until a paste forms. Set aside.
In a medium saucepan over medium heat, combine the half and half and 1/2 cup sugar, and bring to a simmer. Slowly pour hot mixture into egg yolk mixture, whisking constantly.
Return entire mixture to saucepan and bring to a boil. Whisk constantly until thickened and smooth, about 3 minutes.
Remove from heat and whisk in butter and vanilla.
In a pie dish or 2-quart baking dish, arrange Nilla wafers in a single layer. Top with sliced bananas, then half of the pudding. Repeat layers.
Next, make the meringue:
In a large bowl, beat the egg whites and cream of tartar with a mixer on high speed until soft peaks form. Gradually add sugar and continue beating until stiff peaks form.
Spoon meringue over the pudding, spreading out to edges of the pan.
Bake at 350°F until slightly brown on top, 10-15 minutes. Serve warm or chilled. Enjoy!
Recipe adapted from Brown Eyed Baker.
SKM: below-content placeholder
Whizzco for 12T