This homestyle riff on Brazilian snack favorite Bolinho de Arroz is packed full of flavor and makes a brilliant family snack.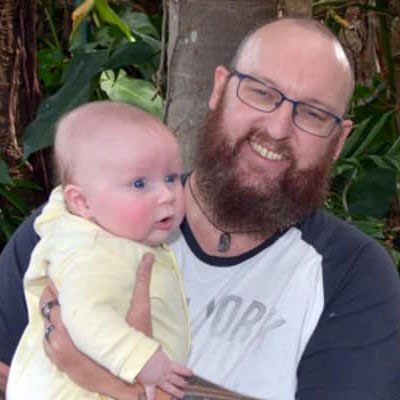 Jono Elderton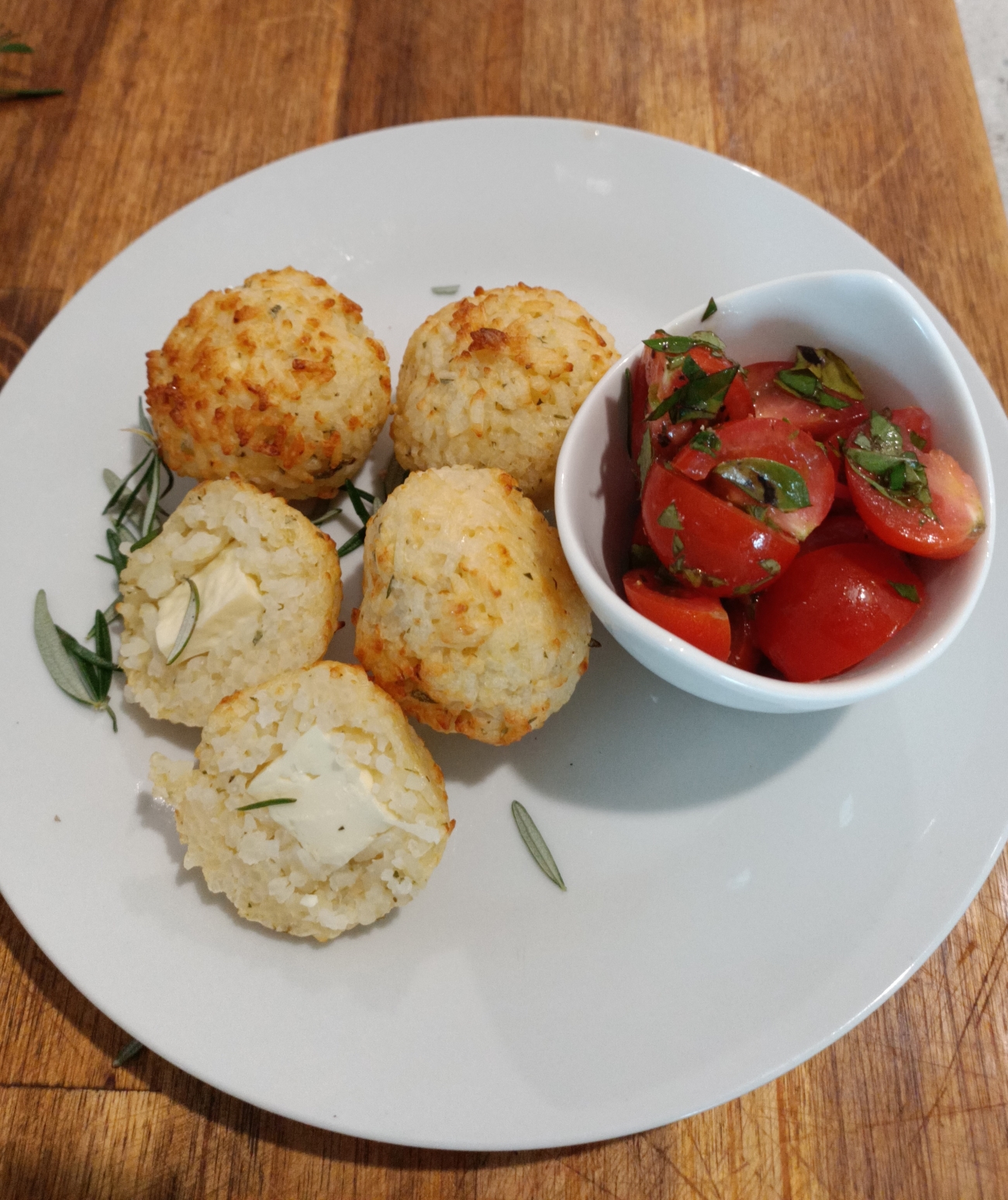 Bolinho de Arroz is a traditional Brazilian snack of balls of cheesy rice crammed with spices, which can also include shredded meat or chicken in the mix. Much like Spanish albondigas (meatballs) Bolinho de Arroz come in a bowl of bitesize batches that are ideally enjoyed with salsa, sauce, or salad.
I got hooked on Bolinho de Arroz when backpacking through Brazil. With plenty of long bus trips on the road, it was always welcome to stop off and grab some rice balls or empanadas when stretching my legs during a short stop. They were plentiful, cheap, and delicious.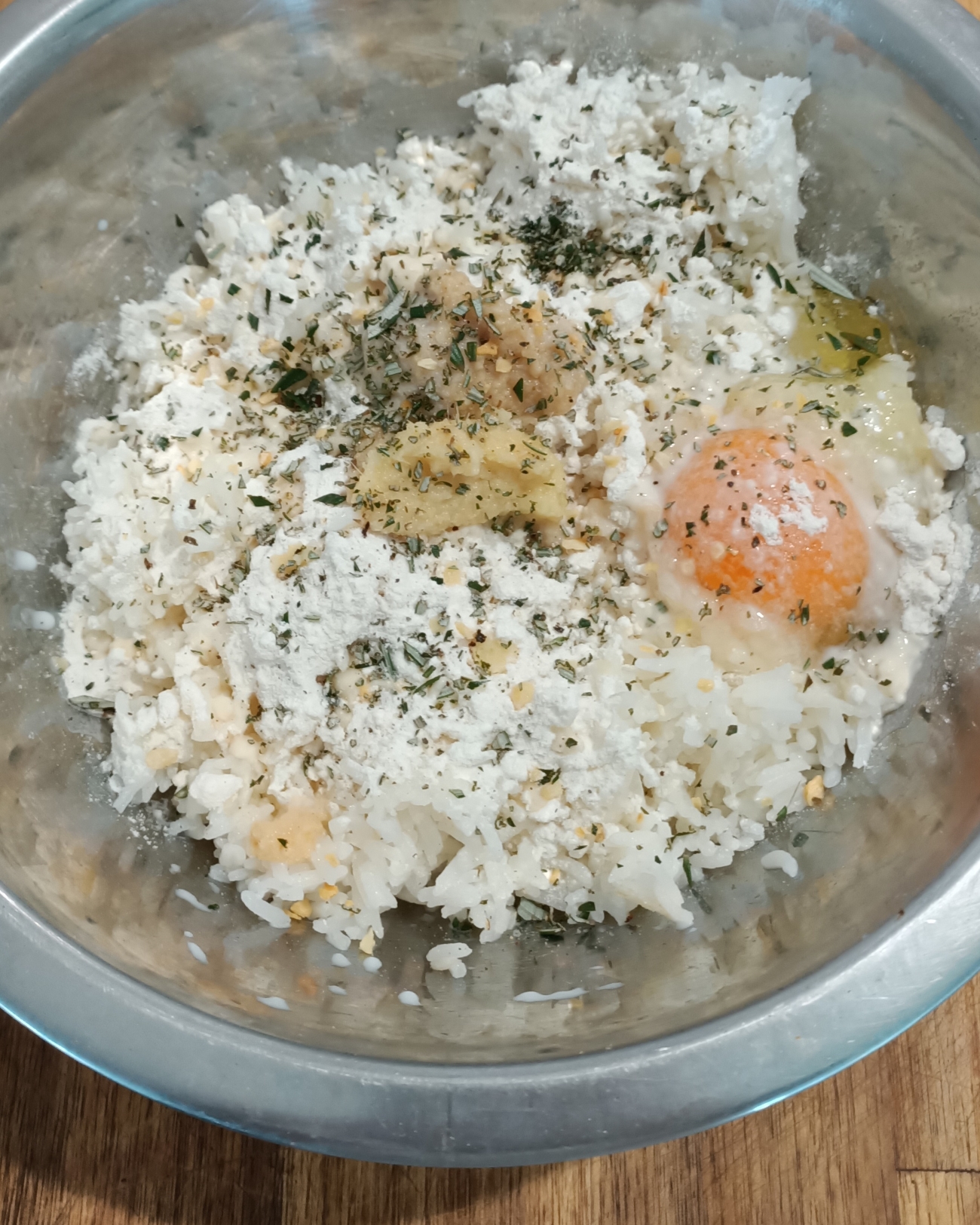 While Bolinho de Arroz are traditionally deep fried, I've been working on a version that remains full-flavored and exciting but uses little oil. By cooking the rice balls in my air fryer, I can maintain a healthier mix of ingredients, and utilize my favorite cheese halloumi to make a yummy, but not too melty, middle. I use a bit of water on my hands when rolling the balls to ensure that the meatballs stay nice and round – and don't stick to my hands! This ensures a beautiful finished product, as well.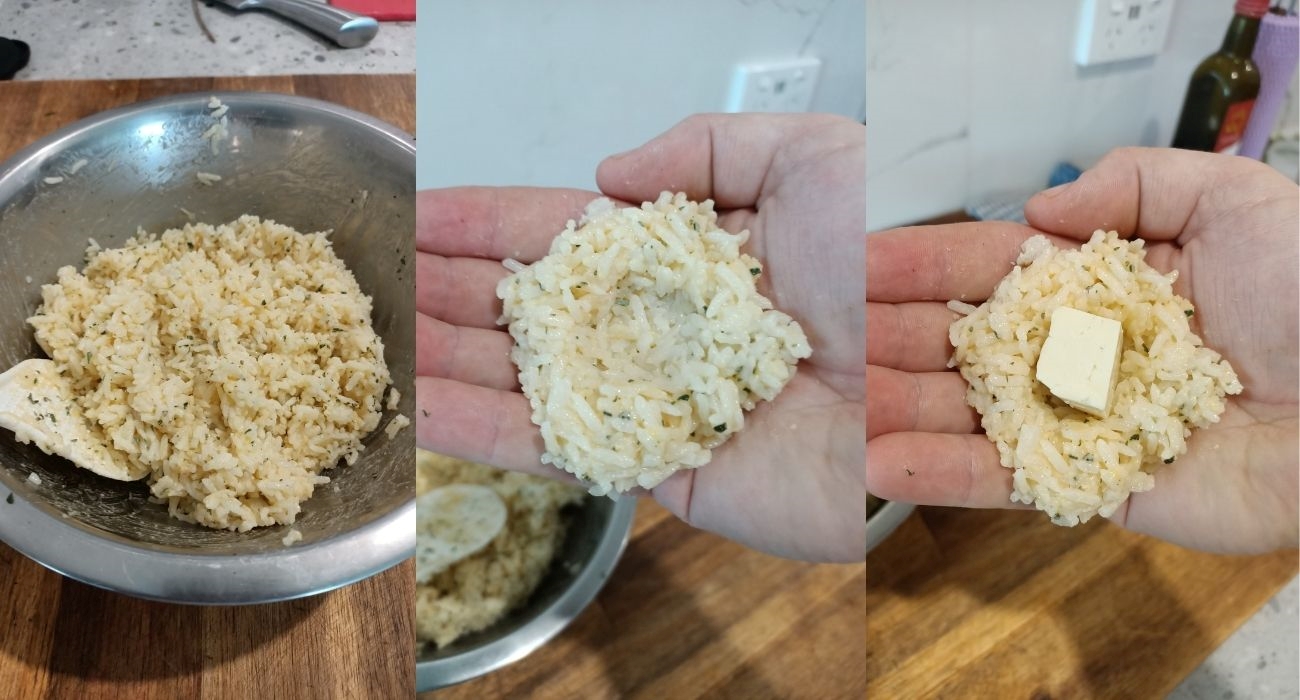 Cheesy rice balls are also versatile! While I've gone for a halloumi middle, you can opt to go with mozzarella cheese or even a meat-filled center, their make-up is entirely up to you. And throwing together an accompanying cherry tomato and fresh basil salsa can turn a simple snack into something more solid for lunches or as appetizers.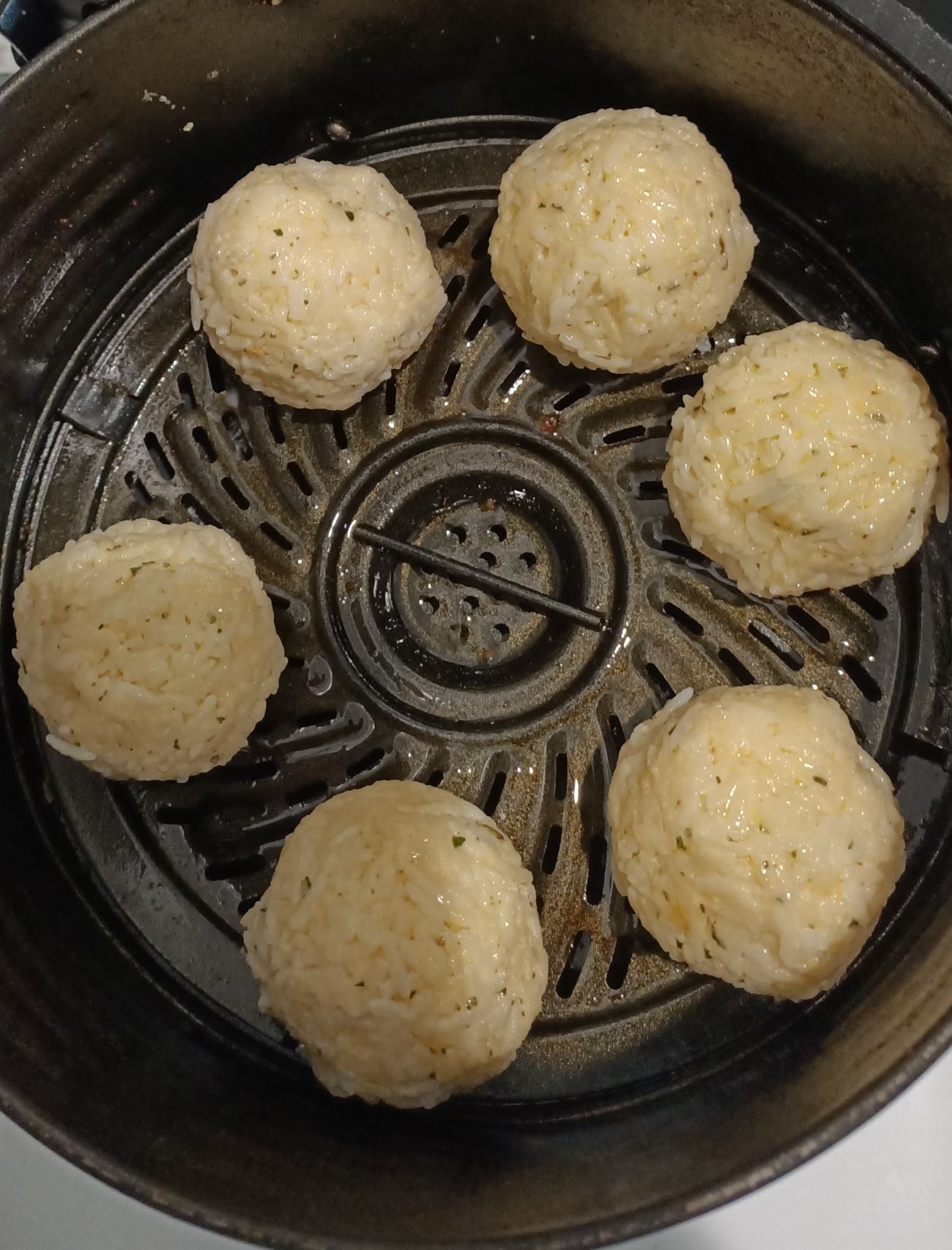 Having a snack such as this one comes in really handy. These cheesy rice balls take little time to put together yet they're packed with comfortable, everyday flavors that you can find easily in your pantry, and are especially useful for spur-of-the-moment get-togethers, off the cuff gameday feasts, or reusing leftovers from previous meals.
Cheesy Rice Balls with Tomato and Basil Salsa
Makes 8-10
20m prep time
15m cook time
For the Cheesy Rice Balls
1-2 cups Jasmine rice, pre-cooked
8 oz halloumi cheese, cut into 1/2-1 inch cubes
2 teaspoons crushed garlic
2 teaspoons minced ginger
1 teaspoon onion powder
2 tablespoons fresh rosemary, finely chopped
1 egg
1/4 cup plain flour
3 tablespoons fresh milk, chilled
Cooking spray
Kosher salt and black pepper, to taste
For the Tomato Basil Salsa
1 x 8 oz punnet cherry tomatoes
1/4 cup fresh basil, finely chopped
1 tablespoon virgin olive oil
2 teaspoons garlic powder
Lime juice to taste
Kosher salt and black pepper, to taste
For the Rice Balls
Place all ingredients except halloumi in a mixing bowl and then stir together until well combined.
Moisten hands then create flat discs of rice mixture, leaving an indentation in the middle. Add a cube of halloumi, then roll into 1"-2" inch balls.
Place balls into air fryer tray, making sure they don't touch each other. Spray lightly with oil and cook for 10 -12 mins at 350°F, or until golden-hued.
While cheesy rice balls are cooking, slice cherry tomatoes in half and place in a serving bowl.
Add remaining ingredients and stir to combine. When balls are finished, serve immediately with salsa in separate serving bowls.
Recipe adapted from Gourmandize.
SKM: below-content placeholder
Whizzco for 12T