All the taste without all the work.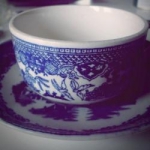 Rose Heichelbech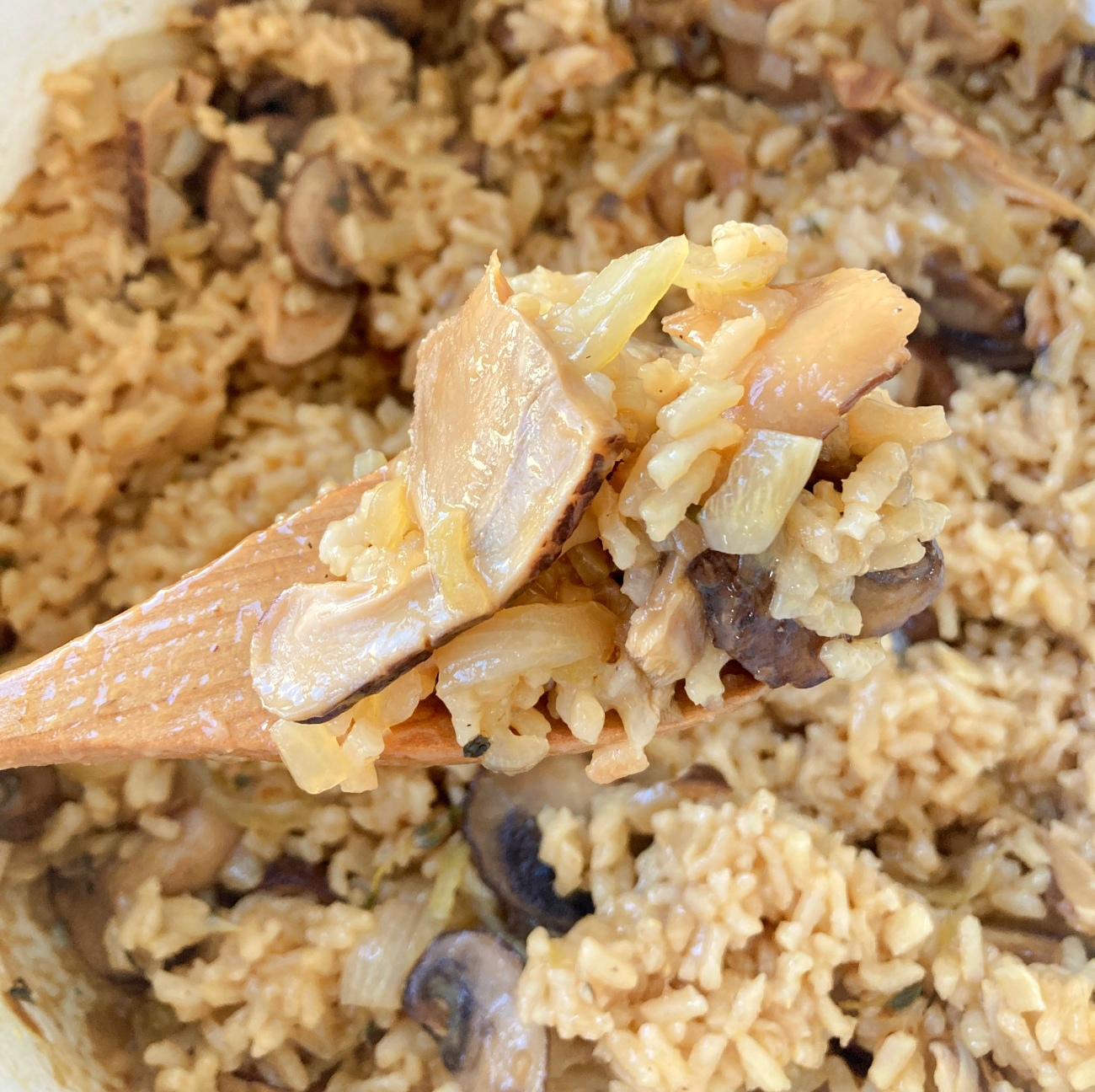 Even if pasta and pizza get all the attention, one of the finest dishes to come from Italy is risotto. It can be as simple or as extravagant as you like, but at the heart of the recipe is that creamy Arborio rice, cooked until it's fall-apart tender in your mouth.
The price to pay for such a wonderful dish is that risotto takes a long time of stirring to get that silky, creamy texture. But, with this caramelized onion and mushroom oven risotto you only need a bit of time stirring the rice before it goes into the oven to finish up cooking. The oven does the rest of the work while you get on with other things.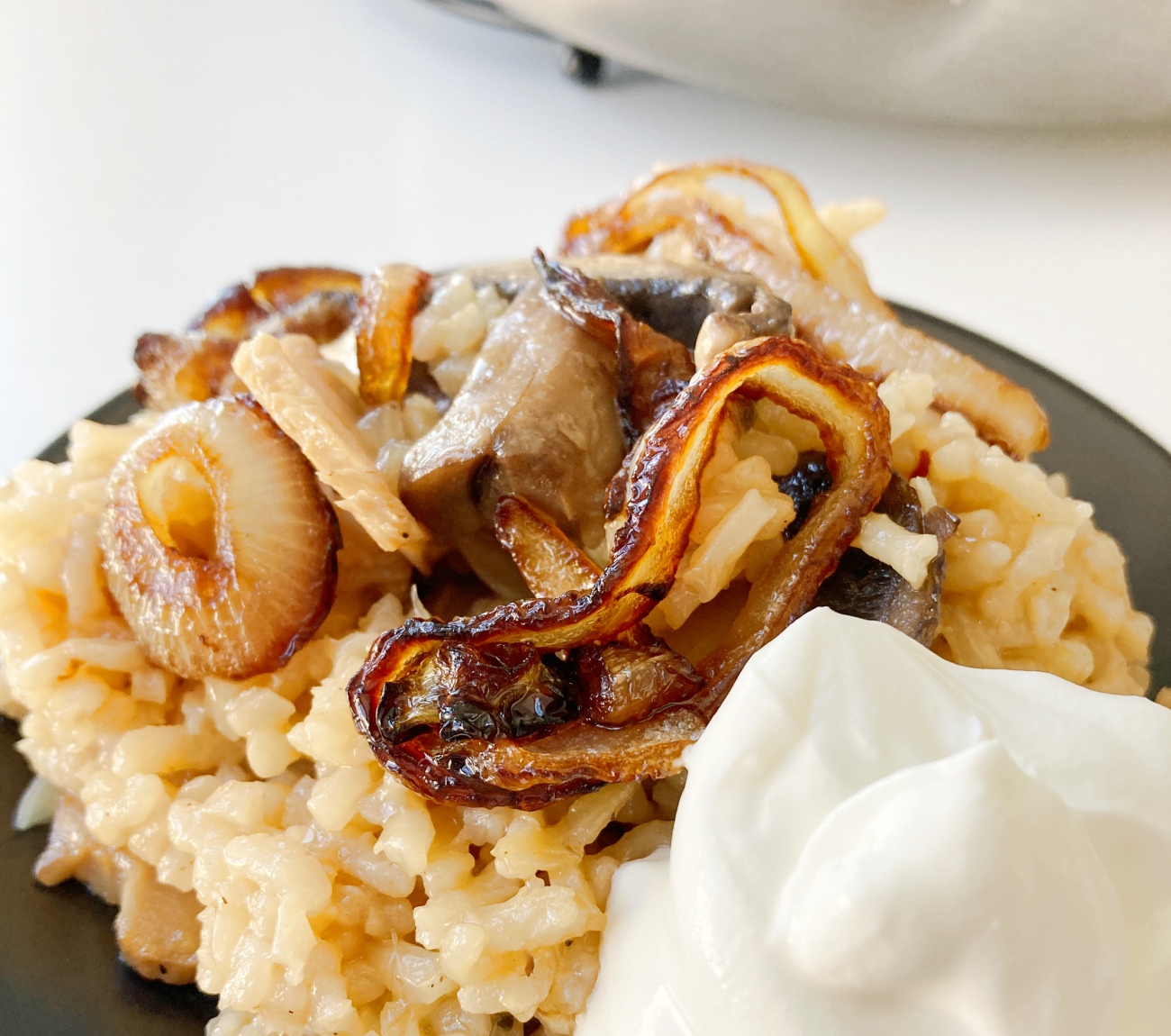 The topping for this dish is a sumptuous serving of caramelized onions. While these add a wonderful taste to this dish, I do have a shortcut. If you really want to save time you can skip the stovetop onions and sprinkle some store-bought fried onions in top instead.
I sampled a dish very similar to this at a fancy restaurant in Chicago, so even professional chefs use this shortcut method sometimes. It's certainly worth trying if you truly don't have much time on your hands. This alternative topping won't be as sweet, but will certainly add more onion flavor to the mix.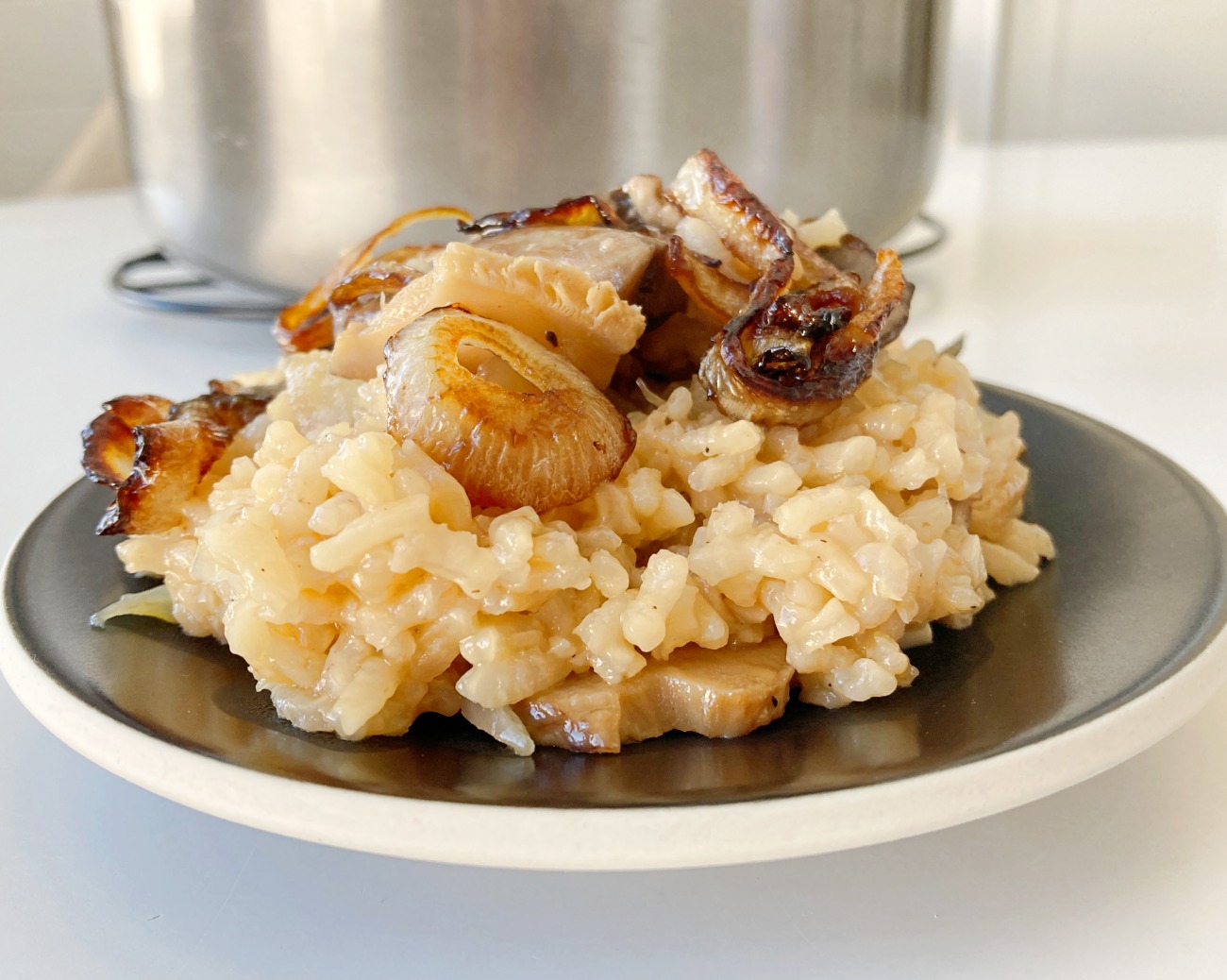 Otherwise if you're going the caramelized onions route they actually don't take as long as you'd think to make. Combined with the onions, herbs, stock, and mushrooms in this dish the flavor is a perfect medley of savory tastes.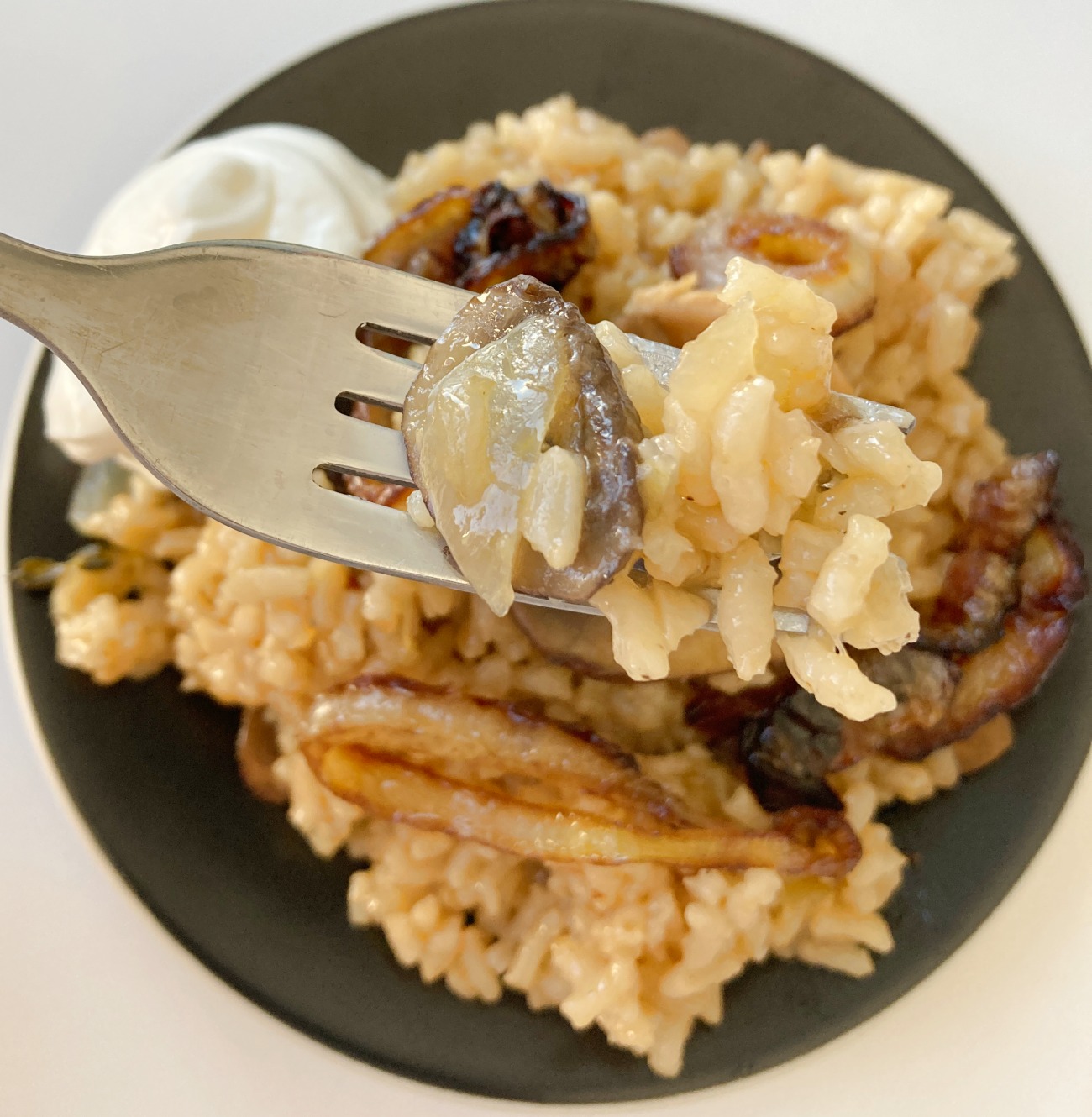 As is this incredible dish happens to be vegan, but you can serve some sour cream with it if you desire. It's wonderful as a side dish, but this hearty risotto is so rich and that you could easily have this as your main dish.
Caramelized Onion and Oven Mushroom Risotto
Serves 6
25m prep time
57m cook time
332 calories
Ingredients
1 (.75 oz) package dried sliced shiitake or porcini mushrooms
2 cups boiling water
5 tablespoons olive oil, divided
4 yellow onions (1 chopped and 3 sliced)
4 cloves garlic, minced
8 oz cremini mushrooms, sliced
1 teaspoon fresh thyme leaves
1 1/2 cups Arborio or short-grain white rice
2 1/2 tablespoons balsamic vinegar
2 1/2 cups low-sodium vegetable broth
1 teaspoon salt
1/2 teaspoon freshly ground black pepper, plus more for serving
1 tablespoon soy sauce
sour cream for garnish (optional)
Preparation
Place dried onions in bowl of 2 cups of boiling water to rehydrate while oven preheats to 300F˚.

Add 2 tablespoons oil to a medium stockpot set to medium heat. Add chopped onions and garlic. Cook for 8 minutes. Make a hot spot in the center and add 1 tablespoon oil and fresh mushrooms. Cook for 10 minutes, stirring mushrooms twice until they are browned on both sides.

Drain dried mushrooms but reserve liquid. Add thyme to skillet and cook for 1 minute. Add rice and cook for 4 minutes.

Add vinegar, broth, and mushroom liquid to pan and turn to high heat. Scrape bottom of pan and add salt and pepper to taste. Allow to simmer for 3 minutes stirring often. Cover with well-fitting lid and bake on center rack for 35 minutes.

While risotto is baking heat remaining oil in a skillet over medium. Add onions and cook for 5 minutes. Then reduce heat, season with salt, and cook for another 20 minutes or until browned. Add soy sauce and stir to deglaze and remove from heat once liquid is cooked off.
Allow risotto to stand for 5 minutes after removing from oven. Stir before serving. Serve each portion with some of the caramelized onions and a dollop of sour cream.
Recipe adapted from The Kitchn
SKM: below-content placeholder
Whizzco for 12T