An easy baked appetizer that you will have you going back for seconds and thirds!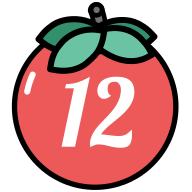 Dom Ruane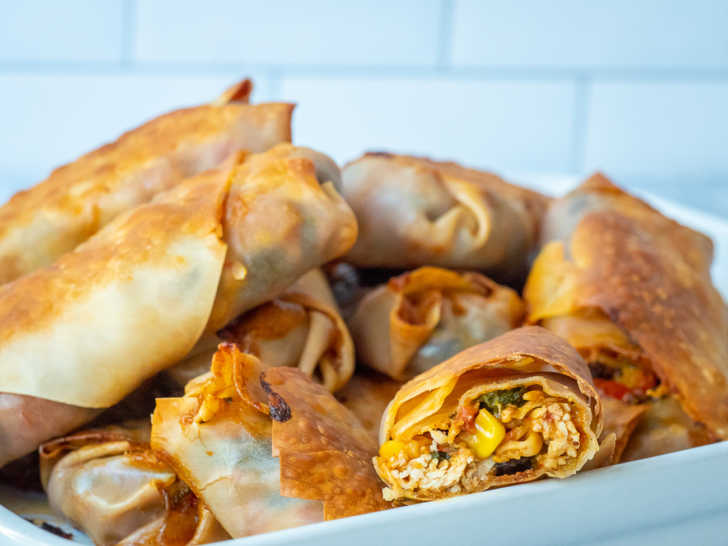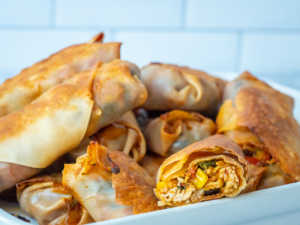 These egg rolls remind me of going to chilis back home with my family. Indulging in a great egg roll appetizer, ordering a few entrees that are not so impressive, but those egg rolls were still delicious kinds of vibes. This baked version turns this recipe into an easy crowd-pleaser for a fun weeknight dinner or appetizers for a party. You can find these sometimes hard-to-find egg roll wrappers in the refrigerated section of most grocery stores. These egg rolls pair deliciously with a sweet Thai chili sauce or your favorite creamy dressing.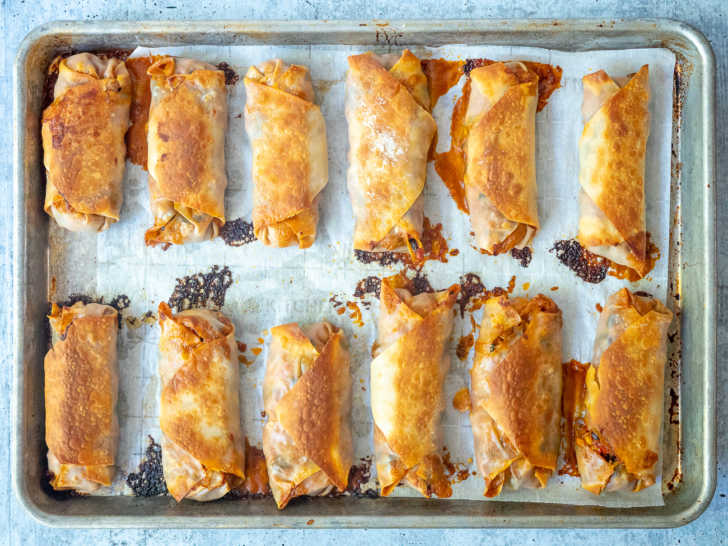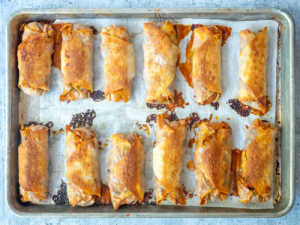 Tex-Mex cuisine has been such a part of my growing up, from the taco lasagnas to the green chili enchiladas. The combination of these spices with all the crunchy vegetables really makes this egg roll recipe special. That deep spicy cumin with smoky paprika. That being said, where there are crunchy vegetables, there's always a way to make it your own with whatever vegetables you have on hand. It's simply a cooked vegetable filling, mixed with cheese, and wrapped inside a crispy shell.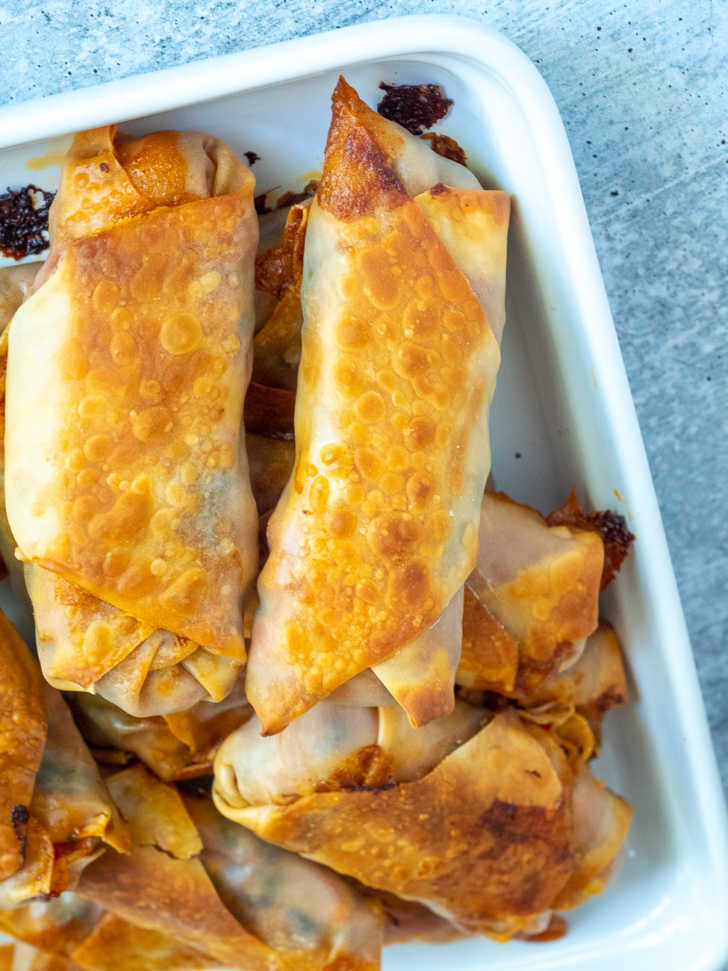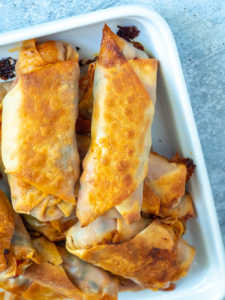 Baking over frying, if simply just to avoid the mess. Baking not only makes this easy to cook them all at once but also saves you the pain of frying. Let's leave frying to the fry cooks and restaurants with fryers. We have air fryers now! These egg rolls cook FABULOUSLY in air fryers, and even frozen cook perfectly. The egg roll wrappers when cooked tend to dry out and become tough, so we brush them with oil for a thin coating to cook the exterior. If you take anything from reading this recipe, it's using more egg roll wrappers! We're coming for those basic Chinese take-out egg rolls.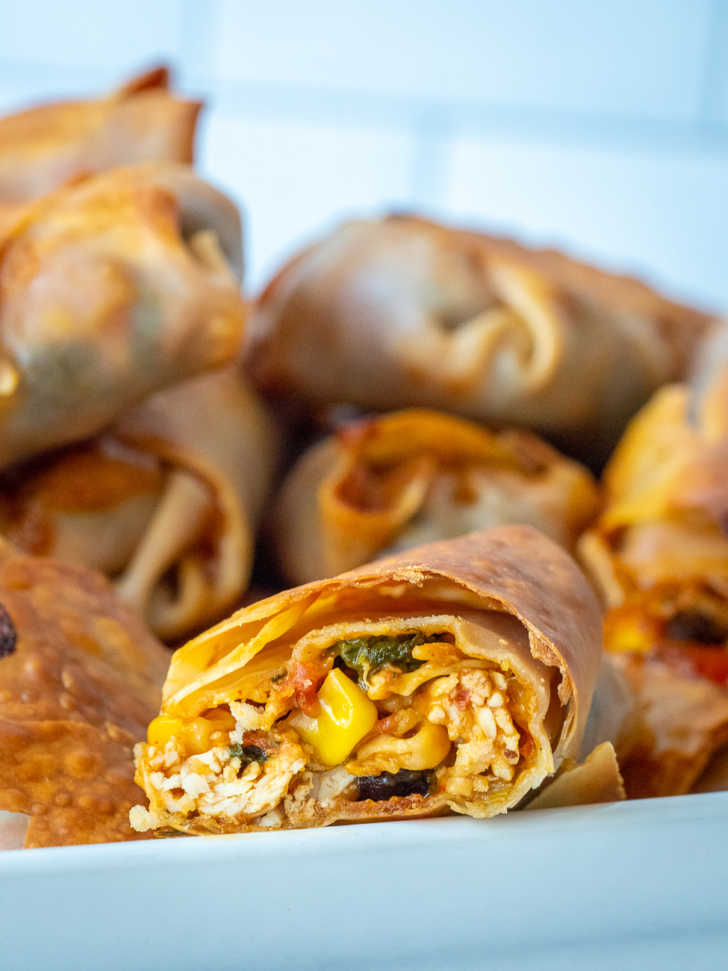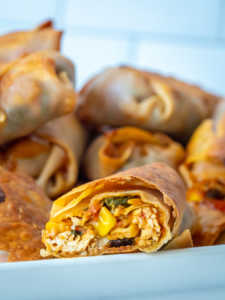 Baked Southwestern Egg Rolls
Makes 12 egg rolls
15m prep time
30m cook time
Ingredients:
1 package of egg roll wrappers
2 tablespoons vegetable oil, extra for brushing
2 green onions, sliced thin
3 garlic cloves, minced
1 red pepper, diced small
1 jalapenos, seeded and diced
2 cups fresh spinach, chopped
1 1/2 cups cooked chicken breast, shredded or diced
1 cup black beans, drained and rinsed
1 cup frozen corn, thawed
10 oz. diced tomatoes, drained
1 tablespoon cumin
1 tablespoon chili powder
2 teaspoons smoked paprika
2 cups shredded Monterey jack cheese
1 tablespoon cornstarch
1 tablespoon water
Kosher salt and freshly cracked black pepper, to taste
Directions:
Preheat the oven 425° F.
In a large pan over medium high heat, add oil, onions, garlic and peppers. Cook until onions and peppers become translucent. Season with salt and pepper.
Add spinach, chicken, diced tomatoes, beans, corn , and spices to the pan. Reduce heat to low and cook until spinach has wilted.
Turn off the heat and stir in cheese until a cheesy filling is formed. Taste mixture for seasoning and we're ready to fill.
In a small bowl, combine cornstarch and water to make the slurry to glue the egg rolls together. Lay an egg roll wrapper like a diamond onto your work surface and using a 1/4 cup of filling, spread the filling evenly in the center like a log.
Using the edge closes to you, fold the edge over the filling and rolling gently while you tuck the filling in. Fold the end halves over the first folded edge and roll egg roll tightly to the last edge.
Dab the final edges of the wrapper with cornstarch slurry before rolling the egg roll up. Place on sheet tray.
Repeat steps to finish the egg rolls and brush all sides of each egg roll with vegetable oil. Bake the egg rolls for 24 - 26 minutes, flipping halfway to ensure even browning on both sides.
Egg Roll!
Recipe adapted from Downshiftology and Carlsbad Cravings.
SKM: below-content placeholder
Whizzco for 12T