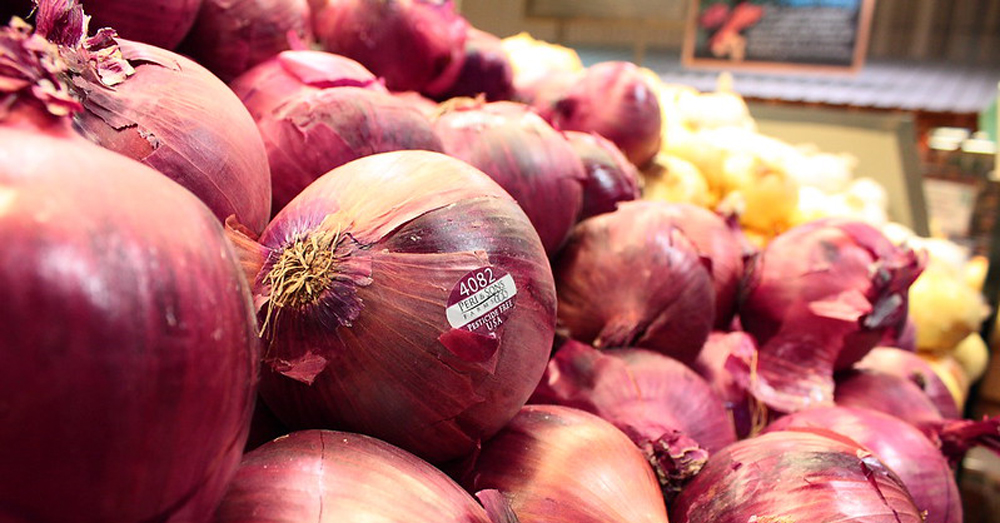 The FDA expanded their onion recall on Tuesday to include meal kit services like HelloFresh and EveryPlate. According to the official recall, "All recalled onions were supplied by ProSource Produce LLC and Keeler Family Farms and imported from the State of Chihuahua, Mexico, between July 1, 2021, and August 31, 2021."
The latest information about the impact of this outbreak is jarring. Over 180 hospitalizations and 892 total illnesses. The salmonella outbreak has spread to 38 states as well as Puerto Rico.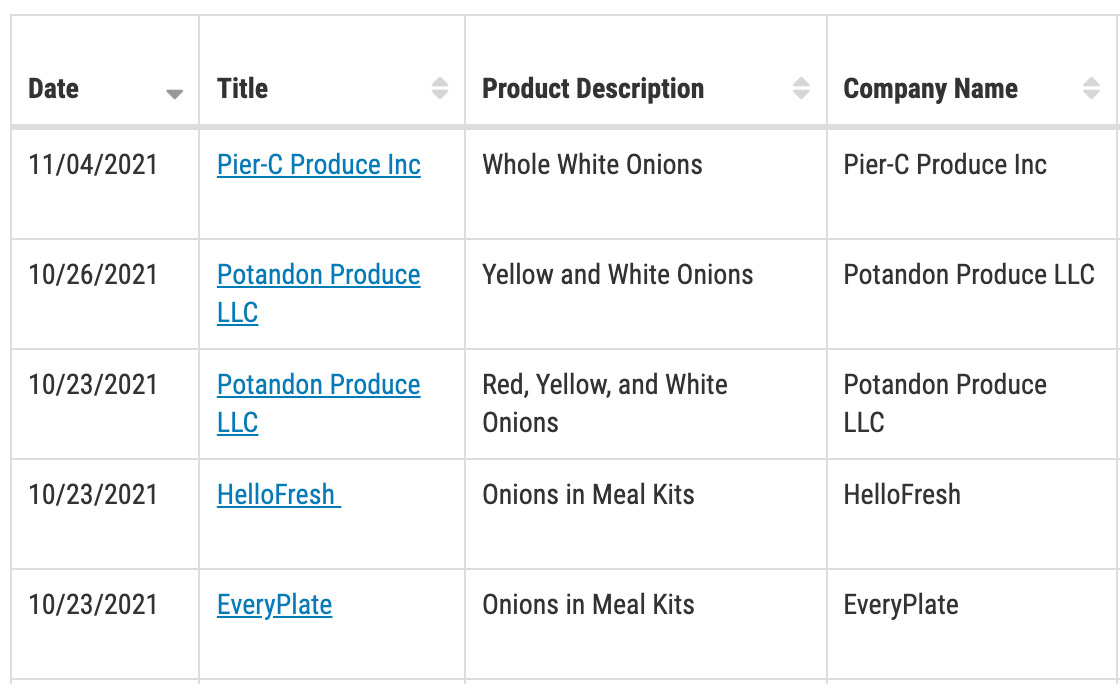 Usually, with recalls, there are dates and lot numbers you can look up to see if the product you have is contaminated. Unfortunately, lots of people buy onions individually in the produce section, so it might be difficult to tell where the onions came from.
If you have any doubts, throw those onions away! It's not worth the risk, especially if you're having family over for the holiday. Conversely, you can check with your local grocery store and ask where their onions are from.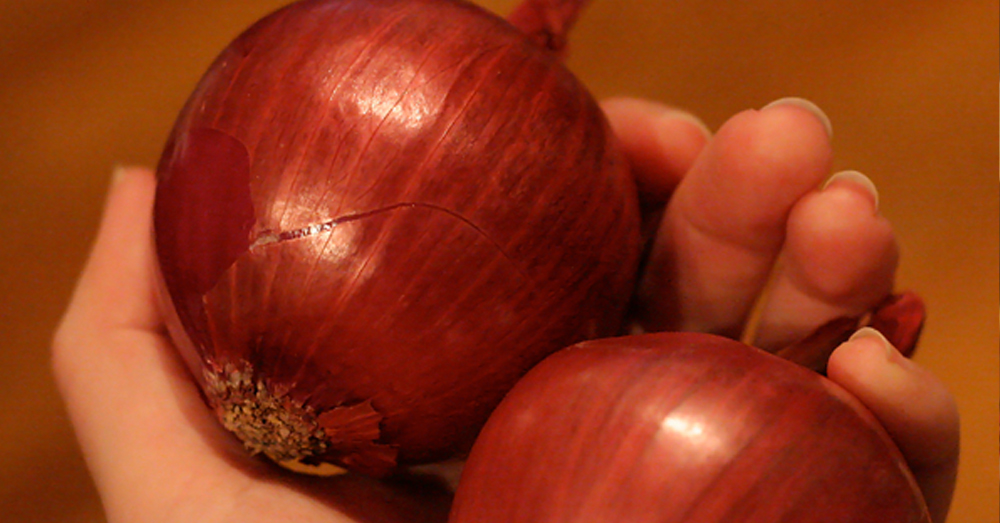 According to USA Today, the newly expanded recall includes "Alsum Farms & Produce that were delivered to select retailers in Wisconsin, Illinois, Michigan and Pennsylvania, as well as some onions supplied from Keeler Family Farms and sold as Green Giant Fresh onions in Illinois." Fortunately, other Green Giant frozen and canned goods are just fine!
Signs and symptoms of salmonella include diarrhea, fever, and stomach cramps. Symptoms usually start 6 hours to 6 days after swallowing the bacteria and can last 4-7 days in total. If you think you may have salmonella poisoning, please check with your doctor!
Have a safe and happy holiday season!
SKM: below-content placeholder
Whizzco for 12T