If you're a seasoned veteran when it comes to jigsaw puzzles, many of them may be a bit amateur, or too easy, for you. In fact, most 1,000 piece jigsaw puzzles seem simple enough to those who consider themselves advanced, but this puzzle has a fun twist that will keep even the pros busy for hours. The pieces are designed to offer zero guidance as to where they go – they're just a blank color.
Japanese manufacturer Beverly is responsible for this terrifying puzzle. You can enjoy the "White Hell" model or the "Black Hell," depending on your color preference. The White Hell will run you $30, while the Black Hell costs $26. The company is looking to add an additional layer of difficulty by making the pieces very small. You'll need some nimble fingers to finish this bad boy.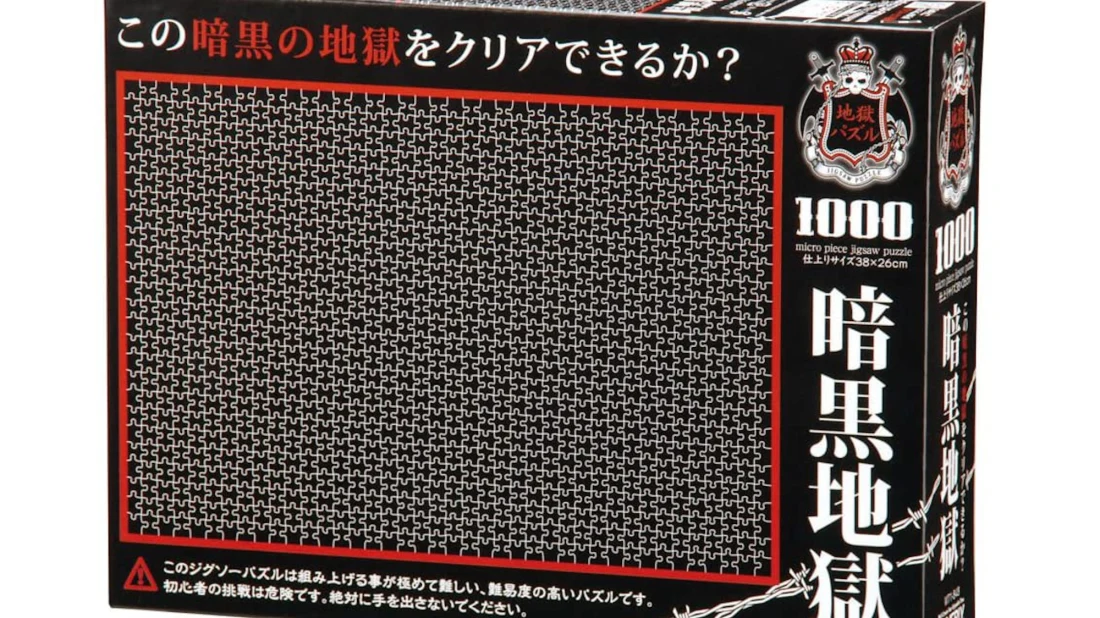 The reviews are rolling in and they are absolutely priceless. One reviewer referred to the puzzle as the "reincarnated devil." Another reviewer claims that it took them a whopping 17 months just to complete part of the puzzle. The puzzle's front side is blank but there are clues on the backside to help you out. Different patterns have been imprinted to assist you.
The Black Hell and White Hell are definitely in the running for the most difficult jigsaw puzzle title but there are others that will you have shaking your head. If you head to Amazon right now, you can take home a Disney jigsaw puzzle that comes with a whopping 40,000 pieces!
Not to be outdone, Kodak has a puzzle that is even larger. Do you think that you could handle a 51,000 piece puzzle? Now that we are all stuck inside, this is the perfect time to take on this sort of project. If you are looking to get started with a tough puzzle in the 1,000 piece range, the Black Hell or White Hell is a great place to begin. Please be sure to pass this one along to all of your fellow jigsaw puzzle enthusiasts.
SKM: below-content placeholder
Whizzco for 12T