Seriously, this stuff is shockingly good! You've never had cauliflower done like this.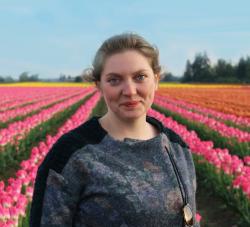 Decatur Macpherson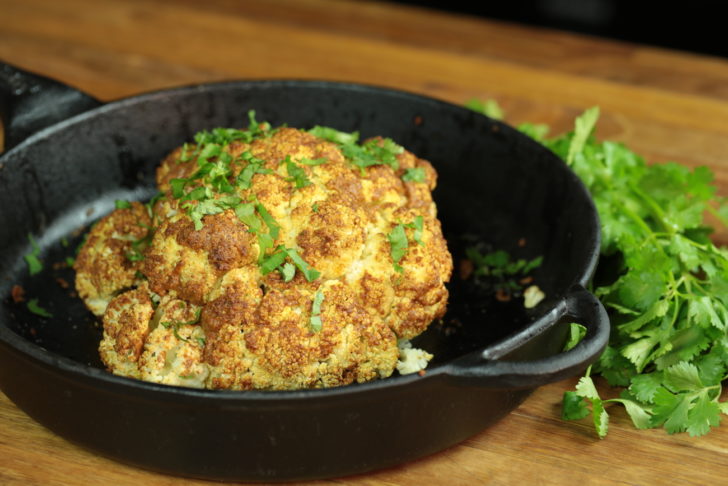 You may not have thought of this before, but consider a whole cauliflower the next time your family feels like a fun-to-eat vegetable. Instead of your typical cauliflower and broccoli side dish, put the entire cauliflower in your oven for an hour to create a tasty dish that'll have people raving! Coated in spices to give this (normally bland) vegetable a new "wow" factor, this recipe taste great and is also good for you, so your kids can have a nutritious vegetable for dinner or an afternoon snack. Instead of begging your family to eat their veggies, you'll have them begging for more! At least, that's what happened to us…
Whole-Roasted Cauliflower
Serves 4 1 hour
Ingredients
1 head cauliflower
1 tablespoon vegetable oil
1/2 teaspoon salt
2 tablespoons olive oil
2 tablespoons lemon juice
2 tablespoons fresh cilantro, finely chopped
2 tablespoons chili powder
3 teaspoons cumin
2 tablespoons grainy mustard
Preparation
Preheat oven to 450º F.
Cut leaves from around the cauliflower, and cut out the center core to create a flat surface for cauliflower to balance, making sure to leave the head intact.
Rub vegetable oil over cauliflower and season generously with salt. Transfer to a baking sheet or pie dish and roast for 45 minutes, or until fork tender.
Combine olive oil, lemon juice, grainy mustard, chili powder and cumin in a small bowl. Set aside until cauliflower finishes baking.
Remove cauliflower from oven and brush olive oil mustard mixture all over. Let rest 5 minutes, so the mixture can soak into the surface.
Sprinkle with chopped cilantro or other herbs, then cut into four pieces and serve hot.
SKM: below-content placeholder
Whizzco