Despite rice being one-fifth of the calories consumed in the world, you can't help but fall into a rice cooking rut. The same old same old ideas are stuck in the daily rotation, it's hard to get much inspiration. Yet, when you feel like there isn't a quick fix to plain rice, you're about to find your solution in the best food group around — bacon.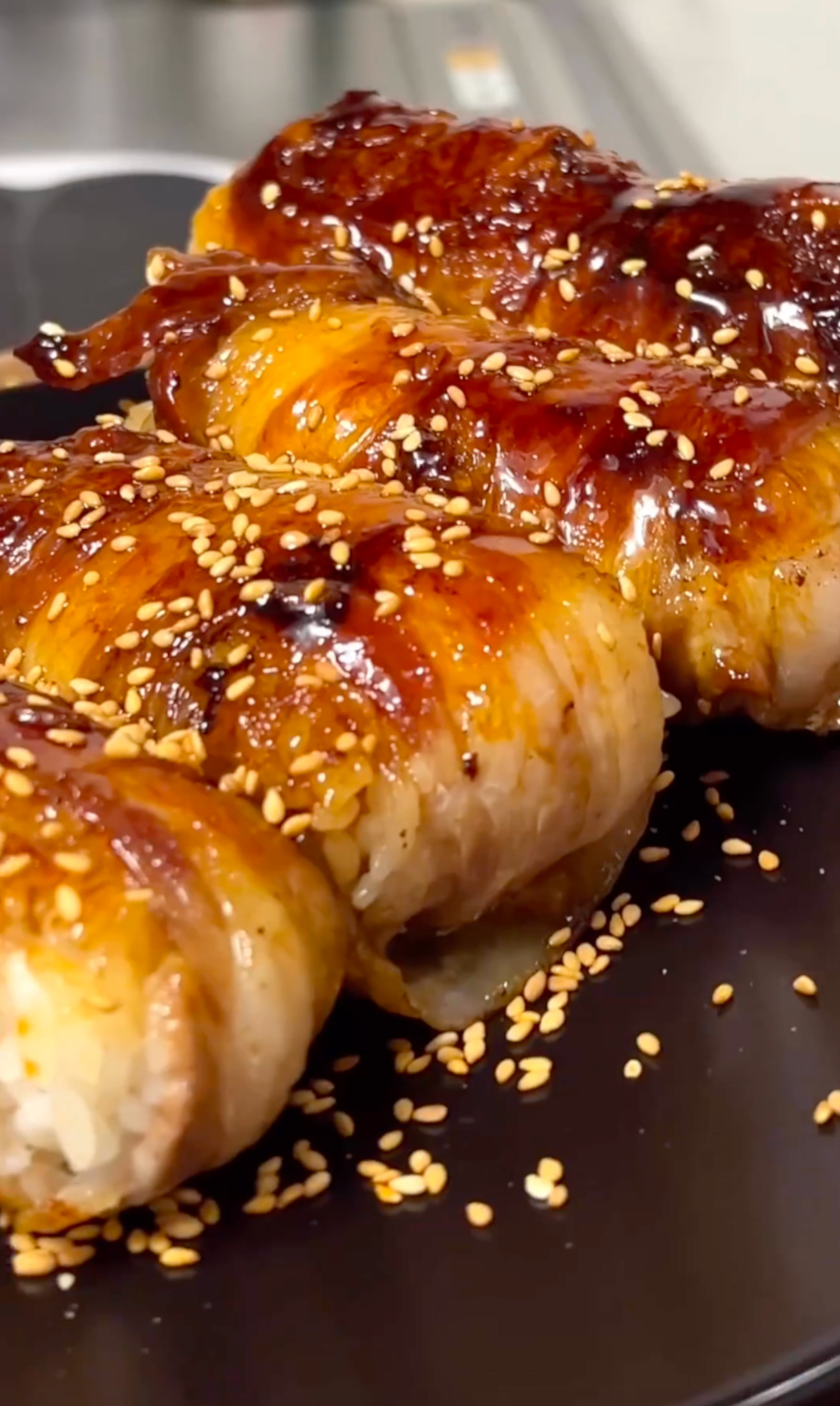 Yes, I call bacon a food group, well to me, it is. And to this Instagram creator, kenty_cook, food always needs an addition of over the top. His account, which is food inspiration to the max, always makes a dish very special, especially with the addition of extra-but-not-extra ingredients.
When I talk about using bacon, I don't mean just sautéing some into the rice. Neither did this internet food lover Kenty, who knew needed something extra, and took it to the next level by covering the rice with an armor of bacon strips.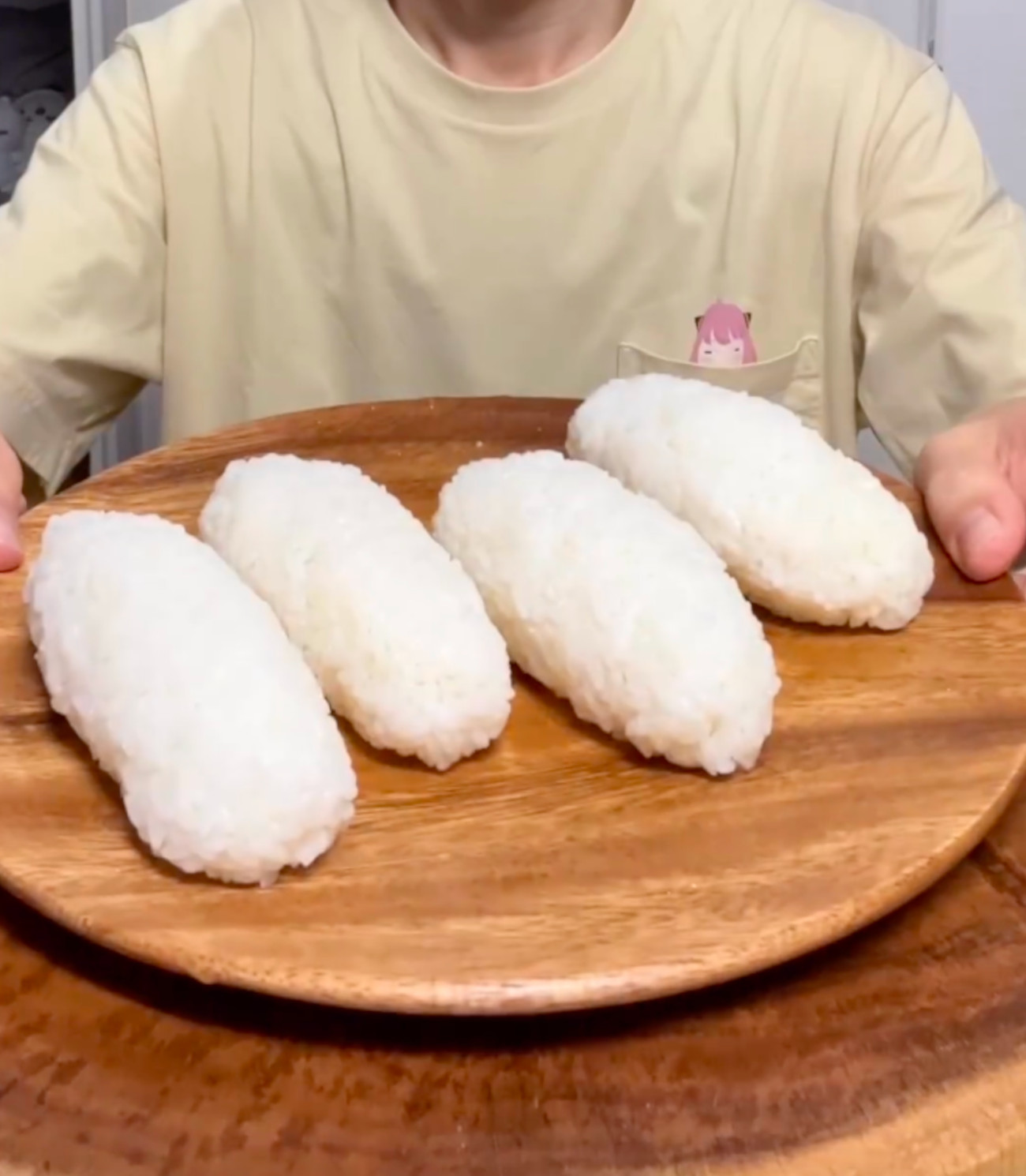 Bacon-covered rice? Can this be a thing? Well, based on the video, is it possible! Taking inspiration from Japan's traditional onigiri (a triangle of rice filled with a tad bit of savory filling and wrapped in seaweed), the content creator went about the same principle.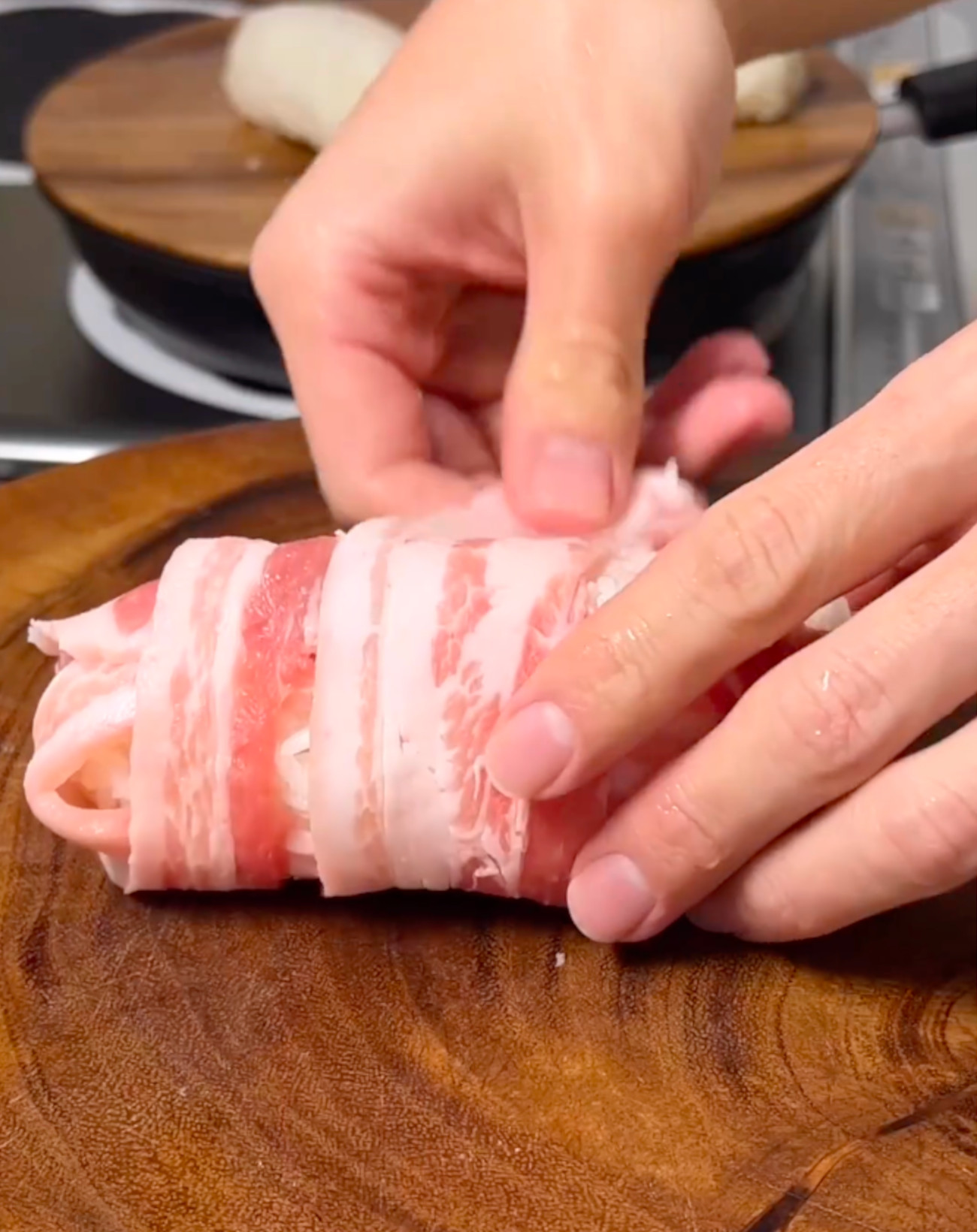 After steaming up some rice, he pats the rice into 4-inch oblong shapes. Next, he wraps the rice portions both lengthwise and crosswise with bacon.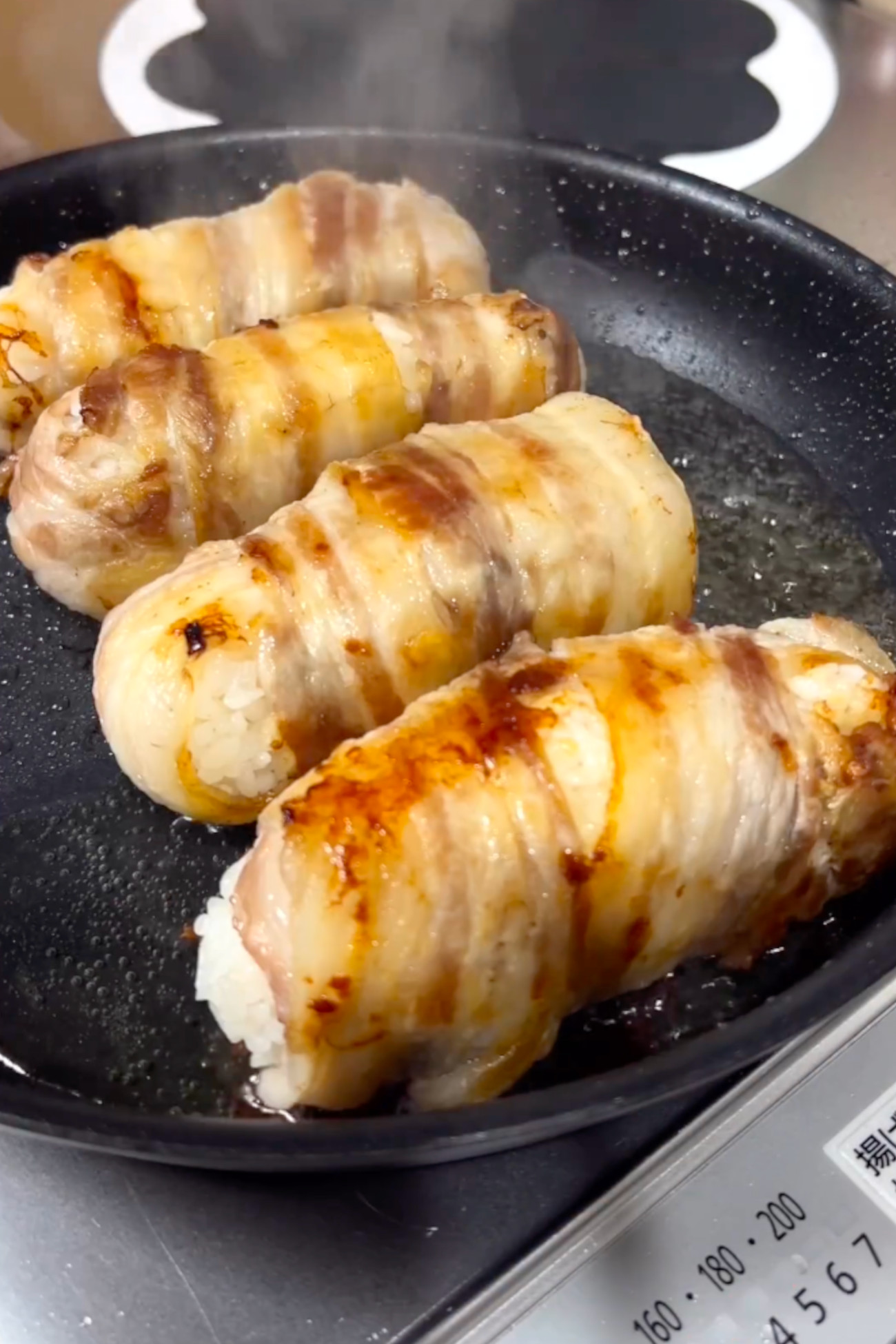 In a well-greased skillet, or a nonstick skillet, Kenty fries the bacon-wrapped rice portions.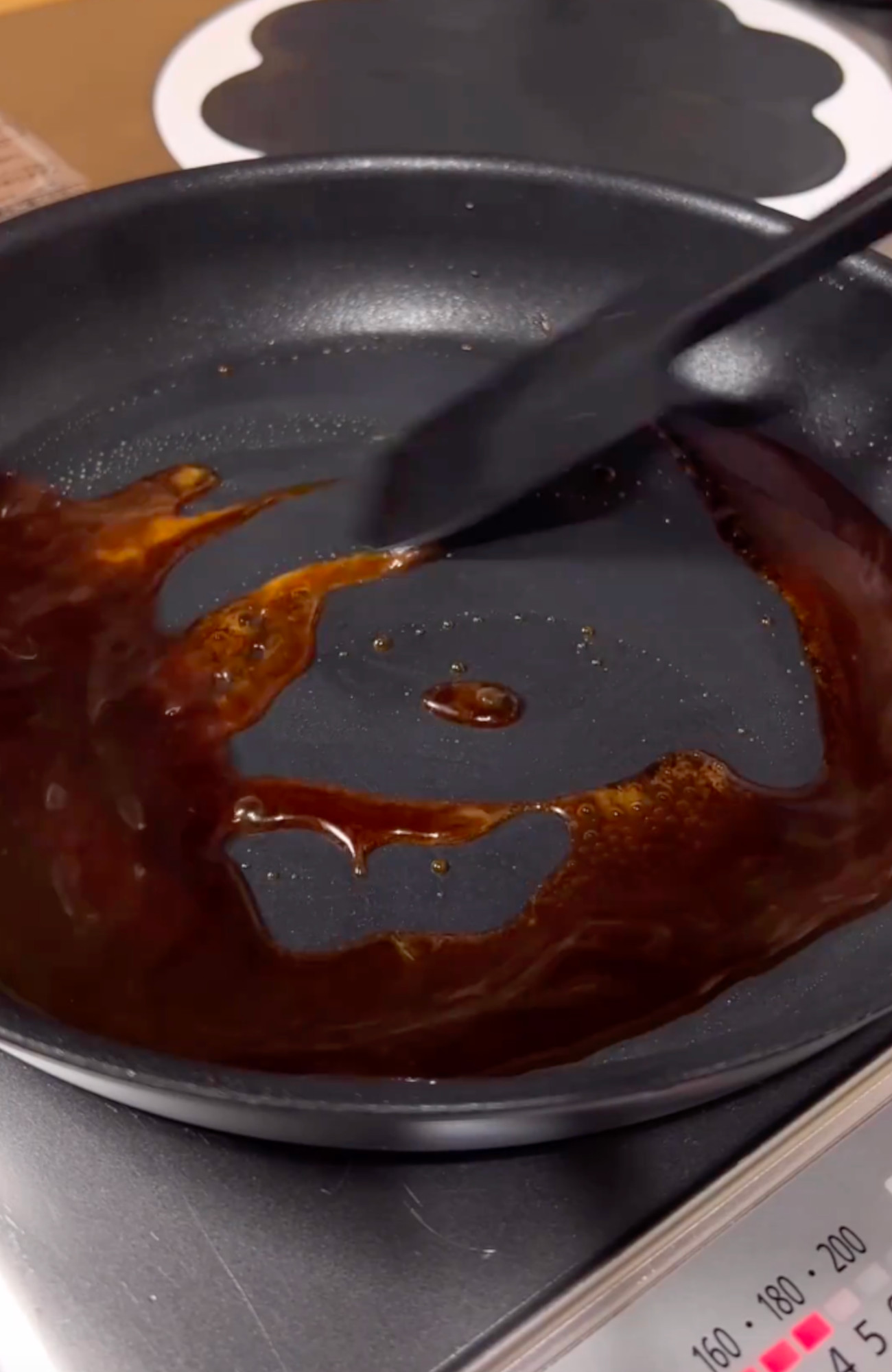 Now you can stop at just frying the outside bacon, or you can go a step further in this savory caramelized glaze. While it's not exactly clear on the sauce's ingredients from examination, it looks like an equal part combination of soy sauce, rice vinegar, and a soup stock powder called dashi (which can be omitted, if you can't find it in your local store).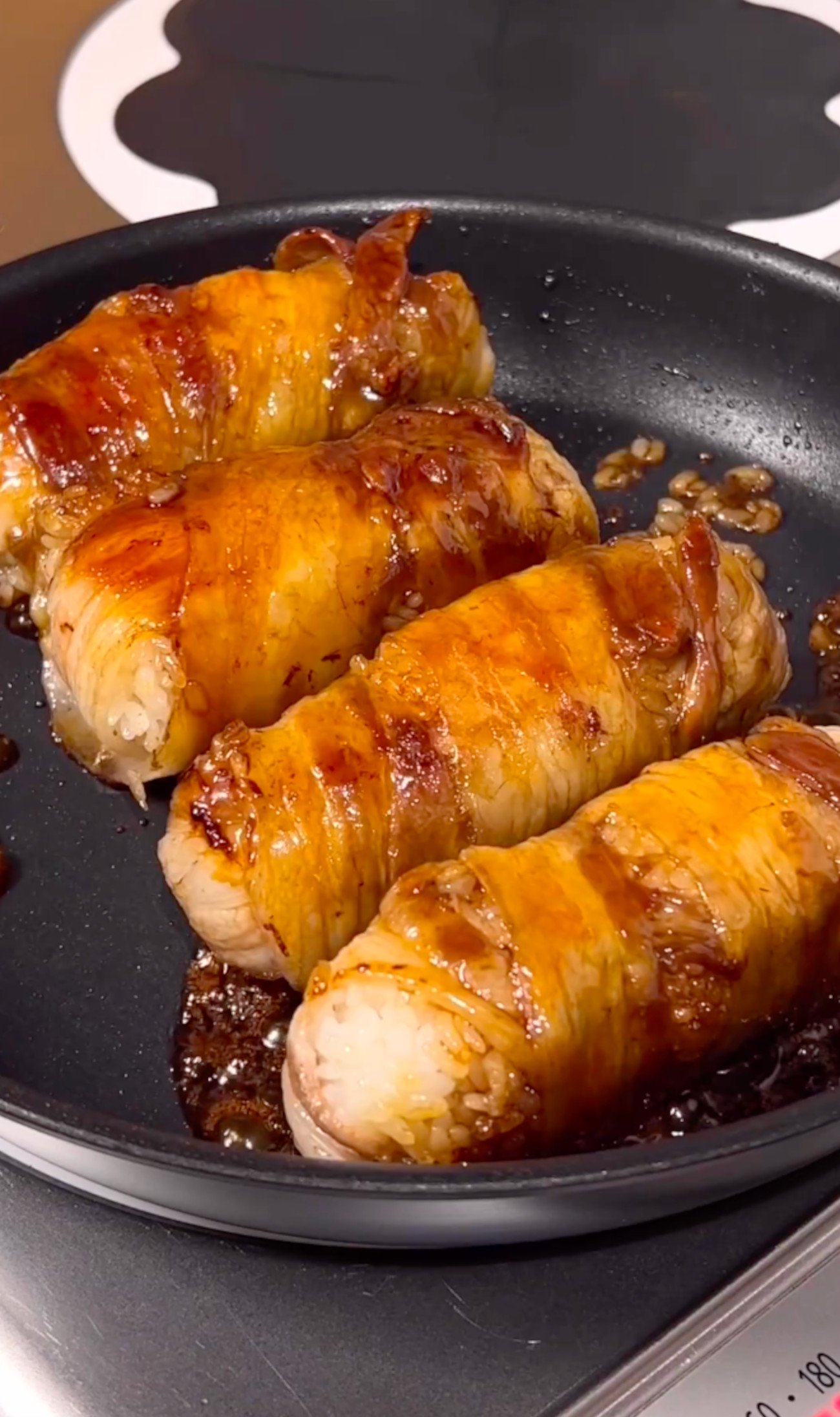 Now you might think the sauce is simple, maybe even too simple, but don't turn your back on it just yet. When you add the bacon-wrapped rice, the residual fat from the bacon mixes with the ingredients, developing the sauce into a luscious and thick glaze. Topped with sesame seeds makes bacon-wrapped rice eye candy that's a treasure for your taste buds.
To watch the whole video, click the link here.
SKM: below-content placeholder
Whizzco for 12T