Not a day goes by that Velvet Poveromo of Ridgefield Park, New Jersey does not miss her husband, Charlie.
Charlie and Velvet were married for 37 years when Charlie died unexpectedly at age 57. As with any major loss, Velvet does her best to carry on family traditions in order to keep his memory and legacy alive. From doing housework and yard work to caring for their grandson, Charlie worked hard to improve everything he touched.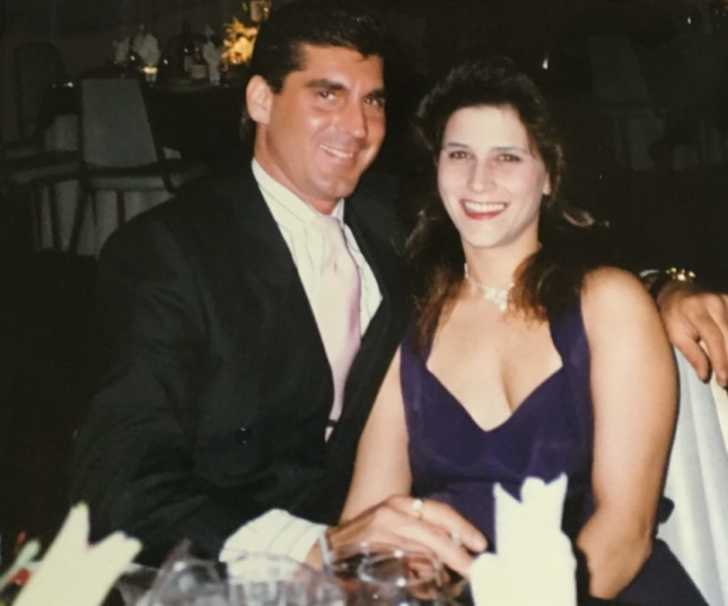 Continuing Charlie's traditions and trying to fill his shoes has come with challenges, as you can imagaine. Velvet feels compelled to honor her late husband by continuing as long as she can. This summer Velvet had a unique opportunity to fill in for Charlie in yet another one of his traditions.
Her Facebook posts states: Maybe 5+ years ago, we were suffering through a brutal summer heat wave, and Charlie saw our garbage truck pull up, and the men were pale and sweating profusely. He came running into the kitchen, grabbed a bunch of plastic cups and our big jug of water, and made sure everyone got as much as they wanted.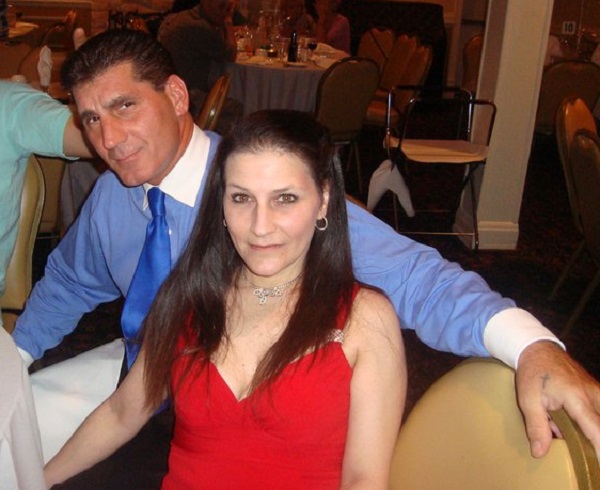 That very afternoon, he ran to the store, bought several cases of bottled water and bags of ice, and the next morning at 6:30 am, after working all night and only getting a few hours of sleep, he loaded them into one of our coolers and waited for the truck to roll up. I watched as he went up to the truck and explained that, from now on, the cooler would contain cold drinks for them all summer long.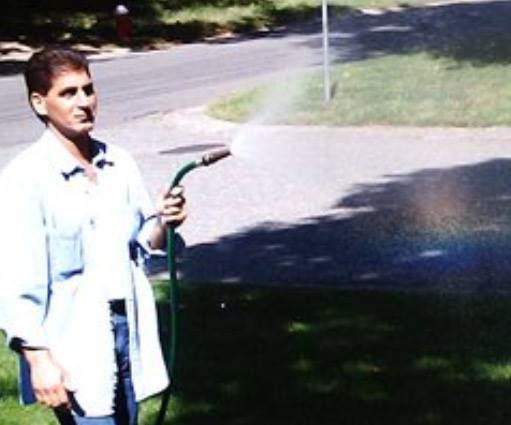 By the end of summer, the Poveromos saw not only sanitation workers, but DPW employees, police officers, firemen, and construction workers all stopping by to grab a snack, some water, or a Gatorade.
As anyone who has recently lost a loved one, sometimes just getting out of bed was too much for Velvet as she grieved the loss of her husband. However, remembering the good things her husband did and the impact he made inspired her to drag herself out of the house one day to buy cases of water to fill Charlie's cooler. She left a note on the cooler to explain that her husband had passed away.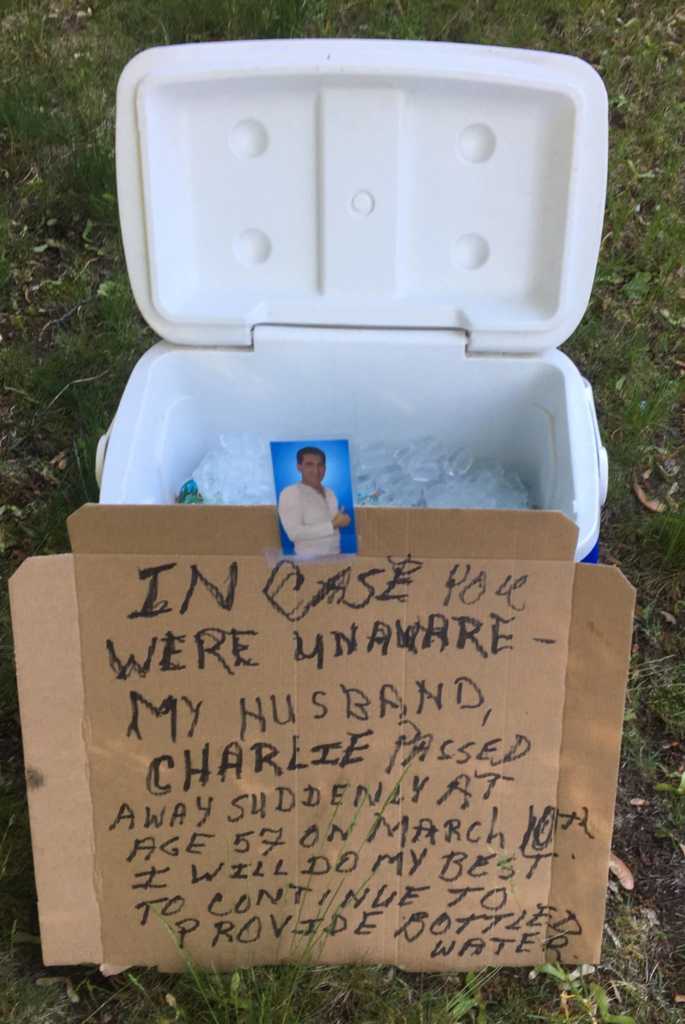 The following week, Velvet was honored by a sweet surprise from her local sanitation engineers, and she'll never forget it.
Last Thursday, as I headed toward my house after restocking the cooler, I heard the unmistakable sound of the garbage truck ease to a stop. As I turned to look, I watched in awe as each man stepped off the truck, the driver getting out to join them, and in a straight line they stood together and saluted our home and me!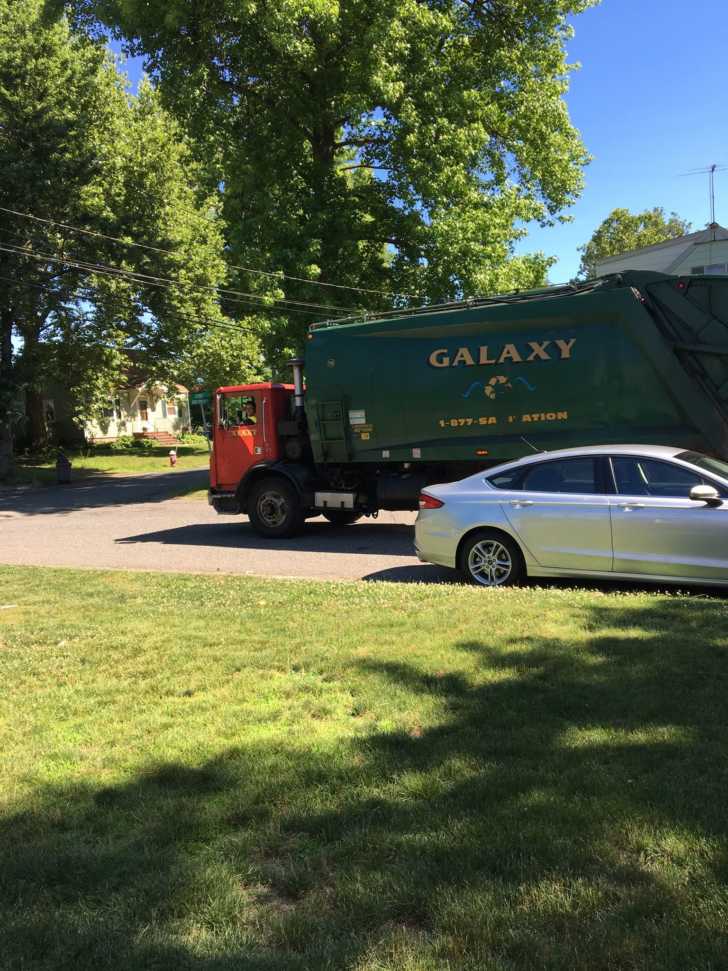 My eyes filled with tears and my body began to tremble as one by one they each came up to me, grasped my hand, gave me a hug, and told me how very sorry they were and that no one had ever shown them the thoughtfulness and appreciation my husband had. Then slowly, one by one, they each took a water bottle or two, climbed back up on the truck, and gave a loud beep as they drove off.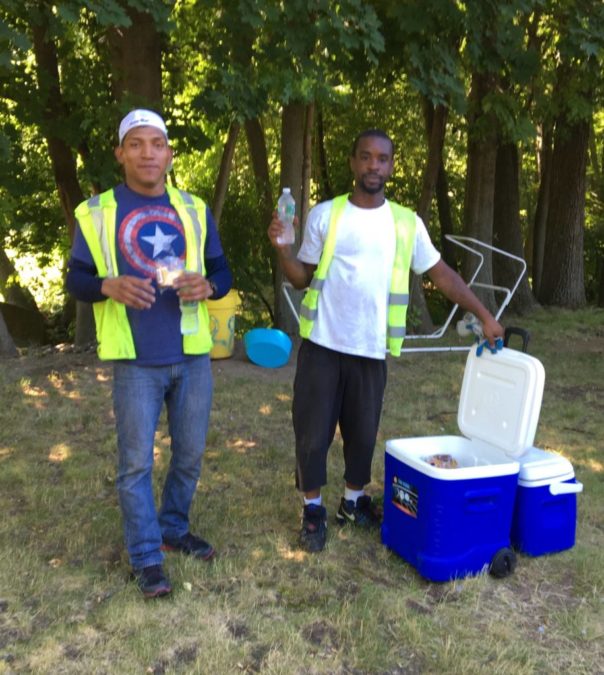 This inspiring story of Charlie and his cooler isn't over yet!
The neighbors took notice of how Velvet continued Charlie's tradition of keeping workers cool during the summer months. One by one, they began dropping off food, water, and other treats in order to contribute in some way. Soon, #CharliesCooler became a trending hashtag on social media, and other people began leaving coolers of their own outside their houses.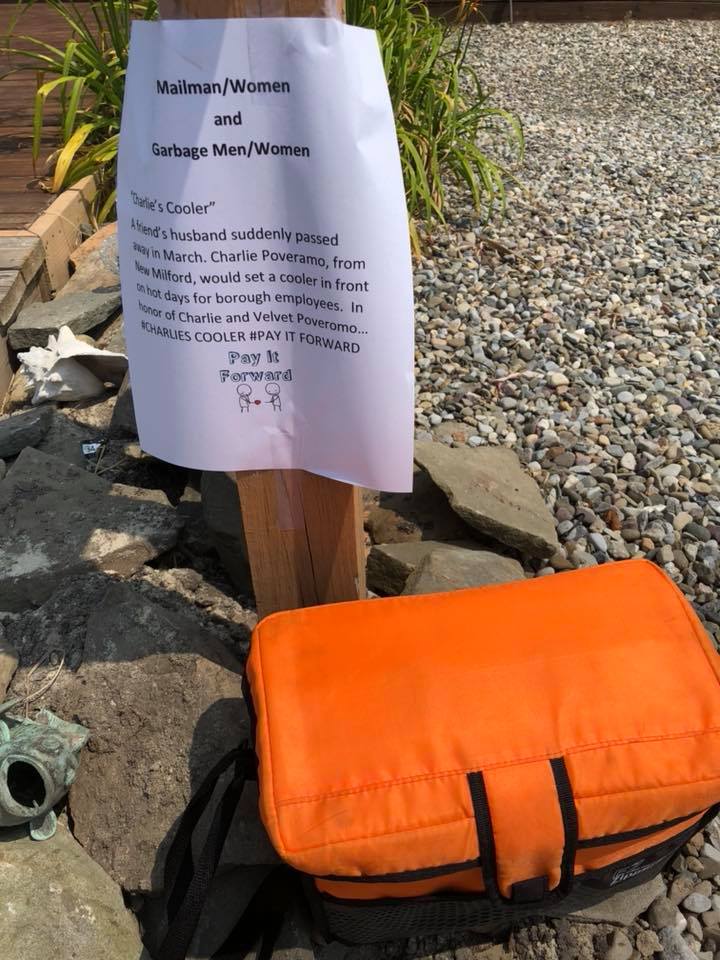 Velvet hopes Charlie's tradition will continue to gain momentum until it's a nationwide movement of kindness. "This entire thing is having such a beautiful ripple effect and I couldn't be more grateful and moved by your kindness and tribute to Charlie," she wrote on Facebook.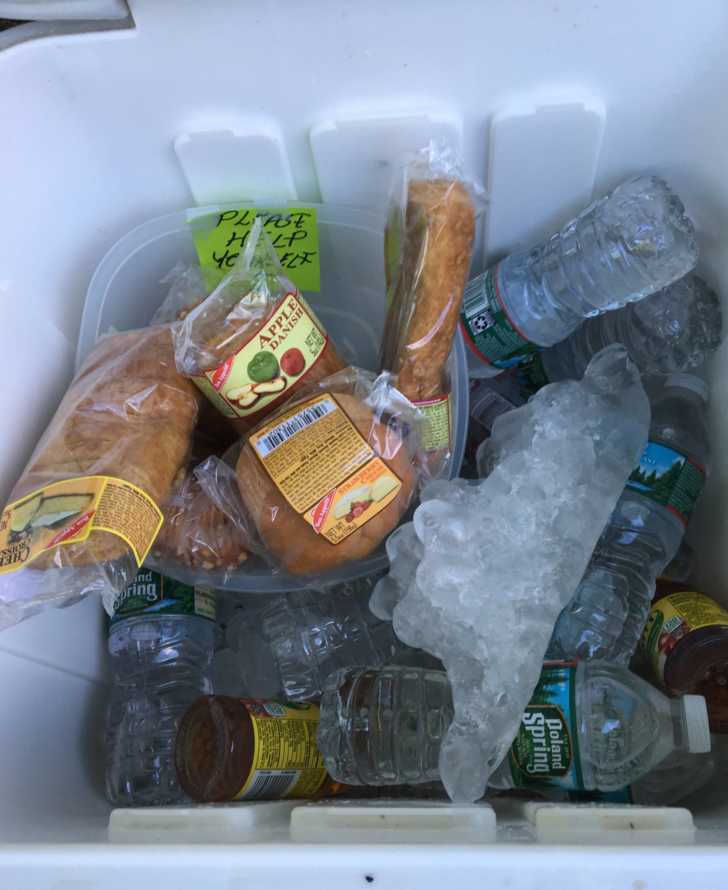 This incredible story proves that even the smallest acts of kindness truly can have a lasting impact on your community and world! All it took was one man who noticed others in need and did something about it. Keep Charlie's tradition alive this summer, and find a new way to bless others this week!
This story originally appeared at InspireMore.
SKM: below-content placeholder
Whizzco for 12T