The feasting is done — the turkey carved, the pies sliced, the stuffing devoured — yet you're still left with a mountain of leftovers. We all know a leftover sandwich is the best way to get a bite of every part of the holiday meal but is there a better way to do sandwich leftovers? One chef recreated a famous sandwich that has an unexpected twist.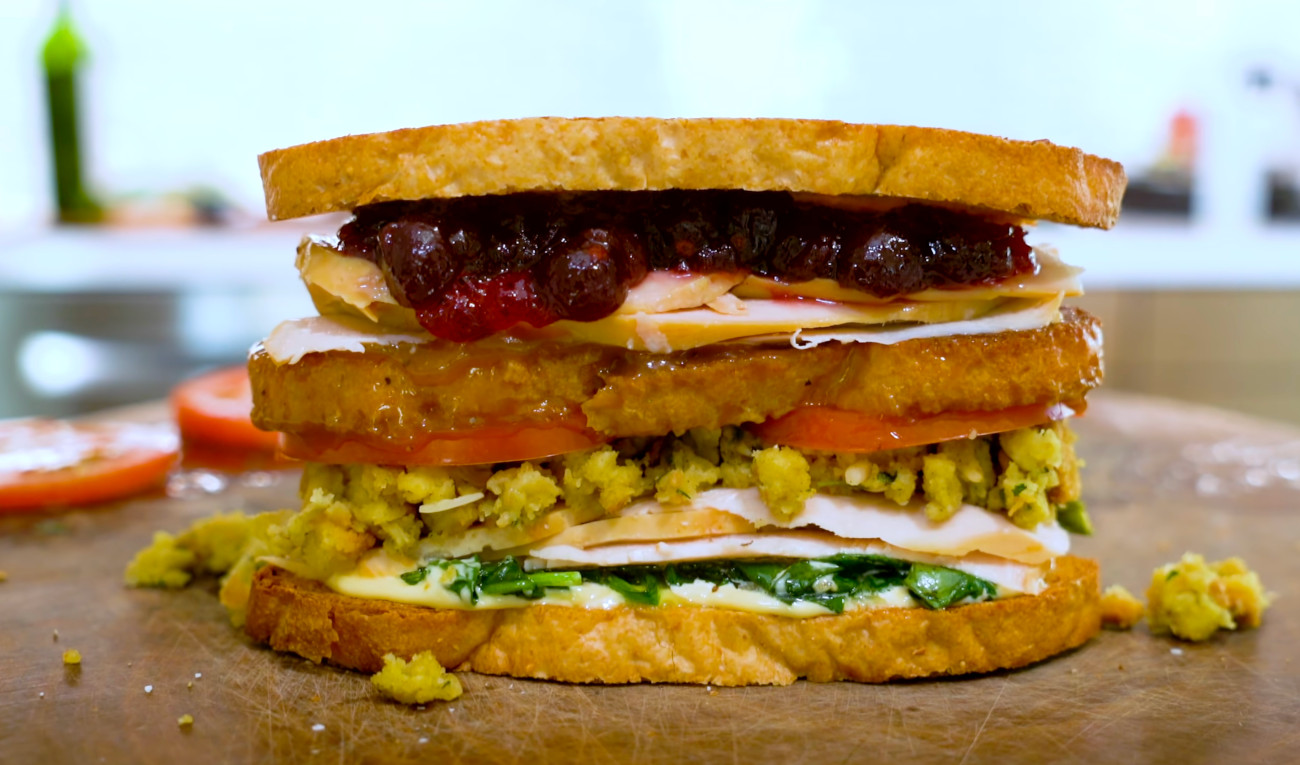 You can't Google Thanksgiving leftover sandwich without encountering countless references to a Friend's episode where a character named Ross Geller speaks of a famed turkey sandwich he dubs the moistmaker. Despite the uncomfortable name, there is something to the sandwich that's quite different from your typical bread and filling combo, and Sam (on his YouTube channel) recreates the mythical sandwich with some added touches.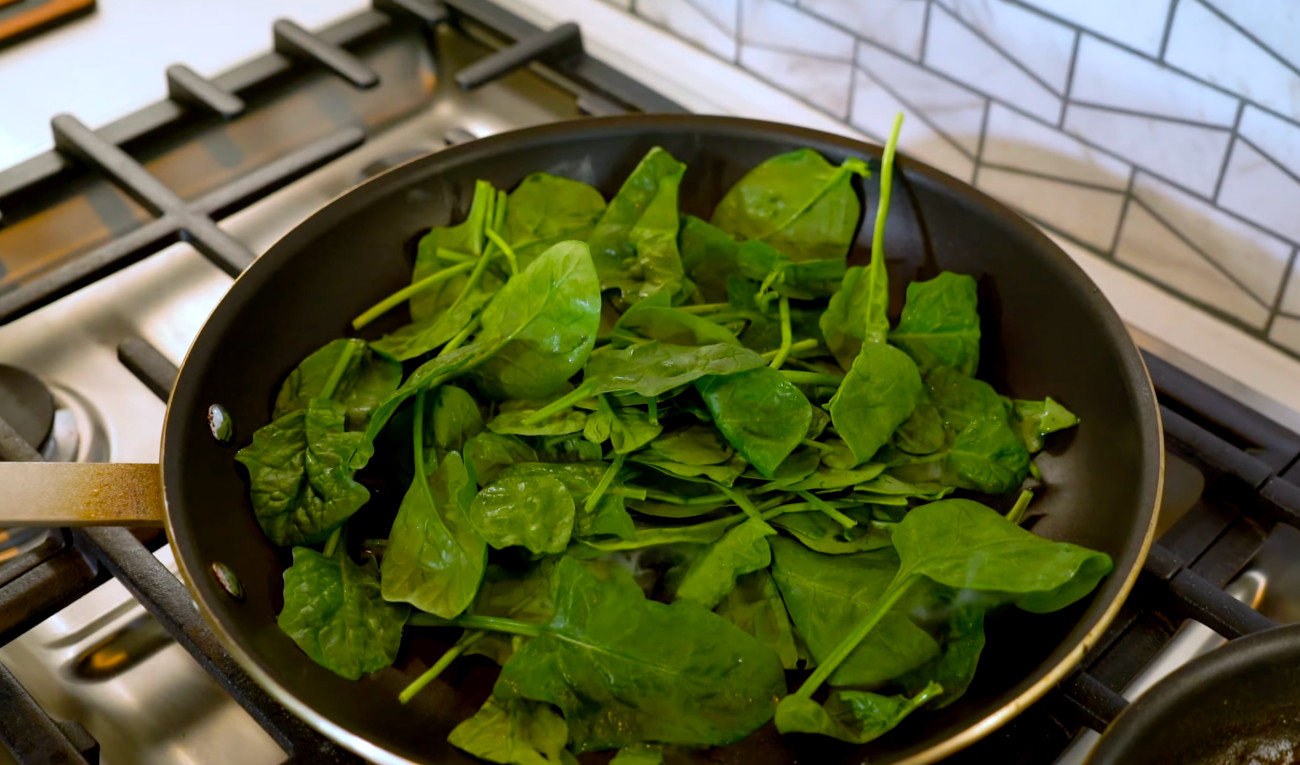 Since you have leftovers, the hardest part of the sandwich is reheating everything without overheating everything. The key to not drying out your food is adding a bit of stock into each component, that way, nothing gets rubbery or inedible.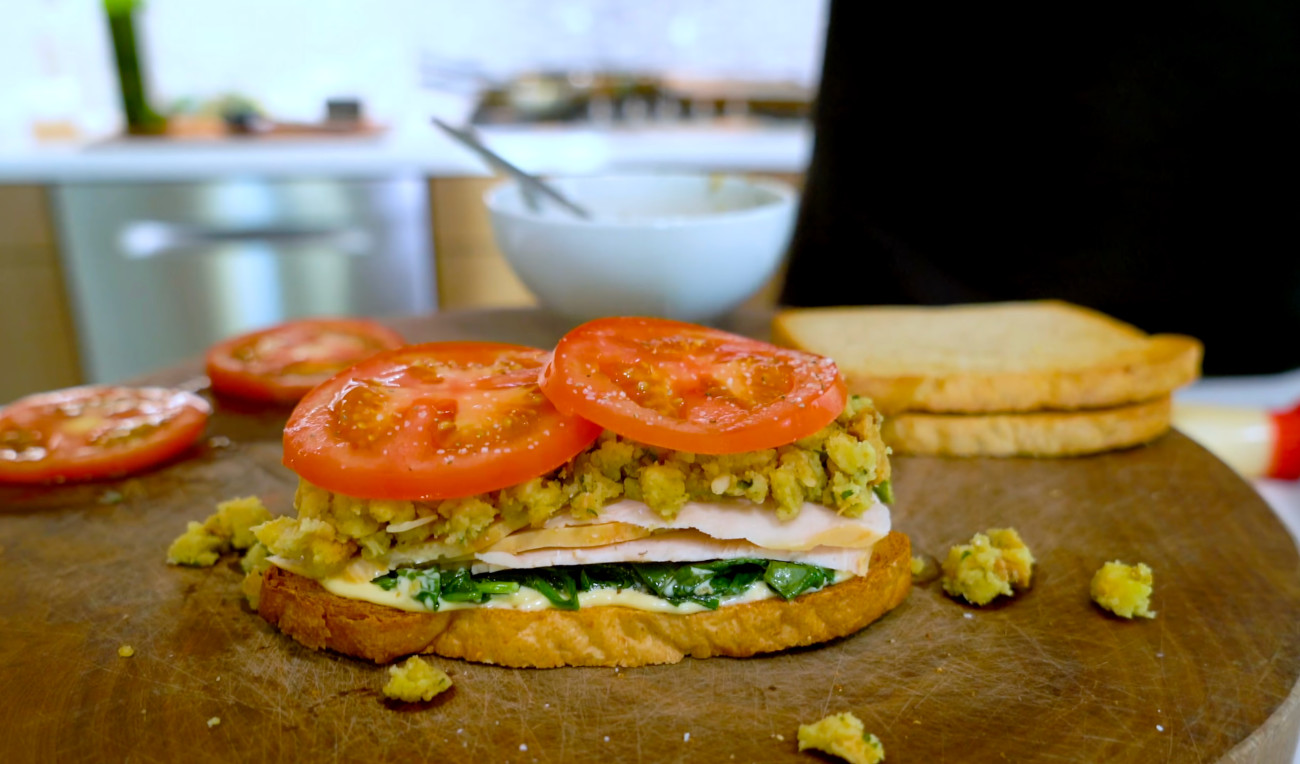 In the video, Sam adds some fresh components to the sandwich, which both add levels of freshness and balance to this carb bomb of a sandwich. Here he heats a skillet with oil and wilts spinach with salt. He also preps slices of tomatoes with salt and pepper.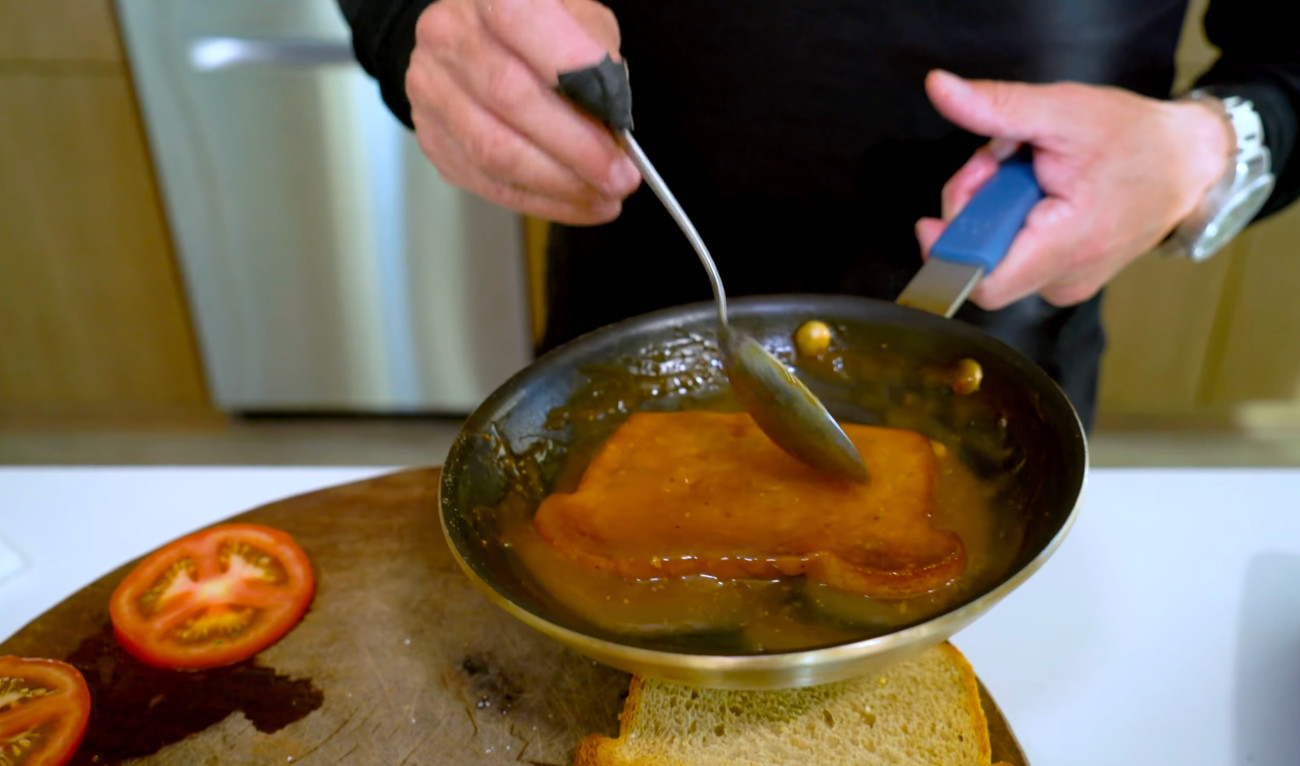 Assembling the sandwich doesn't require engineering experience, but it does require some deft hands and careful stacking. Condiments, spinach, stuffing, tomatoes, and turkey make up the first section of the sandwich and more turkey and cranberry sauce make up the top tier of the sandwich, but that's not what turns this sandwich up to an eleven.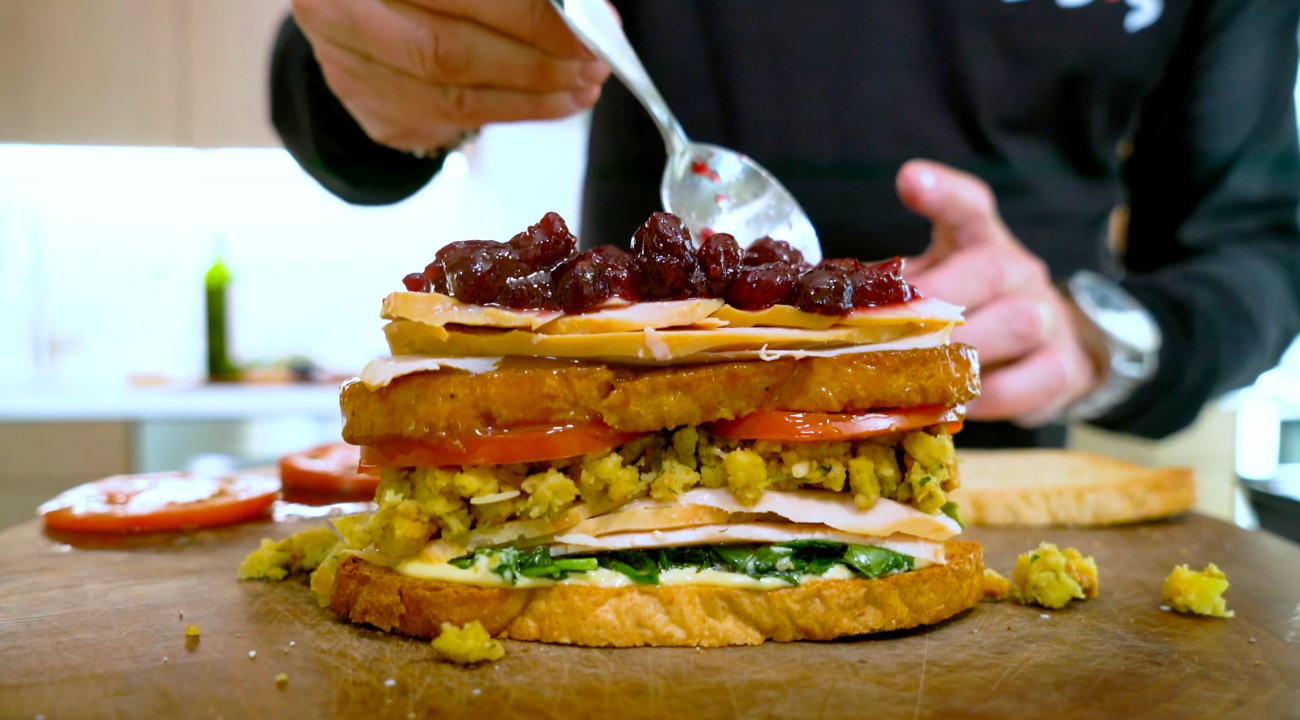 The kicker to the sandwich is the bread, more precisely the middle portion of the bread. All three slices of the bread are toasted, but one of the slices is dunked and soaked in gravy. This, dare I say, moist bread is center stage in the sandwich and glues the bottom and top layers together.
You may have a hard time getting a bite of everything into your mouth, but whatever makes the clearance will be a hundred percent delicious.
If you want to get all of the information, you can watch the video below.
SKM: below-content placeholder
Whizzco for 12T