'Tis the season for Christmas baking! I don't know about you, but I LOVE Christmas baking! My mom and I used to pick a day during the holiday season and spend it baking all kinds of cookies while watching Hallmark Christmas movies in between batches while they bake. We had all kinds of cookies and usually tried to incorporate one or two new recipes each year to switch things up. If you love baking, and especially Christmas baking, as much as I do, this is the list for you! Let's take a look at the top 10 Christmas cookies here on 12 Tomatoes.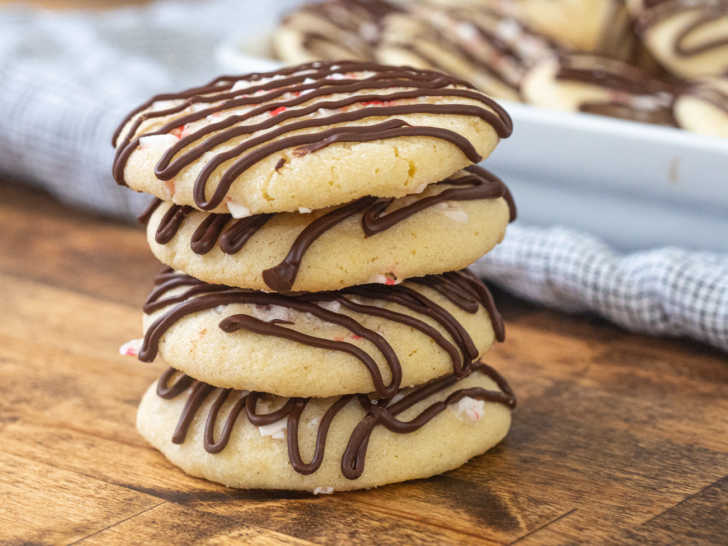 Sometimes the simplest cookies are the biggest hit. Case in point: sugar cookies. But this year we've got a new take on this classic recipe that is also incredibly yummy. With the addition of a few extra ingredients, regular sugar cookies are transformed into really gorgeous wintertime treats worthy of any gift basket or holiday spread. Get the recipe here!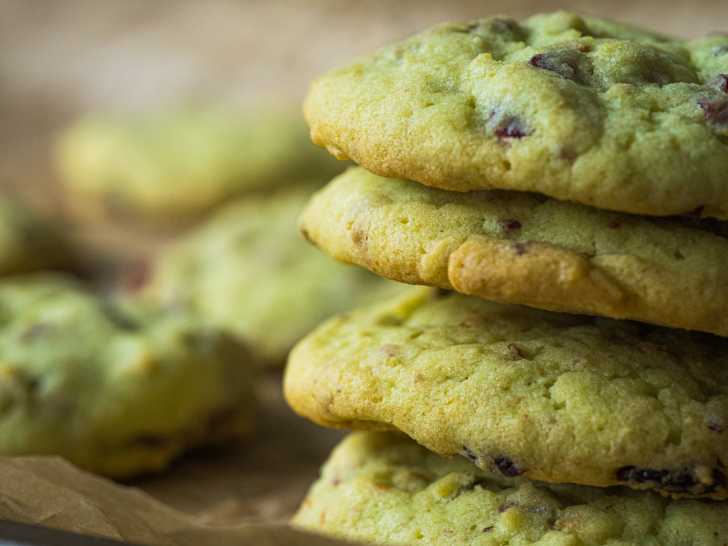 These irresistibly sweet, chewy, and crunchy cranberry pistachio cookies are perfect for the season. I just love how the festive flecks of red cranberries and that distinctively pistachio green color help to keep our cookies on the Christmas theme. What I love most about these is that combination of tart cranberry with nutty pistachio all baked together into a cookie that strikes the right balance of flavor. If you're looking for a delicious and memorable cookie recipe this season, check out this recipe for cranberry pistachio cookies. Get the recipe here!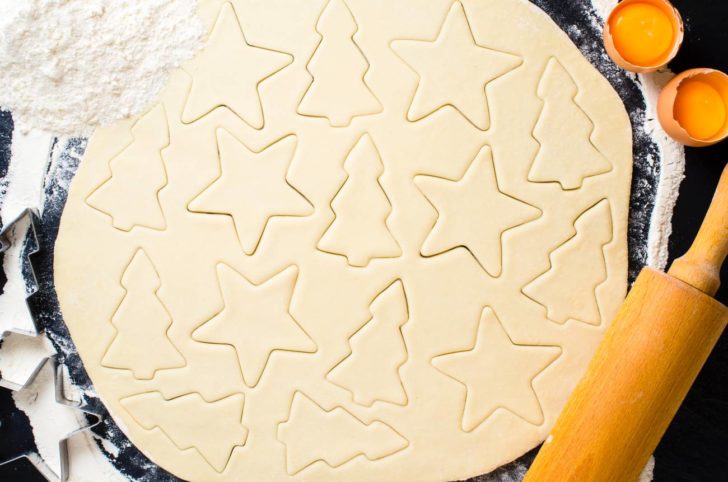 Everyone should have a solid sugar cookie recipe in their cookie arsenal. They're wonderfully versatile and couldn't be easier to make – but finding the right consistency is critical to achieving the perfect sugar cookie. After making hundreds, maybe even thousands, of sugar cookies over the years, it's one recipe that stands out as the best for making rolled sugar cookies. Between this recipe and our favorite recipe for Royal Icing, we've made some pretty amazing and festive holiday treats. Get the recipe here!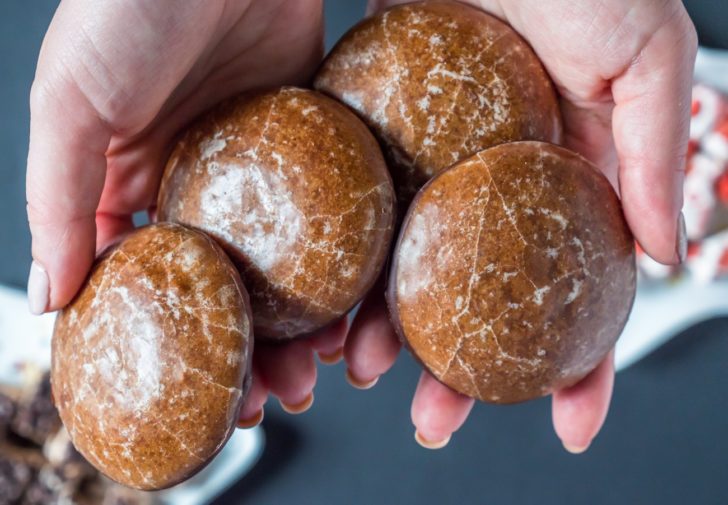 Lebkuchen (sometimes known as pfefferkuchen) is the German answer to gingerbread, and it's a traditional holiday treat that dates all the way back to the 13th century. Sweet and chock full of warming spices, these cookies are a bright note in the dark winter months, but deliciously addictive all year round. Softer than gingerbread, they also have the essence of orange and lemon running throughout and the snap of a sweet hard glaze on top. Get the recipe here!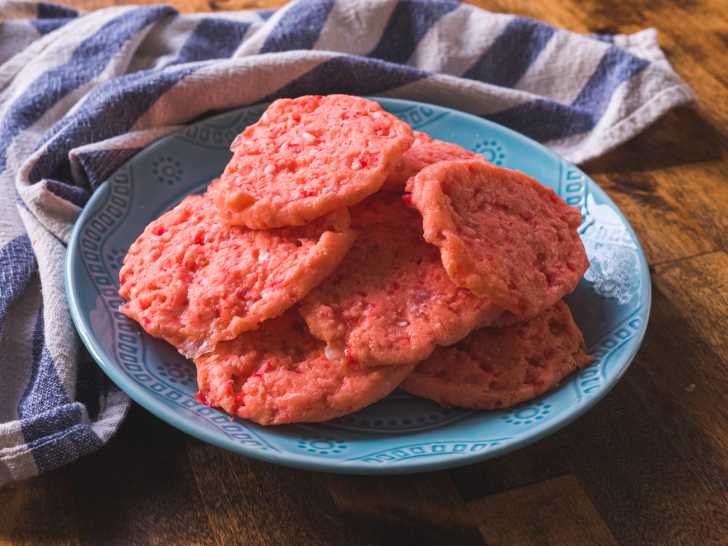 Every holiday season the baking bug is strong at my house, and a lot of wonderful recipes come out that we've enjoyed time and again. Each year shortbread cookies always seem to make the list and it has become something of a tradition in my family. And, if you thought regular shortbread was something special then you might consider baking these peppermint shortbread cookies. They bring an added holiday twist to a truly classic cookie. Get the recipe here!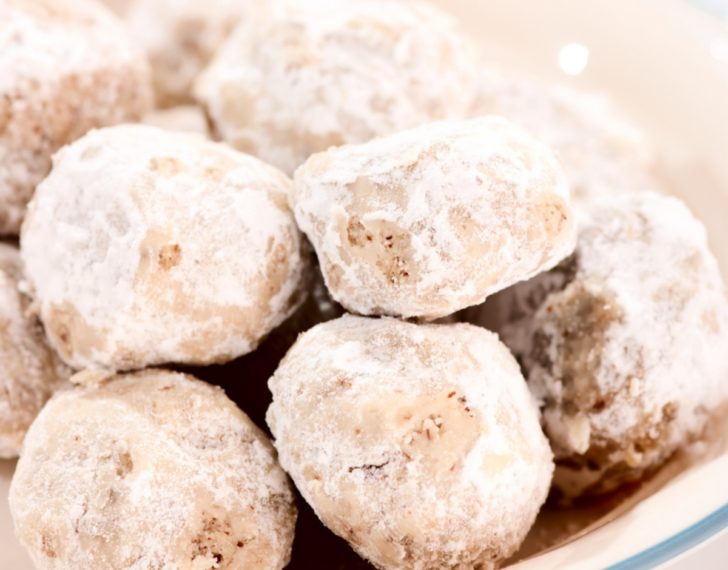 There's always a place for chewy, rich, dense cookies in our hearts (and bellies), but sometimes it's nice to switch things up and go with something a little lighter and crumblier – especially one that's buttery and totally delicious. Which is exactly what these pecan snow cookies are like – light, flaky, buttery and so, so yummy. And not only are they delicious, but they're also like adorable little snowcaps! Get the recipe here!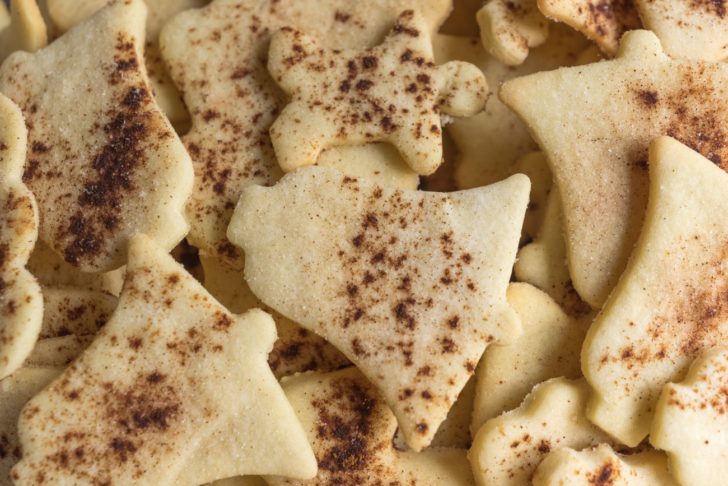 Sugar cookies are a Christmas season must. But they can be so omnipresent that they can end up feeling a little ho-hum. That's why we've taken one other signature holiday ingredient to make these cookies extra special. Eggnog! See these sugar cookies have all that classic sugar cookie goodness, but they also have the festive bite of that beloved holiday beverage. Get the recipe here!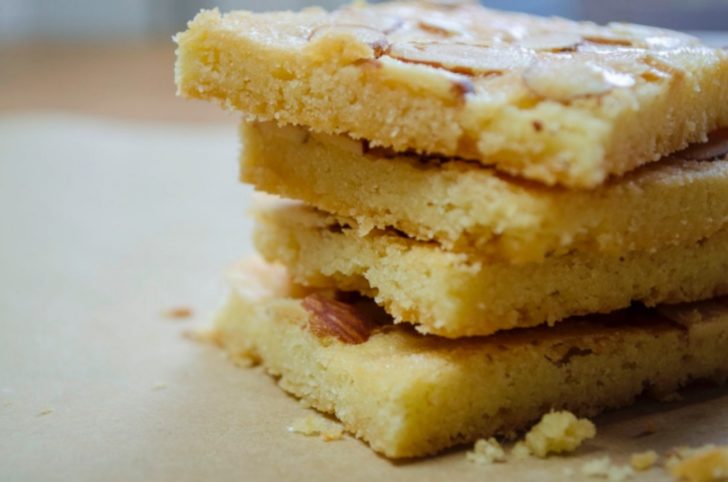 While it might not be an ever-present Christmas cookie in American kitchens, that's not the case in the Netherlands where it's a long-standing tradition to make during the holidays. (Like really long-standing, Jan Hagel has been around since the 17th century!) Our family friends are of Dutch descent and the recipe was one that was passed down from generation to generation, as much a part of their Christmas tradition as an ornament-adorned tree or the presents beneath it. Get the recipe here!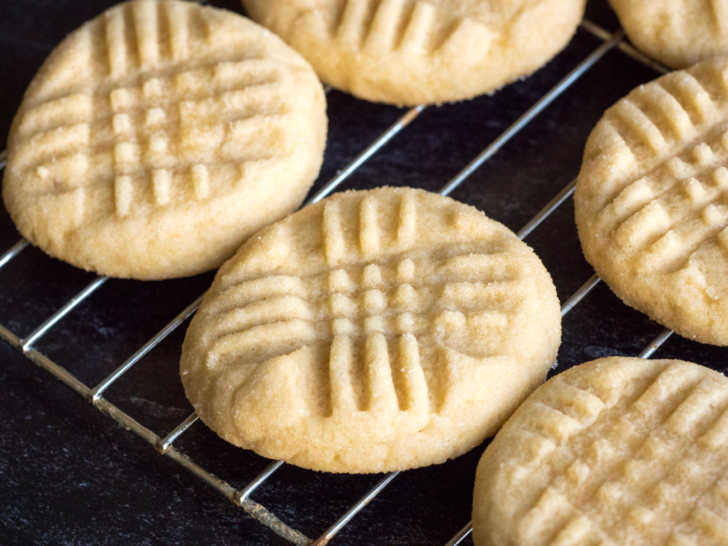 It's often said that the simple things in life are best, and these sweet little cookies prove that point a million times over. They aren't adorned with chocolate chips or nuts or dried fruit, rather, they shine with a straightforward butteriness that's bumped up with just a hint of toffee flavor from the brown sugar. They're soft and chewy and easy to make – no cookie cutters required! Get the recipe here!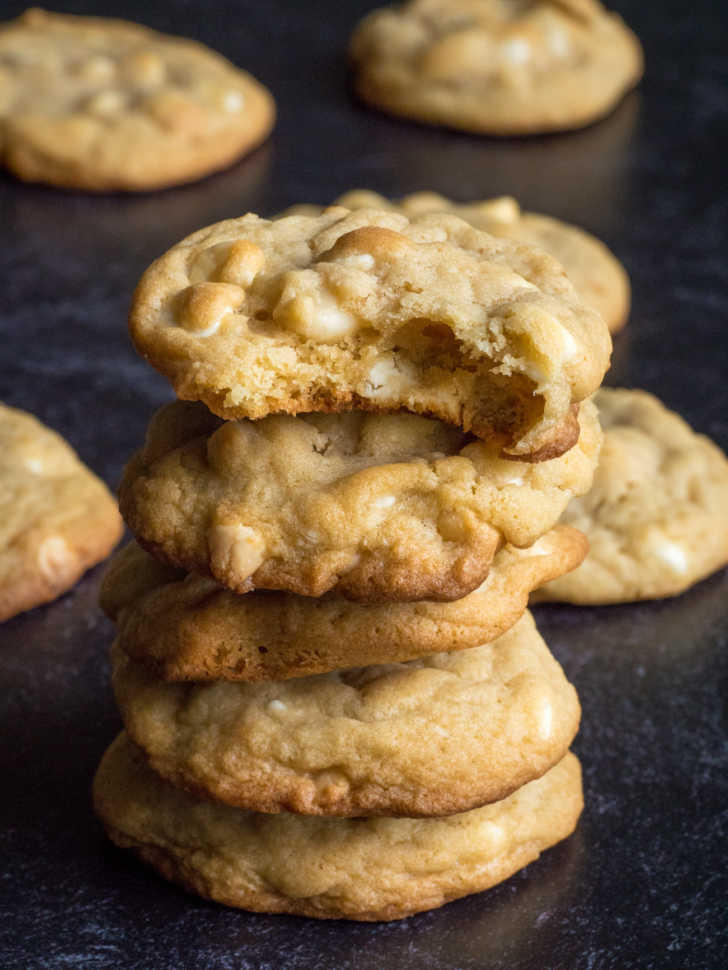 These are my dream cookie – oh-so-soft and buttery with lightly crisped edges, just on the edge of being a tad too sweet, and totally stuffed with melty white chocolate chips and crunchy macadamia nuts. I have always loved them, I will always love them. So I've learned to make them for myself at home, and you can do it too! Get the recipe here!
SKM: below-content placeholder
Whizzco for 12T