When we think about hotel rooms, we think about peace and relaxation. Unforuatnely, that's not always the reality.
When TikTok user theillumegnati was on a work trip recently, she checked into a hotel that is known as the "Fun Dome". However, it wasn't the business hotel or experience she was expecting. Naturally, she had to share it with the rest of us.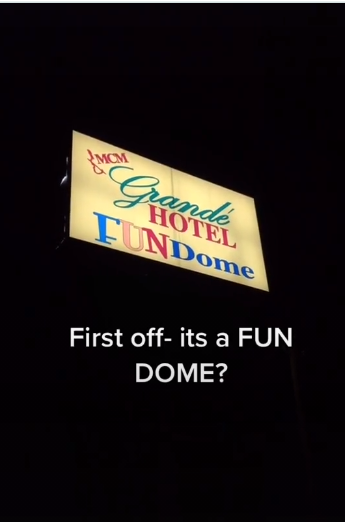 Her work trip was located in Odessa, Texas. Apparently, her employer assigned her to a room at the MCM Grande Hotel and Fun Dome. Why they made this decision is anyone's guess. The hotel has been referred to as weird and scary on a number of different occasions.
The hotel comes with so many bizarre features and many of them are really inexplicable. None of these features seem all that helpful to anyone who is in the process of planning a trip, either. It seems like this hotel only exists to terrify all those who set foot inside, if we are being totally real with you guys.
The entrance of the hotel has been decorated with a gigantic replica of the Ten Commandments and there is also a massive golden rabbit.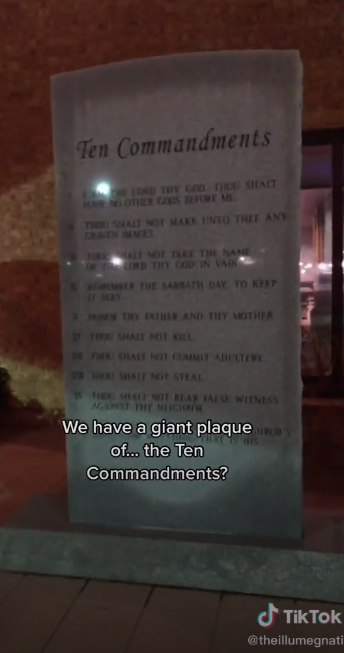 Beyond that, the room does open up into a pool, golf course, and a plastic playground. That does not make the room any less unsettling to us. The lobby also tries its best to diffuse the tensions, as there is a Mexican buffet and a gorgeous fountain in this location.
Some of the TikTok users who saw this video were completely blown away, others wanted to know why this woman's job would make such a ridiculous decision. Both sides of the conversation are understandable. We are equal parts terrified and spellbound as well. It definitely seems like a hotel that belongs in Las Vegas, if anywhere.
For every comment that complained about the potential anxiety associated with sleeping here, there was another that downplayed it.


Everyone is sure to have their own take on the place and that is part of the fun. There are locations all over the United States just like this one, too. Anyone who is looking for a unique and interesting place to stay will want to give it a whirl.
SKM: below-content placeholder
Whizzco for 12T