One enterprising at-home chef decided that she was going to recreate a Taco Bell recipe in her own home and the results were more than she could have bargained for.
The TikTok foodie shared a clip with her followers but they noticed something that she didn't.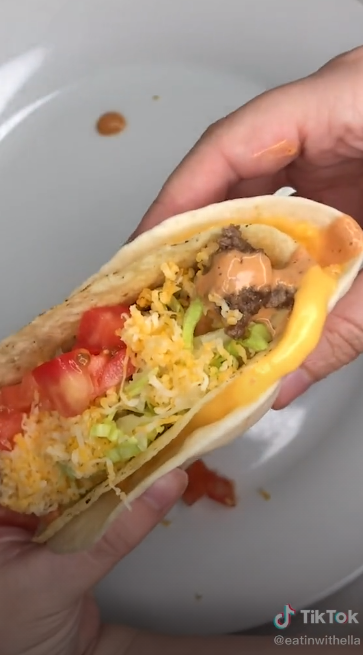 eatinwithella was just trying to make her own version of the Cheesy Gordita Crunch and now she's going viral for a completely different reason. The final product looks awesome, but the optical illusion she created is even better.
Turns out, it appears that she placed the inner taco shell upside down but then proceeded to fill it as if it were right-side up.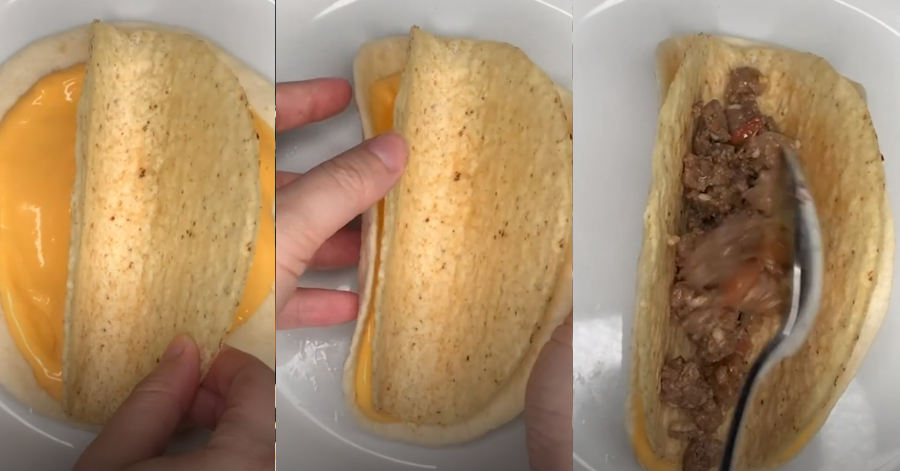 People immediately caught on and couldn't stop talking about it! Everyone wanted an explanation for the madness.
You can see the whole illusion in the TikTok below:
Of course, when things are confusing, there's one person we can always count on: Mom.
When eatinwithella saw the comments about the illusion, she immediately asked for her mom's opinion in a separate video.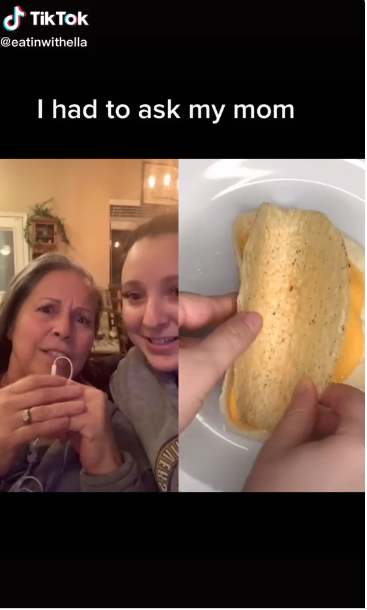 Her mother agreed that the video looked like an optical illusion and sided with the viewers. "Yes, it looks like the tortilla's upside down!" her mother shouted, as she watched the original video. Now that we have watched it a few times, we are going to be siding with Mom as well.
It may take a couple of viewings for the optical illusion to reveal itself to you. This clip reminds me of those old brain teasers where you would be told to un-focus your eyes so that you could see whatever image was buried in the pattern.
As it turns out, the taco shell was right-side up the whole time. If you focus on the upper left corner of the taco shell and play the video through a few times, you may catch the shadow and finally break the illusion.
SKM: below-content placeholder
Whizzco for 12T