It's a Jalapeno Noir.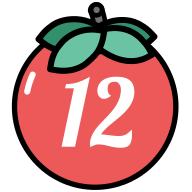 Chris Winters
If you are anything like us, booze and Taco Bell go well together. They are natural partners and many of our booze-fueled nights seem to end at this restaurant. It's only natural for this chain to start selling their own wine. We are beyond ecstatic about the decision, too. Now, we can grab our food and our booze in the same location. That's a little thing we like to call efficiency.
Jalapeno Noir is here and we cannot wait to try some ourselves. It's not every day that you get the chance to bring home a bottle of wine from your favorite fast food joint.
"The luxurious Toasted Cheesy Chalupa's about to meet its bougie best bud. Bonjour, Jalapeño Noir. Available 09/16/2020," wrote the chain on their Canadian Twitter account.
There's just one catch to this whole thing. You'll have to head to Canada if you want the chance to take home one of these bottles. Most believed that the wine would be rolled out alongside the new chalupa this fall. The addition is meant to serve as part of a larger menu overhaul. Some fan favorites are being taken off the menu, in favor of assorted new treats.
The luxurious Toasted Cheesy Chalupa's about to meet its bougie best bud. Bonjour, Jalapeño Noir. Available 09/16/2020 on https://t.co/qogDEKPnL8. #WineAndToastedCheesy pic.twitter.com/Vq5JV7MYIA

— Taco Bell Canada (@TacoBellCanada) September 14, 2020
If you'd like to head to Taco Bell while you are in the United States and you'd like a more boozy experience, the Cantina locations are the place to be. Other changes have been announced when it comes to the Taco Bell menu and we have mixed feelings about them. For example, why on earth would they ever decide to get rid of the Mexican pizzas?
Someone recently made a joke on Twitter about Taco Bell removing any item from their menu that gets too popular and a truer thing has never been said. The real reasoning is a bit easier to understand, though. Certain items are being removed because of the negative impacts associated with COVID-19.
Please be sure to share this one with all of your Canadian friends as soon as possible. You'll also want to pass this along to any American Taco Bell fans that you would like to upset. They probably won't be too bummed if they reside near one of the Taco Bell Cantina locations. In the meantime, we will just have to continue to make our booze runs and our Taco Bell trips separately. Oh, well.
SKM: below-content placeholder
Whizzco for 12T