After a long day it can sometimes be overwhelming to then have to try to organize all the little things that were moved around in your home during the day. Everything from art supplies to kitchen wares can become quite disordered on a daily basis. But, there are a few tricks you can use to reorganize your belongings that require only things you probably already have on hand.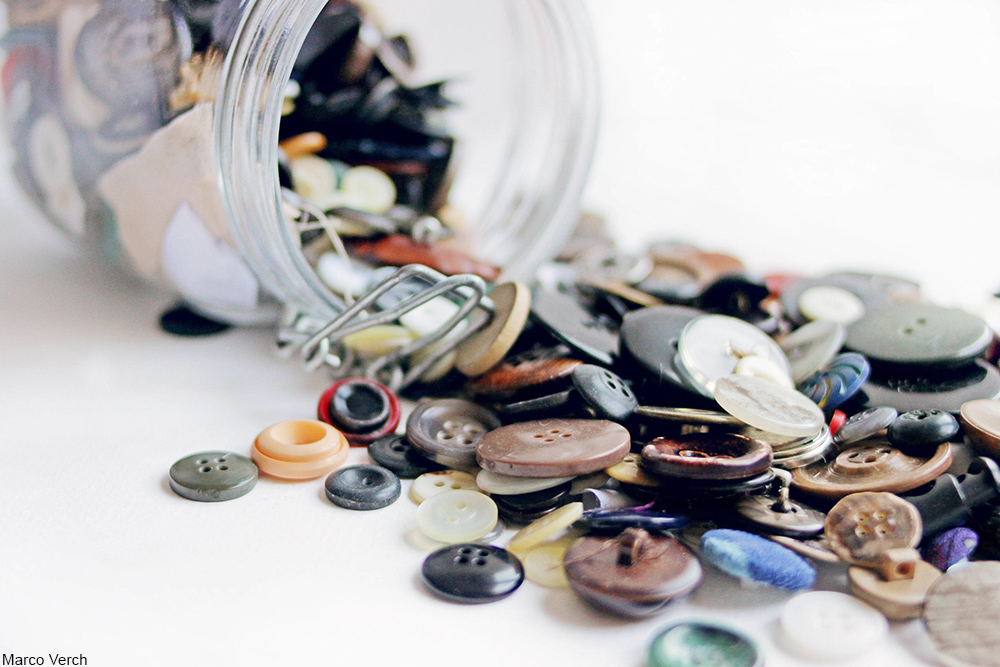 Garment Bags
Use a zippered garment bag to store rolls of wrapping paper. If you have a clear one around that's even better since you can easily see what's inside.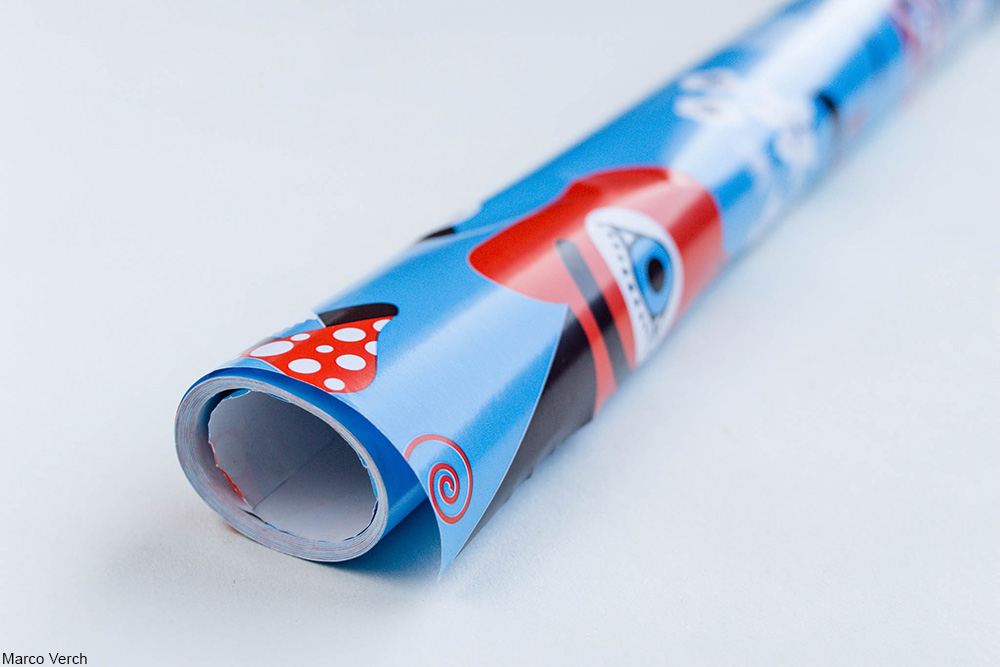 Wire Rack Components
If you have leftover wire storage rack components you can use them in the garage or pantry to hold canned goods in a way where you can see exactly what you have and what you're out of. The slanted shoe shelf brackets work very well for this.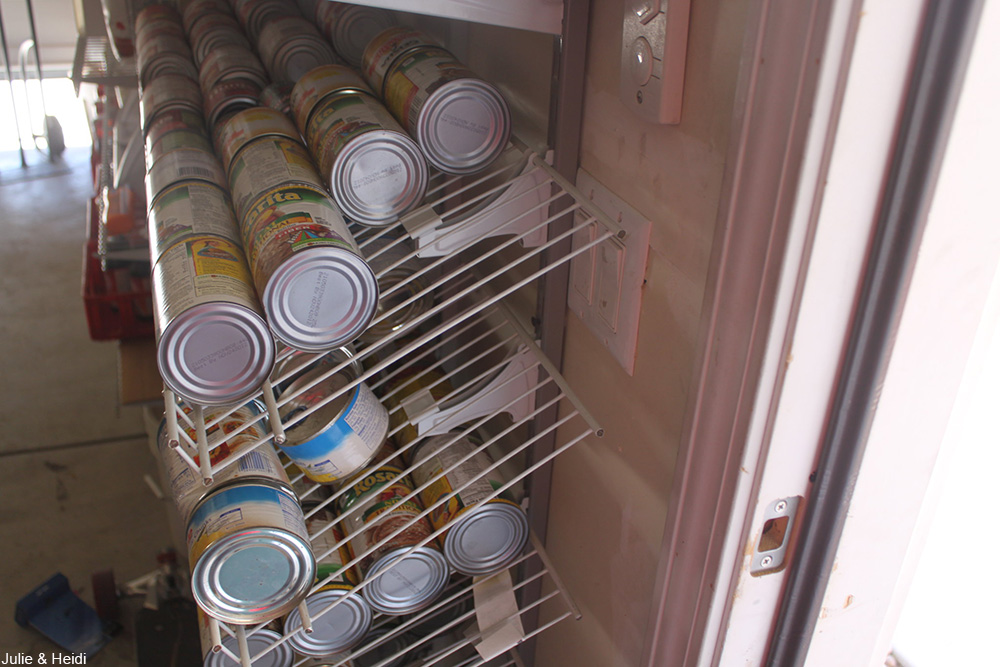 CD Racks
A small wire CD rack can be used to store food container lids and some of the smaller racks will even fit into a kitchen drawer. Just think of it: no more endless searching for the right lid!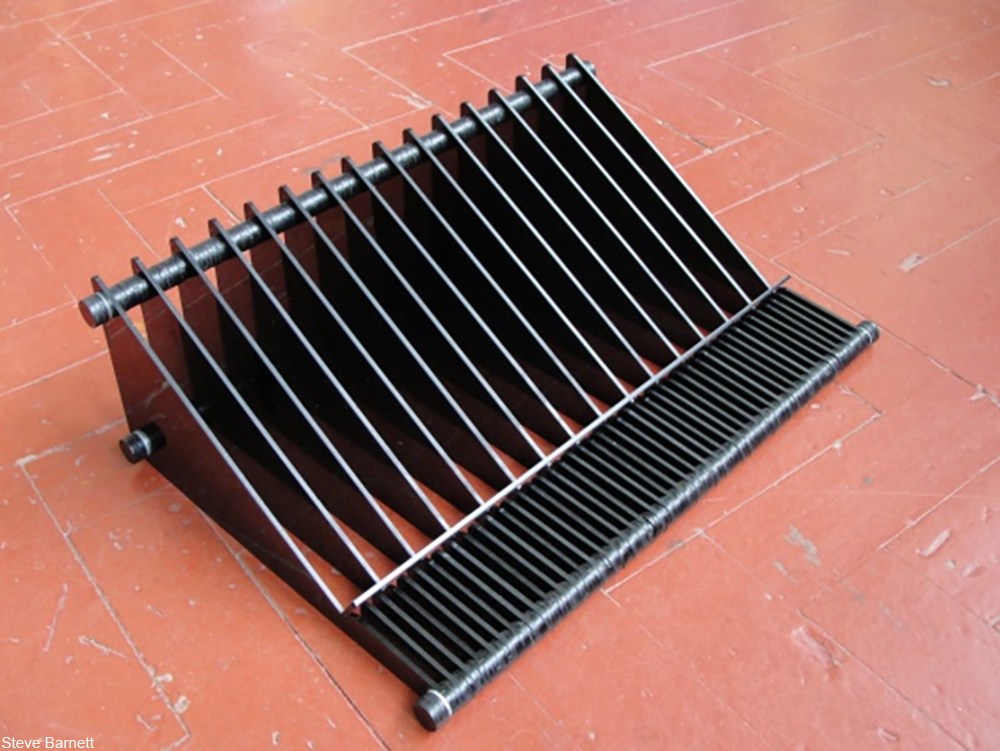 Hanging Shoe Organizers
A clear over-the-door shoe organizer can be used to hold all the fiddly bits that come with a sewing room. This solution is also great for holding kids art supplies as well. All the chalk and pencils and other small objects can be well contained with something like this.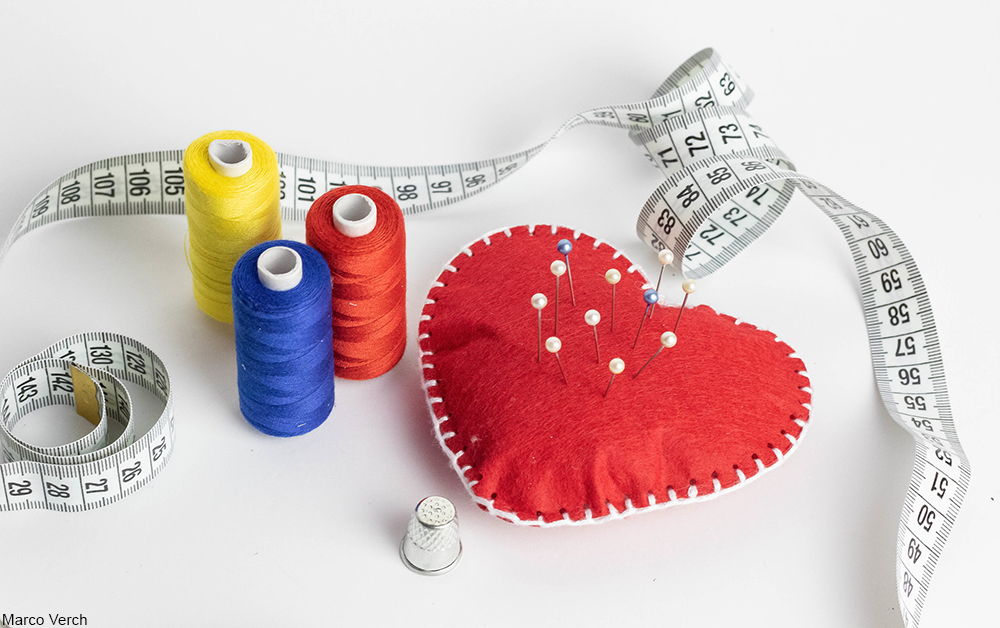 Hanging Fruit Baskets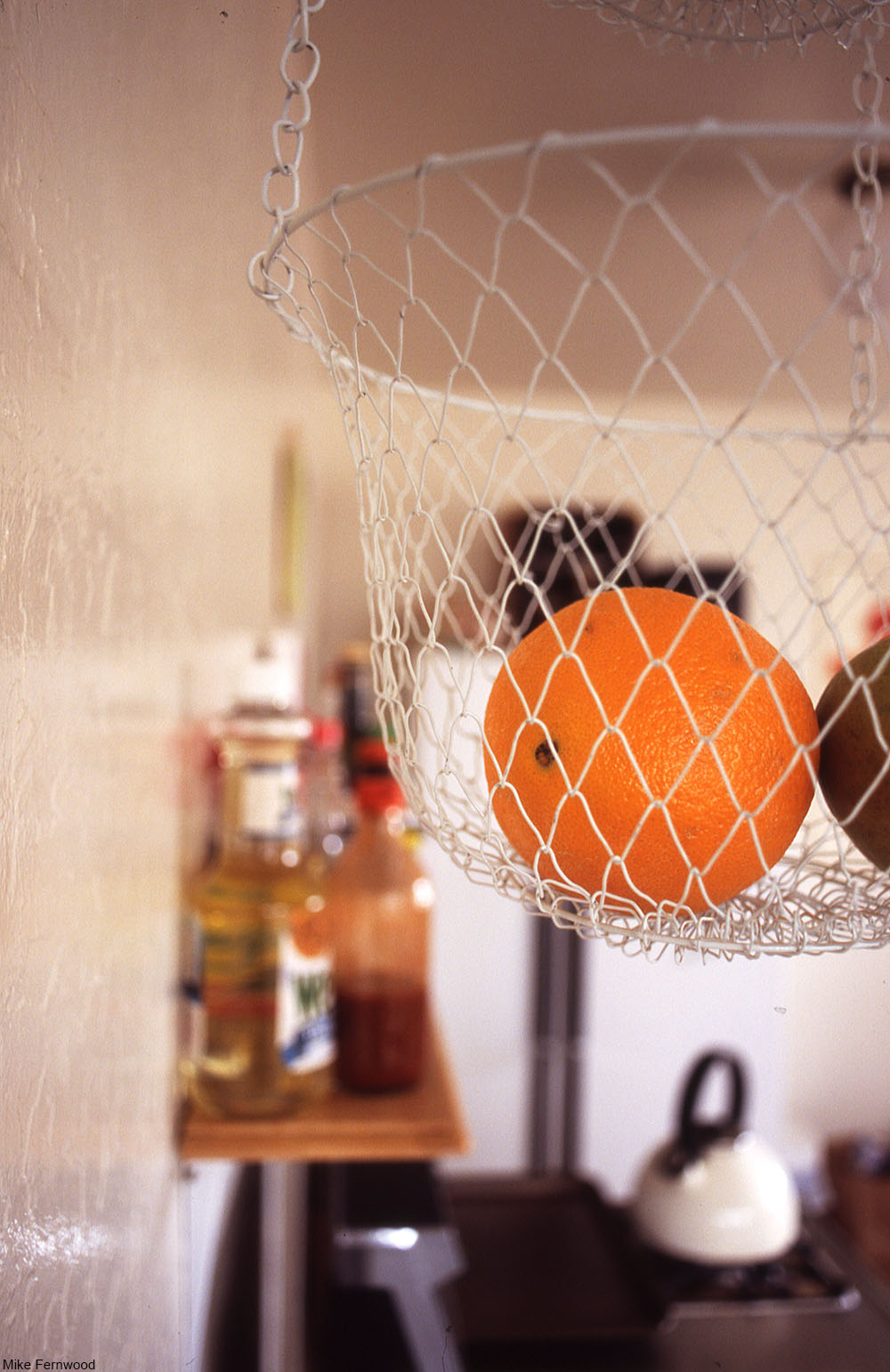 Do you find yourself not really using your hanging metal fruit basket in the kitchen? If so you might be able to put it to better use in the bathroom. You can put scrubbies, toys, and other bath accoutrements inside and they will drip dry.
Used Up Scented Candles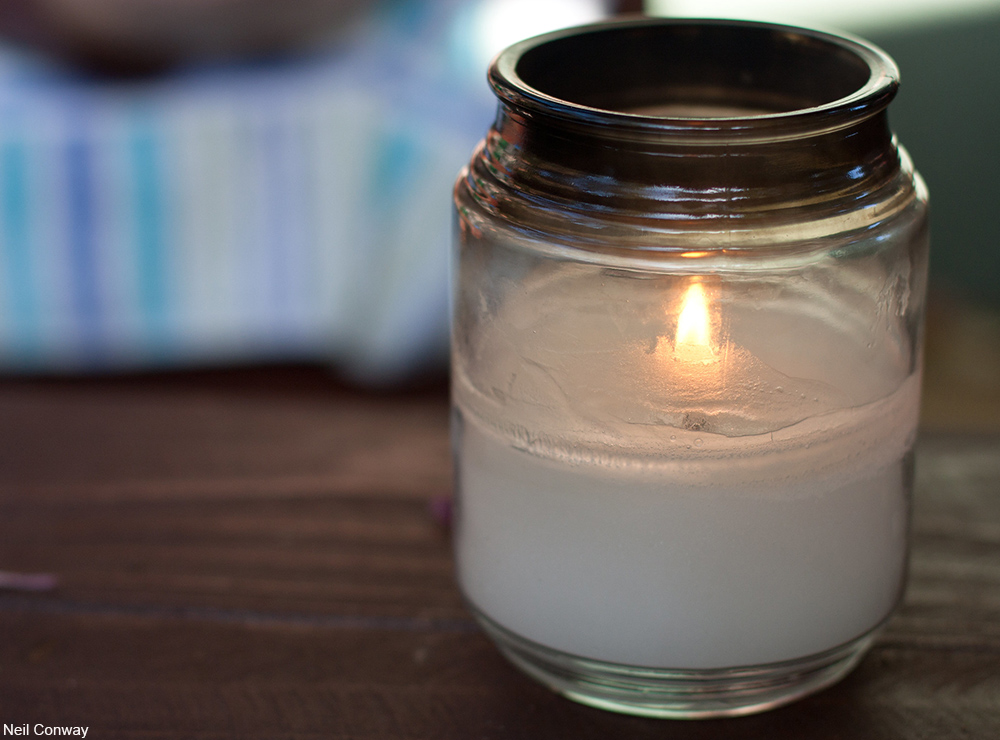 If you love a good scented candle then you may find yourself with a bunch of jars leftover from when you've finished burning them. You can use these smaller ones for bits and bobs like hair barrettes, ponytail holders, safety pins, or anything else that needs corralling.
One method for cleaning the jars is to wait until they are cooled and then place them in the freezer for at least a few hours. Most of the time this will make removing the wax inside easy since it will harden quite a bit and can be popped out with a butter knife.
Allow the jars to come to room temperature. Then hot water and a paper towel removes the soot and remaining wax. After that soak to get paper labels off and use Goo Gone or a melamine sponge to remove any stubborn labels or adhesive.
Cake and Cookie Stands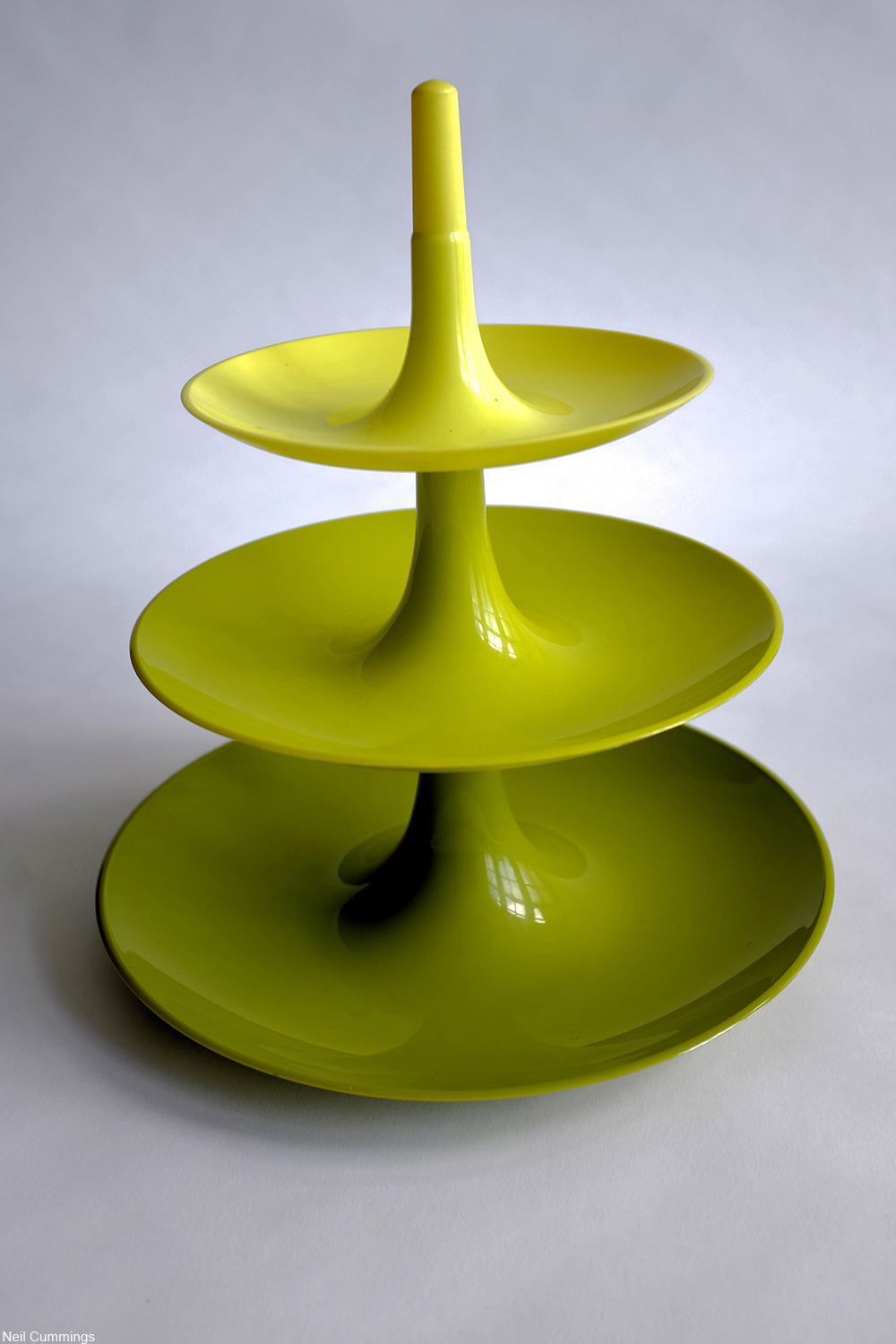 Use a cake or cookie stand to make the area around the kitchen sink nice and tidy. If you're sick of a mess then this solution is for you. Place stoppers, sponges, vegetables brushes or other small tools inside. The bonus is that when it's time to clean up around the sink you can lift the whole thing out and wash it, while the area under the stand will be cleaner overall.
If you have limited space around your sink you can use a footed vase, a small platter, or a decorative bowl instead. This is a great way to use vintage items that may not match your china or your lifestyle anymore.
Magazine Racks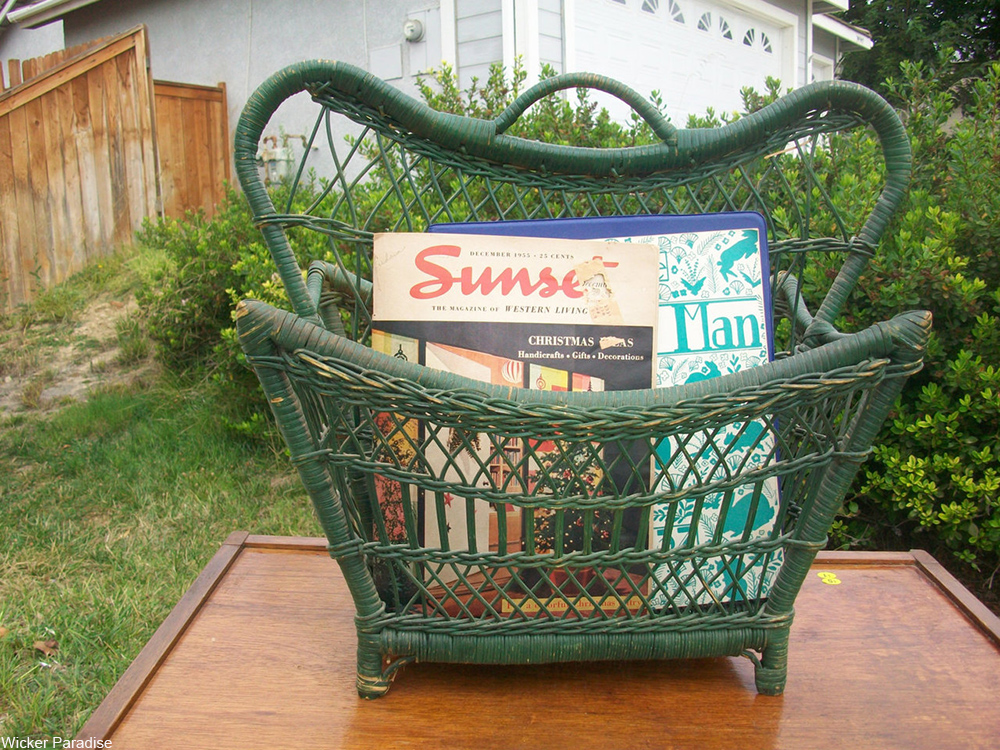 Many of us have old magazine racks floating around the garage or attic. If you no longer get the newspaper delivered or have magazine subscriptions then these old fashioned racks might seem useless. But, you can still use them in other ways around the house.
These racks can be used to hold paperwork and files in your office area. This is a good tip you're someone who forgets about paperwork as soon as it's in the file cabinet. It keeps them out, but not too out.
Another way to use magazine racks is to hold baking pans on your countertop. This is one tip to use if you bake a lot and just really love the look of the magazine rack. But, it just goes to show there are many ways to reuse these forgotten items.
Kitchen Canisters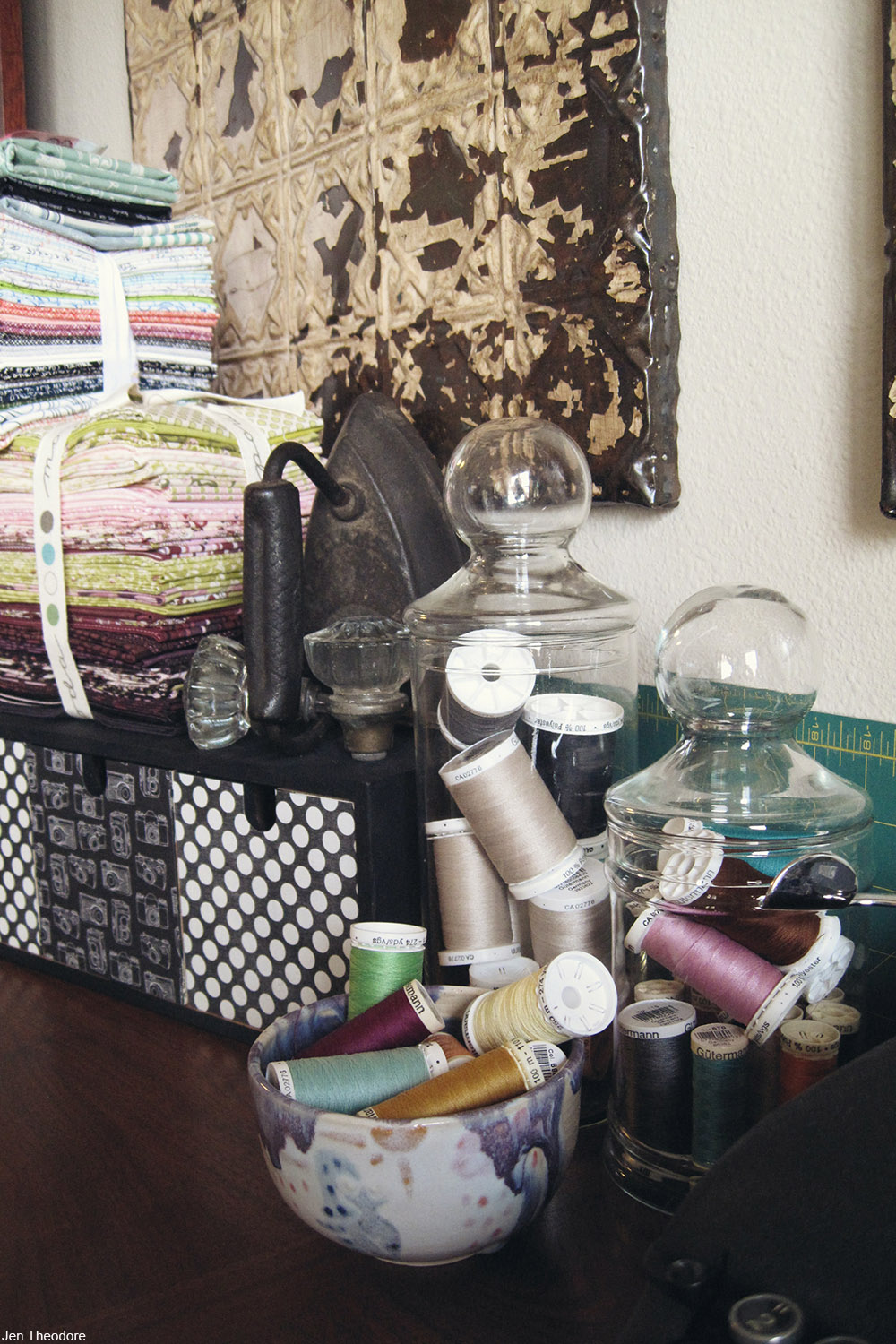 Do you have unused kitchen canisters around that are empty? You can use them for sewing room supplies. This is a good tip to use jars or canisters where the lids have been broken or are missing. You also fill up decorative jars or vases this way as well.
If you were going to throw out these items or simply didn't know what to do with them then try putting them to use around the house in other ways. You might be surprised at what you come up with!
SKM: below-content placeholder
Whizzco for 12T